23 Bucket List Hikes in Virginia for 2023
Many of us got outside a lot in 2022. We got a taste of Virginia's hiking trails and we liked what we saw. We're so ready for more in 2023.
Thankfully, there are gram-worthy hikes aplenty in Virginia that lead to curious sand caves, cascading waterfalls, panoramic peaks and cool swimming holes.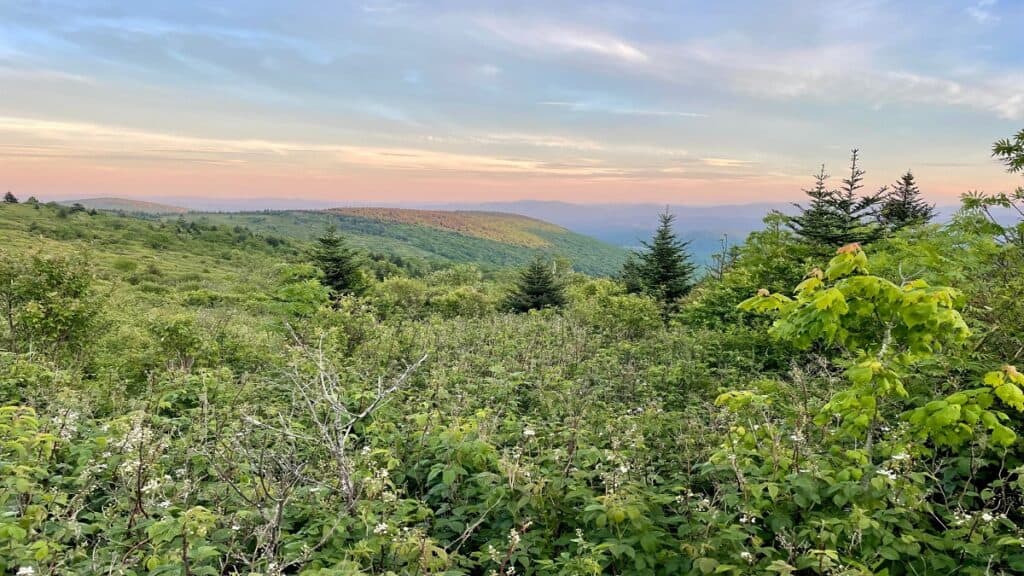 As each of us continue our quests to #optoutside, as they say, here are 23 hikes worthy of any hiker's bucket list. Even better, they're all right here in Virginia.
Best Hikes in Virginia
Hit the trails, friends. There's no better time than today to start checking off bucket list hikes. Breathe in the fresh air. Take in the scenic vistas. Savor a sunset or two.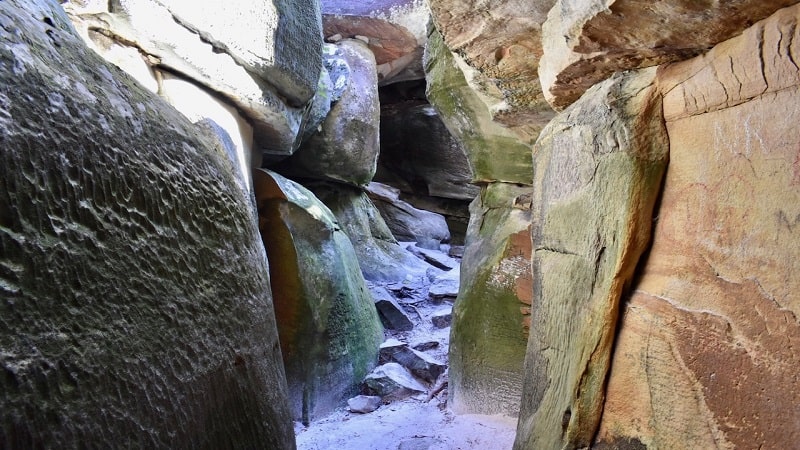 The 6.6-mile hike to the Great Channels along the Brumley Mountain Trail in Russell County is a popular one, leading to a maze of sandstone crevices.
Plan to duck, squeeze, climb and crawl with child-like curiosity as you explore this 20-acre labyrinth set atop Clinch Mountain within Channels Natural Area Preserve.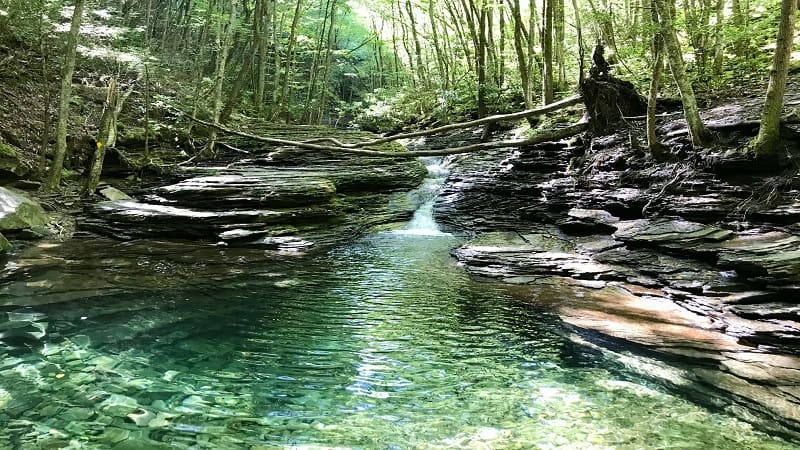 The Devil's Bathtub hike is well-known, even beyond state lines. With a name like Devil's Bathtub, it's hard not to inspire genuine curiosity.
A gorgeous waterfall and a crystal-clear basin lure hikers in for a swim. You'll find two rope swings, as well as the bathtub itself. At least, a bathtub-shaped basin.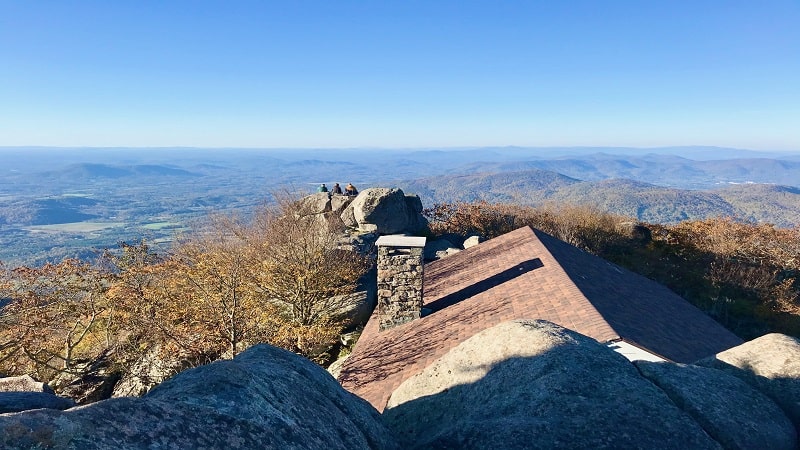 The 3.3-mile out-and-back hike wows with 360-degree vistas from Sharp Top. Even better, there are stone walkways, stairs and terraces at the summit.
There's even a stone shelter that was once a restaurant in the 1950's and 1960's at the top of what was once thought to be Virginia's highest peak.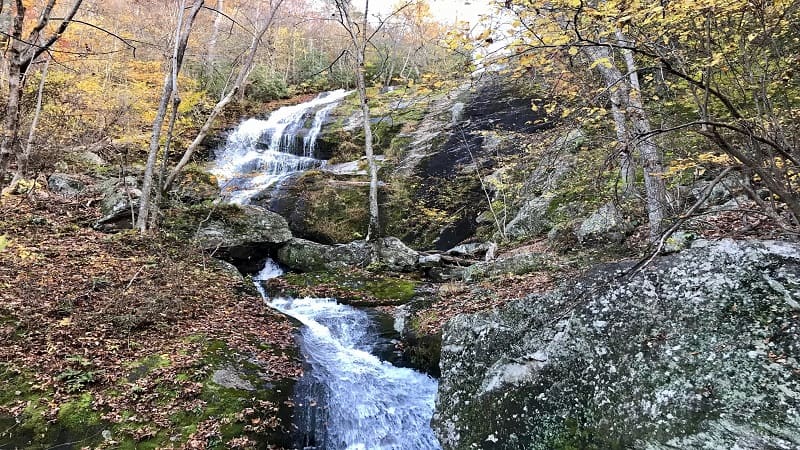 This waterfall tops them all at a height of 1,214 feet tall. Crabtree Falls puts on a good show too thanks to five tumbling cascades along burbling Crabtree Creek.
It's literally as tall as an actual skyscraper. This view-packed hike will put a smile on your face. If you've got it in you, hike past the falls to Spy Rock or The Priest.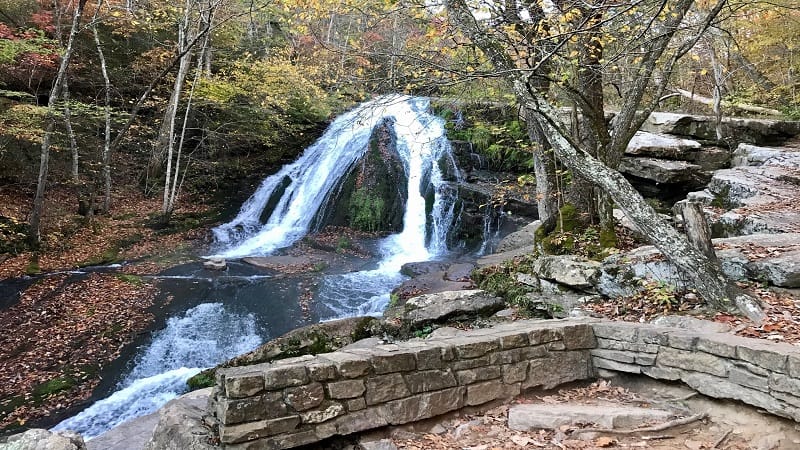 This short and sweet 1.7-mile waterfall hike at Roaring Run Furnace Day Use Area is a rewarding hike that can be completed (and loved) by all levels of hikers.
The trail guides visitors alongside cascading Roaring Run all the way to the falls. Enjoy a history lesson at the historic iron furnace that dates back to the 1800's.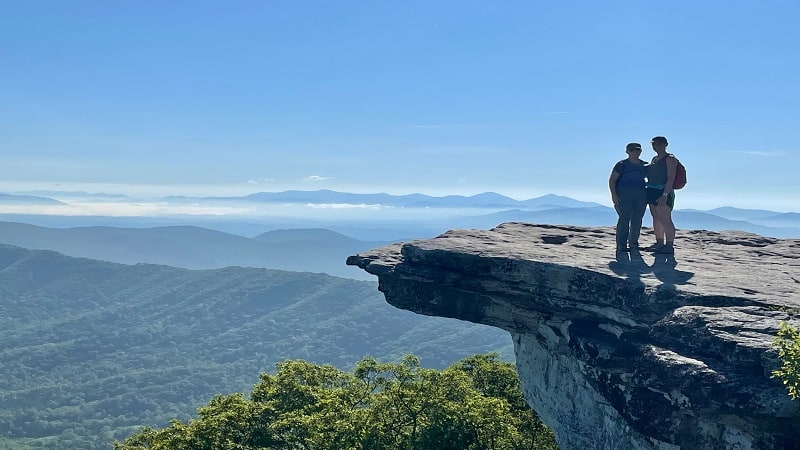 It's a steady climb over four miles to reach McAfee Knob. However, you will be beyond wowed by views of Catawba Valley, Roanoke Valley and North Mountain
There is plenty of space to take a seat, though the much-photographed protruding McAfee Knob is toward the front of the rocky cliffs.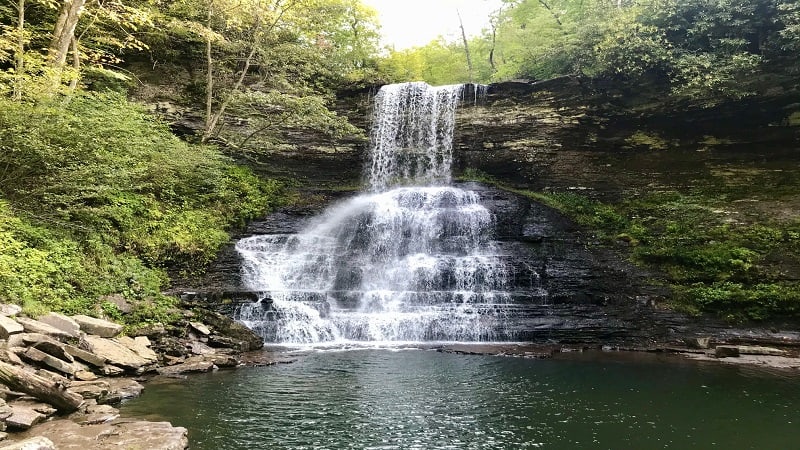 For those who love waterfall hikes, put the hike to 66-foot-tall Cascades Falls on your list of must-do hikes. If time permits, continue on to Barney's Wall.
The Cascades National Recreational Trail is a short drive from Mountain Lake Lodge (aka the lodge from Dirty Dancing). Sunset from Bald Knob is a must.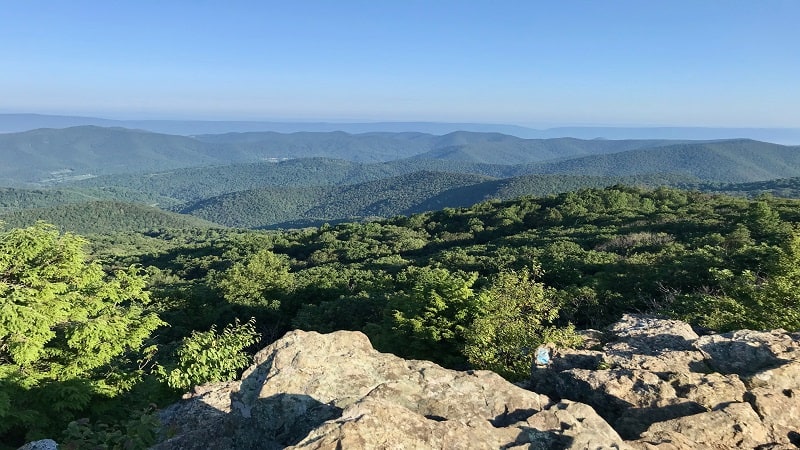 Reaching the summit of Bearfence Mountain by way of the Bearfence Loop Trail at Shenandoah National Park is worthy of a spot on any hiker's bucket list.
On a clear day, the far-reaching 360-degree views are beyond tremendous. This hike clocks in at just .85-miles, but don't underestimate the rock scramble.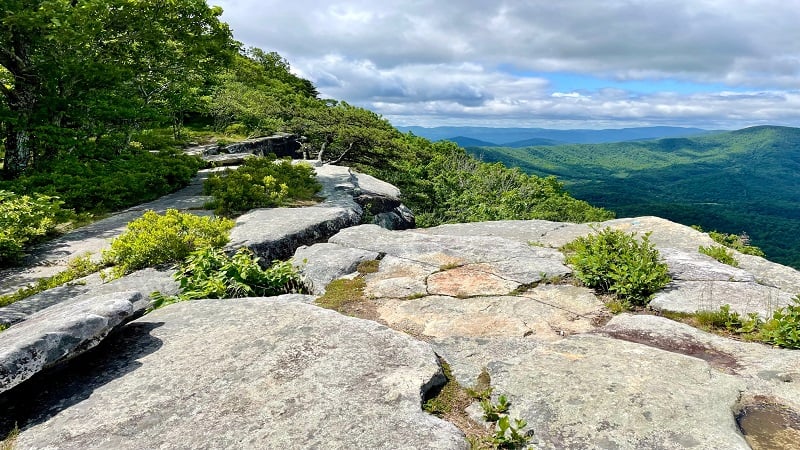 The views from the rocky Tinker Cliffs across the Catawba Valley and Roanoke Valley are among the most beautiful in Virginia.
An 8.1-mile out-and-back hike on the Andy Layne Trail and Appalachian Trail is the most straightforward way to reach, but there are also lots and lots of steps.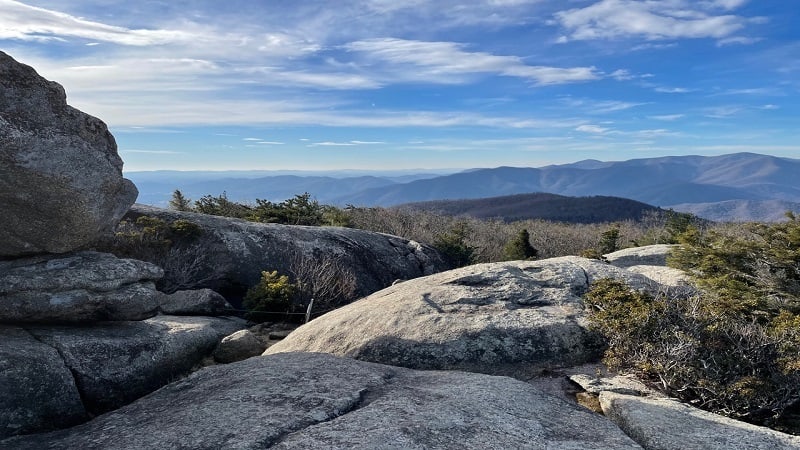 In 2019, Outside magazine named this 9.4-mile loop hike among the 25 best hikes in the world. Not even just in Virginia or in the United States. The whole world.
The hike to the top of Old Rag is a magnet for hikers, so do this one mid-week or in winter (or both). As of March 2022, a day-use permit is required for this hike.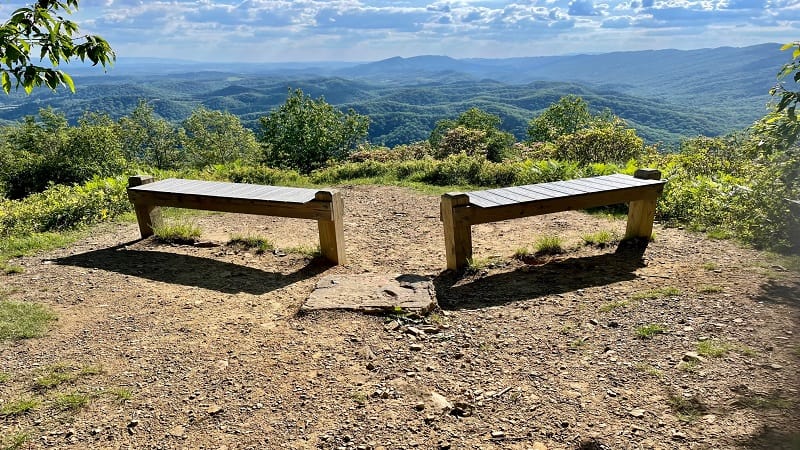 Hiking to Molly's Knob deserves a spot on your hiking bucket list, but it's not for the faint of heart thanks to an elevation increase of 200+ feet in the last .2-mile.
This hike really makes you earn the payoff views. When you reach Molly's Knob, two wooden benches welcome worthy hikers who have made it to the top.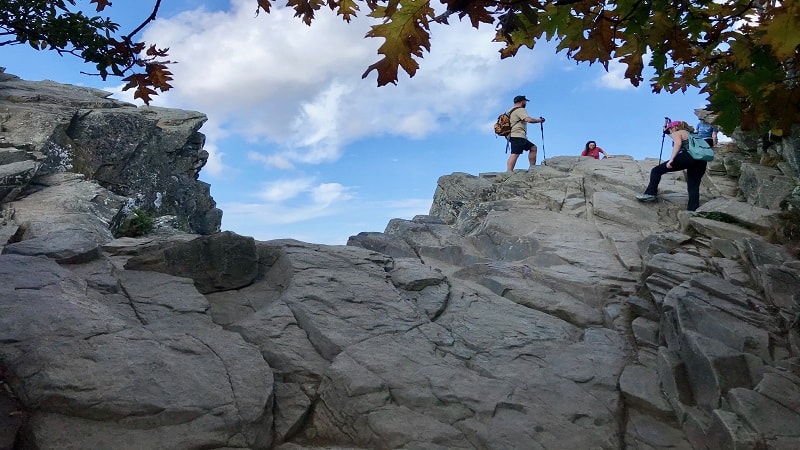 Whether you take on Humpback Rocks as a 4.3-mile loop or a 2.0-mile out-and-back hike, you're guaranteed to be stunned by 360-degree views at the summit.
The ascent is not for the faint of heart, but thankfully a handful of benches and a wooden staircase ease the trek to the very top where vistas are plentiful.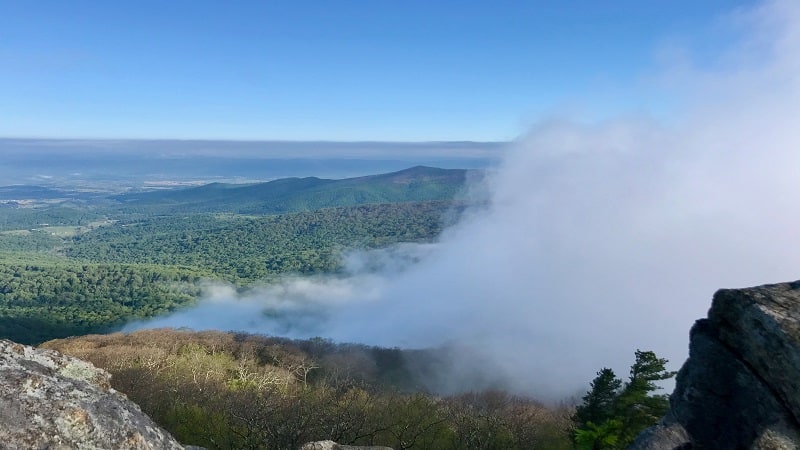 The popular Mary's Rock hike along the iconic Appalachian Trail wows at the rocky summit with breathtaking views across the Shenandoah Valley.
There are two ways to reach the top, including the 2.7-mile hike that starts from the Meadow Spring parking area and wows with remains of an old stone chimney.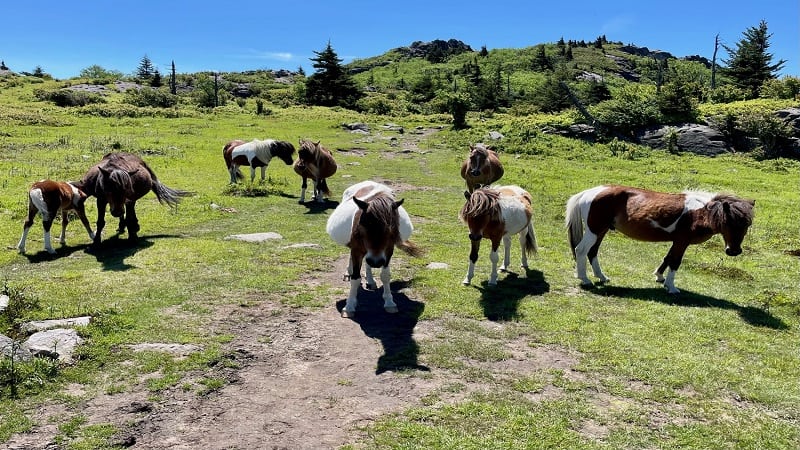 See the free-roaming wild ponies at Grayson Highlands State Park, as well as the gorgeous landscape of grassy balds, mountain peaks and alpine meadows.
The 2.3-mile Massie Gap and Wilburn Ridge Loop is popular, but so is the 4.4-mile hike to Wilburn Ridge on the Appalachian Trail.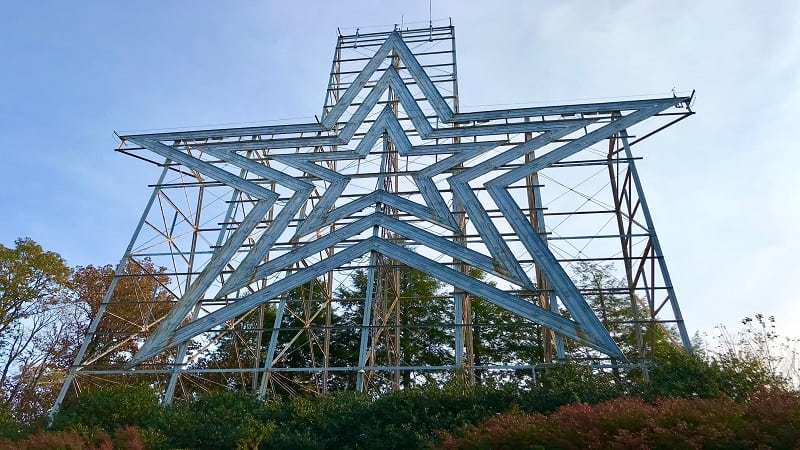 At 100 feet tall, the Roanoke Star earned the distinction of the largest man-made star. The iconic steel star has been welcoming visitors since late-1949.
This 3.3-mile out-and-back hike at Mill Mountain Park allows you to see the star in all its glory. Some call the Roanoke Star the Hollywood Sign of the East Coast.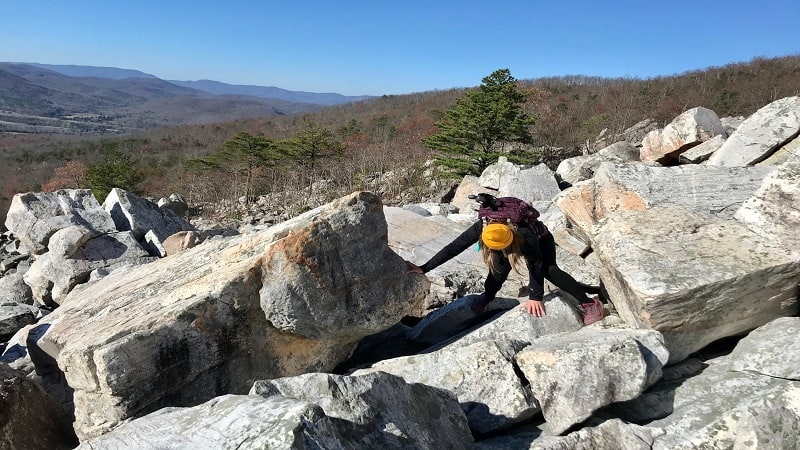 The 4.0-mile out-and-back hike across eight acres of massive boulders at Devil's Marbleyard does not disappoint, but be prepared to give this one your all.
This super-size rock scramble was most likely created many years ago by frost wedging, when water froze and broke large rocks down over time.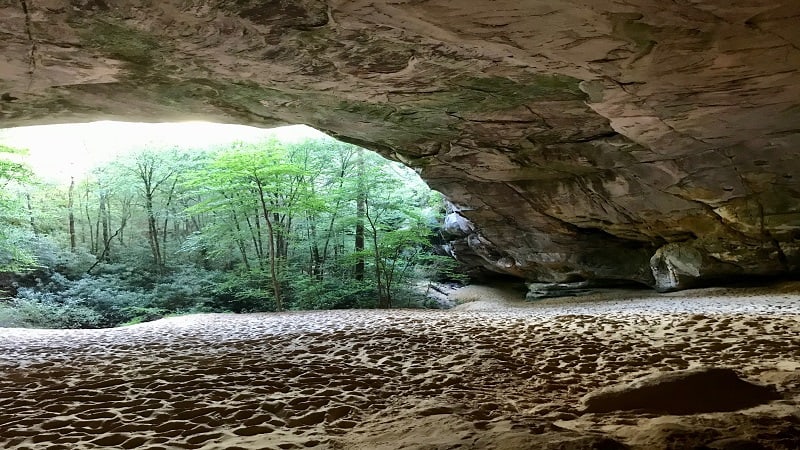 Sand Cave was once a massive rock. Over many, many years, wind eroded the sandstone to create the 250-foot-wide half-dome Sand Cave.
Inside, an acre of soft, beach-like sand awaits the driven few that have chosen to hike to Sand Cave. The White Rocks overlook is also part of this 8.1-mile hike.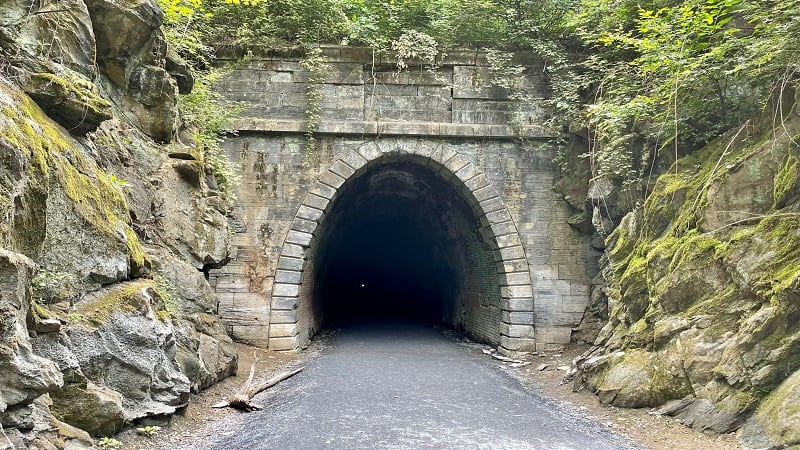 It's a must to add the new "Coolest Hike in Virginia" to your bucket list. The 2.25-mile trail (one-way) goes right through a historic railroad tunnel from the 1850's.
RVA Hiker Girl came, saw and conquered this hike and racked up more than 22,000 views on YouTube with her video diary showcasing this unique hike.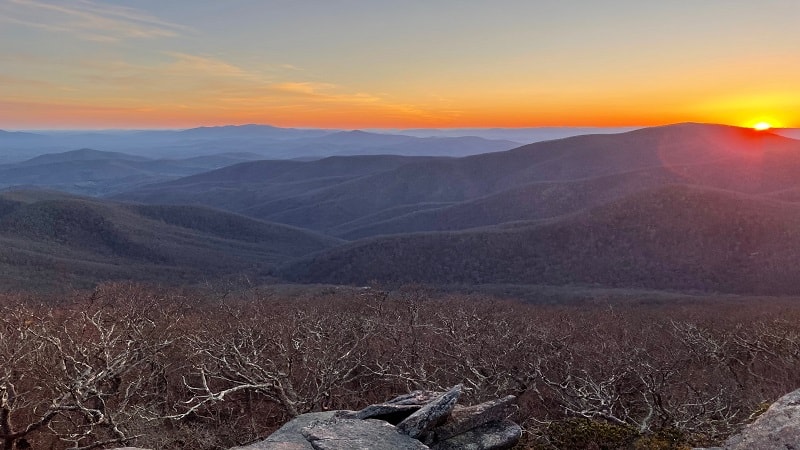 The 6.5-mile Mount Pleasant hike is completely stunning. As you near the top, you'll realize there are two summits, East and West.
Both have rocky outcrops that are ideal for reveling in sensational views. The west side really puts on a show with an incredibly vibrant sunset.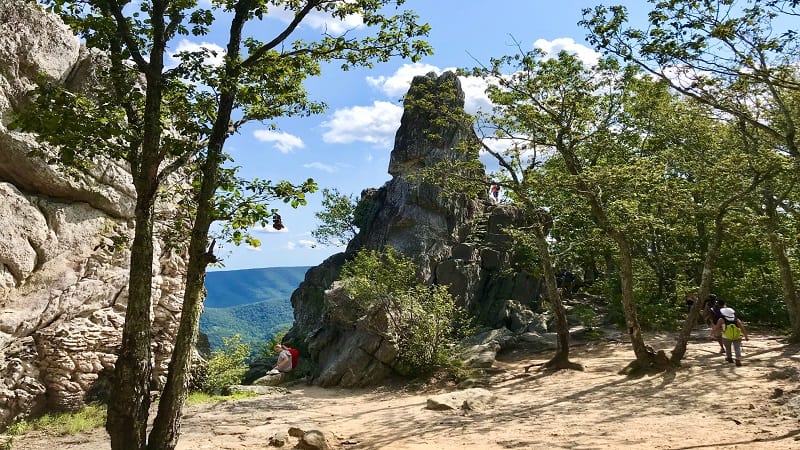 For Dragon's Tooth, you must tackle steep steps and areas where you feel like you are scaling the side of Cove Mountain, even iron bars to climb rock faces.
You will need full access to hands, feet, elbows, toes, fingers and knees. Continue the climb to the top of the 35-foot-tall rock spire for scenic views.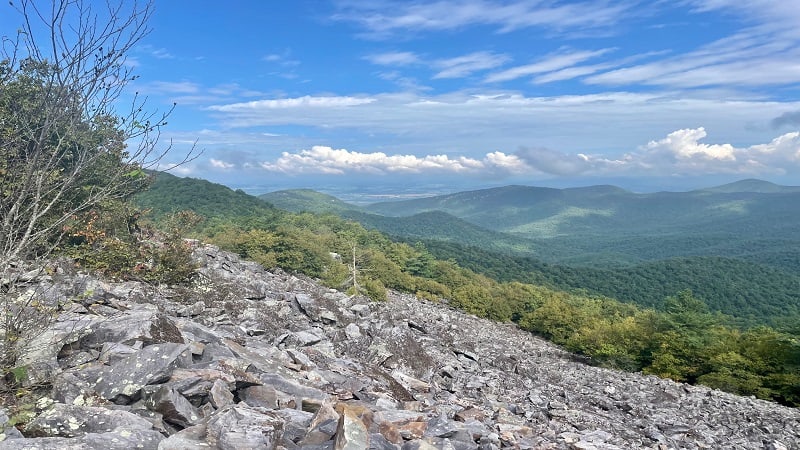 Blackrock Summit at Shenandoah National Park is an easy hike to love. It's also a plain easy hike, and one that wows with a massive field of – yes, black rocks.
Wide-open views across the Shenandoah Valley are another reason to complete this 1.8-mile hike, which includes a short stretch along the Trayfoot Mountain Trail.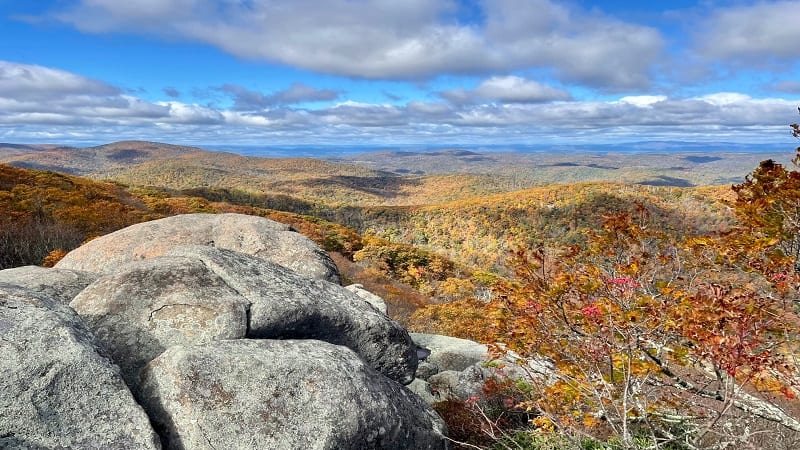 At 4,063 feet tall, The Priest is the highest point in Nelson County, Virginia. It also requires that hikers climb more than 3,000 feet to reach the top.
The entire 9.0-mile hike is along a southbound stretch of the Appalachian Trail. At some points, you will feel the trail is unrelenting, but you will be rewarded.
More than a few people aspire to reach the highpoint of every U.S. state, which includes Mount Rogers, the highest point in Virginia.
A 9.0-mile out-and-back hike from Elk Garden along the white-blazed Appalachian Trail leads to the state's highpoint. You may even see wild ponies.