Blackrock Summit: An Easy Hike to Big Views at Shenandoah National Park
Blackrock Summit is an easy hike to love. Thankfully, it's also a plain easy hike, and one that wows with a massive field of – yes, black rocks – and wide-open views.
Set in the South District of Shenandoah National Park, Blackrock Summit is one of several Skyline Drive hikes that are a few short miles apart on the park road.
In a row, I did Turk Mountain (milepost 93.5, 2.5 miles), Calvary & Chimney Rocks (milepost 90, 3.2 miles) and Blackrock Summit (milepost 84.4, 1.8 miles).
I highly recommend all three hikes. If you do Blackrock Summit, I also suggest the Trayfoot Mountain add-on. I think you'll thank me.
| Trail Stats | |
| --- | --- |
| Length | 1.8 miles |
| Difficulty | Easy |
| Trail Type | Loop |
| Elevation Gain | 361 feet |
| Duration | 1-1.5 hours |
| Terrain | Mostly dirt trails |
| Dog-Friendly | Yes |
| Fee | $30 per vehicle (good for seven days) |
| Driving Directions | Click Here |
Blackrock Summit Hike
The parking area at milepost 84.4 is quite large, able to accommodate more than a dozen cars. That's good since this is a rather popular destination in the park.
The trail kiosk at the front of the lot suggests two hikes, including a short and sweet 1.0-mile loop hike to Blackrock Summit.
The second hike adds steps on the Trayfoot Mountain Trail. This ups the elevation and mileage, but not by much. This alternative loop option tops out at 1.8 miles.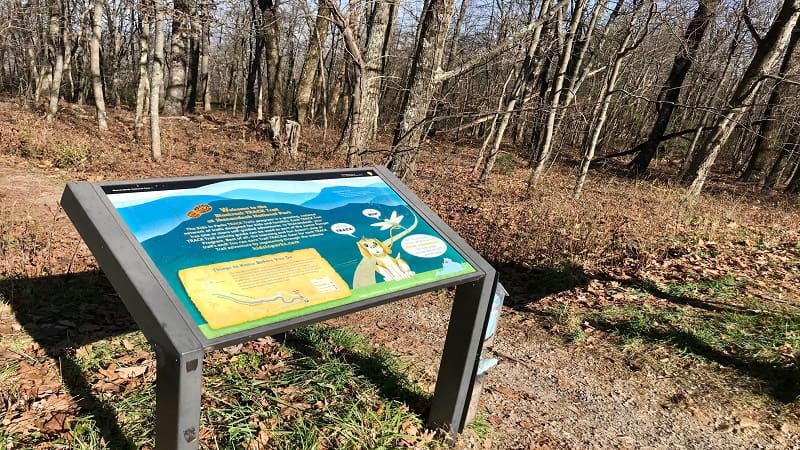 If you are hiking with small children, look to the left of the kiosk for the TRACK Trails display from Kids in Parks.
This is one of three easy hikes in Shenandoah National Park with an adventure component. The other two are Limberlost Trail and Fox Hollow Trail.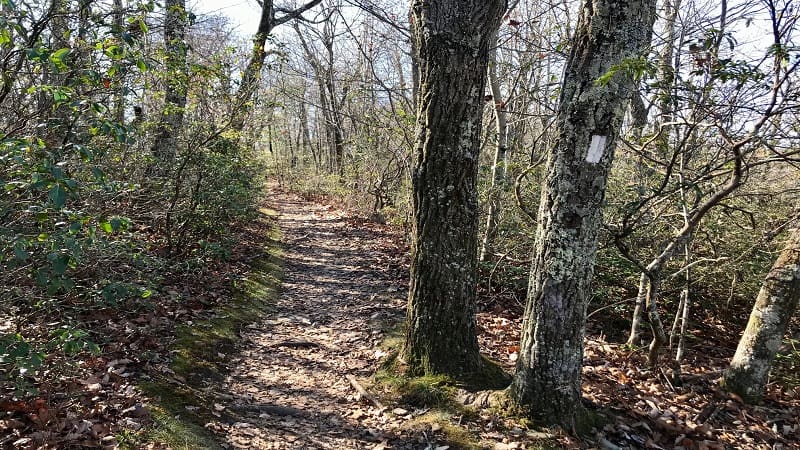 Print out the dedicated adventure brochure ahead of time. For this hike, kids will choose a trail name, examine animal habitats and write a poem about the hike.
The adventure brochure includes a trail map for the 1.0-mile loop hike, which follows the Appalachian Trail and Blackrock Hut Road-Trayfoot Mountain Trail.
Appalachian Trail
From the trailhead, you will pick up the southbound Appalachian Trail almost immediately. Turn left to begin a mild ascent along the trail.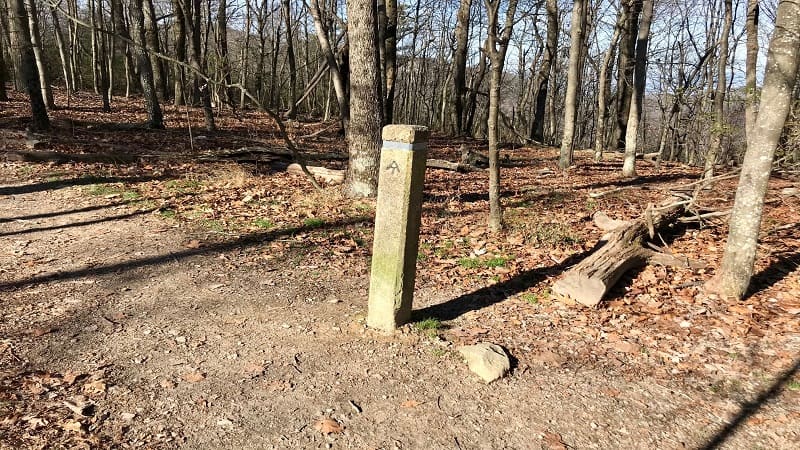 Near the .2-mile mark, stay to the right for the white-blazed AT. A talus slope (essentially a massive sloping field of large rocks) appears at the .5-mile mark.
You have arrived at Blackrock Summit. A mostly flat path hugs the mountain, enabling you to savor the views without a rock scramble.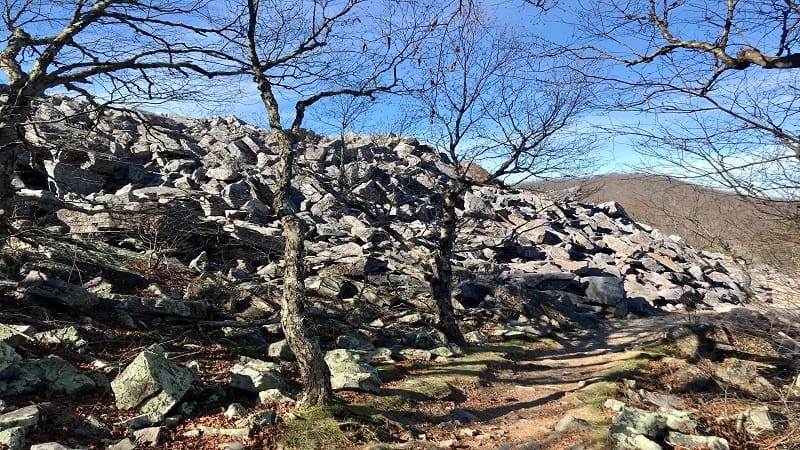 Here you can treat yourself to wide-reaching views across the Shenandoah Valley and Massanutten Mountain. The scenic vistas are definitely as advertised.
For the 1.0-mile hike, continue along the Appalachian Trail until you reach the Blackfoot Hut Road-Trayfoot Mountain Trail. Turn left to return to your car.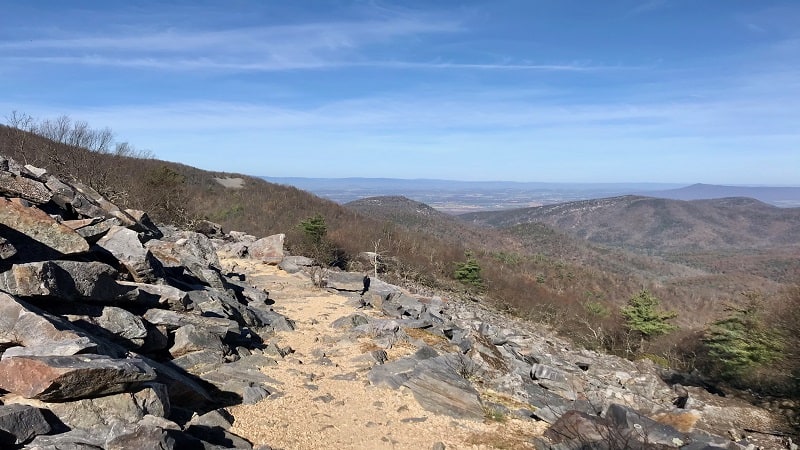 For the 1.8-mile hike, turn right at the trail marker near the .6-mile mark onto a short spur trail through a boulder field that leads to the Trayfoot Mountain Trail.
Trayfoot Mountain Trail
I think you'll agree that the views, which now include Trayfoot Mountain, are even more spectacular than those at Blackrock Summit.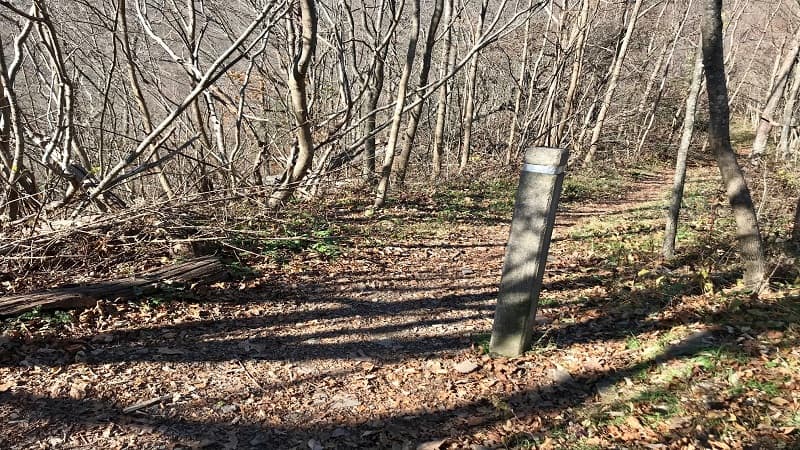 At the .8-mile mark, turn left onto the Trayfoot Mountain Trail. Heads up as there are a couple of massive downed trees (but also ways to get around them).
When this trail meets the AT at the 1.2-mile mark, it becomes the Blackfoot Hut Road-Trayfoot Mountain Trail. Continue on this trail to return to the parking lot.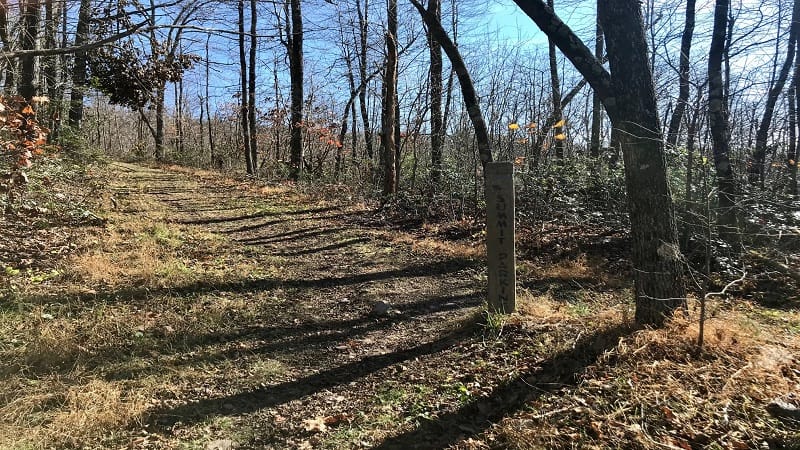 Alternatively, for a second pass across Blackrock Summit, turn left onto the Appalachian Trail for big rocks and booming views in another .1-mile.
From here, re-trace your steps along the AT to return to your car. Hopefully you snapped lots and lots of gram-worthy photos on this hike.
Wrap-Up Notes
The 1.8-mile loop hike took me just over 45 minutes to complete, including time spent ogling the glorious mountain and valley vistas.
In my opinion, the Blackrock Summit hike is one of the best short hikes at Shenandoah National Park. Maybe even the best short hike.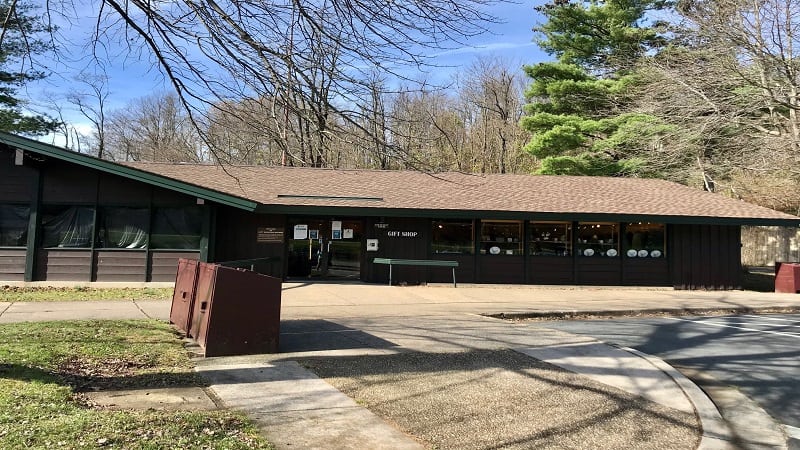 Hungry? Loft Mountain Wayside is just five miles north on Skyline Drive at milepost 79.5. Here you'll find drinks, snacks, gifts and restrooms. Also, picnic tables.