I can't believe it either, but yes, I am a published author. I've written three hiking guidebooks for those who love the feel of a guidebook in your hands.
I wrote all three of these books during the pandemic. Seriously, so crazy. I hope you love them as much as I do. Thank you for your support!
As a side note, if you've already bought one or more books, I created an easy step-by-step tutorial on how to leave a review on Amazon (if you want to do so).
There may be affiliate links on this page. If you make a purchase, I earn a small commission at no extra cost to you. Thank you.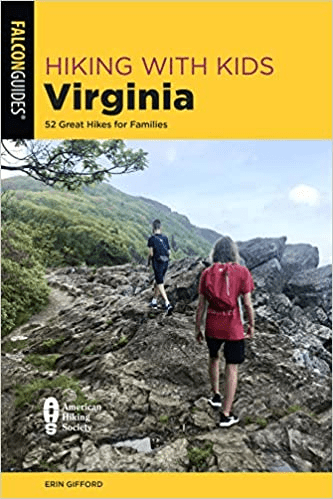 Virginia is home to tumbling falls, scenic vistas, geological wonders, tidal marshes and majestic mountains.
Hiking with Kids Virginia: 52 Great Hikes for Families features kid-friendly hikes across the state that allow children to fall in love with the outdoors.
Inside, you'll find 50+ diverse and engaging hikes, full-color photos and maps, hike overviews and all the details on distance, difficulty and terrain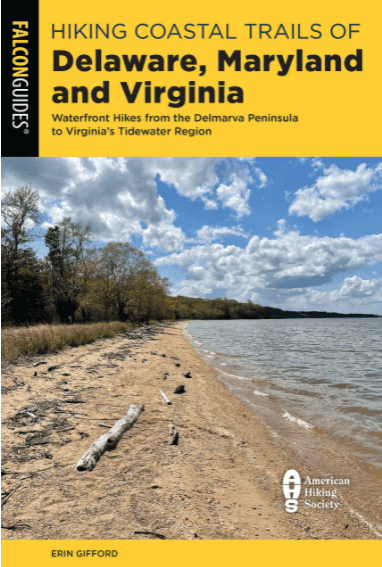 Stroll the dunes of Cape Henlopen State Park in Delaware or ogle the curious bald cypress trees at First Landing State Park in Virginia.
Whichever path you choose (literally), there's a lot to love about the easy-going coastal trails.
Hiking Coastal Trails of Delaware, Maryland and Virginia features 50 hikes in Delaware, Maryland and Virginia with hike sections divided by state.
Virginia Summits guides readers to the very best hikes to peaks in the state.
Organized geographically, this book features worthy summit hikes that range from an elevation of 3,000 feet to more than 5,000 feet.
From world-renowned hikes like Old Rag at Shenandoah National Park to high points that can be tackled by novice hikers, the range of Virginia's summits offer something for all hikers.