Mount Pleasant: A Spectacular Loop Hike in Amherst County, Virginia
A couple of weeks ago, I checked off the Mount Pleasant hike east of Buena Vista in Amherst County. Let me tell you, this summit hike does not disappoint.
Technically, I completed the Cole Mountain and Mount Pleasant Loop in the Pedlar Ranger District of George Washington National Forest.
I did this over two days, with an overnight at the Mount Pleasant summit. I started with Cole Mountain, then summited Mount Pleasant later in the day.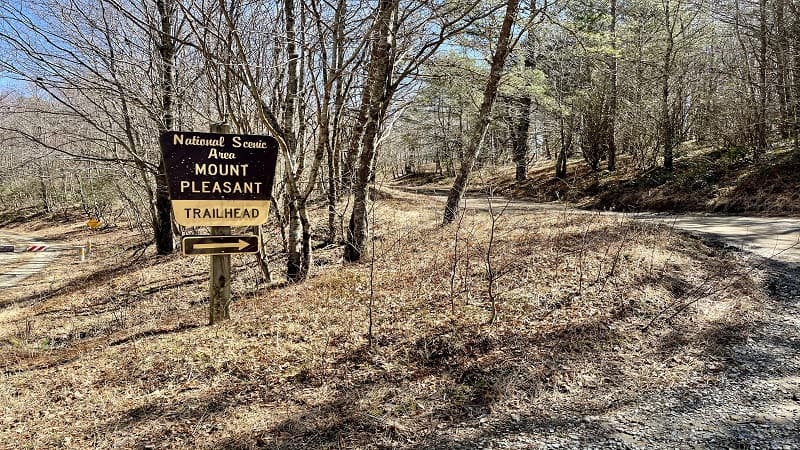 At the summit, I pitched my tent along with a few others from a MeetUp group and settled in for one of the most beautiful sunsets I've ever seen.
In the morning, I re-packed my backpack and made my way back down to complete the Mount Pleasant hike. Both hikes are right around 6.5 miles.
You could certainly complete the Cole Mountain and Mount Pleasant Loop in one day, but a two-day loop with a vibrant sunset was more satisfying and rewarding.
| Trail Stats | |
| --- | --- |
| Length | 6.5 miles |
| Difficulty | Moderate |
| Trail Type | Loop |
| Elevation Gain | 1,306 feet |
| Duration | 4-5 hours |
| Terrain | Mostly dirt & rock trails |
| Dog-Friendly | Yes |
| Fee | Free |
| Driving Directions | Click Here |
Mount Pleasant Hike
As you make your way to the trailhead for the Mount Pleasant hike, note that the last section of Wiggins Spring Road (State Route 755) is bumpy and potholed.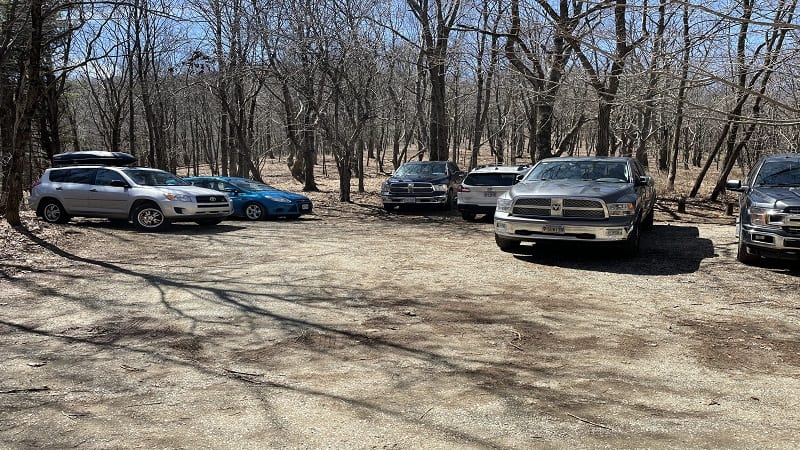 Take your time on this road and you'll be fine. The fun (not fun) begins once you pass the "End State Maintenance" sign, which should have been a tip-off to me.
After 1.4 miles, you'll see cars on the left. This is the Cole Mountain parking lot. Continue to the end of the road for Mount Pleasant parking (another .3-mile).
The hike begins to the right (south) of the parking area. This hike is in the 7,580-acre Mount Pleasant National Scenic Area, a federally designated wooded area.
Henry Lanum Memorial Trail
In the parking area, you will see a sign for the Henry Lanum Trail. Most people tackle this loop hike counter-clockwise.
From here, it's 2.75-miles (give or take) to the far-reaching summit views. As you begin to hike, you'll walk around a wooden horse gate, then you're on your way.
Despite an overall elevation gain of more than 1,300 feet, the hike starts out relatively flat. In fact, you'll gain just 23 feet in the first mile. A cake walk, right?
It's a wooded walk. At the 1.2-mile mark, you'll see another sign reminding you that you are on the Henry Lanum Loop Trail. Then, an easy creek crossing.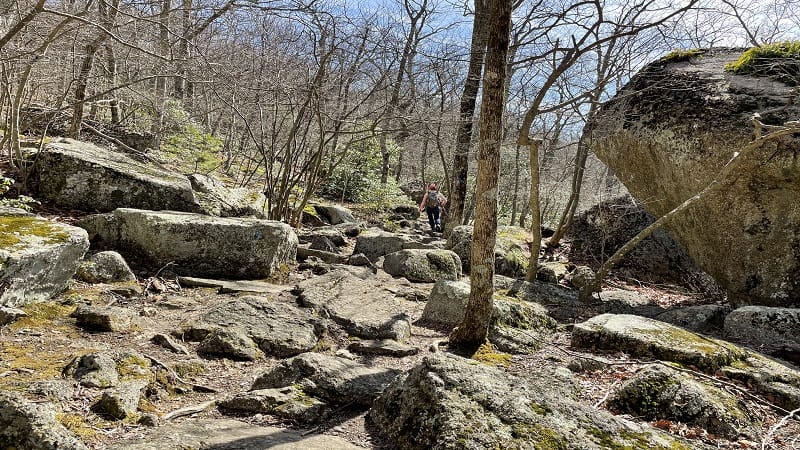 You begin to ascend the blue-blazed trail and it gets rocky, too. Just keep slogging. The payoff will make it all worth it. At the 2.2-mile mark, stay to the right.
But first, an open area. This is a good spot to set up camp if you are in a large group or have large tents. We saw a large family there with super-size tents.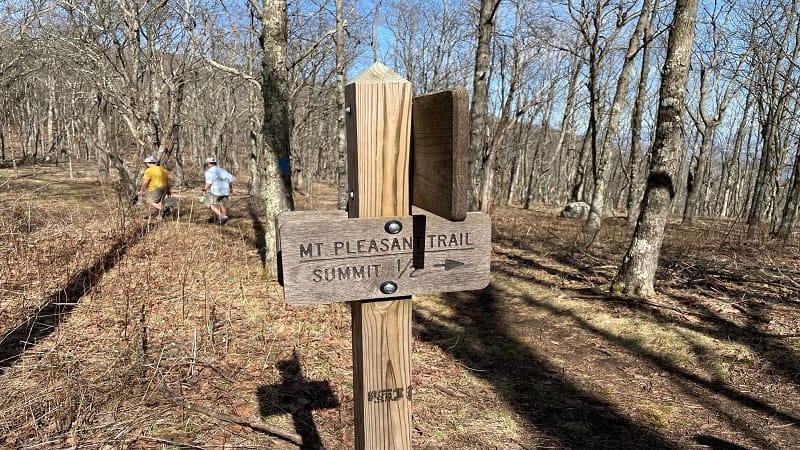 Mount Pleasant Trail
Keep right for the Mount Pleasant Trail (formerly, Pompey Trail) to the summit of Mount Pleasant.
You'll keep going up on a switchback-laden hiking trail. At the 2.8-mile mark, you have two options.
Turn left for Mount Pleasant East or turn right for Mount Pleasant West. Plan to take in the views from both points. Both are no more than .1-mile from the center.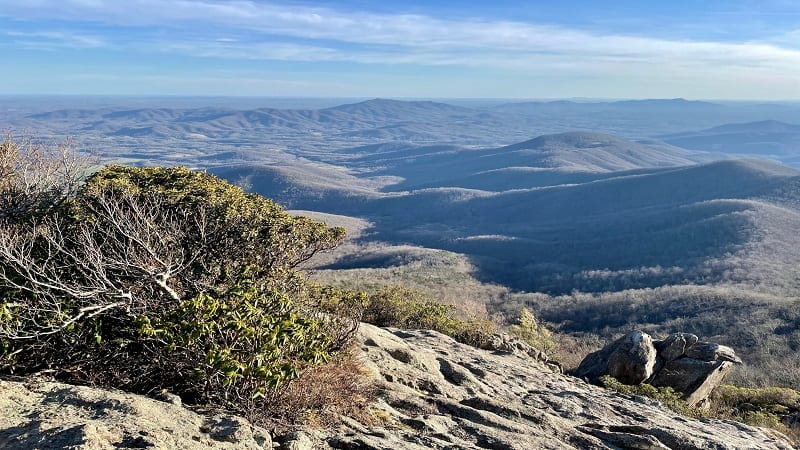 Both have rocky summits that are just right for savoring all the views, but the west summit definitely wows with the more incredible sunset.
Re-trace your steps to the 4.1-mile mark on the summit trail. You'll see a trail sign and will have the option to turn left or right. We turned right to complete the loop.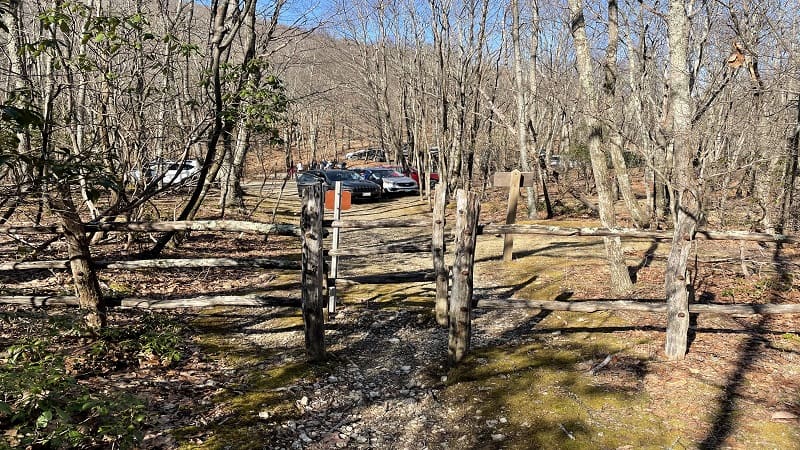 From here, it's not entirely a descent to the parking area. It's down, then up, then down, then up, then down again for the last .7-mile return to the parking area.
Backpacking Mount Pleasant
Mount Pleasant is a fantastic destination in Virginia for an overnight backpacking trip. The hike is nearly 3-miles to reach Mount Pleasant East to set up camp.
You won't find a large space to set up a bunch of tents in one area. However, you will find a dozen little pockets that each fit up to a two-person backpacking tent.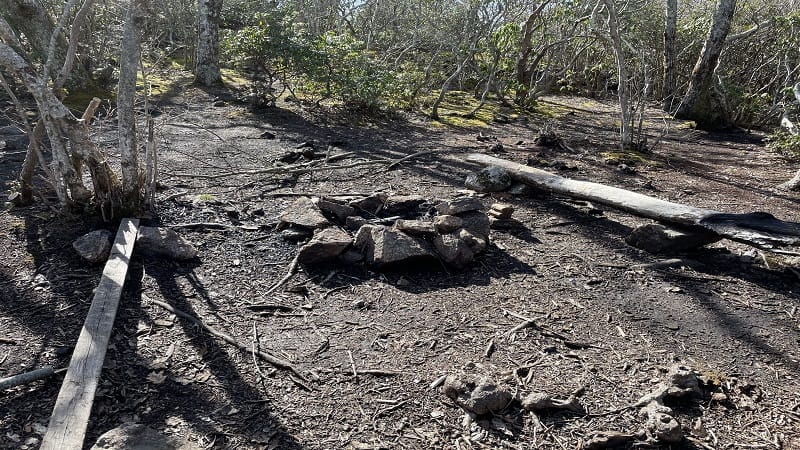 There is also a stone fire ring with several logs that make nice benches. You may, however, want to bring a camping chair if you plan to spend time around the fire.
Here, you're steps from Mount Pleasant East and a five-minute walk from Mount Pleasant West. You can set up on the west side, but it's a smaller space.
There were 10 of us backpacking, and there would not have been enough room for all of us to set up our tents. Mount Pleasant East was just right for us.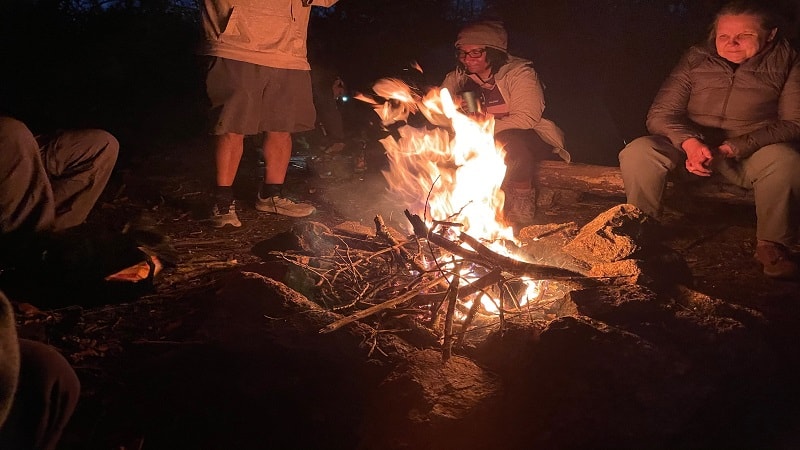 As a side note, there are no porta-potties at either summit or at the trailhead.
Keep this in mind if you plan to hike or backpack at Mount Pleasant or Cole Mountain (also known as Cold Mountain).
Camping is also first-come, first-served. It's dispersed camping, so you can set up a tent most anywhere and reservations are not required. It's free of charge, too.
Wrap-Up Notes
From the Mount Pleasant parking area, this hike took 4 hours, 15 minutes, including time spent ogling the far-reaching views of the Blue Ridge Mountains.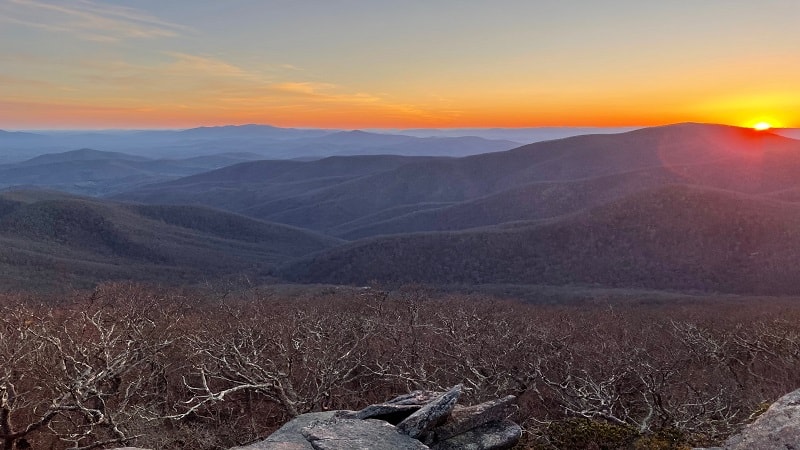 So, I imagine if you were to do the Cole Mountain and Mount Pleasant Loop in one day it would be a full-day affair.
This mountain loop would take at least seven hours, but it would be worth it. It would also be worth a beer at nearby Devil's Backbone Brewing Company.
Eager to step foot on more scenic hiking trails? Check out my favorite hikes near Lexington, Virginia.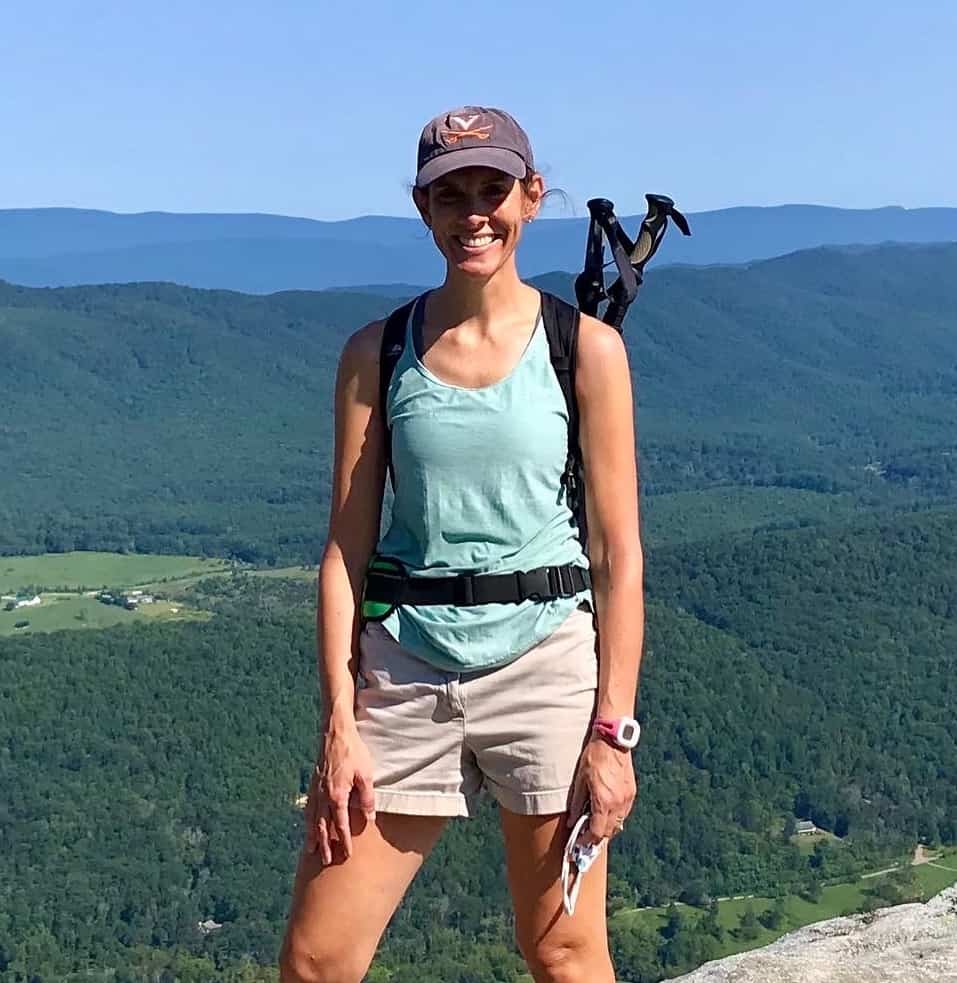 Erin Gifford is the editor of Go Hike Virginia. She has completed more than 300 hikes in Virginia. She is also the author of three hiking guidebooks from Falcon Guides. Need help finding a hike? Check out the Trail Finder feature or send Erin a message.