12 Best Coastal Hikes in Virginia When You Need a Break from the Beach
There are so many fun things to do at the beach, like shelling, fishing, surfing, sunning, and of course, hiking. Yes, there are loads of fantastic coastal hiking trails.
Whether your coastal getaway takes you to Virginia Beach, Cape Charles or Chincoteague, even Virginia's Northern Neck or Middle Peninsula, plan to go hiking.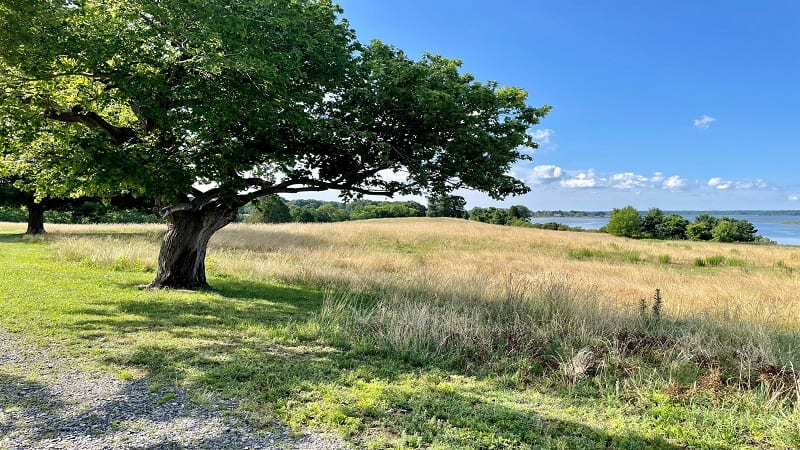 You can leave your hiking boots at home since the elevation gains are low and the trails are often made up of sand, grass or wooden boardwalk.
Here are 12 fantastic coastal hikes across Virginia when you want to take a break from sand, surf and full sun. I hope you love these coastal gems as much as I do.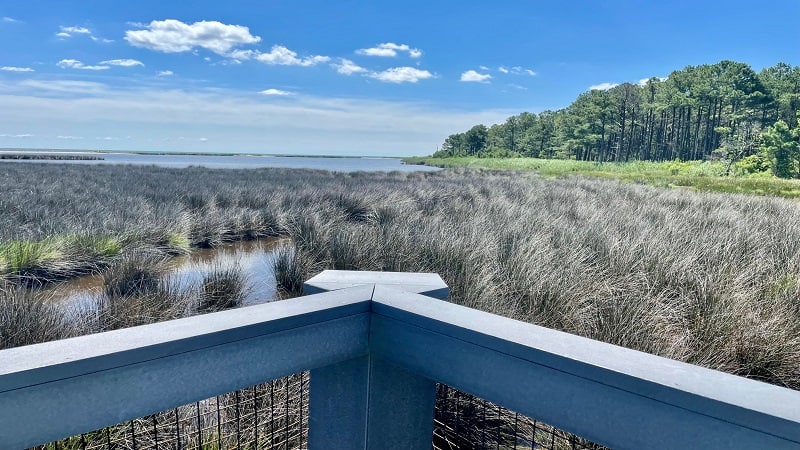 Let me tell you, Hughlett Point Natural Area Preserve is a hidden gem. You'll drive by corn and soybean fields to reach the parking area. Then, a coastal oasis.
Situated on a small peninsula, this 204-acre nature preserve is a hidden gem in Northumberland County, a county that may be better known for farming and fishing.
Kids will love skipping along boardwalk trail, then walking out onto the observation decks for views across the salt marsh. This hike finishes with a walk on the beach.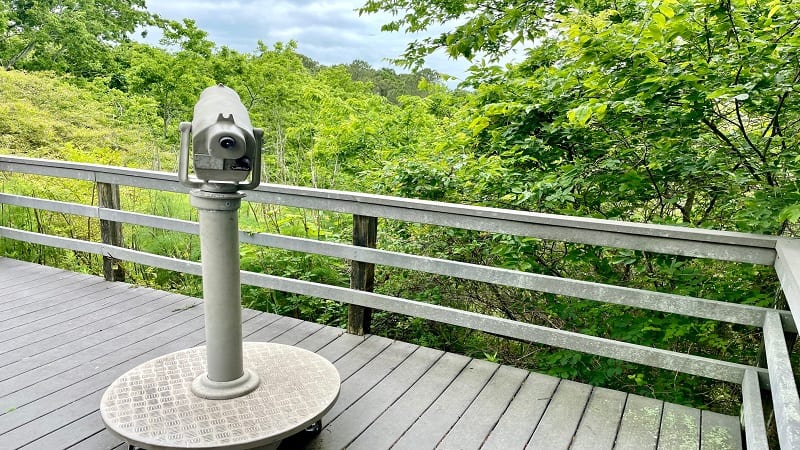 Those eager for a quick leg-stretcher hike after crossing the 17.6-mile Chesapeake Bay Bridge-Tunnel to Virginia's Eastern Shore will want to look to the Butterfly Trail.
This easy coastal trail is located at the 1,123-acre Eastern Shore of Virginia National Wildlife Refuge, which sits between the Atlantic Ocean and the Chesapeake Bay.
Situated at the tip of the Delmarva Peninsula, the refuge is an important stopover for migratory birds. The area also has a military history that dates back to World War II.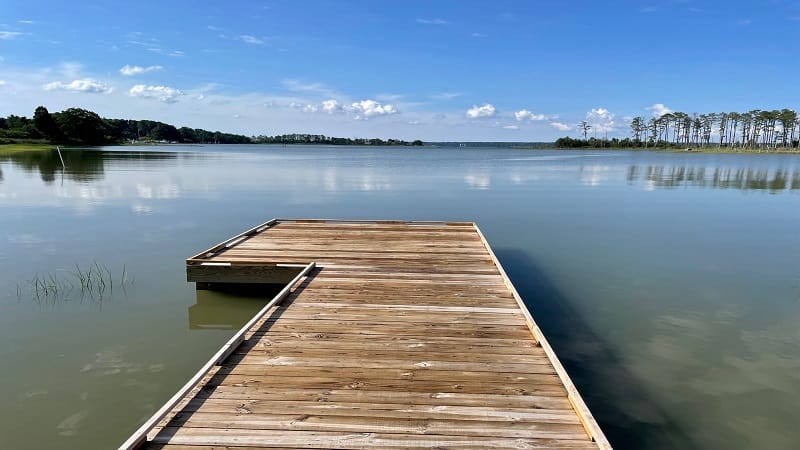 Our 40th state park, Machicomoco State Park, is set on Virginia's Middle Peninsula. The park is new, but already has a campground, three hiking trails and a boat launch.
Just 10 miles down the York River from Werowocomoco, a village that was once home to Chief Powhatan (father to Pocahontas), the park is rich in Native American history.
A celebration of this Native American heritage can be seen across Machicomoco State Park, most notably on the .9-mile Interpretive Trail.
Brownsville Preserve is the headquarters for The Nature Conservancy's Virginia Coast Reserve. You'll find 1,000+ acres of habitats, including wooded uplands and tidal marshes.
A 3.0-mile hike on the William B. Cummings Birding and Wildlife Trail exposes visitors to salt marshes, hardwood forest, tidal creeks, even retired agricultural fields.
A printed trail guide allows you to read up on what you will see on the trail, as well as learn all about the nature preserve as you hike across the landscape.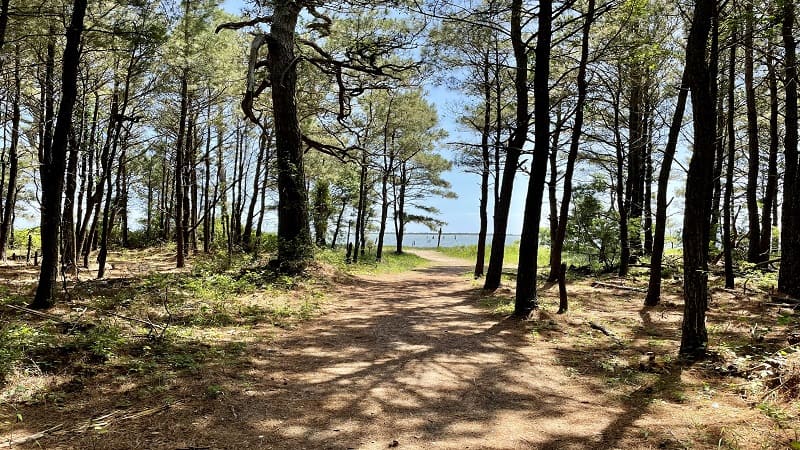 The Chincoteague National Wildlife Refuge on Virginia's Eastern Shore is a short bike ride from town, so plan to pedal along the Wildlife Loop before setting out on a refuge hike.
The must-do hike is the 2.3-mile loop hike on the Woodland Trail and Bivalve Trail. The hike promises wetlands, coastal pines, maybe a wild pony or two.
If time permits, I suggest the short and sweet 0.4-mile loop hike on the Lighthouse Trail to see the red-and-white striped Assateague Lighthouse.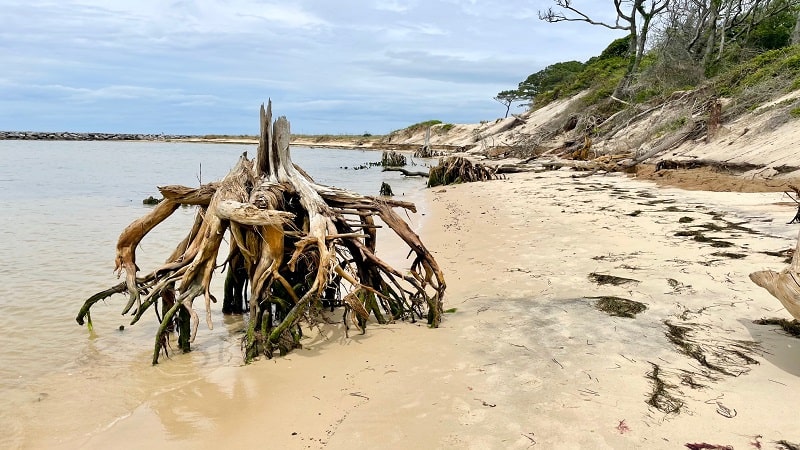 For a delightful coastal hike through a migratory songbird habitat, look to the Beach Trail at Savage Neck Dunes Natural Area Preserve in Cape Charles.
This 1.3-mile out-and-back hike on Virginia's Eastern Shore highlights three restoration zones: coastal grassland, coastal shrub and maritime forest.
The turn-around point is at a relaxing white sand beach on the Chesapeake Bay that is littered with weathered driftwood. Take time to enjoy calmly lapping waves.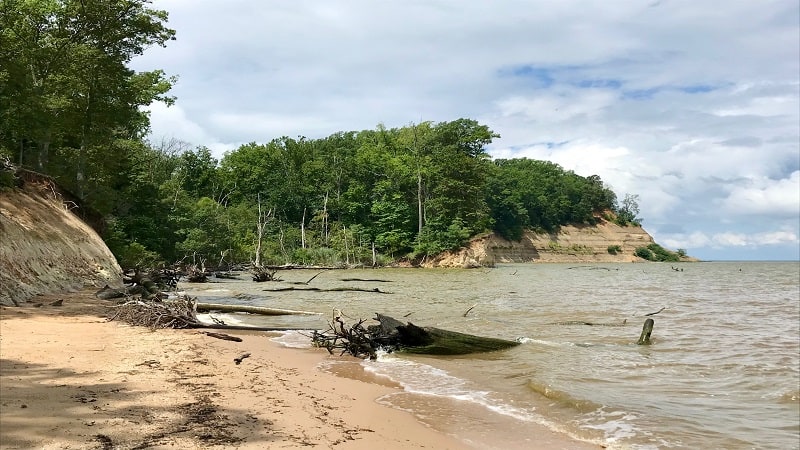 At Westmoreland State Park on Virginia's Northern Neck, the 1.4-mile out-and-back Big Meadow Trail is among the most popular at this coastal state park.
The forested Big Meadow Trail leads to Fossil Beach. Bring along a sieve or colander as you'll want to hunt for fossils, like shark teeth.
On the return, plan to walk out behind the visitor center to take in panoramic views across the Potomac River from atop the famed Horsehead Cliffs.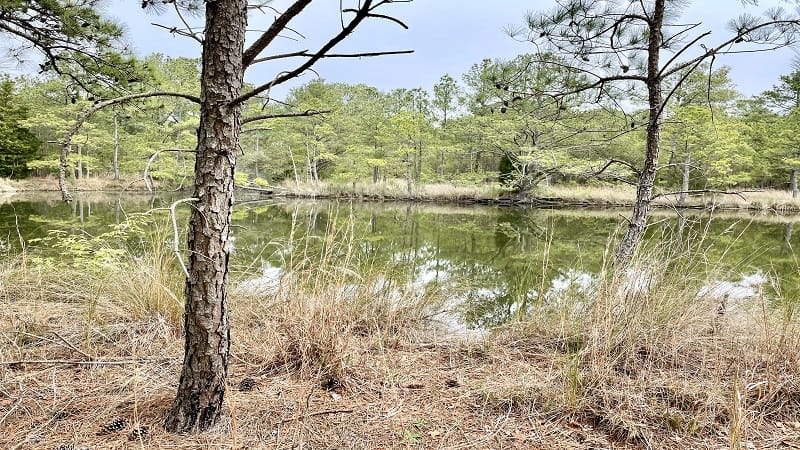 At the 118-acre Pleasure House Point Natural Area in Virginia Beach there are two trails, the Meadow Trail and the Beach Trail.
The two trails make up a two-mile loop that encircles the natural area with views aplenty of maritime forest and tidal marsh.
There isn't much signage, but generally, if you stay right, you'll be on the correct path. With an elevation gain of just seven feet, it's okay to veer off course now and again.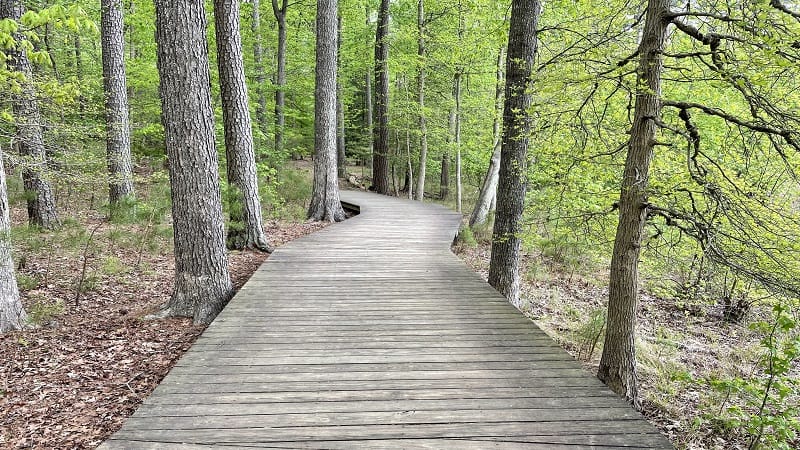 At Newport News Park, the delightful White Oak Nature Trail crosses the Lee Hall Reservoir twice, offering views of coastal wetlands and cypress swamps.
It's well-shaded, too. In fact, the only time you may see much of the sun is when you cross over the reservoir on the wooden boardwalk.
Take in the views of the bald cypress trees and tidal wetlands as you hike along this trail. Keep your eyes open for swimming turtles that frequent the reservoir's waters.
At Caledon State Park in King George, the Boyd's Hole Trail guides visitors along a well-shaded trail across old growth forest and on to a relaxing sandy beach.
Keep your eyes open. This state park is a National Natural Landmark known for its majestic bald eagles. The Boyd's Hole Trail is one of the best trails for spotting bald eagles.
Bring a hammock to set up in the shaded picnic area alongside the natural shoreline on the gently lapping Potomac River. It's easy to laze the day away here.
The hike along the Taskinas Creek Trail at York River State Park in Williamsburg wows with sweeping views across this small tributary of the flowing York River.
This easy-going hike includes forested views, wooden bridges, boardwalk sections and several overlooks for scenic views of the Taskinas Creek watershed.
The wetlands were still fairly brown when I visited the park at the end of March, but by summer, the entire state park greens up quite nicely.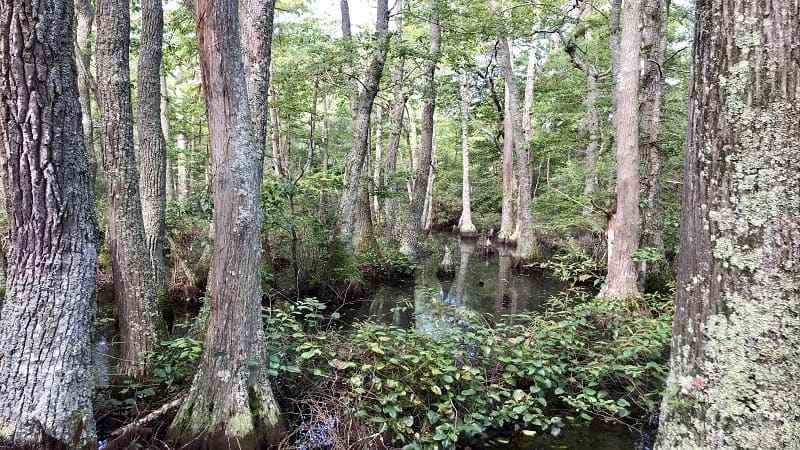 This easy 3.2-mile loop hike at First Landing State Park guides visitors over a freshwater cypress swamp that wows with quirky bald cypress trees.
The shady Osmanthus Trail shares a trailhead with the Bald Cypress Trail, a 1.8-mile loop hike, which inspires with similar views of bald cypress trees with knobby "knees."
A delightful hike at any time, this easy loop is not to be missed in late-fall and winter when the murky waters can transform into a rainbow of colors.