Back to School: Must-Do Hikes Near 13 Colleges & Universities in Virginia
It's hard to believe that kids are already going back to school. I feel like summer only just started. So many trails still left to hike and explore in Virginia.
For those with college students attending universities in-state, I've got you covered. As in, I'll help you get in a hike or two after you drop your kids off at school.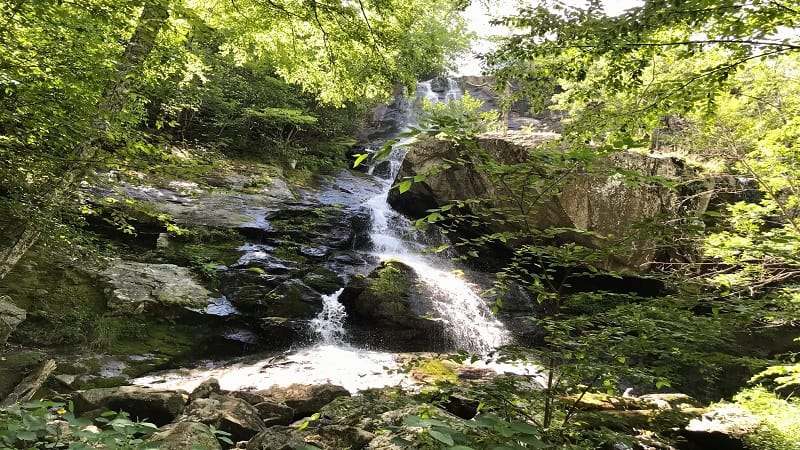 No kids in college? No problem. You can still enjoy every one of these hikes that are in close proximity to more than a dozen colleges and universities across Virginia.
I picked out two hikes that are close to 13 schools (in 11 Virginia cities). Tackle them now or wait for the leaves to pop in the fall. Let me know what you think.
Christopher Newport University (Newport News)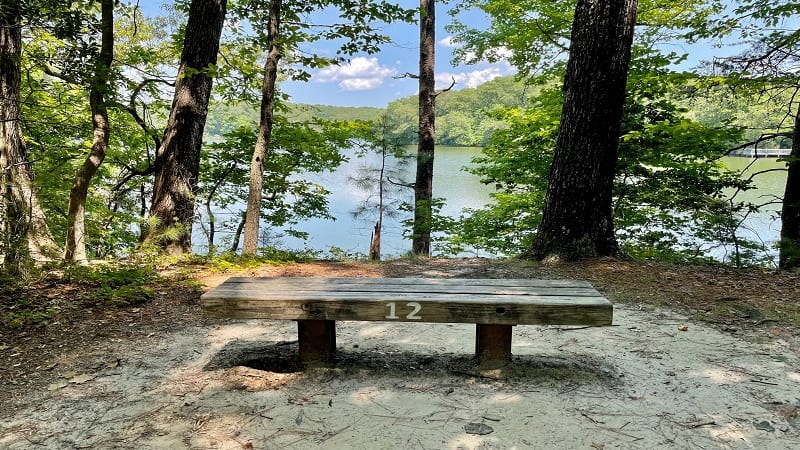 You hardly need to step off CNU's campus to access the 5.6-mile Noland Trail at Mariners' Museum Park that loops around The Mariners' Lake (previously Lake Maury).
In fact, the trailhead is a mere two-minute drive from campus. This shady loop hike is wildly enjoyable thanks to water views, overlooks, bridge crossings and benches.
A second hike is a short 20-minute drive away at Newport News Park. The 2.7-mile hike on the White Oak Nature Trail wows with views of coastal wetlands and cypress swamps.
George Mason University (Fairfax)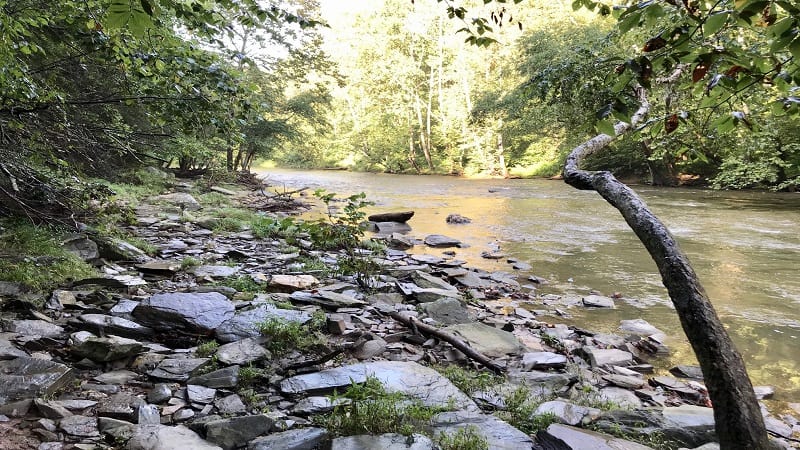 From George Mason, there are various hike options, including a shady hike along the 19.6-mile Bull Run Occoquan Trail, which runs between Centreville and Fairfax Station.
Few hike the entire trail, but the 3.0-mile loop that begins at Hemlock Overlook Regional Park in Clifton is a winner as it meanders along the banks of scenic Bull Run.
Alternatively, make the 20-minute drive to Manassas National Battlefield Park. The 5.5-mile First Battle of Manassas Trail engages visitors with plenty of Civil War history.
Liberty University (Lynchburg)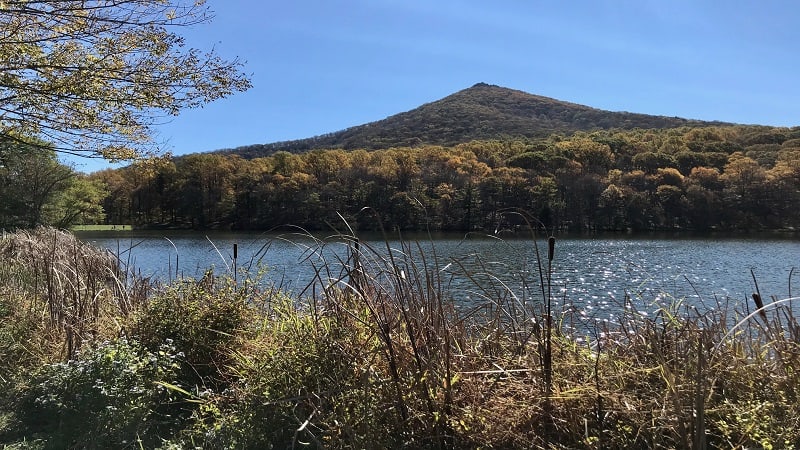 From Liberty University, it's a 40-minute drive west to Sharp Top, a peak in Bedford that was once thought to be the tallest peak in Virginia at an elevation of 3,785 feet.
The most popular of the three Peaks of Otter hikes, this 3.3-mile out-and-back hike rewards with 360-degree views. It's also wildly popular with sunrise-seekers.
For a waterfall hike, it's just under a one hour drive from Lynchburg to the trailhead for Apple Orchard Falls. This hike wows with a dramatic 200-foot-tall waterfall.
University of Mary Washington (Fredericksburg)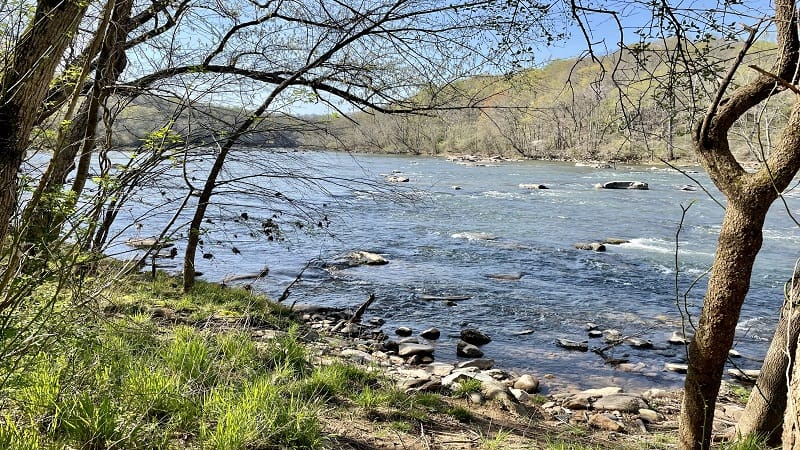 From the main campus at Mary Washington, it's a short three-minute drive to reach the Fredericksburg Quarry Trails, which include miles of hiking and biking trails.
The 6.6-mile riverside hike along the Scout Trail and Beach Trail is in order when you want to be one with your thoughts and savor the views across the Rappahannock River.
Another top pick is the relaxing 1.7-mile forested hike around the 17-acre Government Island in Stafford. It's a quick 20-minute drive from the main campus.
Old Dominion University (Norfolk)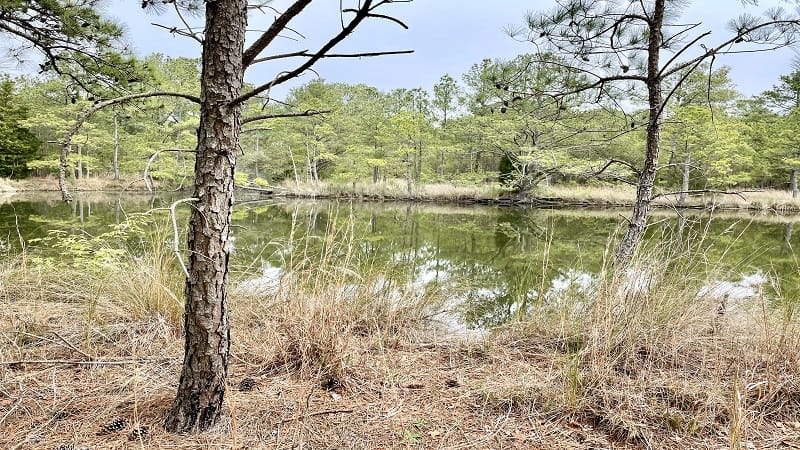 Pleasure House Point Natural Area in Virginia Beach is less than a 30-minute drive from ODU. Enjoy a 2.0-mile loop by way of the Meadow Trail and Beach Trail.
This easy-going loop encircles the natural area, allowing for scenic views aplenty of maritime forest and tidal marsh. Keep your eyes open for oysters at low tide, too.
First Landing State Park is also a 30-minute drive. Here, the Bald Cypress Trail is a winner thanks to its freshwater cypress swamps and quirky bald cypress trees.
Radford University (Radford)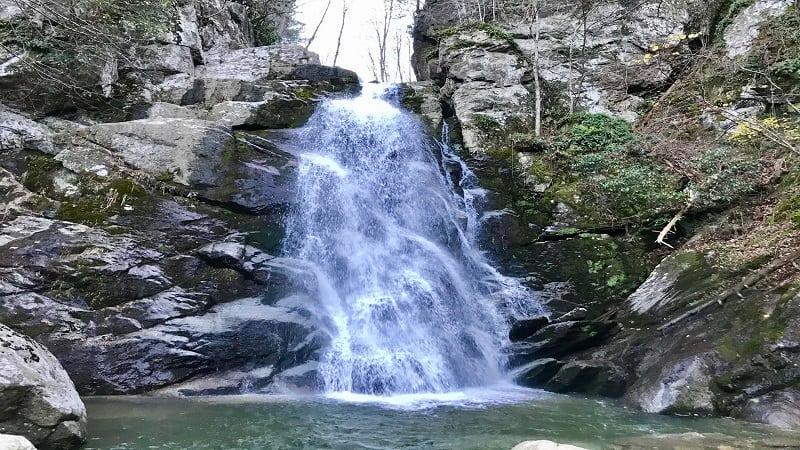 From Radford, it's a 40-minute drive to a wooded trail that leads to tumbling 40-foot-tall Stiles Falls on the grounds of Alta Mons, an outdoor ministry in Shawsville.
This 3.3-mile out-and-back hike takes visitors over Purgatory Creek three times before reaching a rock scramble. Then, it's all about refreshing Stiles Falls.
For a second waterfall hike, make a beeline for Falls Ridge Preserve, also in Shawsville. This 3.1-mile waterfall hike wows with caves, cascades and cliffs.
University of Richmond / Virginia Commonwealth University (Richmond)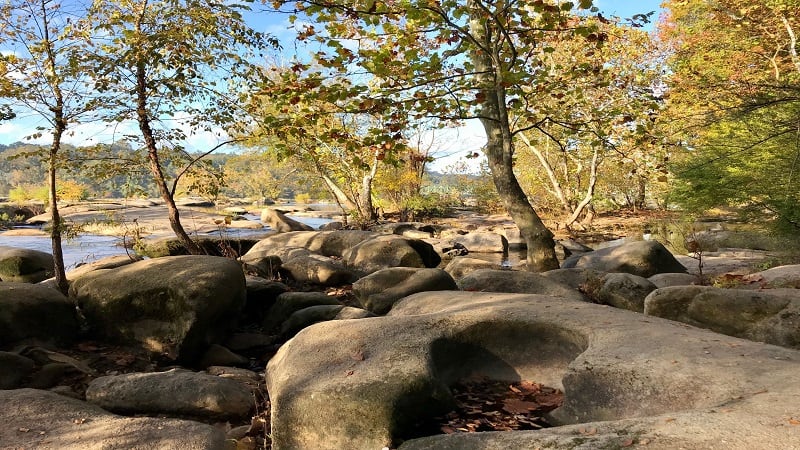 When in Richmond, a leafy urban hike along the James River by way of Texas Beach is an absolute must while in town. If only to ogle the colorful Texas Beach Murals.
At least a dozen nature- and wildlife-themed murals can be found in the stairwell once you cross over the train tracks early in this 3.2-mile out-and-back hike.
Alternatively, the 1.8-mile Belle Isle Trail in James River Park engages visitors with historical buildings, rock scrambles, a suspension bridge and a beach of river rocks.
University of Virginia (Charlottesville)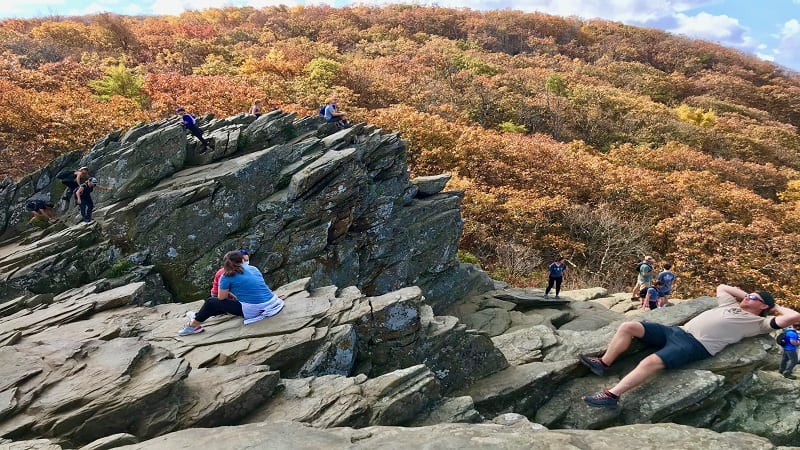 From UVA, it's an easy 30-minute drive west to the trailhead for Humpback Rocks at milepost 5.8 on the Blue Ridge Parkway. Get ready for 360-degree panoramas.
Tackle this hike as a 4.3-mile loop or a 2.0-mile out-and-back hike to the jagged summit. The ascent is not for the faint of heart, but the payoff vistas are plentiful.
Alternatively, it's a 10-minute drive to Ragged Mountain Natural Area. Enjoy an easy-going stroll around the 170-acre reservoir on the Lake Front Trail.
Virginia Tech (Blacksburg)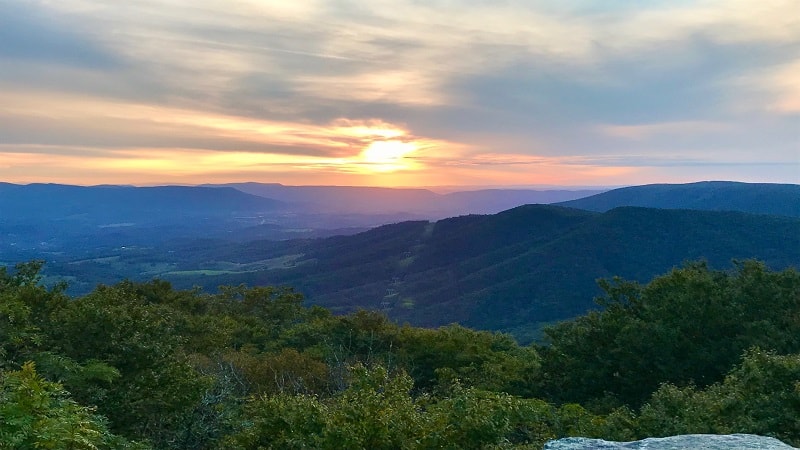 For a sunset hike, make the 25-minute drive from Virginia Tech to Mountain Lake Lodge in Pembroke. Here, the short 1.0-mile out-and-back hike to Bald Knob awaits.
Dirty Dancing fans, the hike begins just behind Kellerman's. Er, Mountain Lake Lodge. Multiple rocky outcrops atop Bald Knob allow everyone to savor west-facing views.
Another good pick is the 4.0-mile out-and-back hike to enjoy 66-foot-tall Cascades Falls. This is also 25 minutes from Virginia Tech and wows with a dreamy swimming hole.
Washington & Lee University / Virginia Military Institute (Lexington)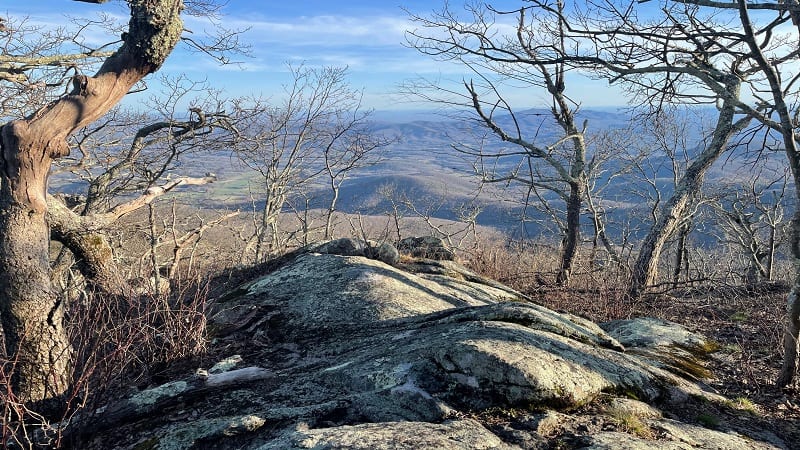 While in Lexington, you won't want to miss a hike to Mount Pleasant in nearby Amherst County. The trailhead is 40 minutes east of Lexington, but oh the views. Spectacular.
This rugged hiking loop in the George Washington National Forest clocks in at 6.5 miles and wows with two overlooks: Mount Pleasant East and Mount Pleasant West.
Alternatively, a short 20-minute drive south leads to Natural Bridge State Park. The 1.6-mile hike on the Cedar Creek Trail leads under the natural limestone arch.
William & Mary (Williamsburg)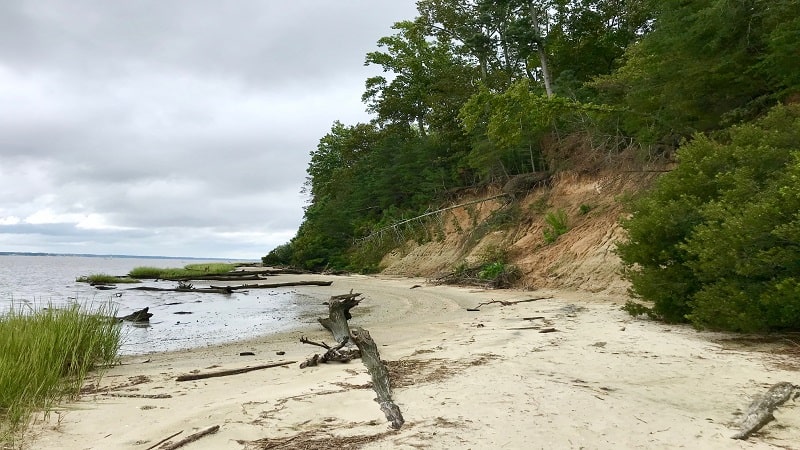 York River State Park is a short 20-minute drive from William & Mary. The 2.3-mile loop hike on the Woodstock Pond Trail and Mattaponi Trail is a clear winner.
This hike guides visitors alongside Woodstock Pond, then across a wooden boardwalk to Fossil Beach. Keep your eyes open for sharks' teeth and fossilized mollusk shells.
Alternatively, Waller Mill Park is only 10 minutes away from campus. A hike on the 2.7-mile Lookout Tower Trail allows for scenic views across the Waller Mill Reservoir.