Government Island: Take a Hike at "America's Historic Stone Quarry" in Stafford County
If you don't mind the buzzing and crackling of power lines up above, the Government Island hike in Stafford County, Virginia may be for you. I'm (mostly) kidding.
Government Island was once owned by Westinghouse. As in, Westinghouse Electric Corporation. In fact, it's directly across Coal Landing Road from a power plant.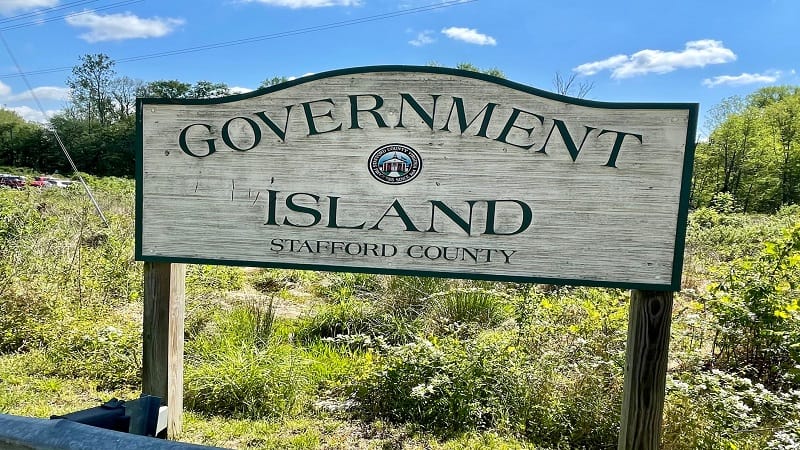 I imagine there must be some sort of connection. Yet, after you take the first few steps, you won't even hear, much less notice, the power lines and wires.
The forested hike around the 17-acre Government Island on a scenic heritage trail is shaded, easy-going and rich with history. In fact, the island was once a quarry.
| Trail Stats | |
| --- | --- |
| Length | 1.7 miles |
| Difficulty | Easy |
| Trail Type | Lollipop |
| Elevation Gain | 52 feet |
| Duration | 1 hour |
| Terrain | A mix of paved, dirt and boardwalk trails |
| Dog-Friendly | Yes |
| Fee | Free |
| Driving Directions | Click Here |
Arriving at the Trailhead
As you enter Government Island Park, you are dropped into a large circular gravel parking area. There are no marked spaces. Simply park where you can.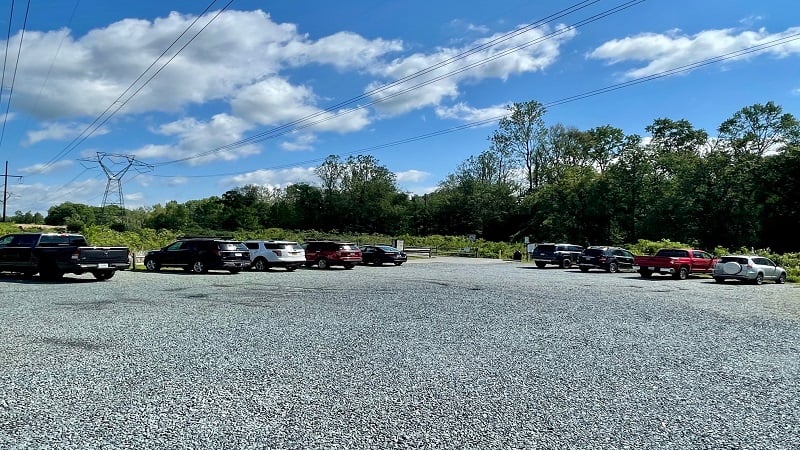 A large kiosk at the entrance orients visitors to Government Island, an early American quarry that was originally named Brent's Island or Wiggington's Island.
In 1791, the federal government purchased the island to quarry freestone (Aquia Stone) for use in the original construction of the White House and the U.S. Capitol Building.
That noted, it's no surprise to learn that Government Island is "America's Historic Stone Quarry." It's also on the National Register of Historic Places.
The First Steps
From the kiosk, begin along a paved path on the right that leads east toward Government Island. For the first .3-mile, the trail sidles up against Austin Run.
There are several spots along the way where you can dip down to Austin Run to skip stones across the water. You'll soon approach a wooden boardwalk.
The wooden boardwalk traverses a gorgeous wetland area. There are a couple of openings with benches and placards where you can sit and brush up on wildlife and history.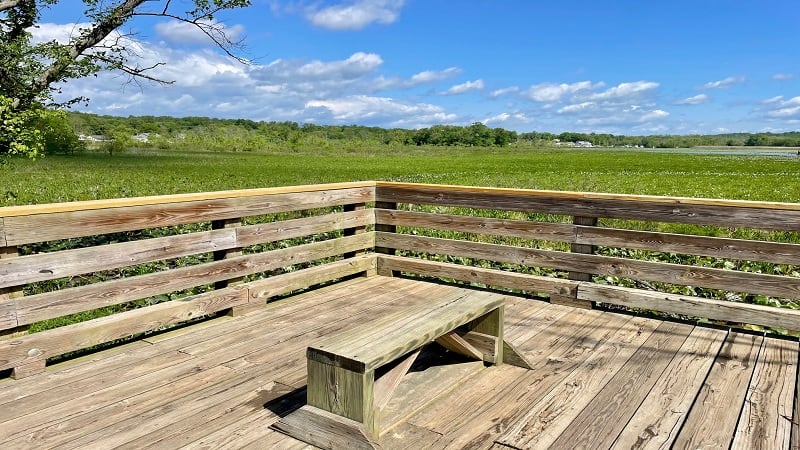 Once you cross over the wetlands, the hiking trail becomes all dirt as you enter the largely shaded forest of Government Island. From here, it's a shaded loop.
Since it's a loop, you can go either way of course, but I opted to turn left for a clockwise hike around the historic island.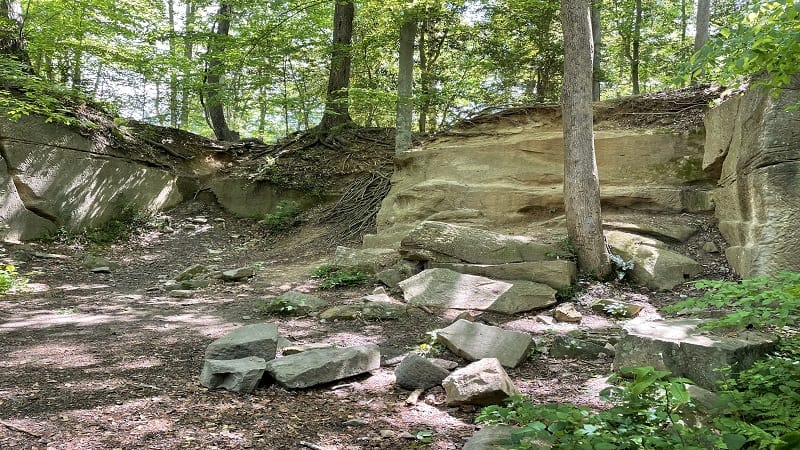 At the .5-mile mark, stop for what's left of the historic quarry. A placard illustrates how stone was quarried from the site in the late-18th and early-19th centuries.
In a few more steps, another educational placard educates visitors on George Brent, the island's first owner who purchased the island in 1694.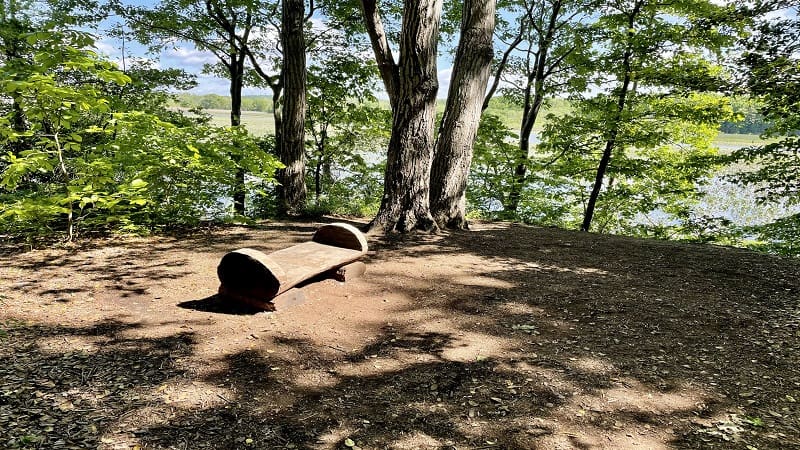 Continue on to a wooden bench (which looks to be carved into a log) at the .7-mile mark. Here you are at the highest point of the hike with views across Aquia Creek.
Then, another placard on how the stone was transported. As you can imagine, it was extremely labor-intensive. At the .9-mile mark, the trail diverges to an overlook.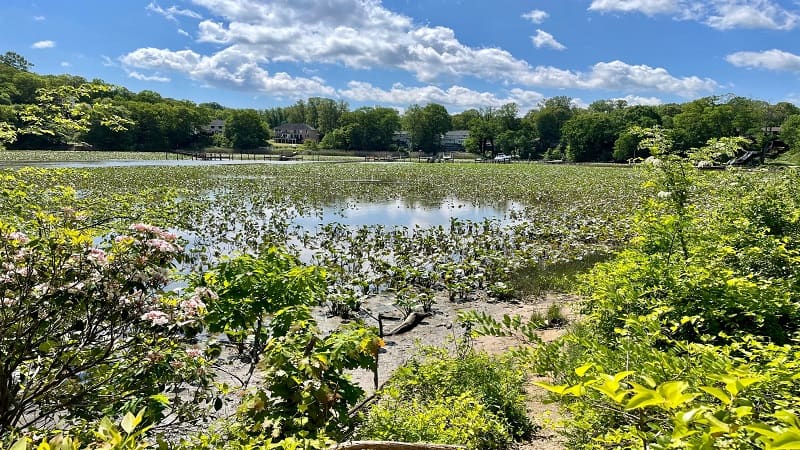 A single-family home subdivision is now on the other side of Aquia Creek from Government Island. Some homes even have wooden boat docks.
Re-trace your steps from the overlook to a placard on Native American presence in the area. A number of artifacts from the Patawomeck Indian Tribe have been recovered here.
Stay left to continue looping around the island. At the 1.2-mile mark, you will reach the wooden boardwalk. Turn left, then re-trace your steps to the parking area.
Wrap-Up Notes
From the parking area, this hike took me 40 minutes, including time spent reading a few placards and taking in the overlook views.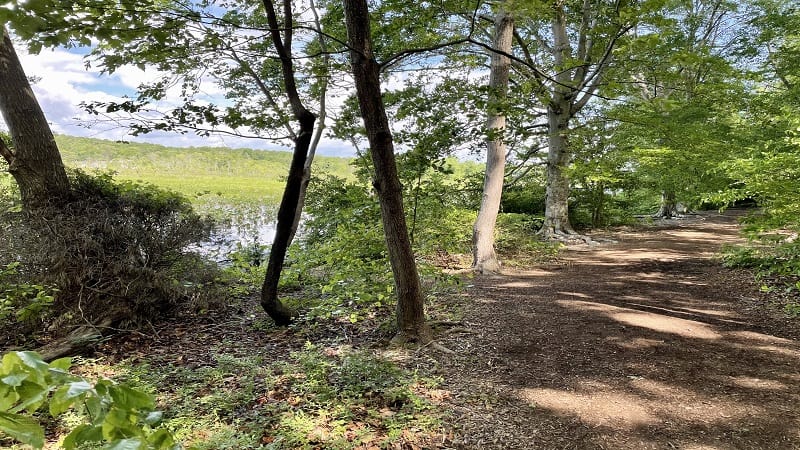 Government Island Park is less than a 15-minute drive from Crow's Nest Natural Area Preserve, which is only open Thursday-Sunday (Raven Road Access Point).
I recently hiked to Boykin's Landing at Crow's Nest Natural Area Preserve. It's an easy 3.6 miles and earns two thumbs up from me.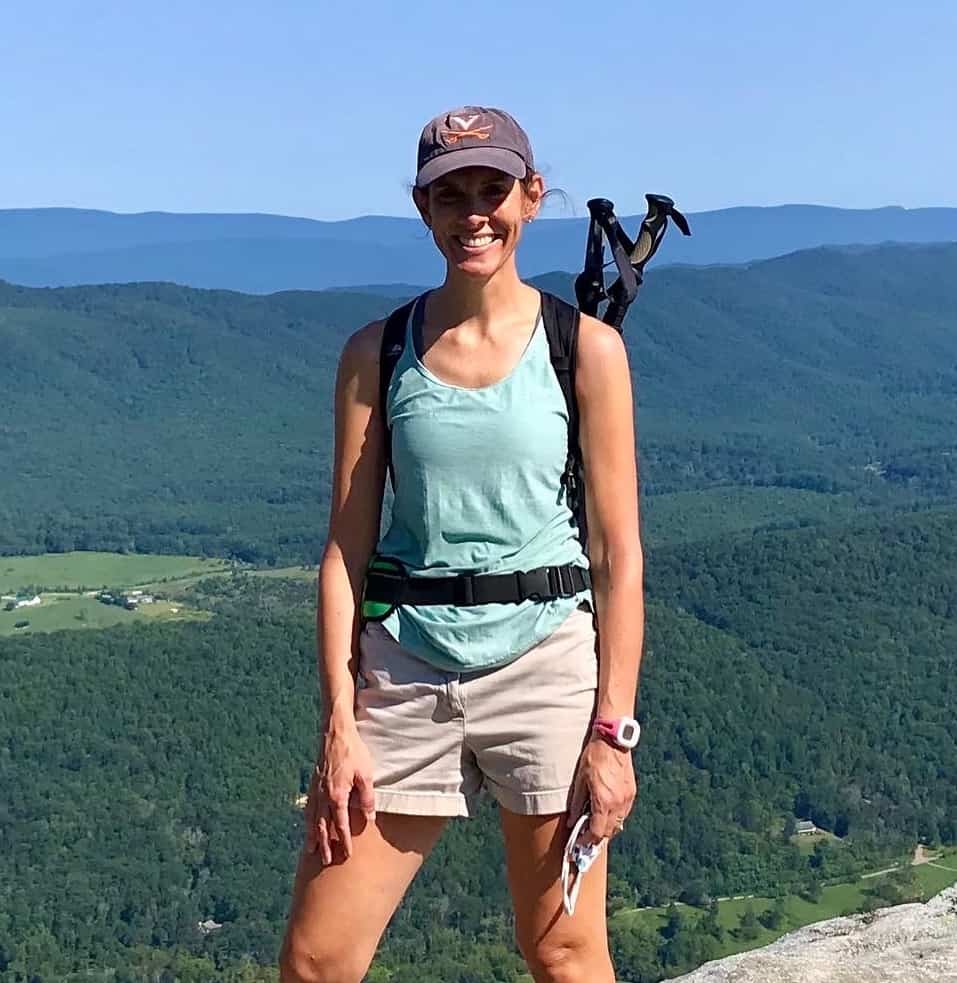 Erin Gifford is the editor of Go Hike Virginia. She has completed more than 300 hikes in Virginia. She is also the author of three hiking guidebooks from Falcon Guides. Need help finding a hike? Check out the Trail Finder feature or send Erin a message.