How to Spend the Day at Natural Bridge State Park
There may be just three hiking trails at Natural Bridge State Park in Virginia's Shenandoah Valley, but this delightful 188-acre state park absolutely deserves a spot on your go list.
For one, there's the 215-foot-tall natural limestone arch that wows from the moment it comes into view. This natural arch was once owned by Thomas Jefferson.
The Natural Bridge has held a spot on the National Register of Historic Places since 1997. The 1.6-mile out-and-back Cedar Creek Trail takes guests under this geological wonder.
While the Cedar Creek Trail is relatively flat, it's worth noting that you must walk down 137 steps to reach the start of this paved trail (and of course, walk back up 137 steps).
As you descend the stairs, take in the wooded landscape and enjoy the sounds of babbling brooks and tumbling falls that filter into Cascade Creek (a tributary of Cedar Creek).
A few steps along the Cedar Creek Trail you'll see Natural Bridge in all its glory. As you stroll under the bridge, look up and to the left to see George Washington's initials.
He carved them on the bridge in 1750. Thankfully, a white outline around the initials makes them much easier to see.
As you continue hiking, make a stop for a re-created Monacan Indian Village. This living history exhibit is open daily from April to November between 10:30 am to 4:30 pm.
Kids will enjoy exploring wigwams and trading posts, as well as craft demonstrations, such as hide tanning and basket weaving.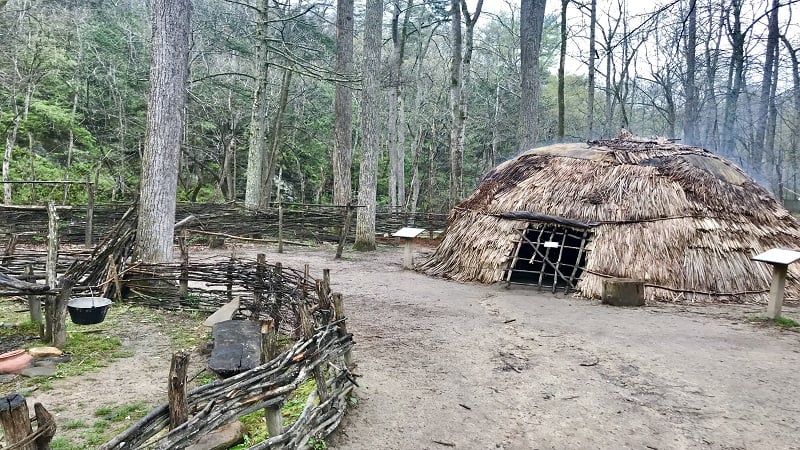 The Monacan Indian Village marks the trail's half-way point and the end of the accessible portion of the trail.
Continue on to Saltpeter Cave (where potassium nitrate was exhumed to make saltpeter for gun powder) and Lost River, a body of flowing water with no known origination point.
The Cedar Creek Trail terminates at Lace Falls, a 30-foot cascading waterfall in Virginia that's well worth the walk for the views, even on a rainy day.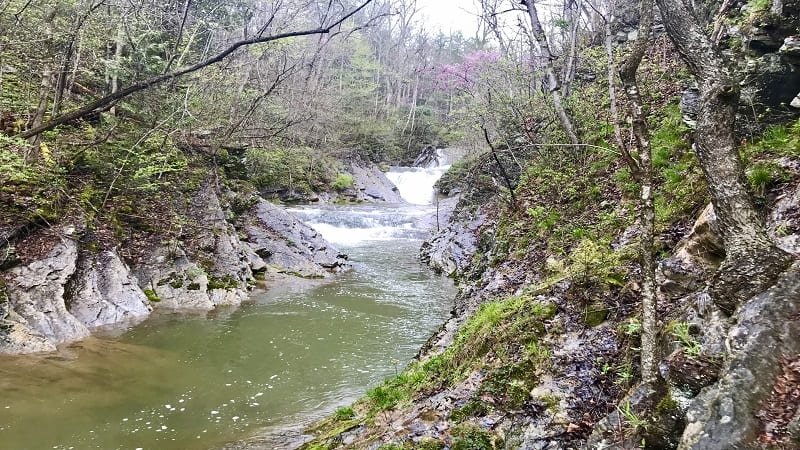 Two other trails at Natural Bridge State Park are a short drive from the Visitors Center. Both loop trails are considered moderate and have dedicated parking lots.
The Blue Ridge Trail runs 3.3 miles, while the Buck Hill Trail is a 1.8-mile trail with easy access to Natural Bridge Caverns.
There is no public campground at Natural Bridge State Park, but a couple of privately-owned campgrounds are a short drive.
The entrance fee for admission to Natural Bridge State Park is $8 per adult (ages 13 and up) and $6 per child (ages 6-12). The fee is higher than all other Virginia state parks, but oh the views.
Eager to step foot on more scenic hiking trails? Check out my favorite hikes near Lexington, Virginia.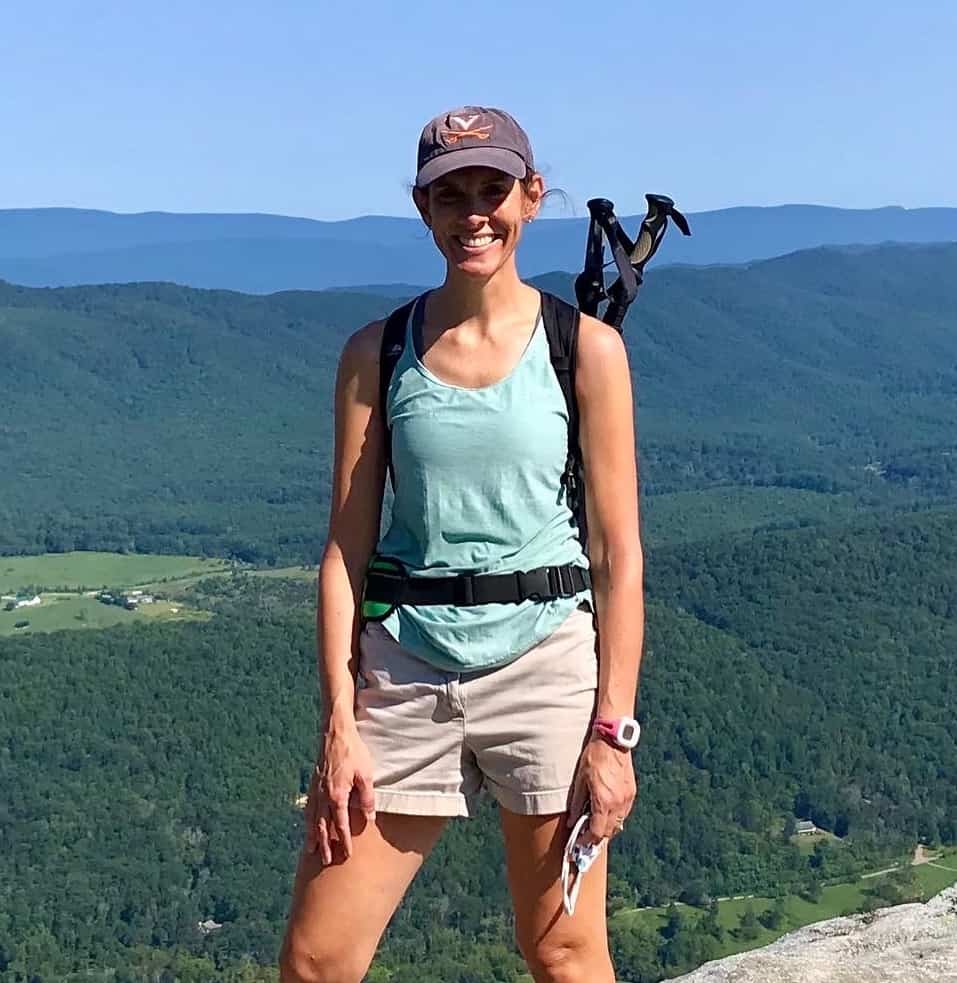 Erin Gifford is the editor of Go Hike Virginia. She has completed more than 300 hikes in Virginia. She is also the author of three hiking guidebooks from Falcon Guides. Need help finding a hike? Check out the Trail Finder feature or send Erin a message.