10 Hikes Near Front Royal in Shenandoah National Park's North District
Shenandoah National Park's North District runs from the Front Royal entrance (milepost 0.6) to the Thornton Gap entrance (milepost 31.5).
This section is not nearly as popular as the Central District, which wows with hikes like Old Rag and South River Falls, but it's got its own crowd-pleasing hikes.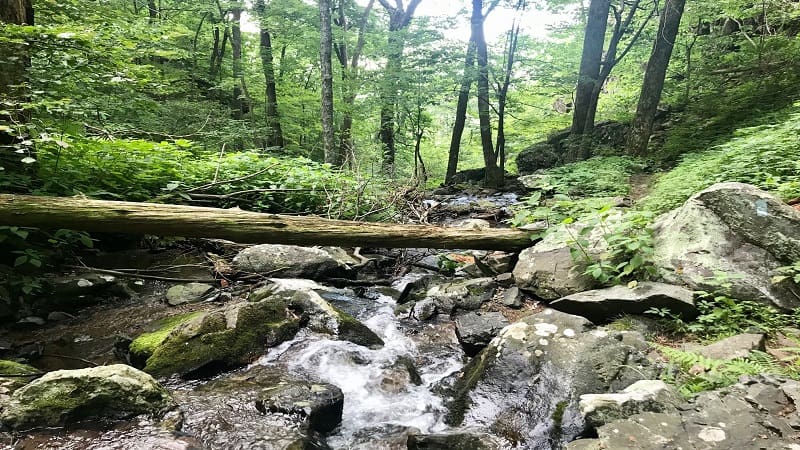 Whether you want to explore park history, take in far-reaching mountain vistas or splash in a dreamy swimming hole, you're covered in the park's North District.
Hikes Near Front Royal
Here are 10 can't-miss picks to add to your list of hikes near Front Royal to check off at this scenic and historic national park.
The 1.2-mile loop hike on the Fox Hollow Trail in Shenandoah National Park's North District begins across Skyline Drive from the Dickey Ridge Visitor Center.
Walk across land once owned by the Fox family before the park was established in 1935. The family cleared stones on either side of the trail to farm the land.
The Fox family cemetery is one of more than 100 across the park. Take a look at a few tombstones to consider what life was like in the park's hollows and ridges.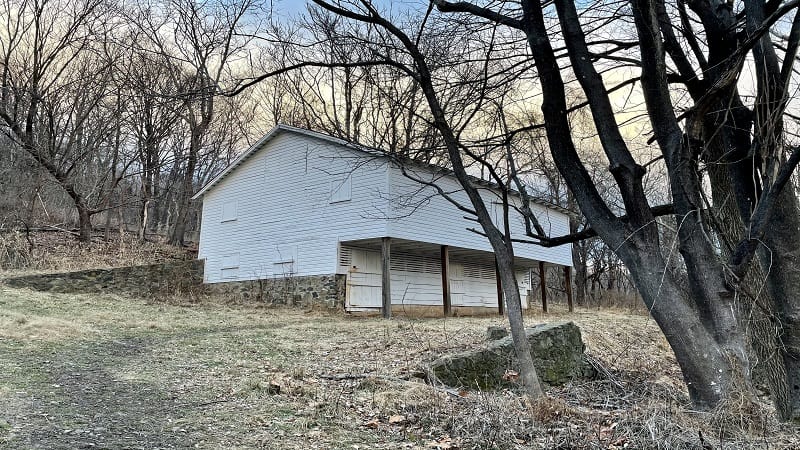 This 3.4-mile hike rewards quickly when you arrive at Snead Farm at the 1.1-mile mark. The white family barn stands to the right and is in very good shape.
Behind the barn is a root cellar, which is still in good shape. Here the family would have stored vegetables, fruits and nuts in this (mostly) underground cellar.
To the left is a stone foundation, maybe the remains of the family home. All that exists now is a stone outline and a couple of sets of stairs into the home.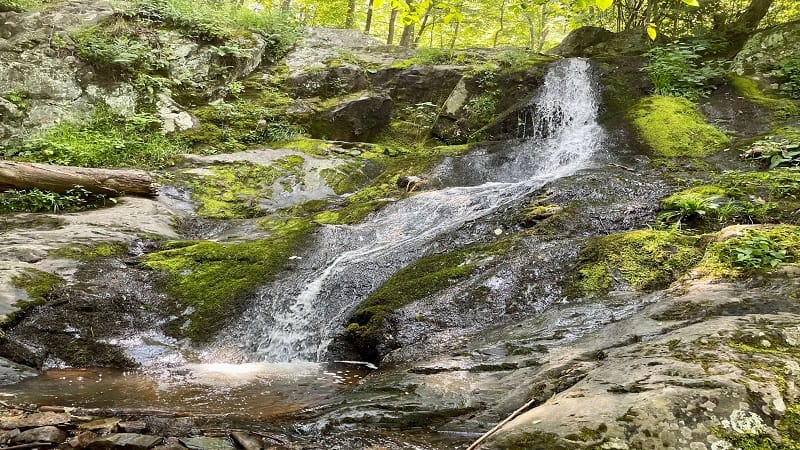 At 1.2 miles round-trip, Lands Run Falls is one of several waterfall hikes in Shenandoah National Park. It is easy and fun for the whole family.
Take the yellow-blazed Lands Run Fire Road. This wide, gravel path leads to Lands Run Falls. It's not only wide, but also quite stroller-friendly.
At the 0.6-mile mark, you will reach Lands Run. Plan to take off your shoes for a cooling splash in this small stream in the national park.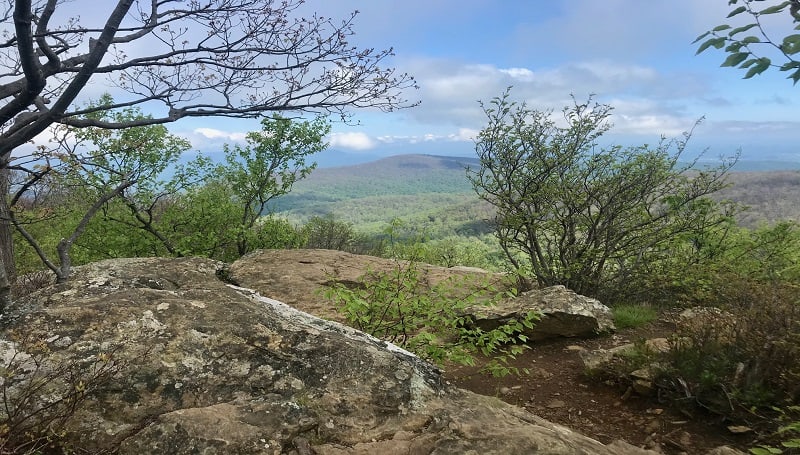 The hike to swoon-worthy Compton Peak begins just across Skyline Drive from the Compton Gap parking area at Shenandoah National Park.
From the trailhead, it's a .8-mile ascent on the Appalachian Trail to a four-way intersection. From here, turn right on a short spur trail to reach Compton Peak.
Re-trace your steps and cross over to the other side of the trail marker to reach a columnar jointing. Re-trace your steps, then descend the AT to your vehicle.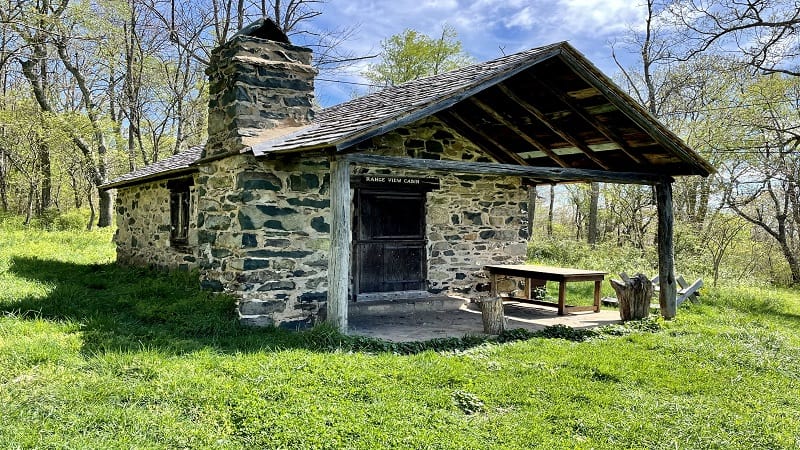 From the Piney River Trailhead, this hike leads to Range View Cabin, one of six primitive Potomac Appalachian Trail Club (PATC) cabins in the national park.
Range View Cabin was built almost entirely by PATC volunteers in 1932. For the stonework, the club hired Charlie Sisk, a local stonemason.
You can't enter the cabin, but it's very cool to explore the grounds, as well as the outside of the cabin, which features an open fireplace and a wooden table.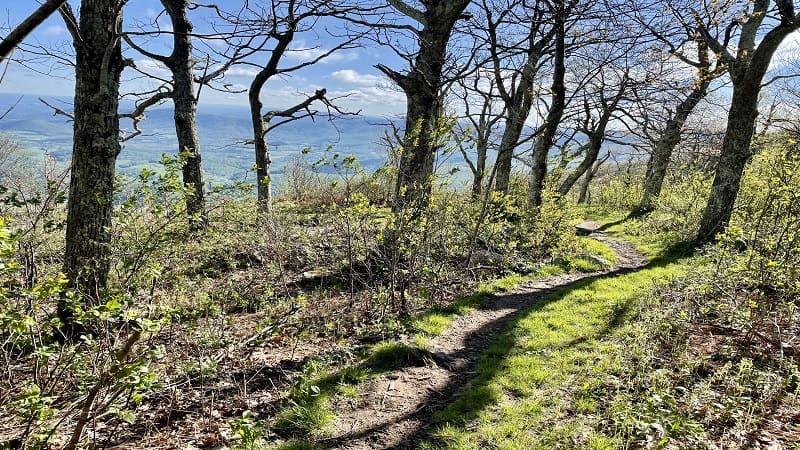 On the Sugarloaf Loop, you'll cross wooded forest, take in mountain views and skip across streams. It's less popular, so you may not see anyone on the hike.
A rocky outcrop turns up at the .6-mile mark for a quick reward that wows with wildly scenic mountain views. A short path leads to the top of the rocks.
You'll reach another rocky outcrop on the left at the 1.6-mile mark with mountain and valley views. The views are incredible, but you're just above Skyline Drive.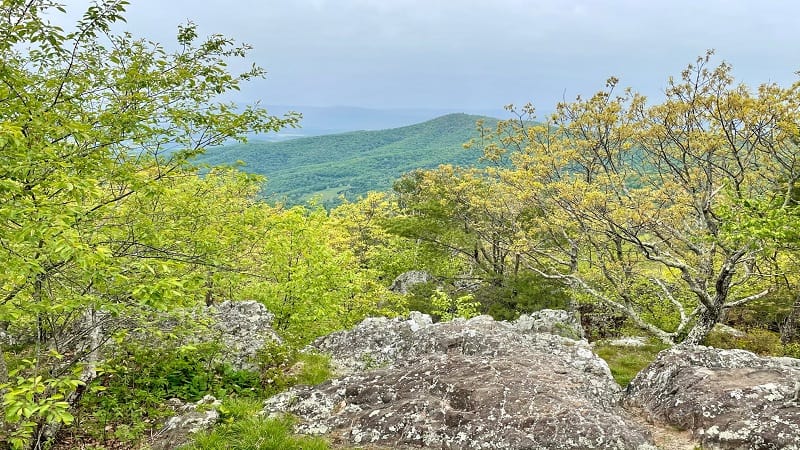 This is one of three Pass Mountain hikes at Shenandoah National Park. I have no idea why there are three, but this one guides hikers along the Appalachian Trail.
There's a moderate incline on this section of trail. A short spur trail at the .7-mile mark is beyond easy to walk by without much notice.
You do not want to walk by. This short trail leads to a rocky overlook with gorgeous mountain views. This is the highlight of this short hike.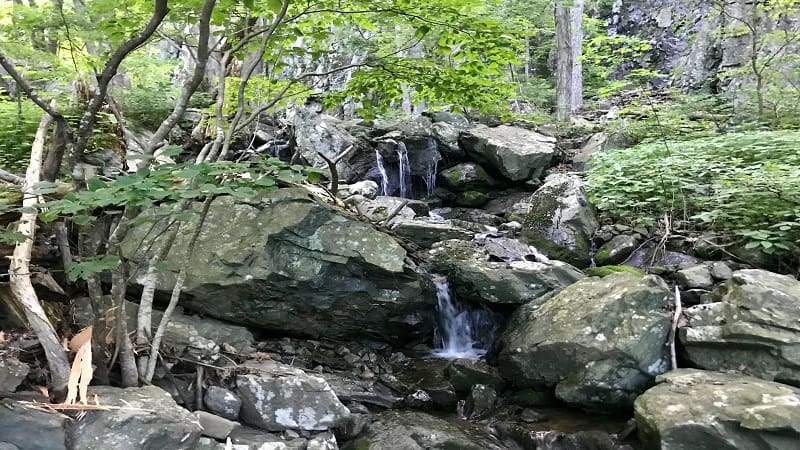 The 6.0-mile loop hike at Little Devils Stairs is located outside Shenandoah National Park, accessible only by way of a boundary trailhead.
To fully enjoy the stream crossings, rock scrambles and cascading falls, tackle this hike counter-clockwise. More than a half-dozen water crossings up the fun factor.
On the back-half of this well-shaded hike, an overlook wows with scenic views across the Shenandoah Valley, then a family cemetery.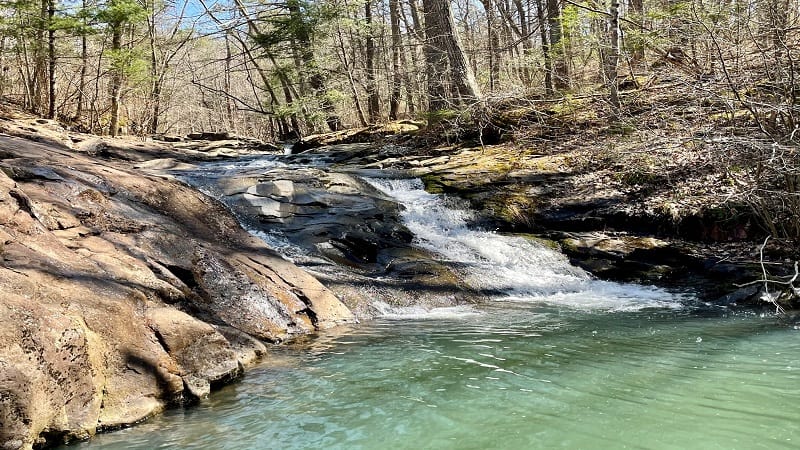 The Thompson Hollow Trail is a boundary trail that leads in from the end of Thompson Hollow Road in Bentonville. A gravel road leads into the park.
At the 1.0-mile mark, this trail ends as it dead-ends into the Beecher-Overall Run Trail. Turn right at this junction. Then, within .1-mile, an oasis.
In .1-mile, turn left and you will reach large rocks to sit down on and some gorgeous cascades and small waterfalls. As a bonus, a dreamy swimming hole.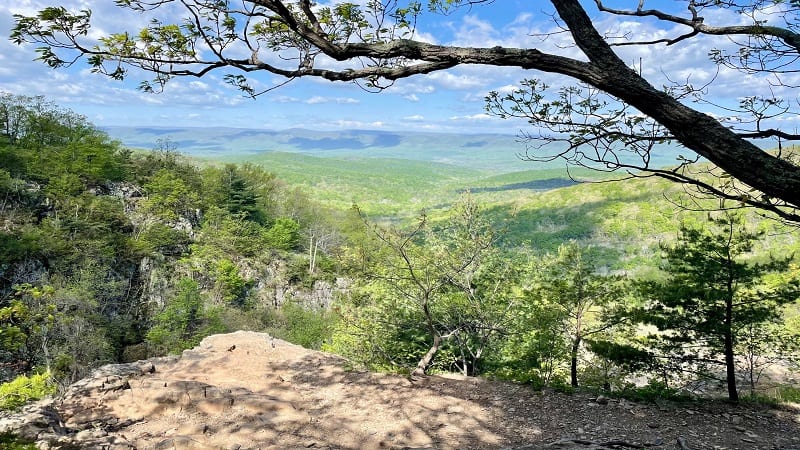 This 8.8-mile hike also begins on the Thompson Hollow Trail. At the 1.0-mile mark, turn right onto the Beecher-Overall Run Trail, but don't miss the swimming hole.
Continue on and you'll catch your first glimpse of 93-foot-tall Overall Run Falls from a rocky overlook at the 5.7-mile mark.
In a few more steps, you'll reach the first of three wide-open overlooks with big mountain views. You can also see Overall Run Falls from the first overlook.
For trails outside the park, consider two Appalachian Trail hikes to shelters, including Manassas Gap Shelter and Jim & Molly Denton Shelter.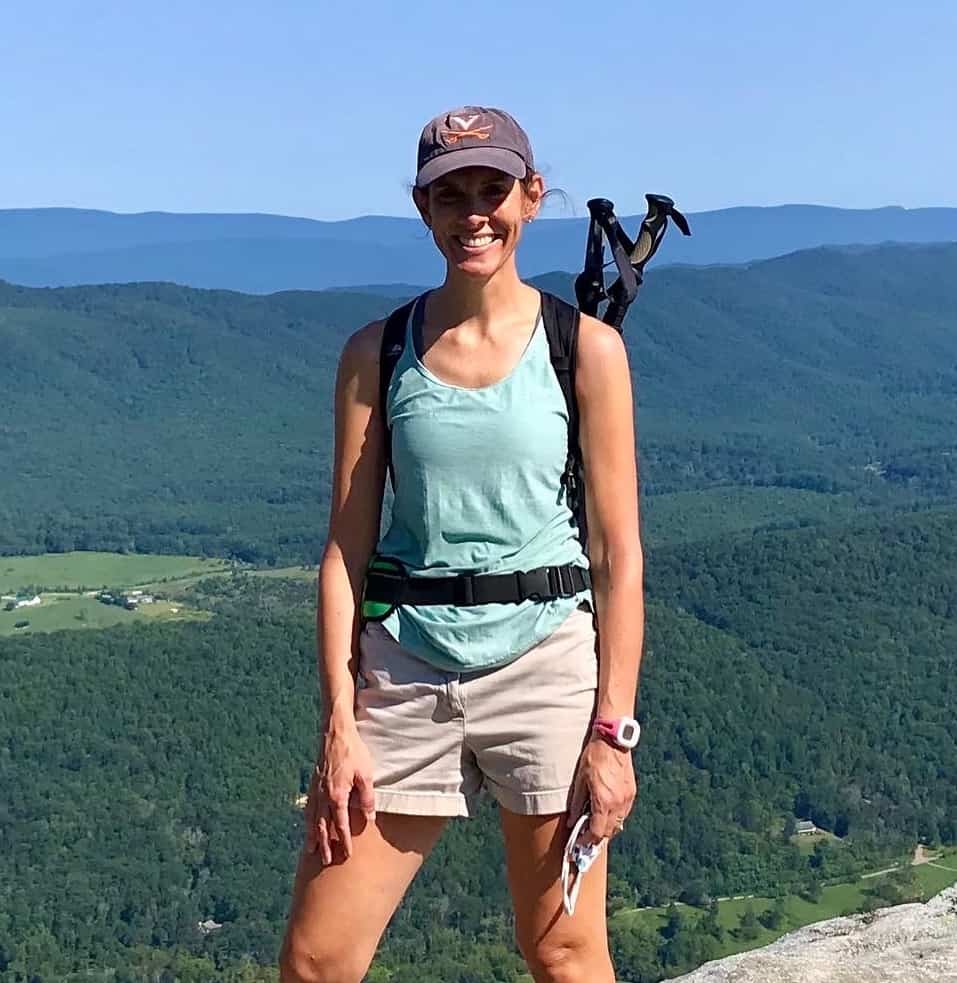 Erin Gifford is the editor of Go Hike Virginia. She has completed more than 300 hikes in Virginia. She is also the author of three hiking guidebooks from Falcon Guides. Need help finding a hike? Check out the Trail Finder feature or send Erin a message.