Compton Peak: Hike to Scenic Views & Geological Wonders at Shenandoah National Park
The Compton Peak hike wows with spectacular mountain and valley views, but of course, so do many hikes at Shenandoah National Park.
Compton Peak affords rewarding views, but this 2.4-mile out-and-back hike is a gem because it also allows hikers to study unmatched geological wonders.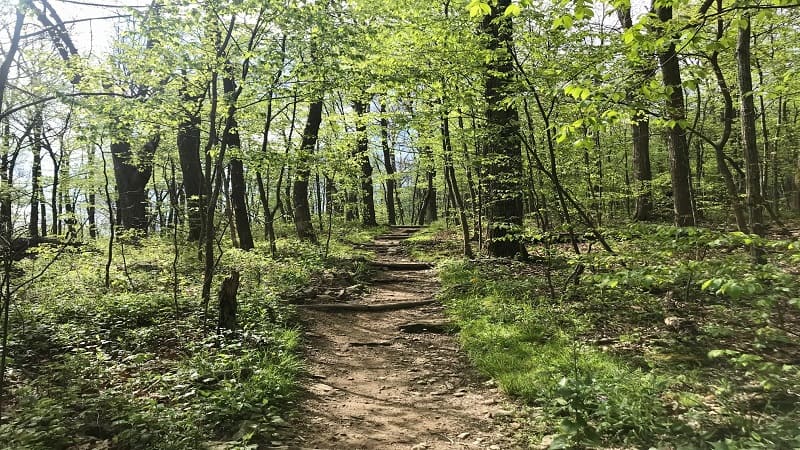 Snake along Skyline Drive from the park's Front Royal Entrance until you reach the Compton Gap parking area at milepost 10.4.
There are lots of spectacularly scenic pull-outs along the way to take in the views. One of my favorites is Gooney Run Overlook at milepost 6.8.
| Trail Stats | |
| --- | --- |
| Length | 2.4 miles |
| Difficulty | Moderate |
| Trail Type | Out-and-Back |
| Elevation Gain | 679 feet |
| Duration | 1.5-2 hours |
| Terrain | Mostly rocky |
| Dog-Friendly | Yes |
| Fee | $30 per vehicle (good for seven days) |
| Driving Directions | Click Here |
Appalachian Trail
The white-blazed Appalachian Trail picks up across Skyline Drive from the parking area. There are 14 parking spaces, so arrive early so you can nab a space.
You may be able to park alongside Skyline Drive too, but I always prefer an actual pull-in space in the Compton Gap parking area.
The rocky trail begins with a healthy ascent to a four-way intersection at the .8-mile mark. Here you can start left or right (east or west).
Before the hike is complete, you will see where both short spur trails lead. If you proceed past the trail marker, you will continue along the Appalachian Trail.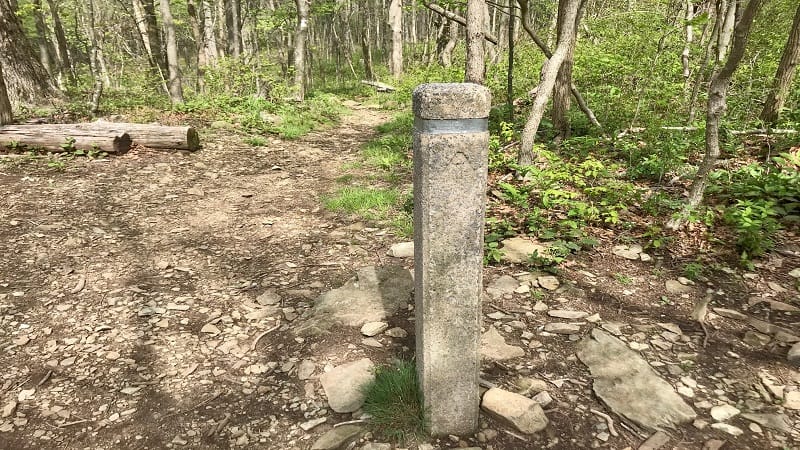 The east and west-facing spur trails each clock in at .2 miles one-way. Both trails on this Compton Peak hike are delightful in their own way.
Compton Peak
The westbound trail is rocky and largely downhill, ultimately leading to Compton Peak. The northwest-facing mountain views are never-ending from the overlook.
This is a fantastic spot to settle in to re-hydrate and re-fuel. Once you've taken in every ounce of the views, retrace your steps.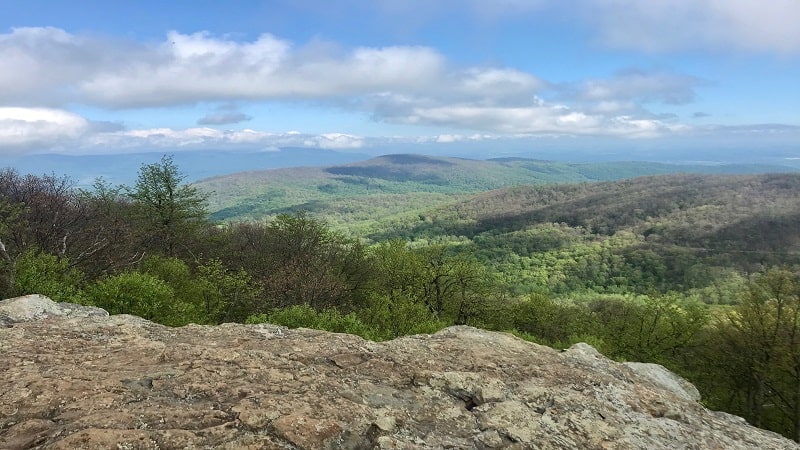 At the four-way trail marker, continue past the marker for .2 miles on the Compton Peak eastbound spur trail.
This section of the hike can be difficult because it is quite steep with a steady stream running along the rocky trail. However, the payoff is just a few steps away.
Columnar Jointing
As you descend, you will reach a geological feature called a columnar jointing. I had never heard of such a natural wonder.
However, I was quickly awed to see such an other-worldly rock that had formed in such hexagonal patterns. You may wonder how this is possible in nature.
Several logs at the base make great seats to stare up at the geological geometry of this Compton Peak rock formation.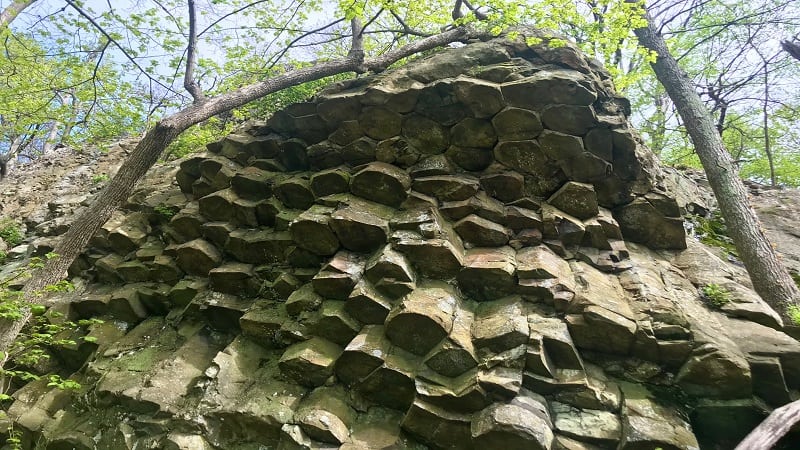 From here, retrace your steps to the trail marker, then turn right to hike back down the hill to the Compton Peak parking area along this well-shaded trail.
Hike Options
For a longer hike, park your car at the Jenkins Gap parking area at milepost 12.8 for a 3.3-mile out-and-back hike to Compton Peak from Jenkins Gap.
You will approach the four-way intersection (east, west spur trails) from the south, enjoying the same views, and return the same way via the Appalachian Trail.
For a short waterfall hike, try Lands Run Falls. This easy 1.3-mile loop trail begins and ends at the Lands Run parking area at milepost 9.2.
Wrap-Up Notes
From Compton Gap, it took me 25 minutes to reach Compton Peak (one mile). The entire hike took me one hour to go the 2.3 miles along this trail.
I saw a few people hiking, including two thru-hikers, but the route was not especially crowded.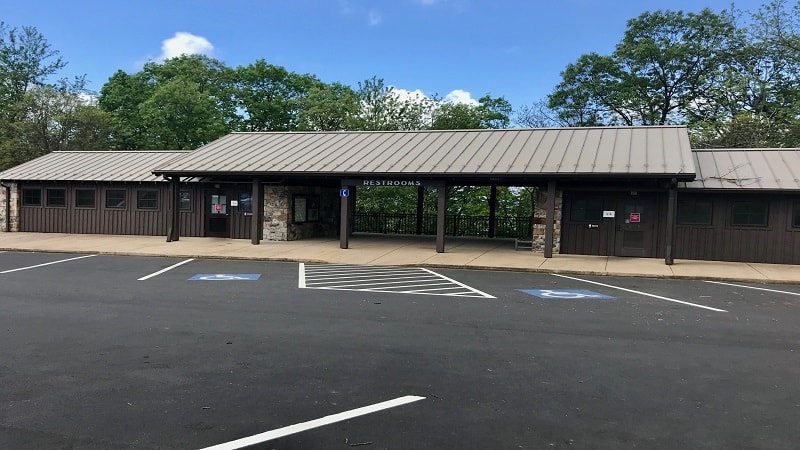 Before or after this hike, stop in the Dickey Ridge Visitors Center at milepost 4.6. Here you'll find restrooms, a short park orientation film, exhibits and a bookstore.
Pick up a Junior Ranger Activity Booklet for kids ages 7-12. They can complete activities, then be sworn in as a Junior Ranger and earn a badge.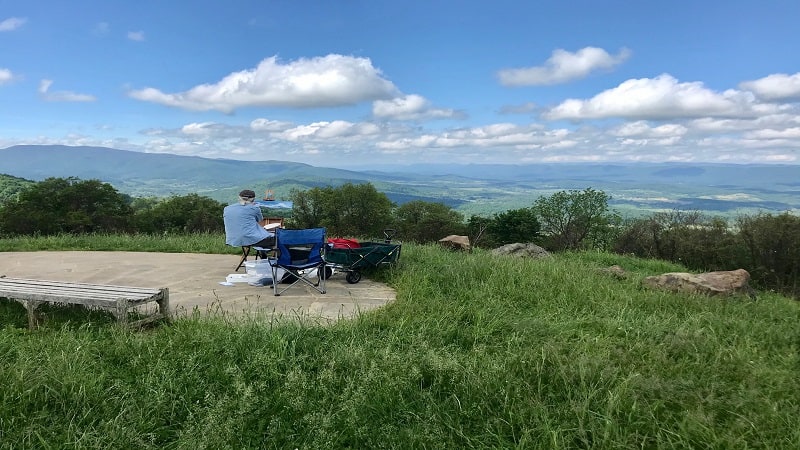 At the Dickey Ridge Visitors Center, there is also an overlook for sweeping views and a small picnic area. From here, it's a 20-minute drive to Front Royal.
You'll find plenty of restaurants to stop for a bite, like Mom's Country Kitchen. There is nearly every available fast food restaurant in Front Royal, too.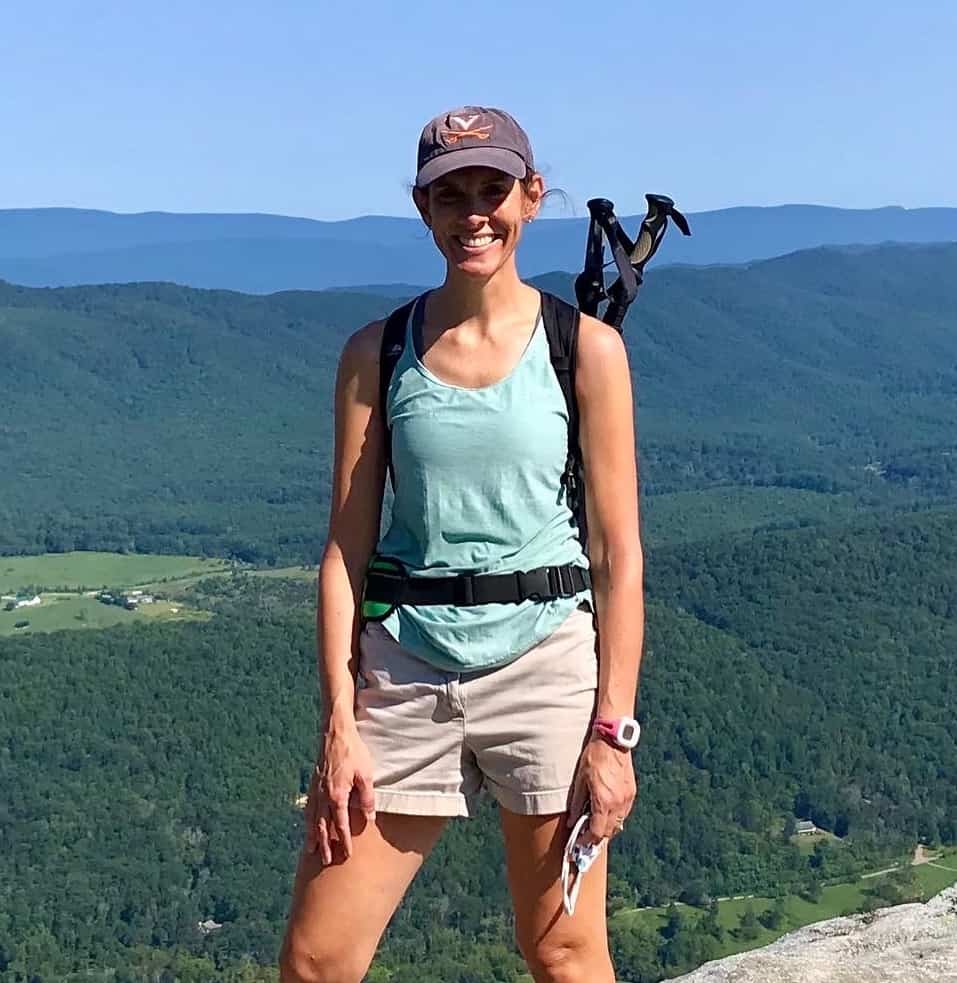 Erin Gifford is the editor of Go Hike Virginia. She has completed more than 300 hikes in Virginia. She is also the author of three hiking guidebooks from Falcon Guides. Need help finding a hike? Check out the Trail Finder feature or send Erin a message.