Hike Along Mill Prong to President Hoover's Rapidan Camp
I'd been eager to explore Rapidan Camp at Shenandoah National Park for some time. It was once the riverside retreat of our 31st U.S. President, Herbert Hoover. So cool.
President Hoover frequented Rapidan Camp (also known as Camp Hoover) during the Great Depression, from 1929 to 1932. He loved to go fishing on the Rapidan River.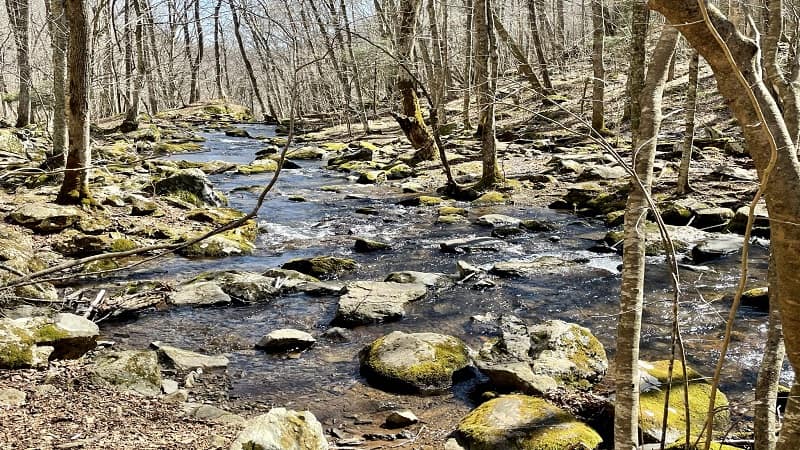 Rapidan Camp hosted celebrities, foreign dignitaries and world leaders, including Charles Lindbergh, Thomas Edison and British Prime Minister Ramsay MacDonald.
At the end of his term, Hoover donated the 164-acre retreat to the National Park Service for incorporation into the soon-to-be-established Shenandoah National Park.
In 1988, Camp Hoover was designated a National Historic Landmark.
| Trail Stats | |
| --- | --- |
| Length | 4.2 miles |
| Difficulty | Moderate |
| Trail Type | Out-and-Back |
| Elevation Gain | 778 feet |
| Duration | 2.5-3 hours |
| Terrain | Mostly rock & dirt trails |
| Dog-Friendly | Yes |
| Fee | $30 per vehicle (good for seven days) |
| Driving Directions | Click Here |
Arriving at the Trailhead
Motor along Skyline Drive until you reach the Milam Gap parking area at milepost 52.8. The trailhead is located across Skyline Drive from this sizeable parking area.
There is a trail kiosk at the south end of the parking area with a black-and-white photo of President Hoover fly-fishing – wearing a jacket and tie, no less.
From here, you can also hike north along the Appalachian Trail to Tanners Ridge. Interestingly, Milam Gap was named for the Milam Apple, which got its start here.
The First Steps
Cross over Skyline Drive and your first steps will be on the south-bound Appalachian Trail. In .05-mile, turn left onto the blue-blazed Mill Prong Trail to Rapidan Camp.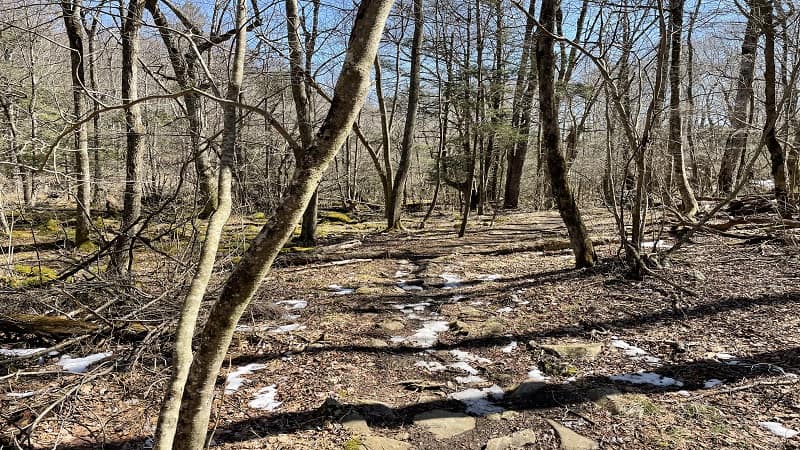 The hike begins simply enough, along a forested trail, which I imagine will be quite leafy in a few months. At the .6-mile mark, large stones guide you across Mill Prong.
Continue on, generally alongside flowing Mill Prong. At the 1.1-mile mark, you will cross back over Mill Prong, again on stepping stones.
In a few more steps, the trail splits at a concrete trail marker. Stay right for the yellow-blazed Mill Prong Horse Trail that runs east alongside Mill Prong.
Enjoy the now-cascading Mill Prong as you descend the trail en route to Rapidan Camp. At the 1.6-mile mark, you will reach Big Rock Falls, a delightful, small waterfall.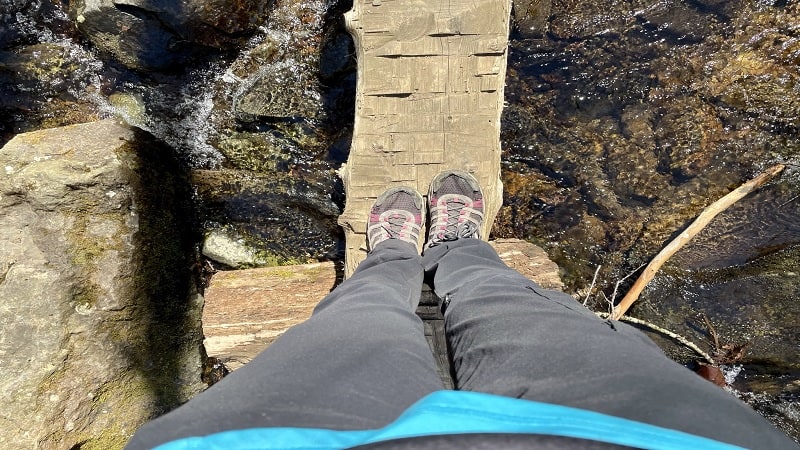 You'll then cross over Mill Prong one more time, this time on a flattened log that reaches both sides of Mill Prong. Kids (and adults) will love this water crossing.
Mill Prong is now on your left and the trail sidles right up next to the flowing waters at a few points. At the 2.3-mile mark, you have essentially arrived at Rapidan Camp.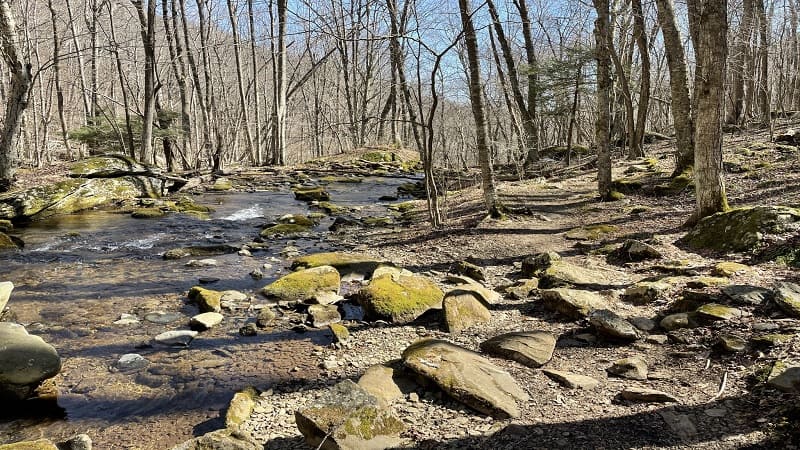 From here, cross over Camp Hoover Road and begin your exploration of the partially restored summer retreat. There are three original structures across gravel trails.
The three restored buildings include Creel Cabin, Brown House (President Hoover and First Lady Lou Henry Hoover's Cabin) and Prime Minister's Cabin.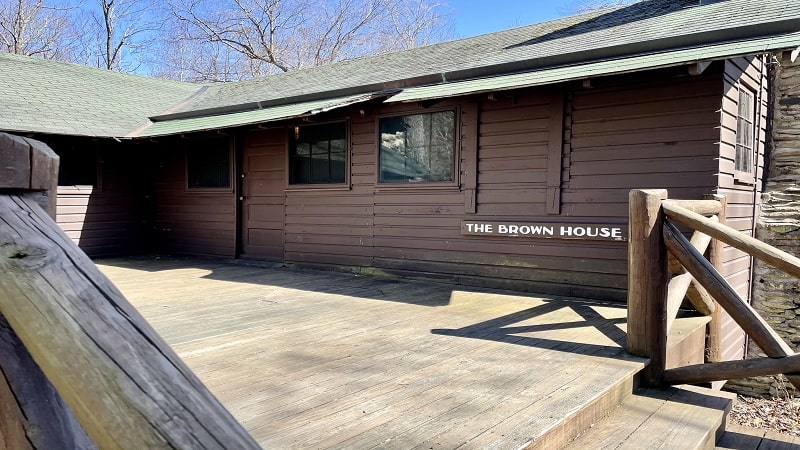 Creel Cabin (aka The Creel) was used by President Hoover's personal physician and aide. Today, this cabin houses camp volunteers during the summer months.
Placards across the property allow you to imagine what else was at historic Rapidan Camp, including a Mess Hall, Town Hall and guest cabins, like The Owl and Ishbel.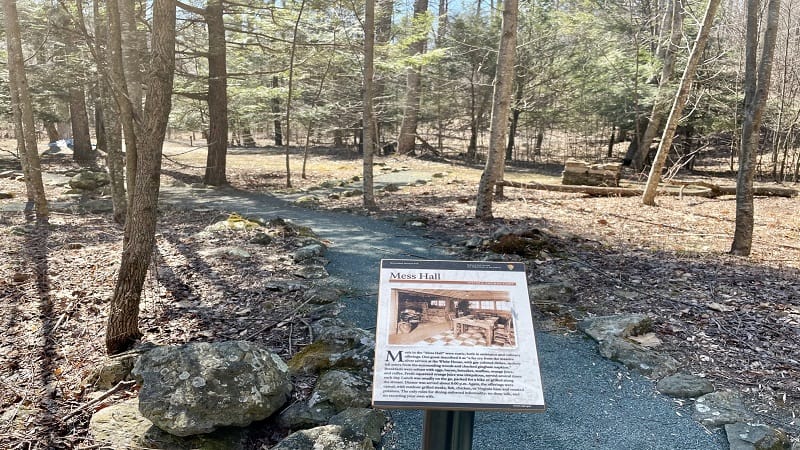 Read up on recreational pursuits, like pitching horseshoes, horseback riding, hiking and arranging flowers. Of course, there was no wi-fi back then (or iPhones).
There is an outdoor deck at Brown House, along with benches to take a seat by the Rapidan River. Seasonally, rangers offer tours of Brown House and Prime Minister's Cabin.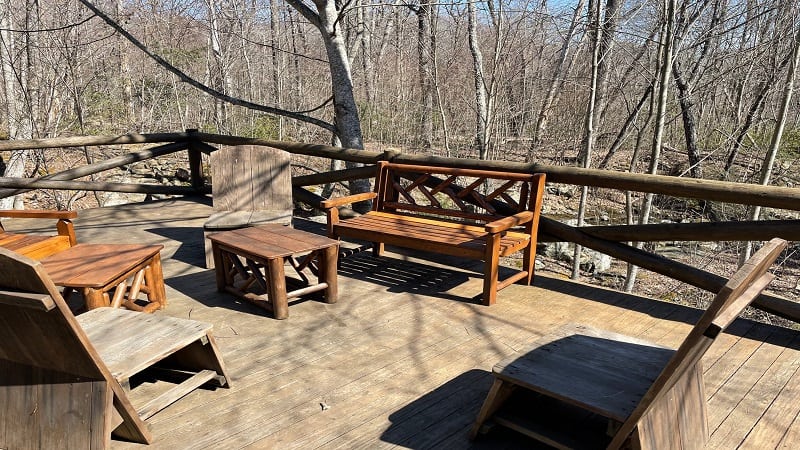 At least, rangers did offer guided tours. Pre-COVID, of course. It's still up in the air whether guided tours will return this summer. Make a reservation at Recreation.gov.
Once you're finished exploring Rapidan Camp, simply re-trace your steps to the parking area. Your hike is complete.
Wrap-Up Notes
This out-and-back was nearly 4.3 miles and took me just over two hours to complete, including time spent eating lunch on the deck of Brown House. Ah, relaxing.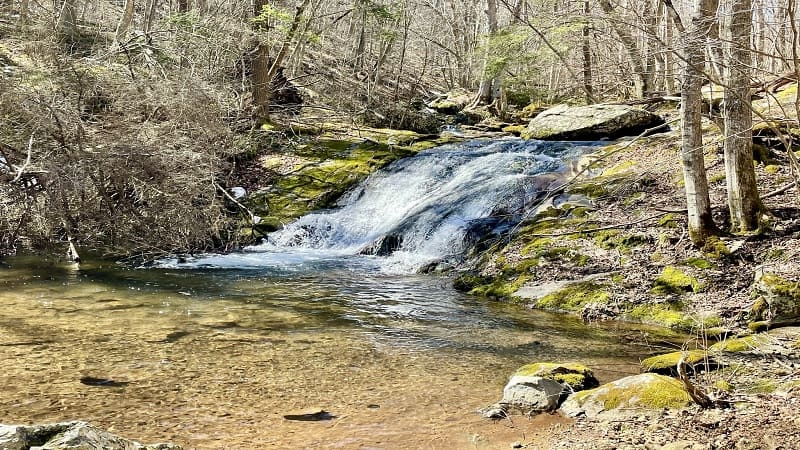 There are several ways to increase the steps on this hike by connecting extra trails. An 11-mile loop begins and ends at Big Meadows on Skyline Drive.
This route takes Rapidan Road to Rapidan Camp, then hooks up with the Laurel Prong Horse Trail, Cat Knob Trail and Appalachian Trail to form a massive loop.
Alternatively, a 7-mile loop takes the Mill Prong Trail to Rapidan Camp, then loops back to the parking area by way of the Laurel Prong Trail and Appalachian Trail.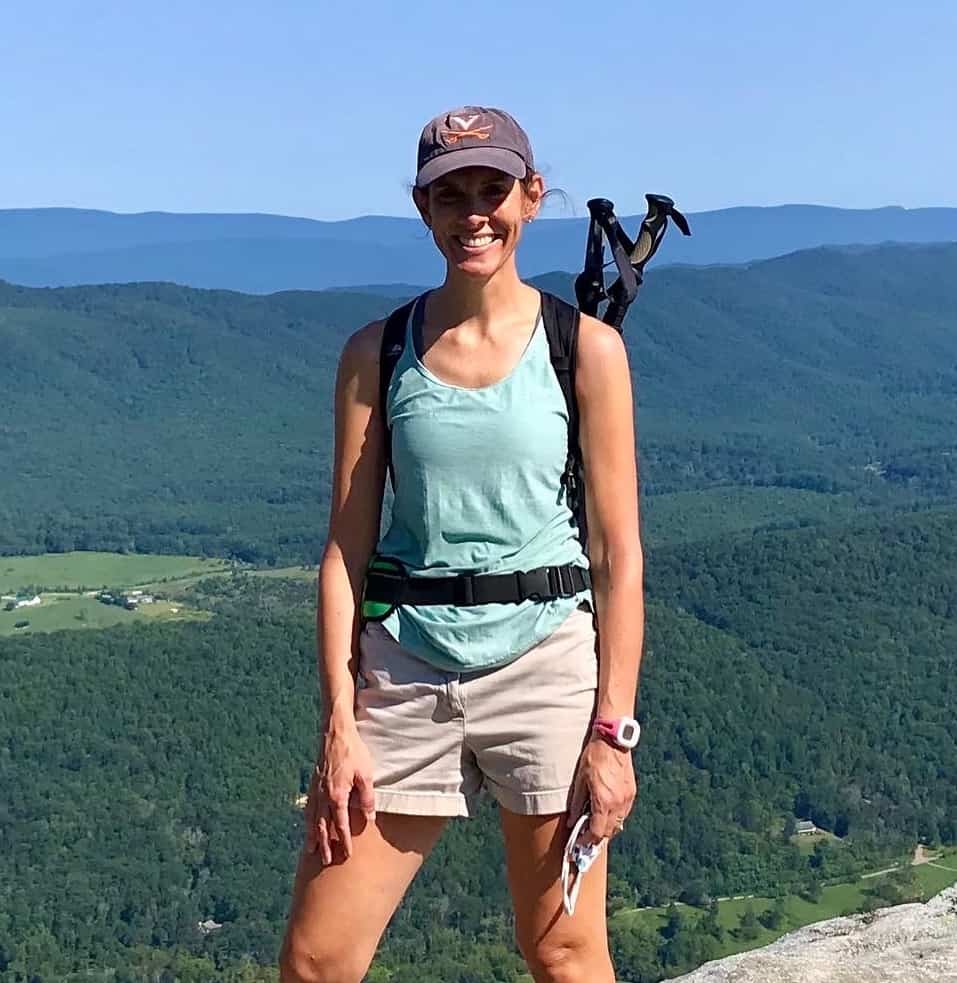 Erin Gifford is the editor of Go Hike Virginia. She has completed more than 300 hikes in Virginia. She is also the author of three hiking guidebooks from Falcon Guides. Need help finding a hike? Check out the Trail Finder feature or send Erin a message.