Hike the Thompson Hollow Trail to Cascading Overall Run
So, I goofed on a hike last weekend. The forest road leading to the hiking trail near Luray was temporarily closed. That was definitely not cool.
I wasn't ready to go home yet, so I spent the next 20 minutes – in the parking lot for Cooter's Place, mind you – desperately searching AllTrails for an alternate hike.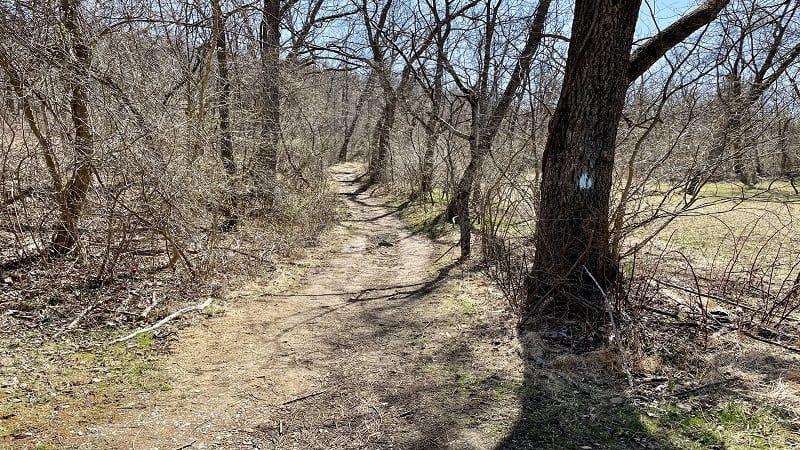 I ended up on the Thompson Hollow Trail, a boundary trail that leads in to Shenandoah National Park. My goal was Overall Run Falls, but that also was not to be.
Geesh, one fail after another. But, this hike did end well, though I was not entirely sure it would at one point. Worse, I was quickly running out of time.
| Trail Stats | |
| --- | --- |
| Length | 2.2 miles |
| Difficulty | Easy |
| Trail Type | Out-and-Back |
| Elevation Gain | 430 feet |
| Duration | 60-90 minutes |
| Terrain | Mostly gravel, dirt and rock trails |
| Dog-Friendly | Yes |
| Fee | Free |
| Driving Directions | Click Here |
Arriving at the Trailhead
Since this is a boundary trail, there is no parking lot on Skyline Drive for this hike. Instead, you will park near the end of Thompson Hollow Road in Bentonville.
You'll see a small lot, for maybe five cars, as well as plenty of room to park parallel on either side of this two-lane road.
The trailhead is essentially an "End State Maintenance" sign at the point just past the parking area where can you no longer proceed. At least, not in a motor vehicle.
The First Steps
Your hike begins on a gravel road. This is still Thompson Hollow Road (State Route 630), but now it's really only accessible to a handful of residents on this private road.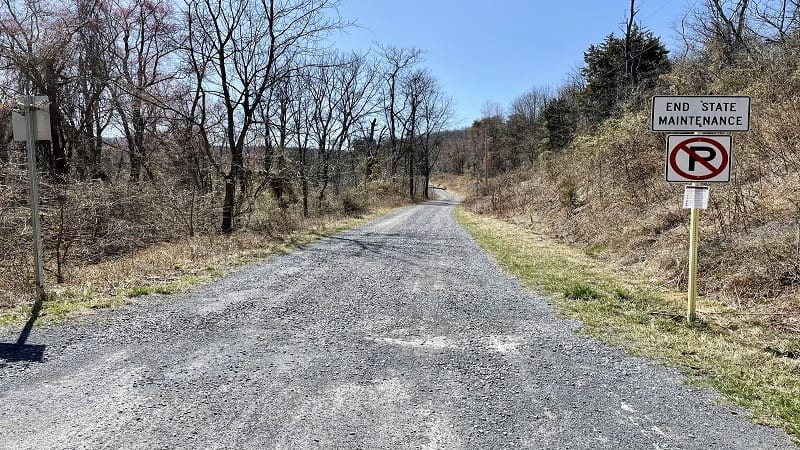 At the .2-mile mark, you'll reach a chain across the road to keep out cars. Now it's really only for private residents. A blue blaze says it's for hikers, too.
In a few more steps, the trail becomes an actual trail (you know, dirt, rocks, roots) as it veers right into the woods. You are now entering Shenandoah National Park.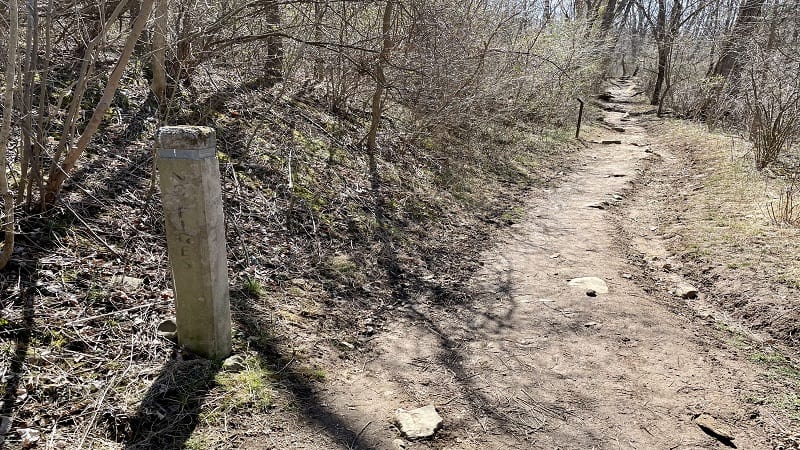 You'll reach a concrete trail marker at the .3-mile mark. Follow the arrow for the Overall Run Trail. Proceed along the forested trail, which mildly ascends through the woods.
At the .6-mile mark, you will encounter some wooden steps, then you'll reach another concrete trail marker at the .8-mile mark for the Tuscarora Trail.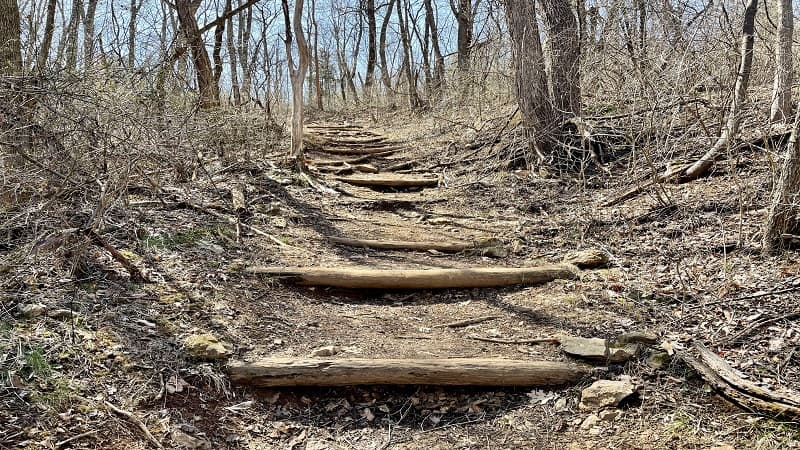 Bypass this marker to stay on the Thompson Hollow Trail. At the 1.0-mile mark, this trail ends as it dead-ends into the Overall Run Trail. Then, nothing.
This is where the trail ends on AllTrails. There is no water, no cascades and certainly no 93-foot-tall waterfall. Worse, I now have no bars and no cell service (thanks, AT&T).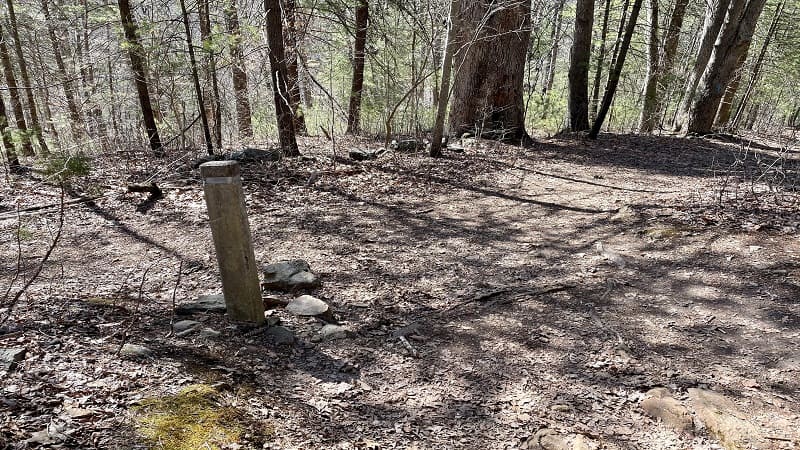 By this point, I'm nearing the time when I need to head home. With no bars, I can't read the comments on AllTrails. Blurgh. What have I done?
To save you the trouble, I will tell you two things. One, this hike did end well. Two, when you reach the dead-end, turn right onto the Overall Run Trail.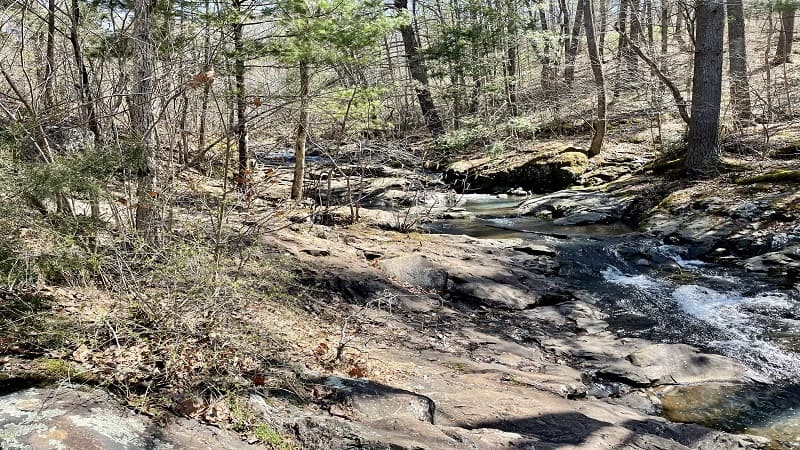 I first turned left, which was a huge mistake. There is nothing. Actually, Overall Run Falls is to the left, but it's a two-mile hike to the left. I had no time for that this day.
I turned around, walked past the Thompson Hollow Trail. Within .1-mile, an oasis. Thank goodness. The hike was saved.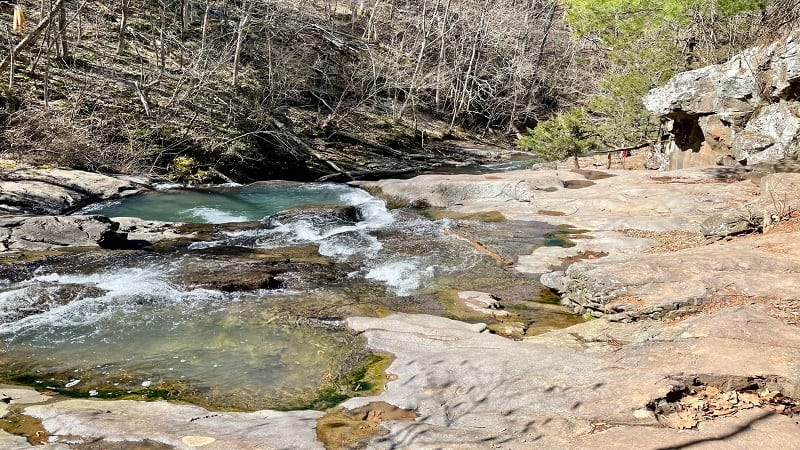 In .1-mile, you'll reach a four-way intersection. Turn left and you will reach large rocks to sit down on and some gorgeous cascades and small waterfalls.
Mind you this is not Overall Run Falls, but the cascades along Overall Run are really beautiful. It's easy to scramble on the rocks too to walk alongside the rushing waters.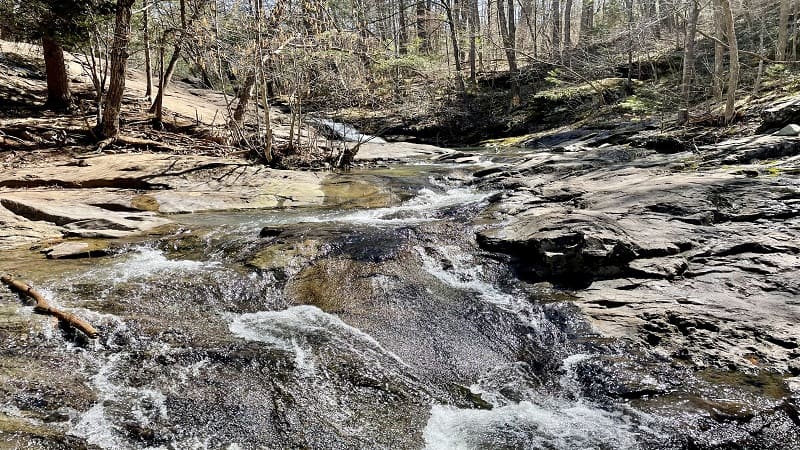 There are plenty of watering holes along the way to take your shoes off and dip your toes in. This wasn't exactly what I hoped for, but it was a win for such a short hike.
Hike Options
There are several hikes that take you to tumbling Overall Run Falls. I'm still hoping to make it there soon, and you can get there by way of the Thompson Hollow Trail.
As I noted above, turn left from the Thompson Hollow Trail onto the Overall Run Trail until you reach the falls. This would be a six-mile out-and-back hike. Very doable.
Wrap-Up Notes
From my car, this hike took me about one hour, but that includes time spent walking the wrong way down the Overall Run Trail. Boo.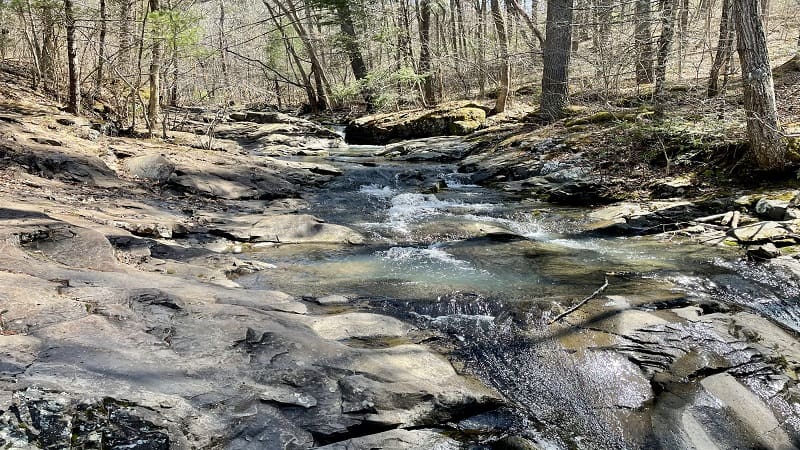 While the fee is $30 per vehicle to enter Shenandoah National Park, there is no repository anywhere on this trail to pay a fee, which is why I listed this hike as free.
Hungry? This trailhead is a 20-minute drive from Front Royal where you'll find plenty of options for snacks and sips, including tasty burgers at Blue Wing Frog. Yum-o.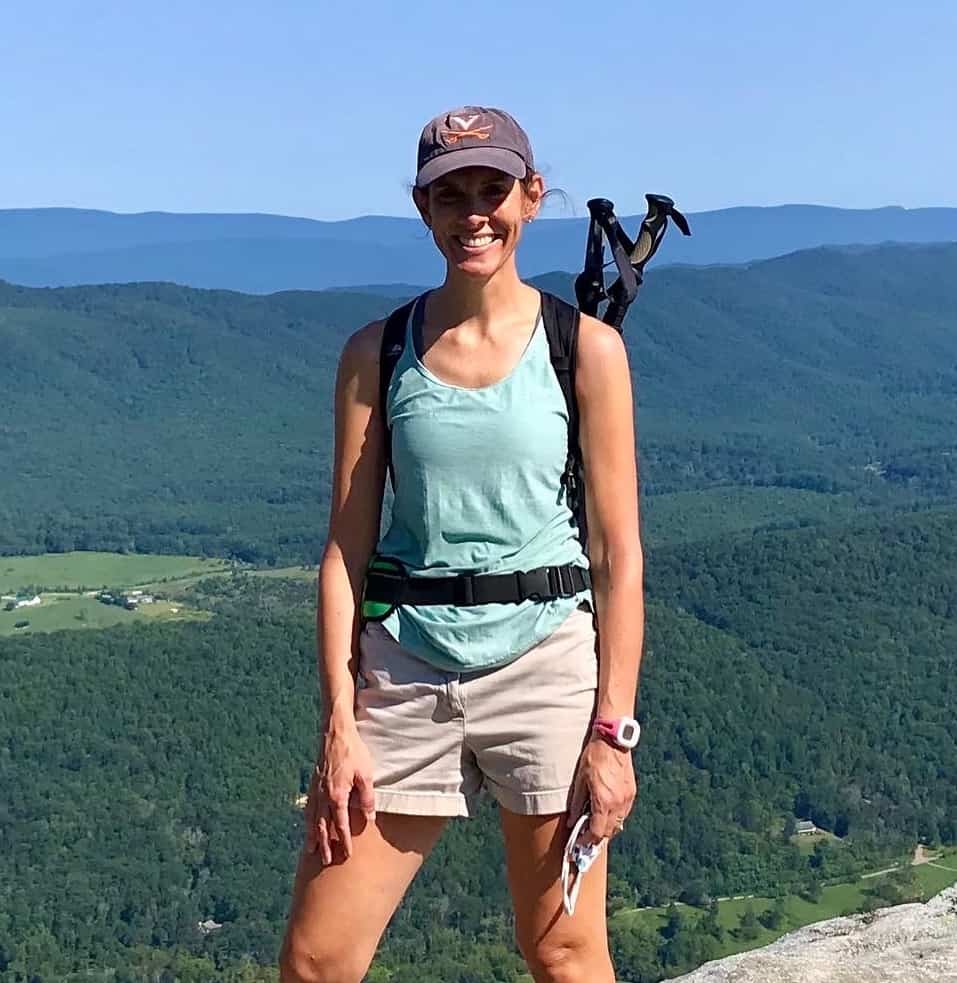 Erin Gifford is the editor of Go Hike Virginia. She has completed more than 300 hikes in Virginia. She is also the author of three hiking guidebooks from Falcon Guides. Need help finding a hike? Check out the Trail Finder feature or send Erin a message.