Snead Farm Loop: An Easy Shenandoah Hike from Dickey Ridge Visitor Center
In winter, it's not unusual for Skyline Drive to be closed – in its entirety or in sections – due to precarious driving conditions, like snow, ice or even black ice.
A few days ago, Skyline Drive was closed from milepost 5 to 22. Just after Christmas, Skyline Drive was only open up to milepost 5. The remaining 100 miles were closed.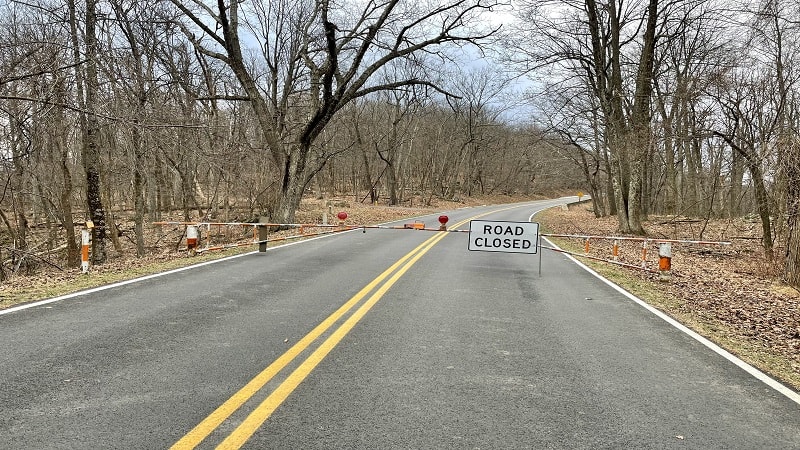 The first five miles are often open to vehicles, making Dickey Ridge Visitor Center at milepost 4.6 a good place to park and begin a nature hike.
From here, you can access the Dickey Ridge Trail and Fox Hollow Trail. You can also access the trailhead for the Dickey Ridge Trail north of the entrance station.
Since I had yet to complete many Shenandoah National Park hikes near Front Royal, I set my GPS for Skyline Drive for an easy hike to Snead Farm.
| Trail Stats | |
| --- | --- |
| Length | 3.4 miles |
| Difficulty | Easy |
| Trail Type | Lollipop |
| Elevation Gain | 541 feet |
| Duration | 1.5-2 hours |
| Terrain | Mostly dirt trails |
| Dog-Friendly | Yes |
| Fee | $30 per vehicle (good for seven days) |
| Driving Directions | Click Here |
Arriving at the Trailhead
Park in the roomy parking lot to the left of the Dickey Ridge Visitor Center. You'll park in front of restrooms that are open in winter even when the visitor center is closed.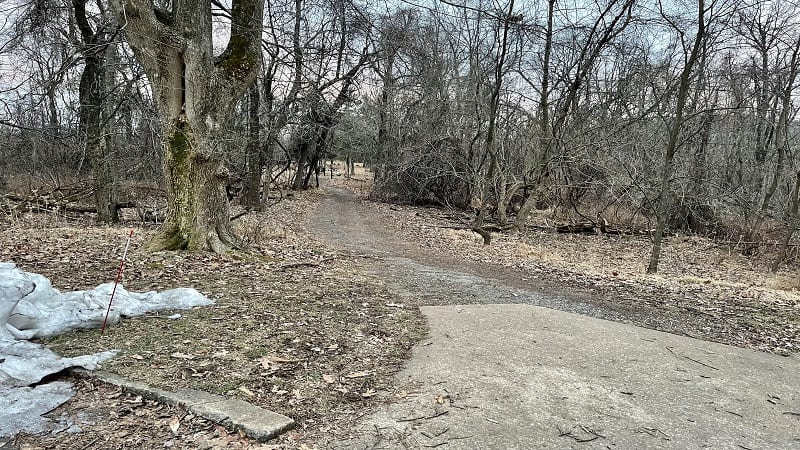 There's a spur trail at the north end of the parking lot. I considered this the start of the 3.4-mile hike though it essentially leads you through the picnic area.
Before or after this hike, make a stop for sweeping views at the overlook just behind the visitor center. In spring, this scenic overlook is popular with plein air painters.
The First Steps
This hike begins with a walk all the way through the Dickey Ridge Picnic Area. You'll then cross over Skyline Drive at the .4-mile mark to reach Snead Farm Road.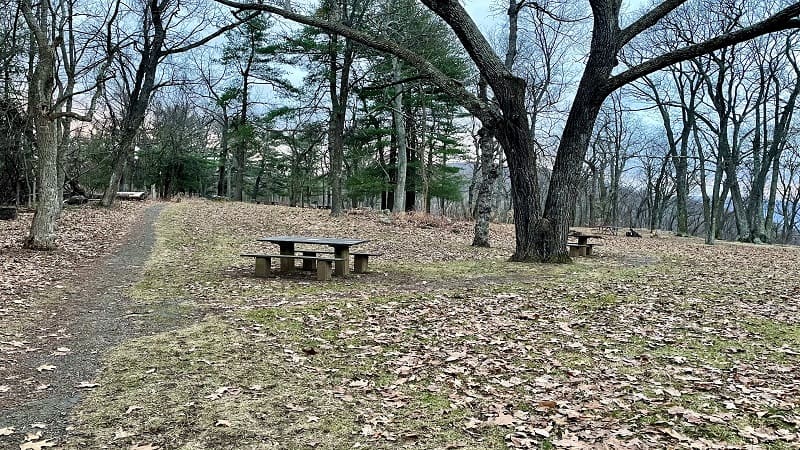 The road begins as paved, but transitions over to a gravel road. Near the .5-mile mark, you'll see a marker on the left. In a few more steps, you'll see one on the right.
Both markers guide hikers along the 9.0-mile Dickey Ridge Trail (one-way). Bypass both of these concrete trail markers to remain on Snead Farm Road.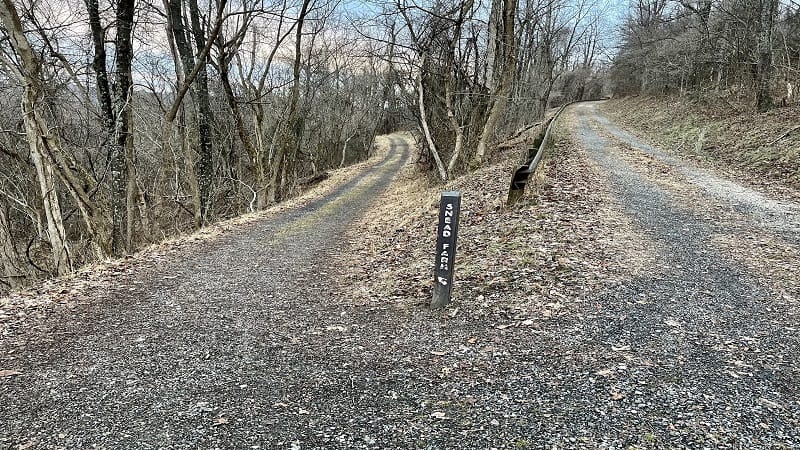 In a few more steps, you'll reach a fork with a sign nudging you to the left for Snead Farm. Then, at the .7-mile mark, a sign nudges you to the right for Snead Farm.
You arrive at Snead Farm at the 1.1-mile mark. The white family barn stands to the right. The barn is in very good shape. It is clearly well-maintained by the park service.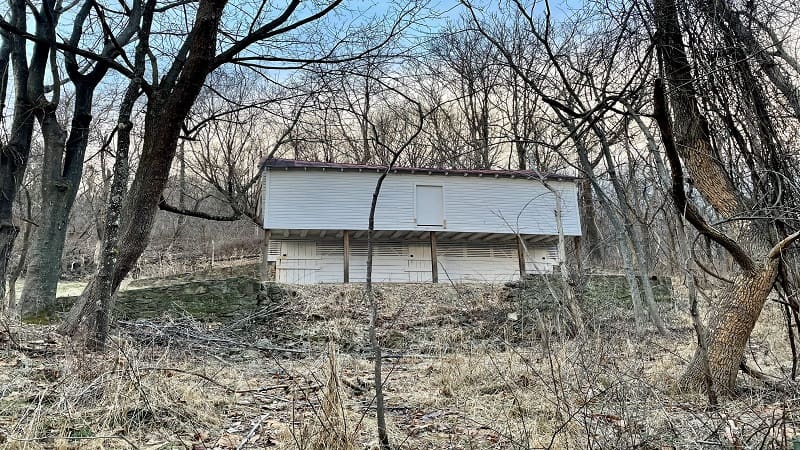 Just behind the barn is a root cellar, which is also still in decent shape. Here the family would have stored vegetables, fruits and nuts in this (mostly) underground cellar.
To the left of the barn is a stone foundation, maybe of the remains of the family home. All that exists now is a stone outline and a couple of sets of stairs into the home.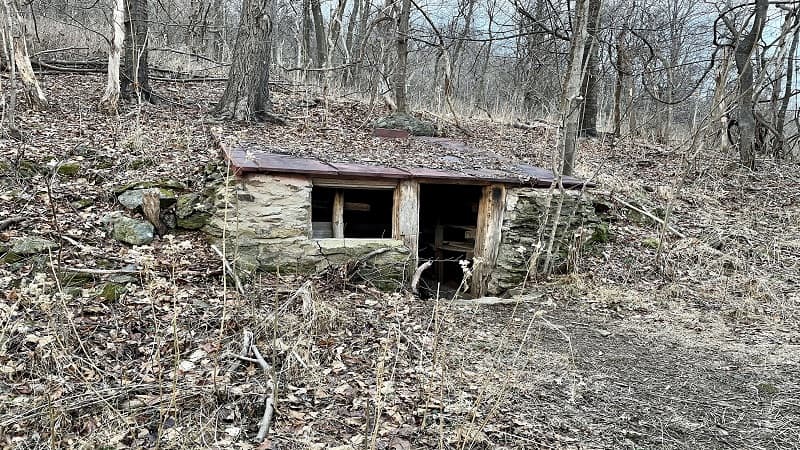 Just past the remains of Snead Farm you'll see a concrete trail marker. Turn left onto the Snead Farm Loop Trail, a narrow dirt trail that leads away from Snead Farm.
At the 1.9-mile mark, you'll reach a dead-end at the Dickey Ridge Trail. Turn right. This trail parallels Skyline Drive and you'll catch glimpses here and there.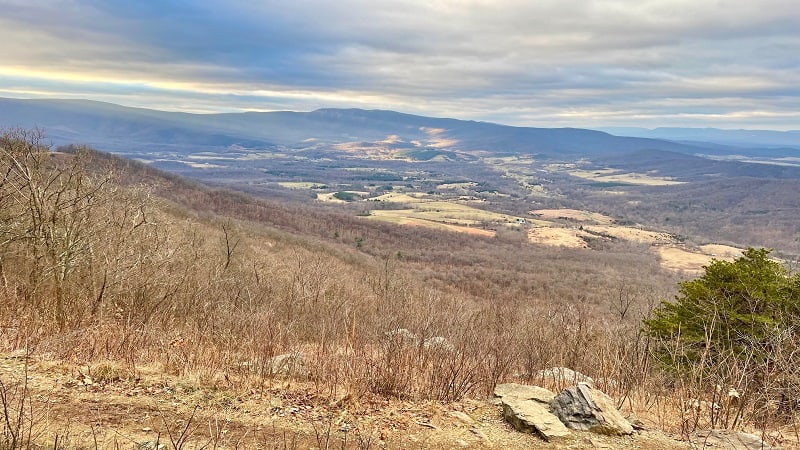 In another .2-mile you'll reach a fantastic overlook with wide-open west-facing views on the left. You can scramble up some rocks on the right for a better vantage point.
Continue along this forested trail until you reach Snead Farm Road. Turn left and re-trace your steps – over Skyline Drive and across the picnic area – to your vehicle.
Hike Options
From the parking area, it's easy to create two separate out-and-back hikes, too. One is a 2.0-mile out-and-back hike to Snead Farm.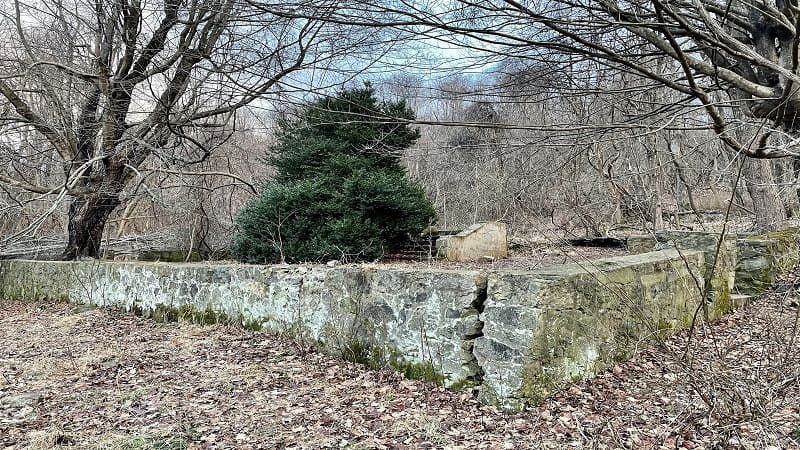 You can also do a 2.6-mile out-and-back hike to the scenic overlook. For this hike, walk Snead Farm Road, then turn right at the second trail marker for Dickey Ridge Trail.
Wrap-Up Notes
In-season, stop in the Dickey Ridge Visitor Center for a short park orientation film, exhibits and a bookstore. You can also pick up a Junior Ranger Activity Booklet.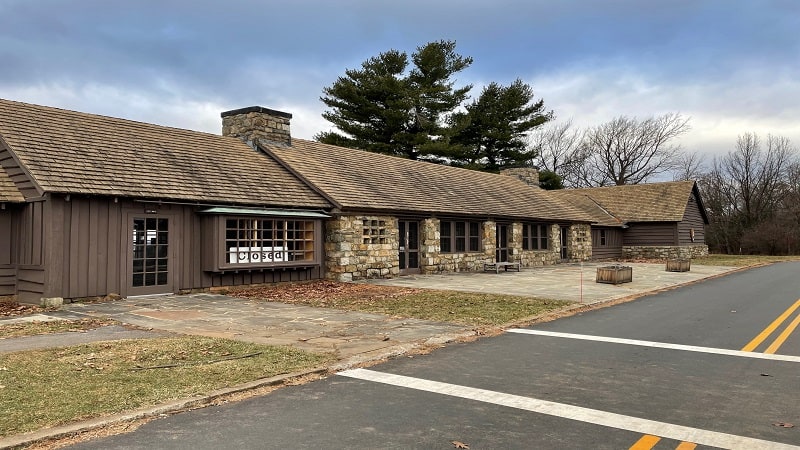 Kids ages 7-12 can complete activities in the booklet, then be sworn in as a Junior Ranger and earn a badge. You can also download the booklet before you arrive.
From here, it's a short drive to downtown Front Royal. Re-fuel at a Main Street fave, like Front Royal Brewing Co. or L'Dees Pancake House.