8 Exhilarating Rock Scramble Hikes in Virginia
There's something cool about a rock scramble hike that requires you to use arms, legs, hands and knees to reach a wildly scenic summit.
A wooded hike to a gram-worthy summit is incredible, but rock scrambles in Virginia are just plain fun, adventurous and a must for any and every hiker.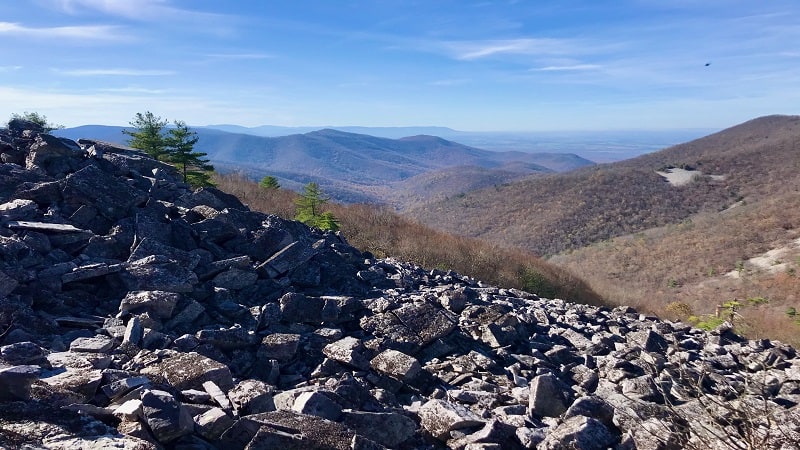 Rock Scramble Hikes
There are quite a few rock scramble hikes in Virginia, and more beyond these eight hikes. However, these scrambles are among the most rewarding.
Remember to wear proper footwear and take your time as you hop from rock to rock, boulder to boulder. Enjoy the ride and savor the views.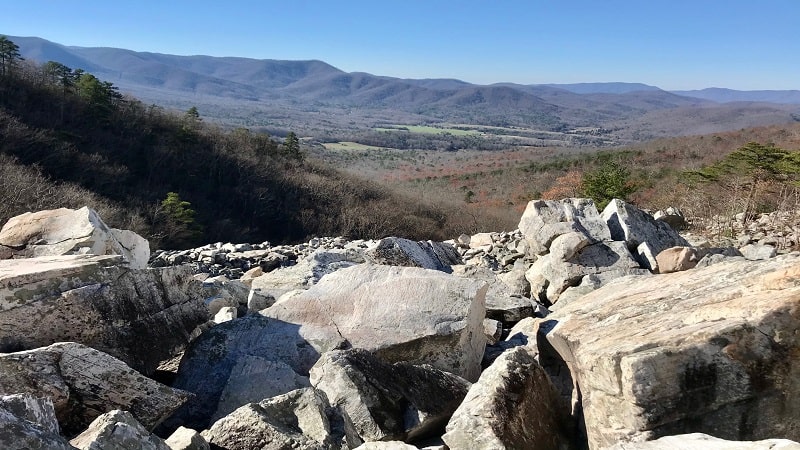 Devil's Marbleyard is a 4.0-mile out-and-back hike that is the granddaddy of all rock scrambles. Climb up, over and around huge boulders to reach the top.
This naturally-formed super-size scramble was likely created many years ago by frost wedging, when water froze and broke large rocks down over time.
A forested hike along the Belfast Trail leads to a near never-ending field of quartzite boulders – some the size of cars – that will leave you in awe.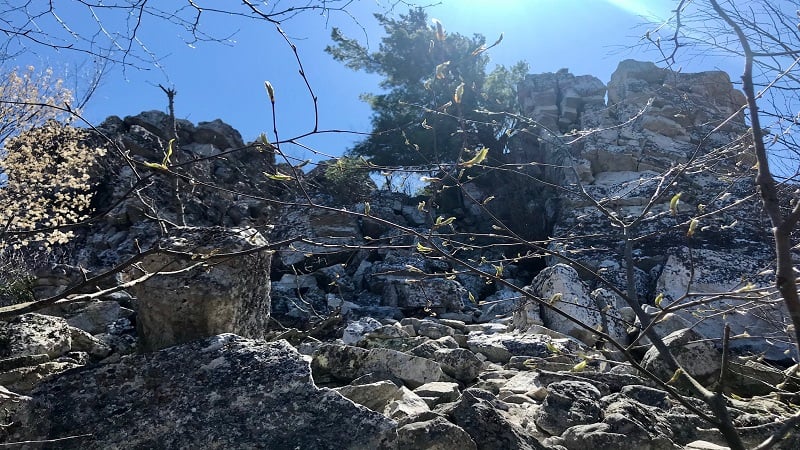 The 3.4-mile Little Schloss hike was one of the very first hikes I did when I created Go Hike Virginia in April 2020. It was a doozy too, let me tell you.
The hike begins with a gradual ascent along the Little Schloss Trail. The trail then gets very steep and you are faced with a large rock scramble.
I thought it was a 30-foot wall of rocks, but another trail-goer thought it was 70-feet tall. Either way, once you reach the top, the wide-open views are first-rate.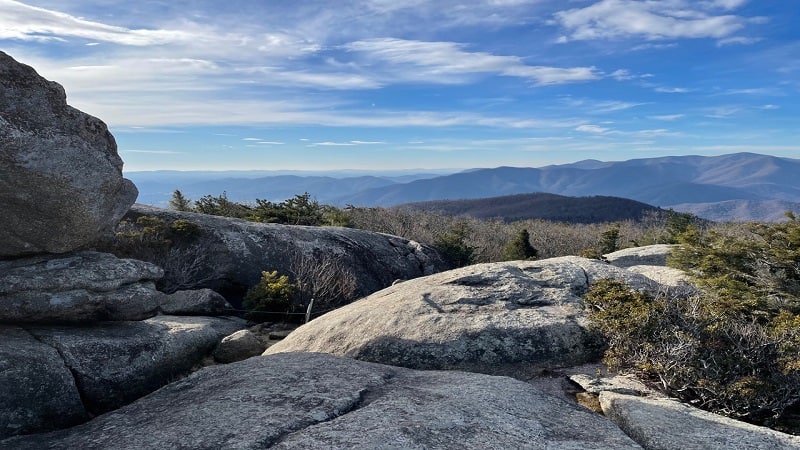 The hike to the top of Old Rag is a magnet for hikers, which is why from March 1 through November 30 you'll need to secure a a day pass to complete this hike.
The rock scramble portion of this 9.8-mile circuit hike begins in earnest at the 2.8-mile mark. From here, it's a mile of climbing, gripping, pulling and scrambling.
You've got to navigate tight spaces, strategize rocky passages, slide down granite surfaces and use all your strength to pull yourself up onto rocks and boulders.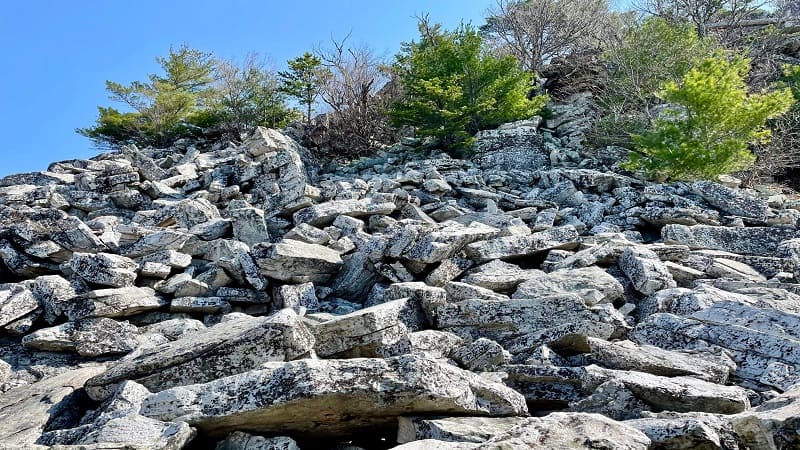 If you like rock scrambles, you will love Duncan Knob near New Market in Virginia's Shenandoah Valley. It's literally like a mini Devil's Marbleyard.
This strenuous 3.8-mile out-and-back hike zigzags along the Gap Creek Trail until the 1.5-mile mark. At this point, turn left onto a white-blazed spur trail.
At the 1.8-mile mark, you are all in at the rock scramble. Take your time as you scramble to reach big views across the George Washington National Forest.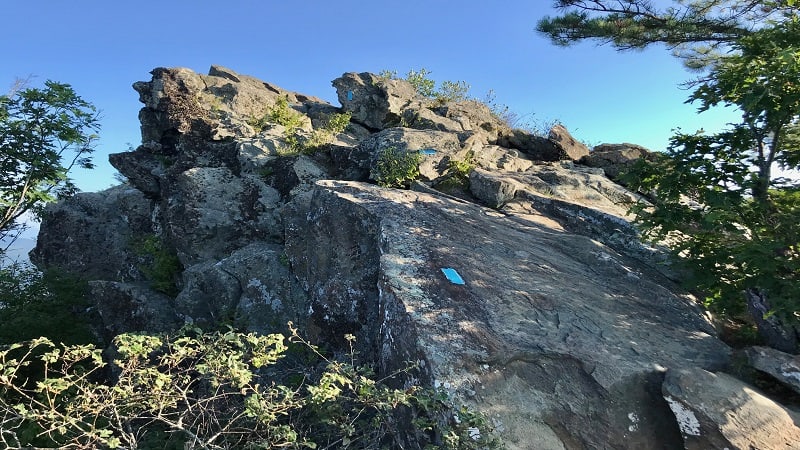 Reaching the summit of Bearfence Mountain (3,485 feet) by way of the Bearfence Loop Trail is a feat worthy of a spot on any hiker's bucket list.
On a clear day, the mountains seem to go on forever (and ever). The far-reaching 360-degree payoff views after a hike of less than 0.5-mile are tremendous.
The short distance of this rocky hike can be deceptive. Prepare to use your hands, feet and arms, even knees to reach the top. It's well worth every ounce of effort.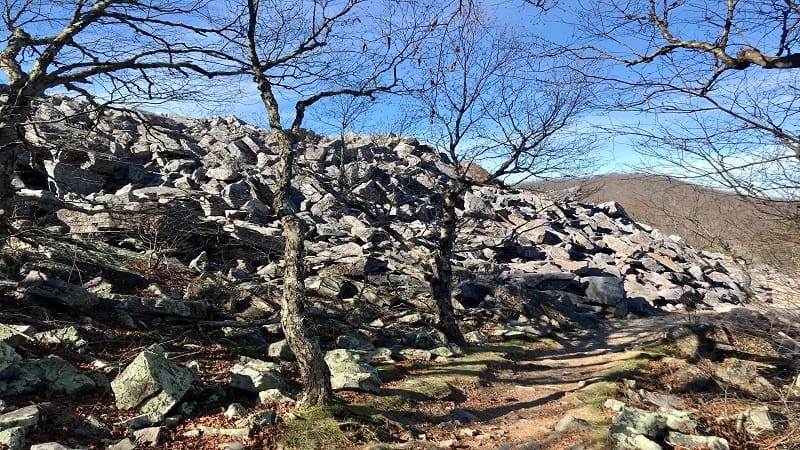 Blackrock Summit at Shenandoah National Park is an easy hike to love. It's also a plain easy hike, and one that wows with a massive field of – yes, black rocks.
Wide-open views across the Shenandoah Valley are another reason to complete this 1.8-mile hike, which includes a short stretch of Appalachian Trail.
A spur trail through a boulder field leads to the Trayfoot Mountain Trail. The scenic vistas, which now include Trayfoot Mountain, are even more spectacular.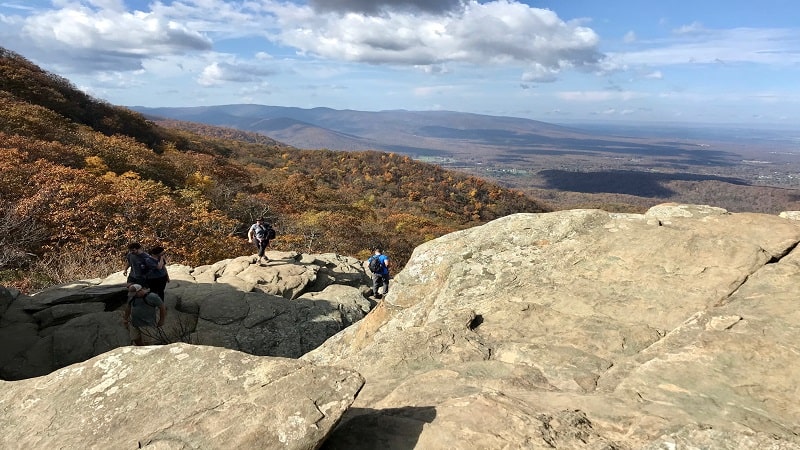 Whether you take on Humpback Rocks as a 4.3-mile loop or a 2.0-mile out-and-back hike, you'll be stunned by 360-degree views at the jagged summit.
The ascent is not for the faint of heart, but thankfully a handful of benches and a wooden staircase ease the trek to the very top where vistas are plentiful.
The top wows with an easy-going rock scramble that enables you to best position yourself to savor all the vistas. Sit and stay awhile. You've earned all the views.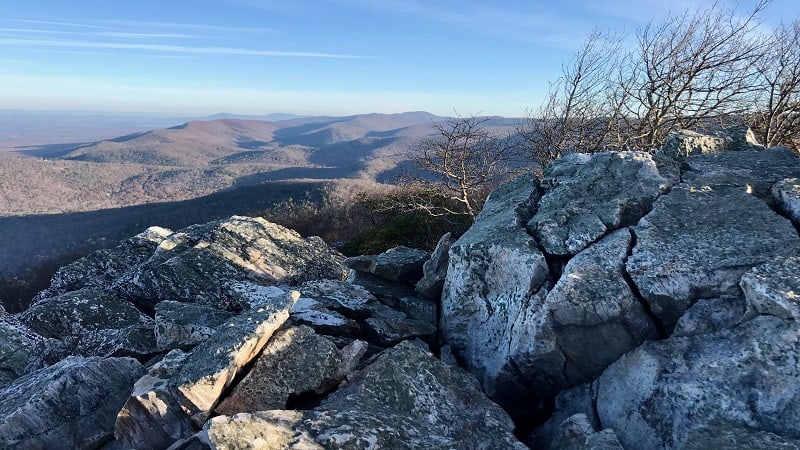 The 2.5-mile hike to Turk Mountain at Shenandoah National Park wows with rock scrambles, sweeping views, a talus slope and forested paths to the rocky summit.
There are plenty of large rocks on Turk Mountain to scramble out to in order to savor the wide-open northwest-facing views across the Shenandoah Valley.
Climb out to the most distant rocks for the most primo vistas. This is a great spot to re-hydrate and re-fuel while taking in all the mountain views.