Got Sisu? 10 Refreshing Winter Hikes in Virginia When You Need an Icy Swim
Sisu is at the core of personal happiness in Finland, which says a lot given Finland was named the World's Happiest Country in April (for the third year in a row).
Katja Pantzar, author of The Finnish Way: Finding Courage, Wellness and Happiness Through the Power of Sisu, notes that Sisu is about being stronger than you think.
Winter swims, a common practice in Finland, help build up personal Sisu, leaving you feeling energized, exuberant and ready to transform challenges into opportunities.
Immersion in ice-cold water releases endorphins, dopamine and oxytocin, bolstering happiness and reducing stress.
When you're ready, here are 10 waterfall hikes with refreshingly cold basins. Don't forget to bring along a beach towel and water shoes (as well as extra layers to warm up).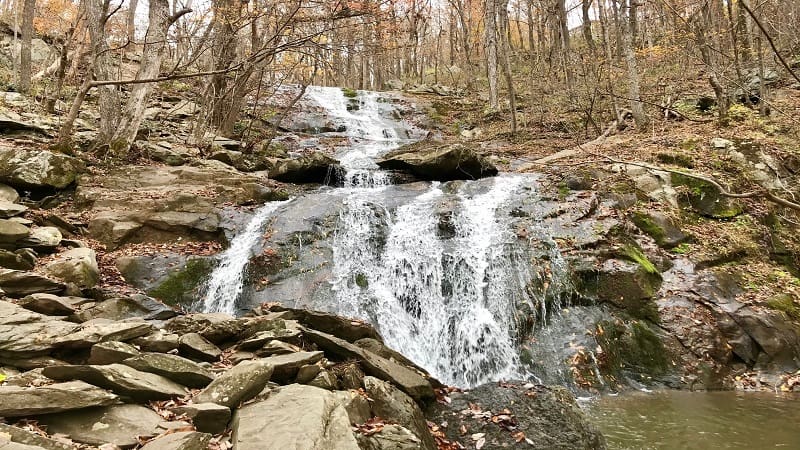 Located within Shamokin Springs Nature Preserve at Wintergreen Resort, this moderate 2.9-mile out-and-back hike leads to cascading Upper Shamokin Falls.
There are plenty of rocks to scramble before or after your dip both at the waterfall basin and on either side of Stoney Creek as it tumbles along to Lower Shamokin Falls.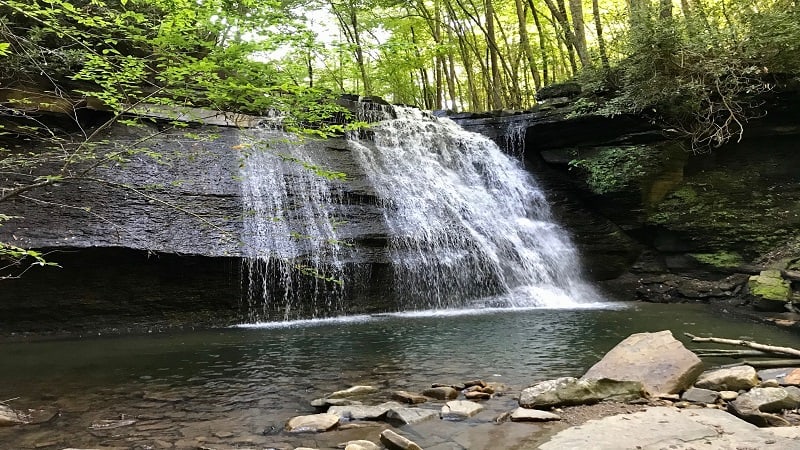 A peaceful 4.8-mile out-and-back hike rewards with burbling Little Stony Creek alongside the trail as you make your way to the swimming hole at Little Stony Falls.
Allegedly, the falls you reach at the turn-around point of this hike is Middle Falls. You can not continue on to Upper Falls. However, this basin is plenty beautiful (icy, too).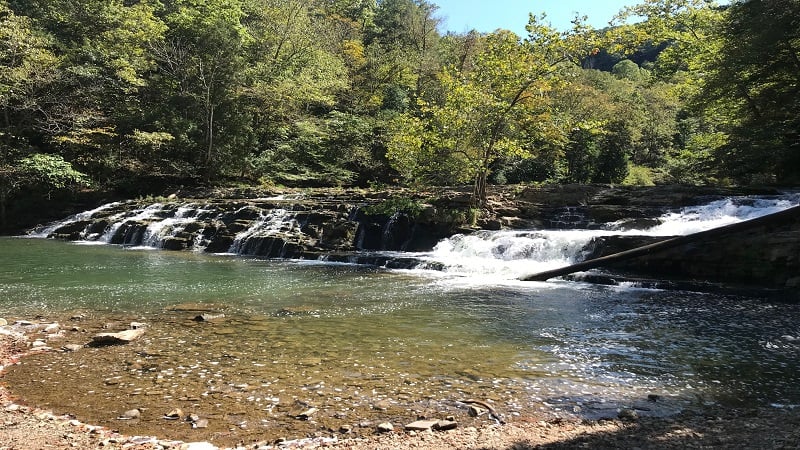 At Pinnacle Natural Area Preserve in Russell County, a delightful hike leads to Big Cedar Creek Falls (aka Big Falls). Here, three different styles of falls are ready to impress.
Set your towel down on the stone-covered beach before you rush into the basin for a cold-weather splash sure to be an adrenaline rush on this 3.1-mile out-and-back hike.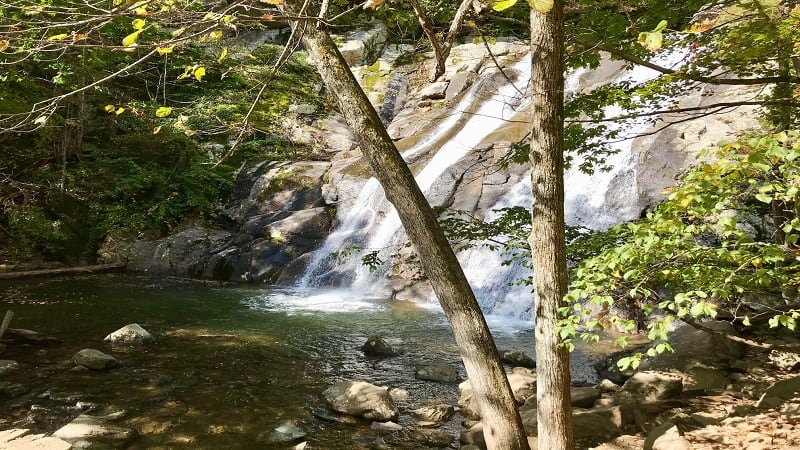 The Whiteoak Canyon Trail at Shenandoah National Park leads to refreshingly beautiful Lower Whiteoak Falls on this 2.9-mile out-and-back hike.
Plan to hike alongside the Robinson River nearly the entire way to the falls. You can dip your feet in at several spots along the way or wait to go all in at the swimming hole.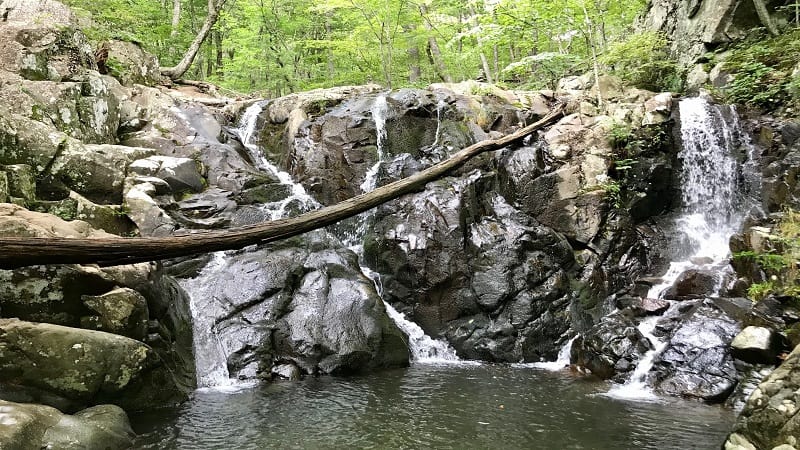 Not every waterfall hike comes with a dreamy swimming hole, which makes the 3.9-mile loop hike to 67-foot-tall Rose River Falls an easy one to love.
This loop hike can be done in either direction, but clockwise gets you to Rose River Falls more quickly. It's a glorious waterfall with a large swimming hole.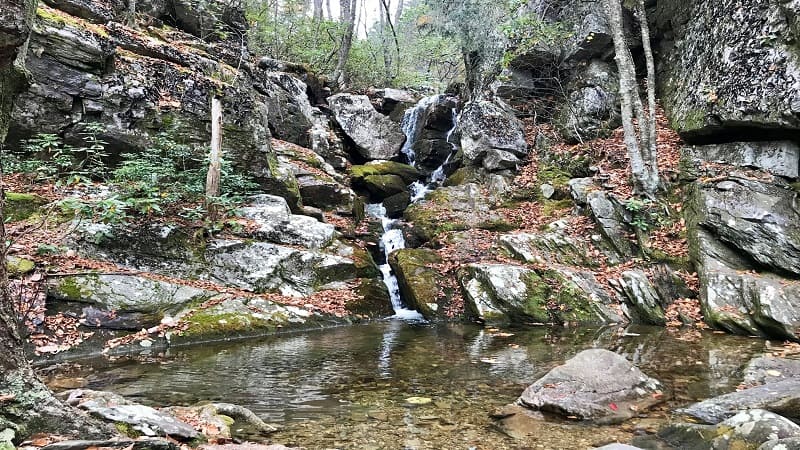 This 4.4-mile loop hike takes you to and beyond White Rock Falls. Savor the creek crossings, rock scrambles, a waterfall and scenic overlooks.
Get up close to the 30-foot-tall tumbling falls, then take your shoes off or jump all the way in to revel in the refreshing waterfall basin. Ahh, delightful.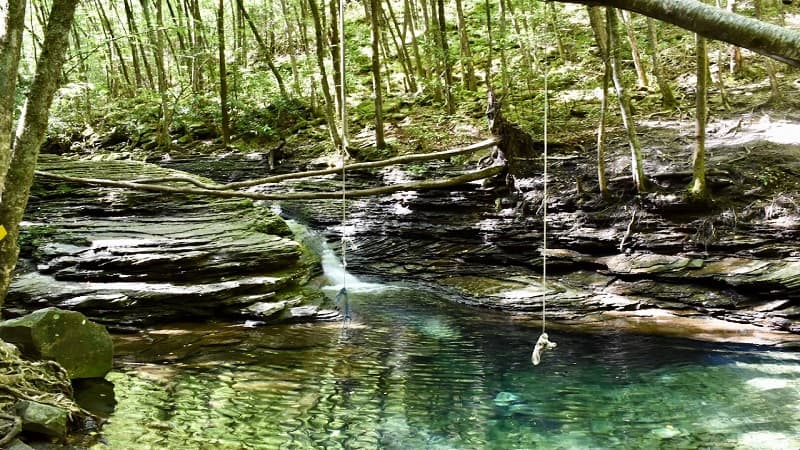 The Devil's Bathtub hike is well-known for its gorgeous waterfall and a crystal-clear basin that lures hikers in for a bone-chilling swim (even in the heat of summer).
You'll find two rope swings, as well as the bathtub itself. At least, a bathtub-shaped basin that you can also immerse yourself in in winter months.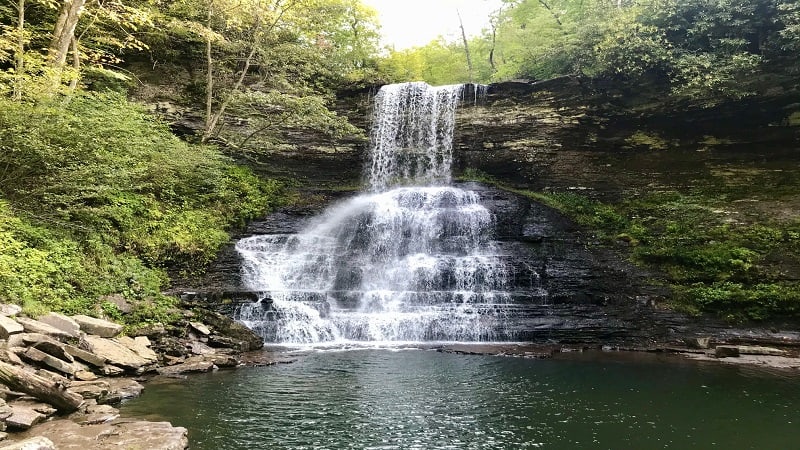 The hike to 66-foot-tall Cascades Falls is one to put high on your list of must-do hikes in Virginia. If time permits, continue on to Barney's Wall (before you take a dip).
The waterfall basin is sizeable, and yes, you can swim at Cascades Falls. However, there is a sign noting strong currents, so use caution if you opt for an icy splash.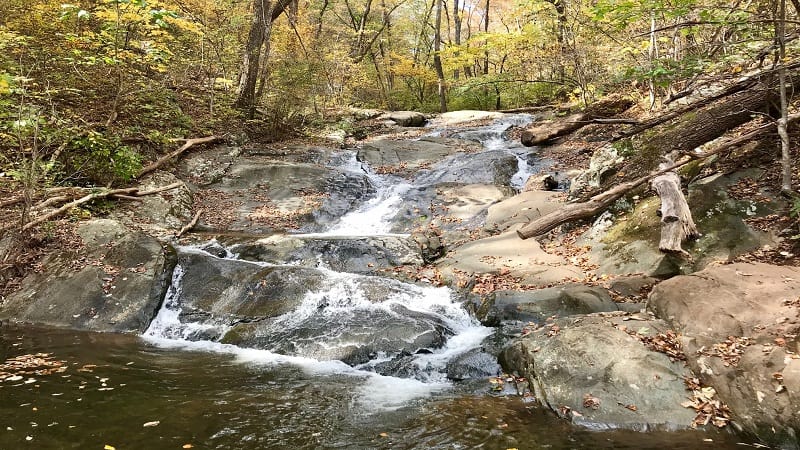 The Paul's Creek Trail is a stone's throw from Wintergreen Resort. It's quiet, peaceful and you may feel like you're the only one who knows about this 1.2-mile hike.
It's a delightful walk through the forest before you need to hopscotch across rocks over a burbling creek. Then, a refreshingly brisk waterfall. Ah, serenity.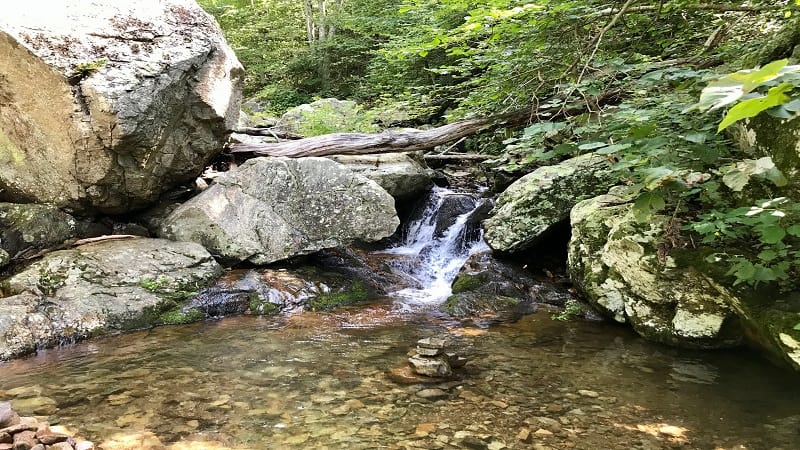 The 1.2-mile out-and-back hike to Fallingwater Cascades off the Blue Ridge Parkway guides visitors along a forested trail to a gently cascading waterfall.
The waterfall is small, but it does offer a refreshingly brisk respite. This hike can also be done as a loop hike if you continue the trail just past the falls.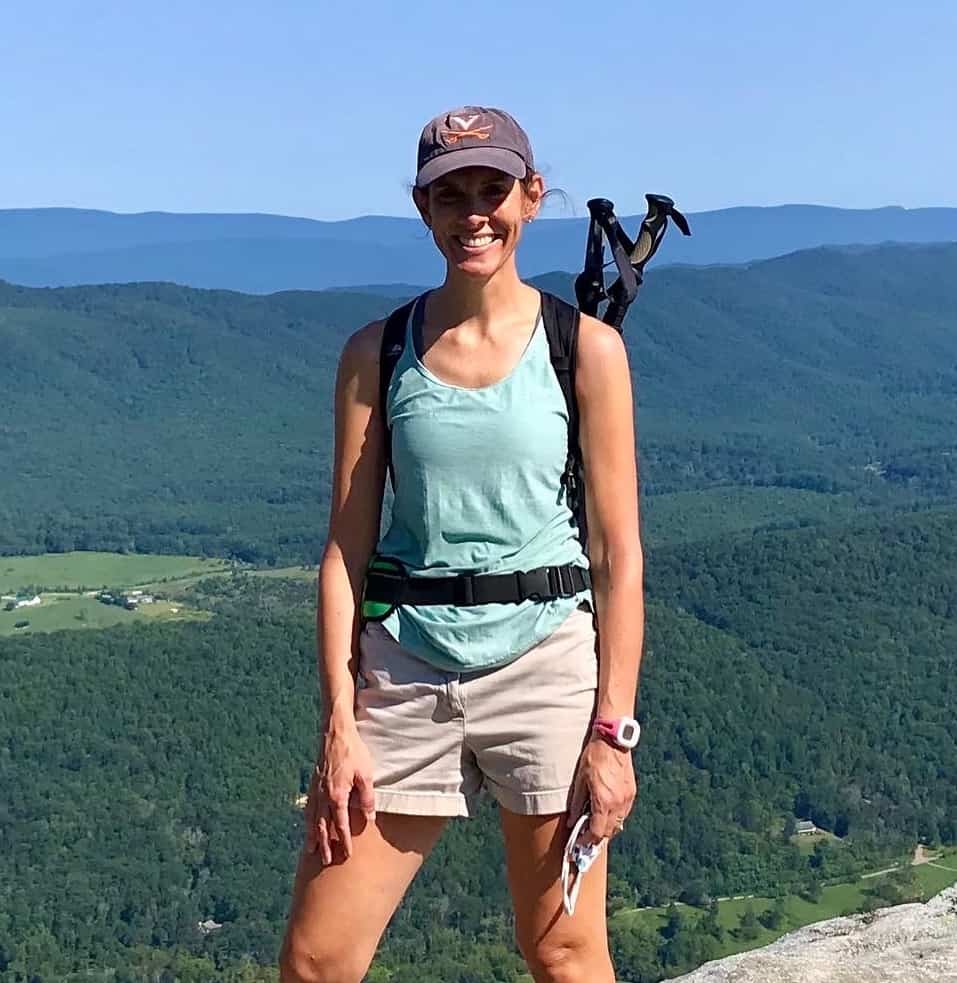 Erin Gifford is the editor of Go Hike Virginia. She has completed more than 300 hikes in Virginia. She is also the author of three hiking guidebooks from Falcon Guides. Need help finding a hike? Check out the Trail Finder feature or send Erin a message.