A Wooded Hike to Shamokin Falls at Wintergreen Resort in Central Virginia
I wasn't surprised to see that AllTrails recently revised the hike to Shamokin Falls near Wintergreen Resort, changing the difficulty level from "easy" to "moderate."
A friend and I did this hike a month or so ago, looking for a nice, leisurely walk in the woods to a cascading waterfall. This hike wasn't especially easy or leisurely.
Still, it was a nice hike. We were caught off guard, however, by some surprisingly steep sections and an unexpected rock scramble.
While the hike is listed as "Shamokin Falls," the falls you reach is actually "Upper Shamokin Falls." As you can imagine, there is a Lower Shamokin Falls, too.
This hike is located within the Shamokin Springs Nature Preserve, a protected 13-acre section of hardwood forest.
This is a section of the 6,000 acres preserved as open space.
More than 30 miles of hiking trails, including Paul's Creek Trail, criss-cross Wintergreen Resort, making this a four seasons destination for outdoor lovers.
Most trails are short – one mile or less – but you may also need to connect two or three trails to reach ponds, gorges and waterfalls across the scenic property.
| Trail Stats | |
| --- | --- |
| Length | 2.9 miles |
| Difficulty | Moderate |
| Trail Type | Out-and-Back |
| Elevation Gain | 728 feet |
| Duration | 1.5-2.5 hours |
| Terrain | Mostly dirt & rock trails |
| Dog-Friendly | Yes |
| Fee | Free |
| Driving Directions | Click Here |
Wintergreen Hiking Trails
There is more than one way to reach Upper Shamokin Falls. We chose the 2.9-mile hike, but there is a .8-mile out-and-back hike on the Upper Shamokin Falls Trail.
For the 2.9-mile route, you'll need to park parallel on Laurel Springs Drive. The driving directions above will map you to where you need to park your car.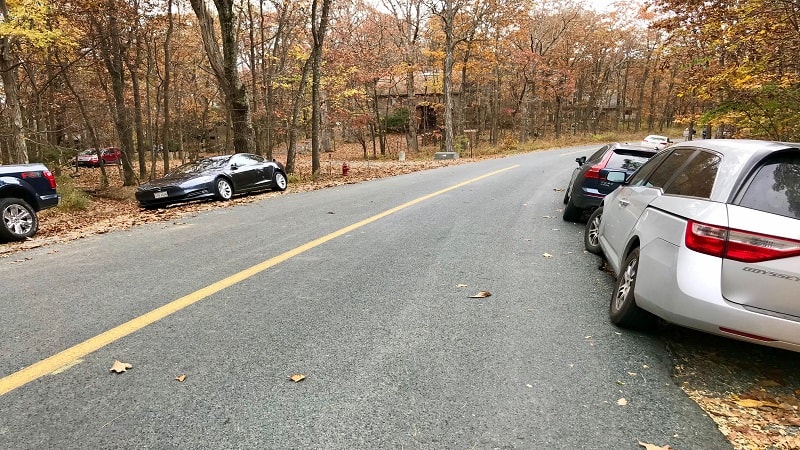 When you park, you'll see a small sign for the Old Appalachian Trail and Shamokin Springs Nature Preserve Loop. You're in the right place.
Old Appalachian Trail
Begin on the Old Appalachian Trail. It's worth noting here that if you look this hike up later on AllTrails, you'll see this trail listed as the Wintergreen Hiking Trail.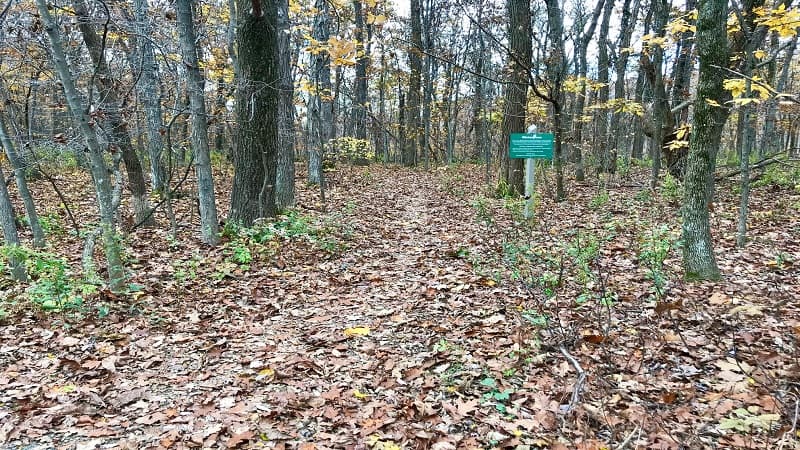 The hike begins with a slow descent on a large path through the wooded forest. It's beautiful and relaxing, especially in fall with leaves swirling around you.
At the .35-mile mark, you'll see a sign for the Nature Preserve Loop. Bypass this trail sign and continue along the Old Appalachian Trail.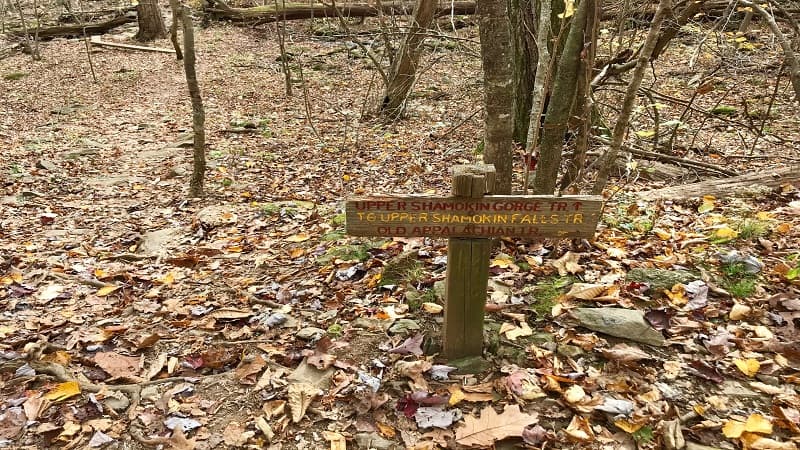 Turn right at the .7-mile mark when you see a sign for the Upper Shamokin Gorge Trail. This will connect you with the Upper Shamokin Falls Trail.
From here, walk down a few steps, then walk over wooden slats to cross a wide creek and mossy stones. Follow the red blazes through the leafy forest.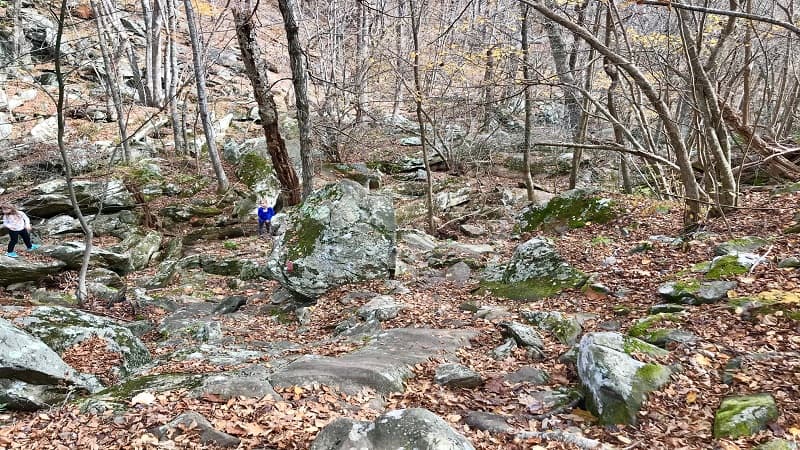 In a few more steps, you'll reach the rock scramble. Kids will most certainly love this area of large rocks that connects with the next section of trail.
From here, you will begin a fairly steep descent to the waterfall. As in, nearly 500 feet over .8-mile, which of course you'll need to re-gain on the way back to the car.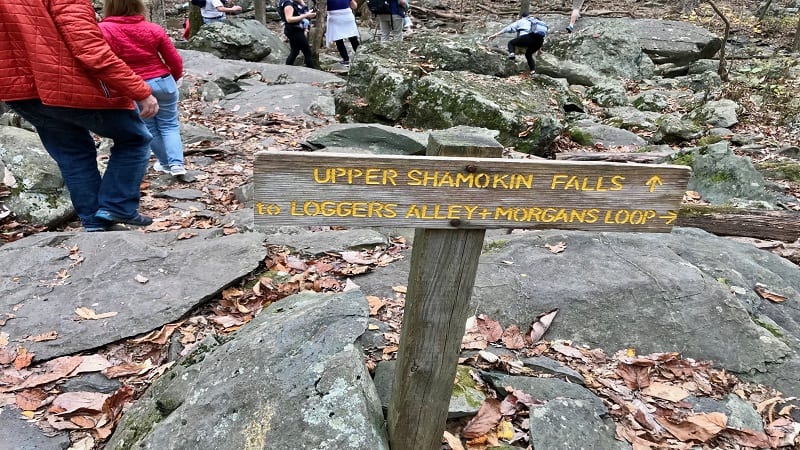 Upper Shamokin Falls
You'll reach Upper Shamokin Falls at the 1.45-mile mark. As you get closer, you'll start to notice visitors approaching the falls from various directions.
One way to do so is the .8-mile hike, which I mentioned above. For this hike, stay on Laurel Springs Drive. The trailhead is on the left, past Weeping Rock Lane.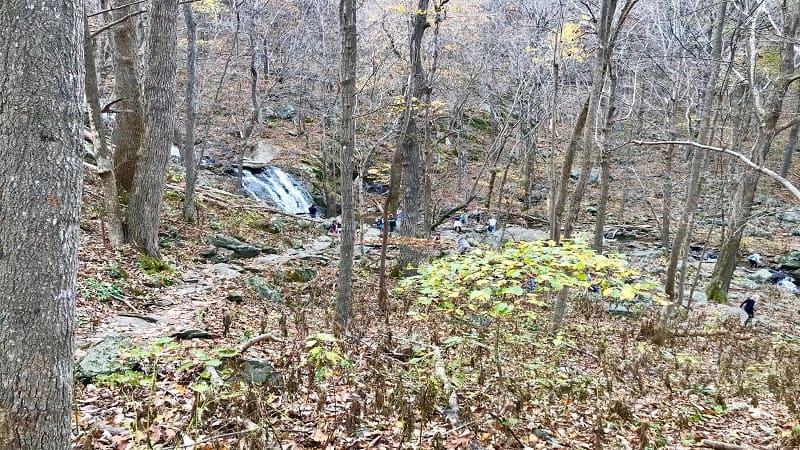 This hike approaches the falls from the north, while the longer hike comes to the cascading falls from the south. There is also a 1.7-mile Lower Shamokin Falls Trail.
Shamokin Falls is very popular, especially among families. However, I suspect it may become less popular now that the hike has gone from "easy" to "moderate."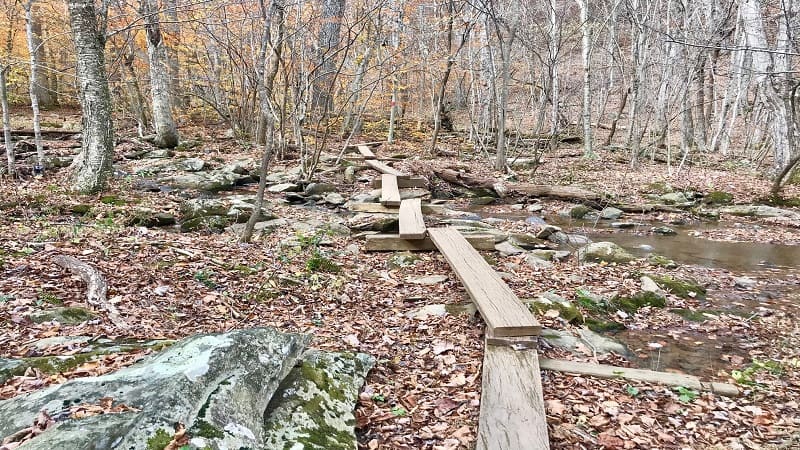 Wrap-Up Notes
This hike took us nearly 90 minutes to complete, including a very short amount of time spent at the falls given it was quite crowded the day we did this hike.
Plan to pack a picnic or stop for post-hike eats at one of several restaurants and grab-and-go markets at Wintergreen Resort, like Devils Grill or The Market.
I had no idea, but Wintergreen is a stone's throw from the Blue Ridge Parkway, including Ravens Roost Overlook and the scenic Dripping Rock South hike.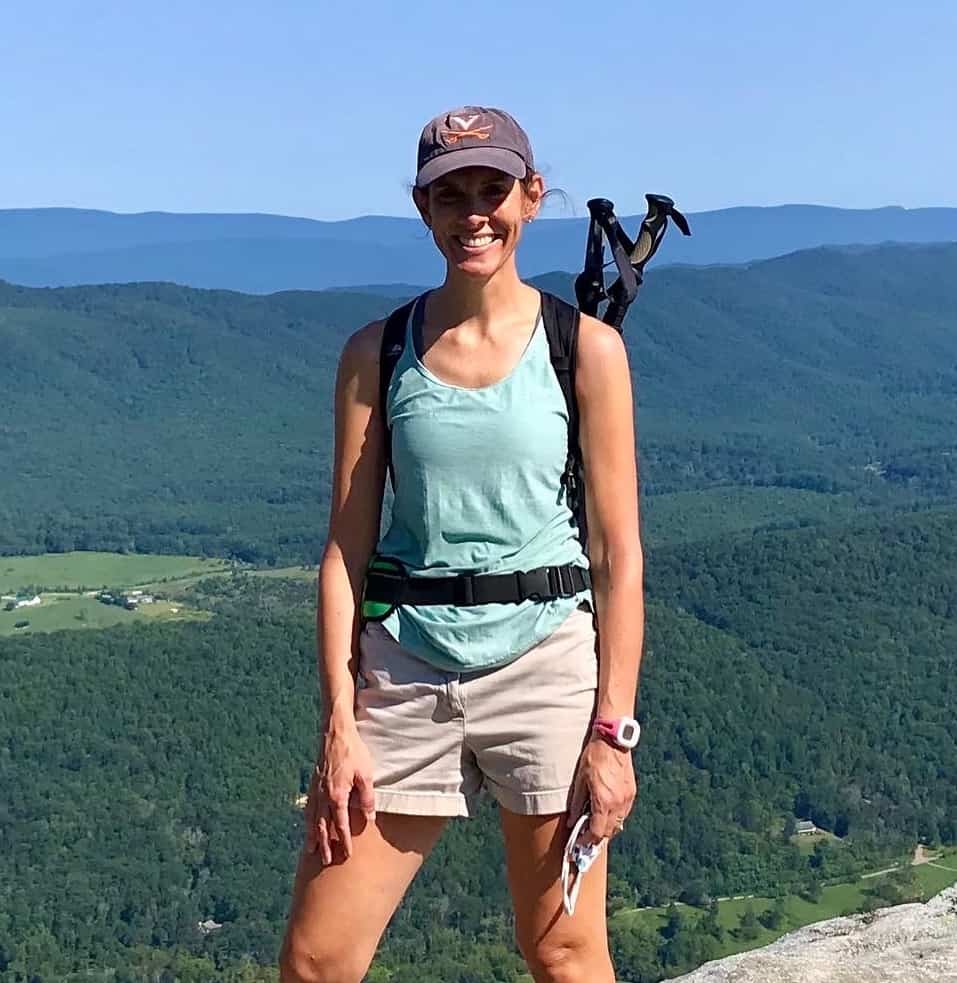 Erin Gifford is the editor of Go Hike Virginia. She has completed more than 300 hikes in Virginia. She is also the author of three hiking guidebooks from Falcon Guides. Need help finding a hike? Check out the Trail Finder feature or send Erin a message.