5 Best Day Hikes at Shenandoah River State Park in Warren County
Set on the Shenandoah River, Shenandoah River State Park in Bentonville, Virginia wows with more than 1,600 acres and five miles of scenic shoreline.
Here you'll find 25 miles of hiking, biking and equestrian trails that criss-cross the park. It's a cinch to return again and again and not complete the same hike twice.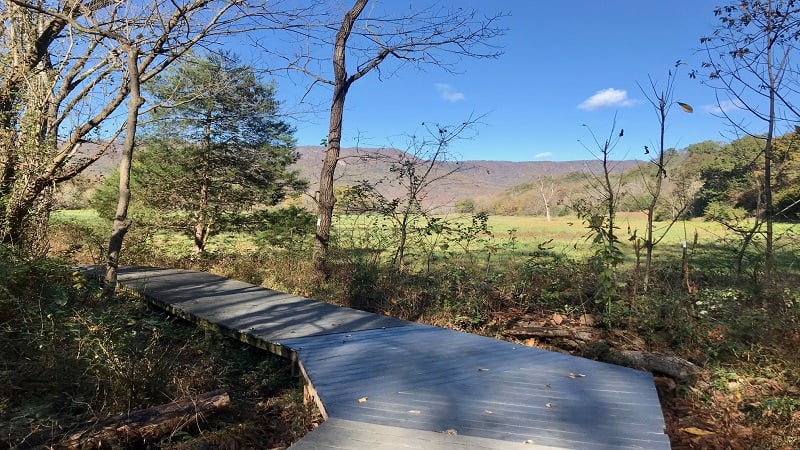 With nearly 20 named hiking trails, it can be hard to zero in on one or two trails. Thankfully, it's easy to patch together a few trails to create fantastic day hikes.
Here are five must-do hikes at Shenandoah River State Park. None of these hiking trails disappoint thanks to wildly scenic mountain, river and forest views.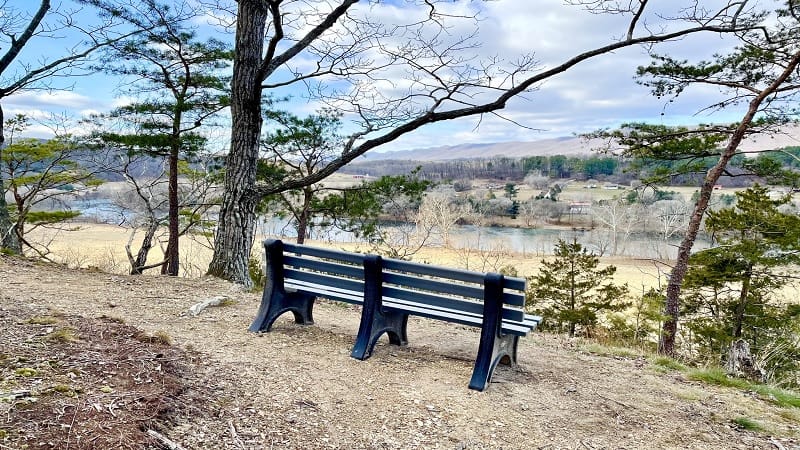 This scenic 3.7-mile loop cobbles together three park trails – Big Oak, Redtail Ridge and Tulip Poplar – plus a connector trail, to create a pleasing walk in the woods.
The red-blazed Redtail Ridge Trail is the most scenic of the four distinct paths, wowing visitors with three west-facing river overlooks with comfy benches.
I completed this hike in winter. The leaves were on the ground and the views through the barren forest seemed to go on forever. Truly spectacular.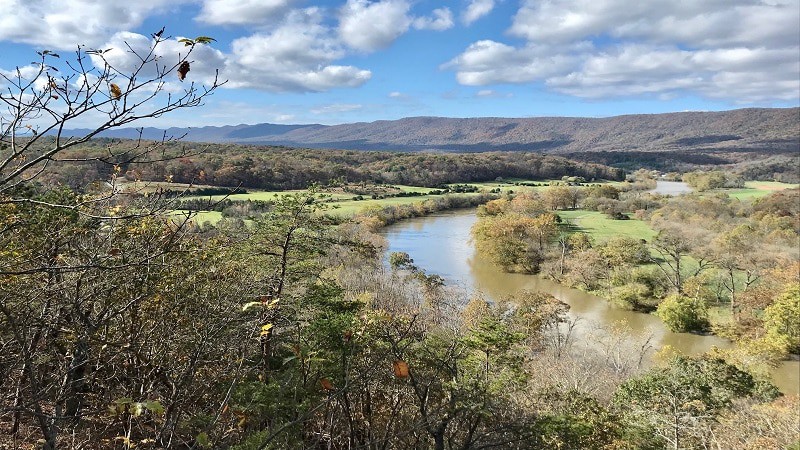 The hike to Culler's Overlook is a winner thanks to spectacular views across Massanutten Mountain, as well as the Shenandoah Valley.
You can drive to Culler's Overlook. But, what's the fun in that? Savor the vistas and read up on Everett Cullers and the role he played in the creation of the park.
To reach Culler's Overlook, take the Hemlock Hollow Trail to the Overlook Trail. You'll pass the visitor center, then it's on to the wooden overlook. Take it all in.
The easy hike along the Cottonwood Trail leads to a delightful slice of boardwalk trail. There are open clearing views, as well as vistas of Massanutten Mountain.
As you close the boardwalk loop, look to your left for the Wildcat Ledge Trail. This narrow, rocky trail is short, but it's steep. It's also a good workout.
The Wildcat Ledge Trail ascends to a largely unobstructed view of the Shenandoah River and Shenandoah Valley. Settle in on a rocky outcrop for the vistas.
This scenic hike cobbles together the Bear Bottom Loop Trail, Shale Barrens Trail, Culler's Trail and River Trail for a 6.9-mile trek across Shenandoah River State Park.
This loop begins as a long walk in the woods. It's beautiful, quiet and shady thanks to an abundance of leafy trees. There are some nice elevation changes, too.
You'll walk alongside the Shenandoah River. Stop for river views or a rest on a wooden bench. Keep your eyes open for rafters, tubers and kayakers.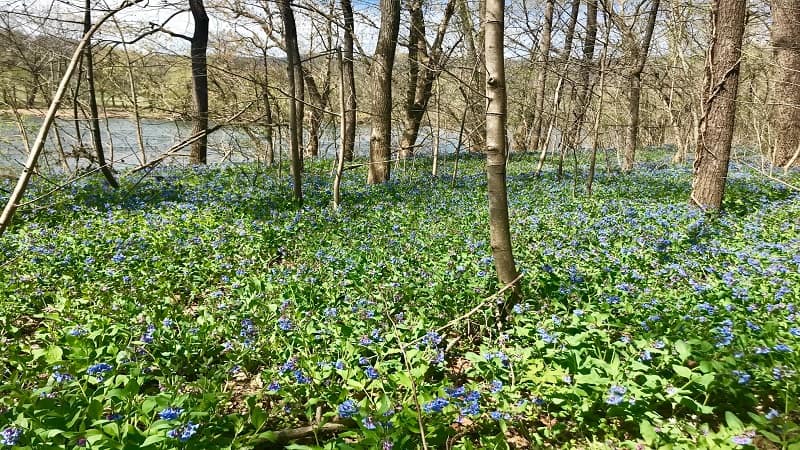 The forested one-mile Bluebell Trail is a must in late-March and early-April when visitors are wowed with a lush carpet of iconic bluebells.
The blooms last just three weeks, but by many accounts (including mine) they are very much worth the wait. And worth the drive to this state park in Warren County.
This wooded point-to-point trail set along the Shenandoah River is mostly flat, making it a good pick for families with small children. It's dog-friendly, too.
For more steps, enjoy a loop hike at Whitney State Forest. Or, hike to backcountry shelters, like Manassas Gap Shelter and Jim & Molly Denton Shelter.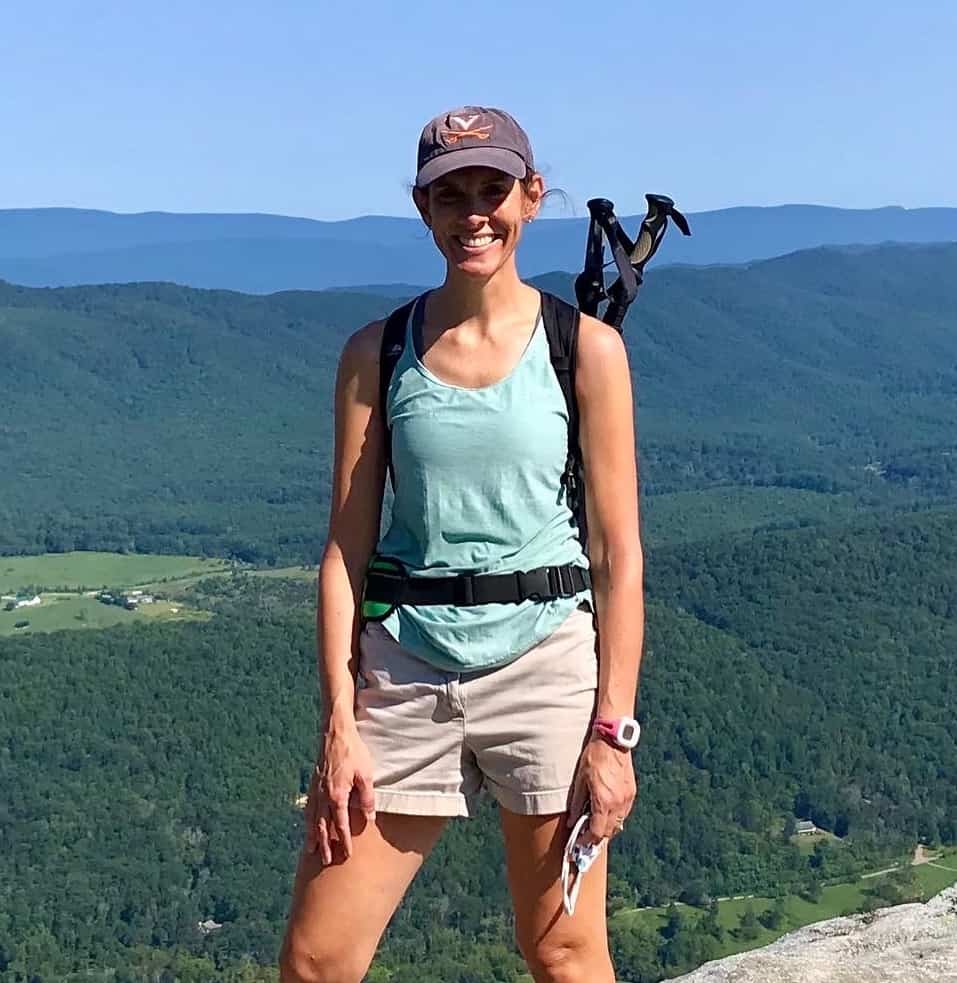 Erin Gifford is the editor of Go Hike Virginia. She has completed more than 300 hikes in Virginia. She is also the author of three hiking guidebooks from Falcon Guides. Need help finding a hike? Check out the Trail Finder feature or send Erin a message.