Paul's Creek Trail: A Quiet Waterfall Hike (+ Natural Water Slides)
I love secret hiking trails. You know the ones, the trails that feel like you are the only one that knows about them.
They are the exact opposite of Dragon's Tooth and Devil's Bathtub. As in, the hikes and trails that everyone knows about and everyone wants to hike, at the same time.
I recently came upon a hidden hike that was pure delight. So quiet, so beautiful, so serene. I almost wanted to keep this hike to myself.
Honestly, this Central Virginia day hike may only be secret outside of summer months given it's got more than 70 reviews on AllTrails. Still, it felt secret to me.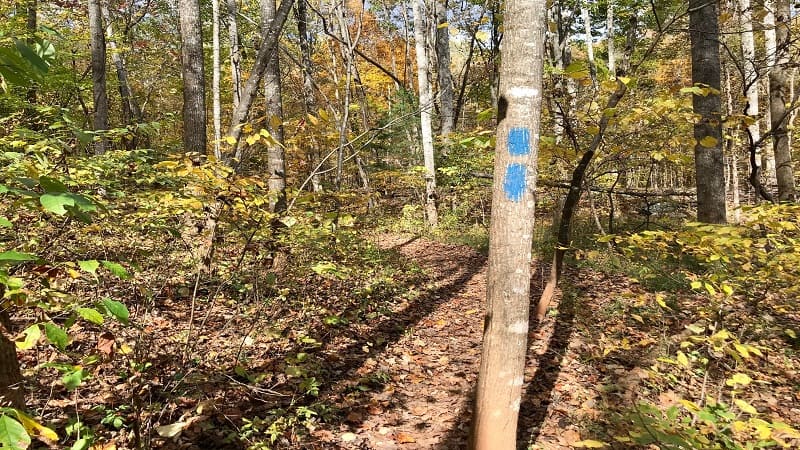 This short and sweet hike is the 1.2-mile out-and-back Paul's Creek Trail. It's a stone's throw from Wintergreen Resort (it may even be on resort property).
I hiked this trail, which finishes at an exquisite cascading waterfall, with a friend of mine last week. It was just the two of us. It was fantastic.
| Trail Stats | |
| --- | --- |
| Length | 1.2 miles |
| Difficulty | Easy |
| Trail Type | Out-and-Back |
| Elevation Gain | 328 feet |
| Duration | 1-1.5 hours |
| Terrain | Mostly dirt & rock trails |
| Dog-Friendly | Yes |
| Fee | Free |
| Driving Directions | Click Here |
Arriving at the Trailhead
When you arrive at the trailhead, you'll quickly note that there is no parking lot. The directions dead-end in a cul-de-sac.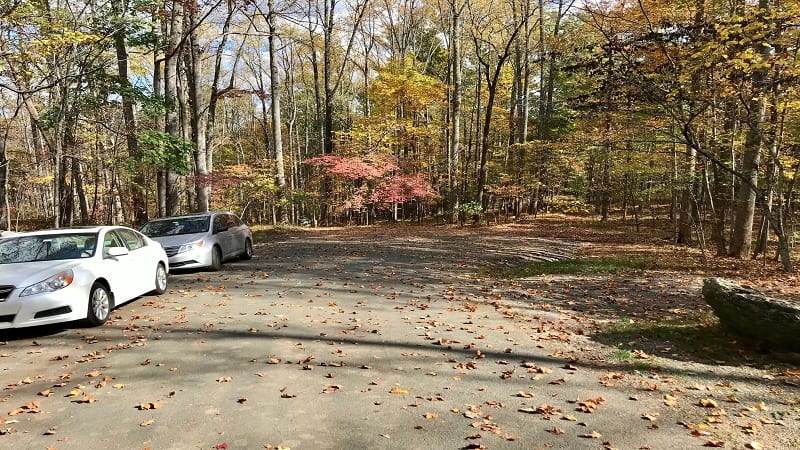 Your only option is to parallel park on either side of Paul's Creek Court. The Paul's Creek Trail begins just a few steps from the end of the cul-de-sac.
The First Steps
This delightful forested hike begins simply enough as a walk through the woods. At the .15-mile mark, turn left to stay on the trail.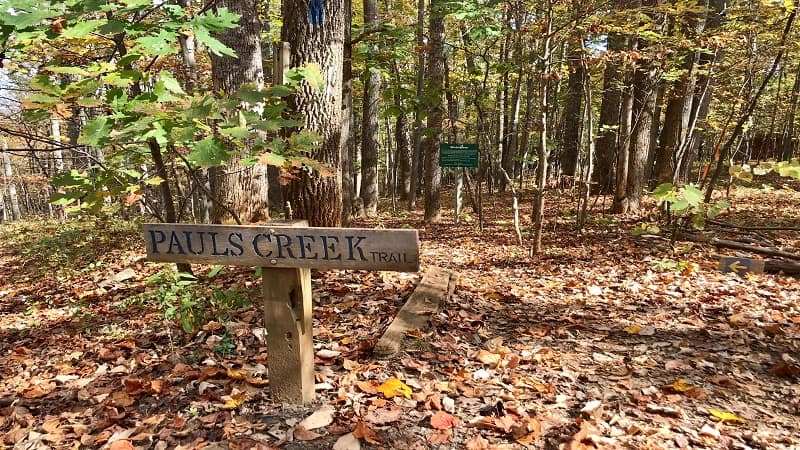 It's not easy to notice, but you will (eventually) see blue blazes that mark the trail. When you reach the .4-mile mark, you'll approach a cascading creek.
I imagine this is Paul's Creek. But, who is Paul? I guess that's a question for another day. For now, you'll need to hopscotch across rocks over the burbling creek.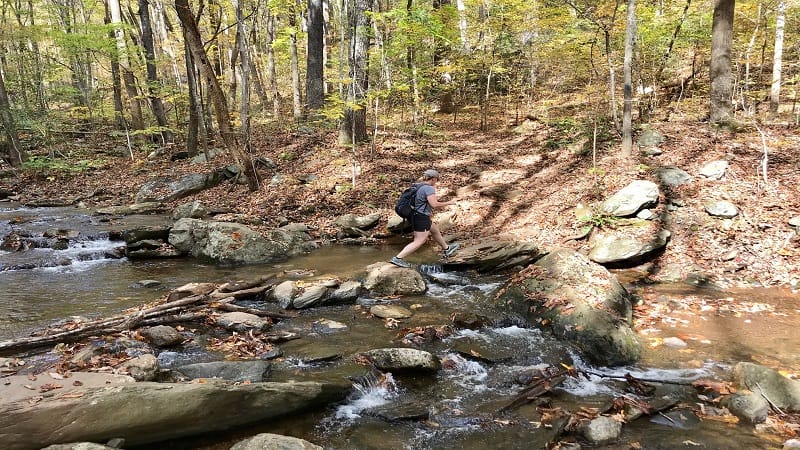 At the .55-mile mark, it's an easy walk out onto large flat rocks. Then, a waterfall. But wait, there's more. As in, natural water slides.
Yes, when water levels are just right, you can slide down these natural water slides into a refreshingly cold basin of creek water. Truly, the perfect summertime treat.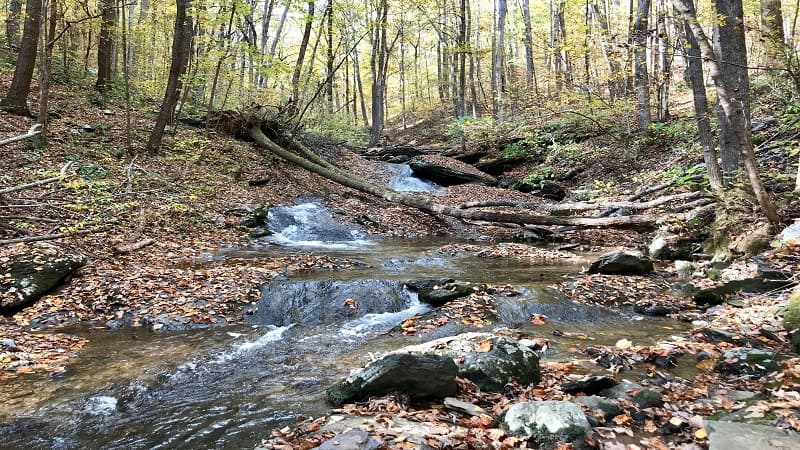 So, as I noted above, this likely is not such a hidden trail in summer. But in fall, when it was just the two of us, we felt like we were the only ones that knew about this trail.
Wrap-Up Notes
As you can imagine, this is a short hike. It took us less than 45 minutes to complete the trail with plenty of time spent reveling in the fall foliage and waterfall views.
If we were able to hop into the swimming hole or slide down one of the water slides, we would have spent much more time at Paul's Creek. I'll be back for sure.
Eager for more? Check out my favorite hikes near Staunton and hikes near Waynesboro, as well as cool hikes near Wintergreen Resort.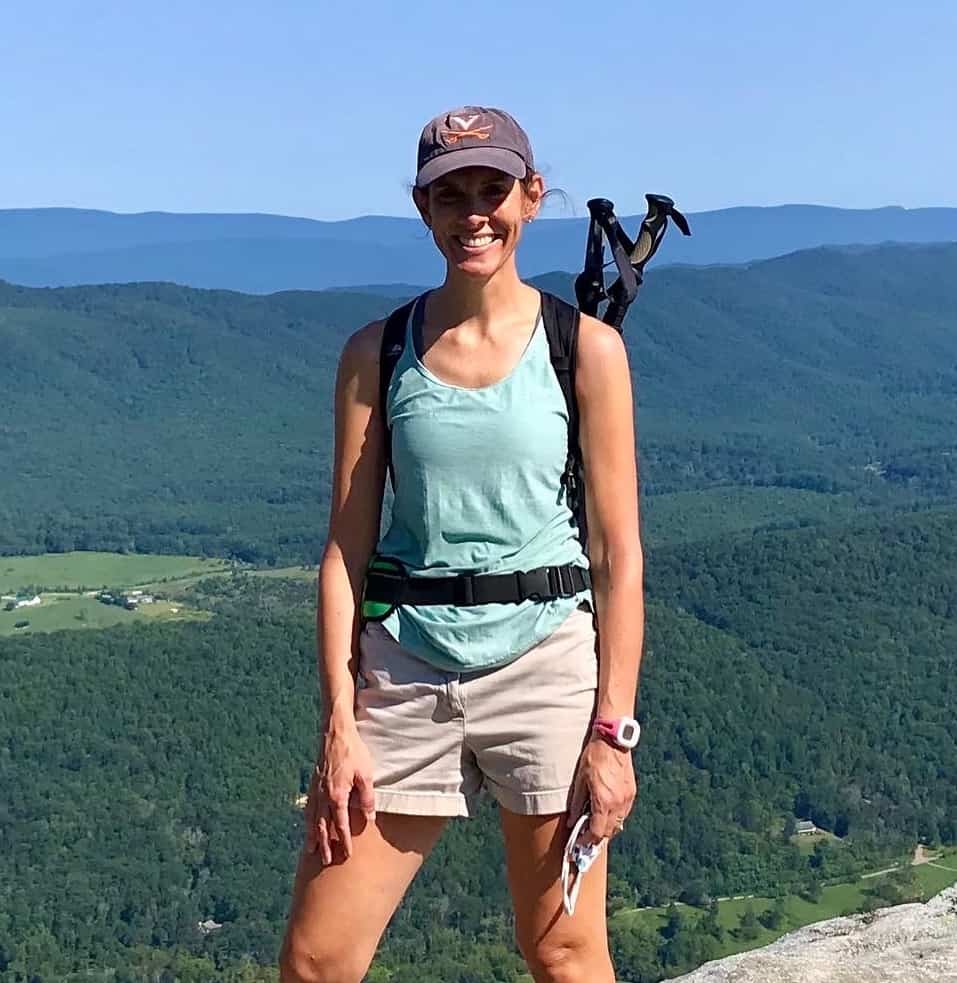 Erin Gifford is the editor of Go Hike Virginia. She has completed more than 300 hikes in Virginia. She is also the author of three hiking guidebooks from Falcon Guides. Need help finding a hike? Check out the Trail Finder feature or send Erin a message.