15 Hardest Hikes in Virginia (That Will Leave You Feeling High on Life)
We may not have 14ers in Virginia, but there are more than a few challenging hikes in this state. Thankfully, these hikes also come with big rewards.
You'll relish far-reaching vistas, fire lookout towers and rock scrambles. You'll also gain serious street cred for completing any one of these hikes.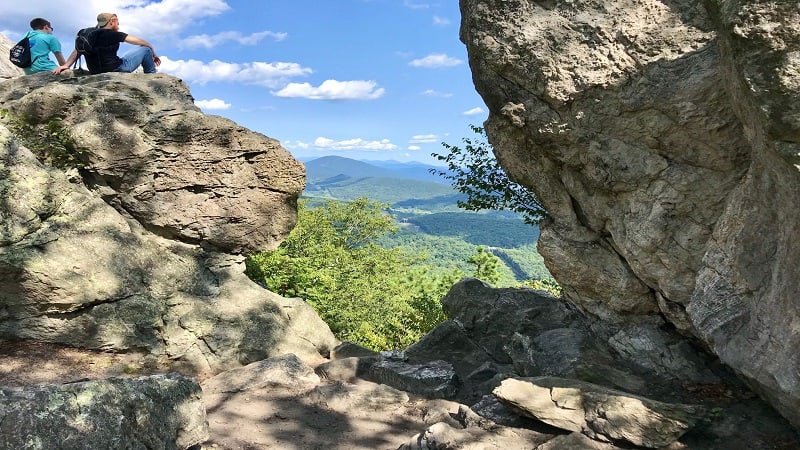 Hardest Hikes in Virginia
If you're looking for a few bucket list hikes that will test your skills and stamina, I've got you covered. These 15 hikes are challenging, but also gratifying.
Trust me, you'll step off the trail feeling accomplished and high on life. If you feel up for the challenge, let's go.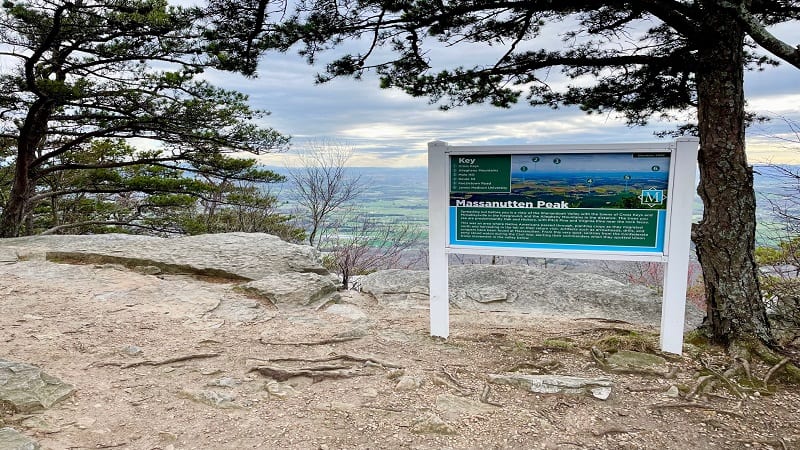 At Massanutten Resort, there are two hiking trails, including the Massanutten Ridge Trail, which leads to the top of Massanutten Mountain.
For a real challenge with serious rock scrambles, this hike is for you. It's just 5.5-miles, but it feels like so much more on this rocky ridgeline hike.
There are at least three big rock scrambles on this hike. It feels like you're climbing mountain after mountain, but the overlook views are a huge reward.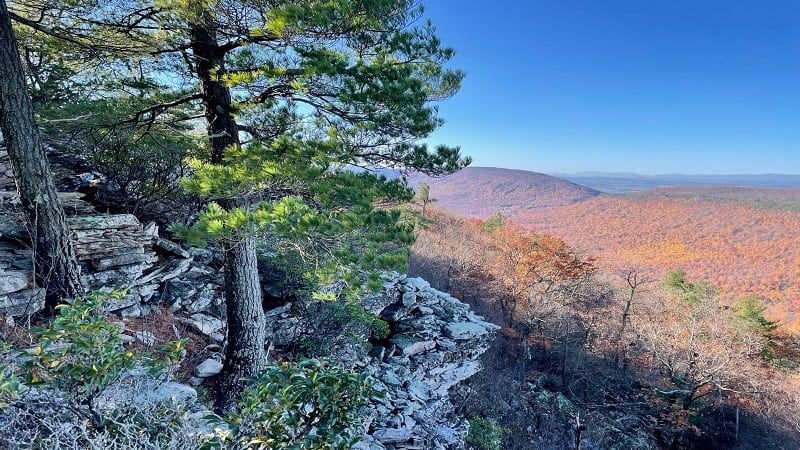 The hike to Strickler Knob is strenuous, but it's also worth every ounce of effort for the scenic ridgeline vistas and views from atop Strickler Knob.
Begin on the Scothorn Gap Trail, but be prepared for an early water crossing. You may get wet after an overnight rain shower if you arrive unprepared.
The last mile of this hike along the Strickler Knob Trail is quite rocky, so mind your footing. Keep your eyes open for bright pink blazes on the rocks.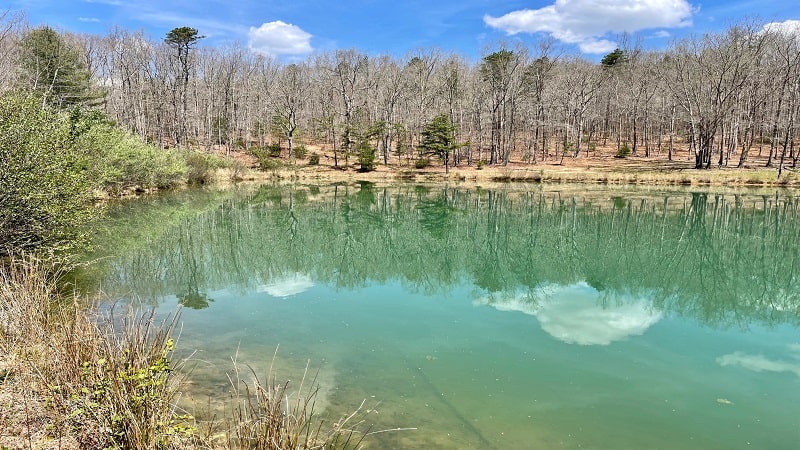 The hike to the top of Sugar Run Mountain rewards with big views, but you've definitely got to earn them on this 10.8-mile loop hike in Southwest Virginia.
Over the course of the hike, you'll experience a 2,000+ elevation gain, but thankfully the first three miles are flat, allowing for a nice warm-up.
You'll reach Wapiti Shelter at the 2.8-mile mark. From here, it's all uphill until you reach the overlook, so make this a stop for lunch or a water break.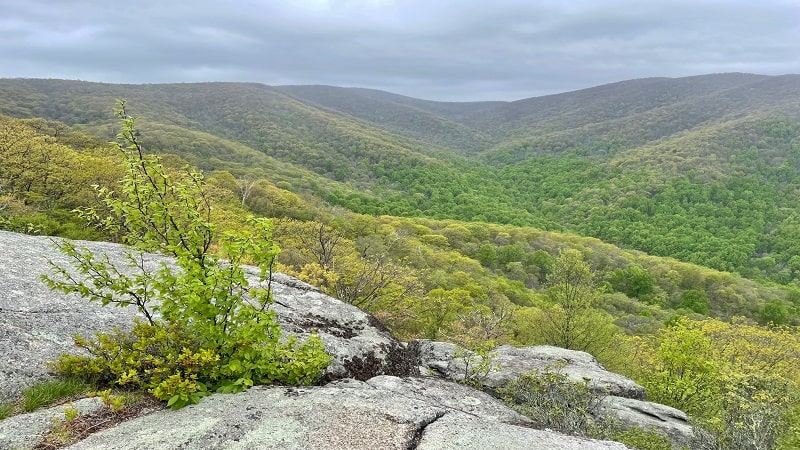 I love hikes that are more than a waterfall hike or a hike to big views. You know, hikes that check several boxes, with wide-open vistas, cascades and cabins.
The challenging 9.1-mile hike to Bear Church Rock has flowing rivers, a rock scramble, wide-open views and a watering hole. Seriously, so much to offer.
Take your time and enjoy the solitude of the forest on this strenuous, but less-trafficked boundary hike in Shenandoah National Park.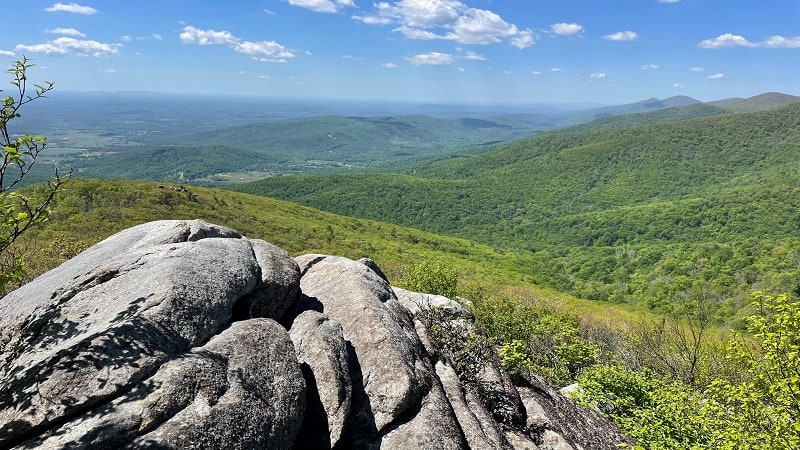 There's no question, Terrapin Mountain in Big Island, Virginia is a challenging 10.3-mile hike. It's also a hike that wows with views and cool water features.
You'll definitely need to dig deep at some points on this hike, especially in the first three miles until you top out on your elevation gain of 2,600+ feet.
You will be rewarded with three rocky outcrops with big views before you arrive at the summit. They can be easy to miss, so keep your eyes open.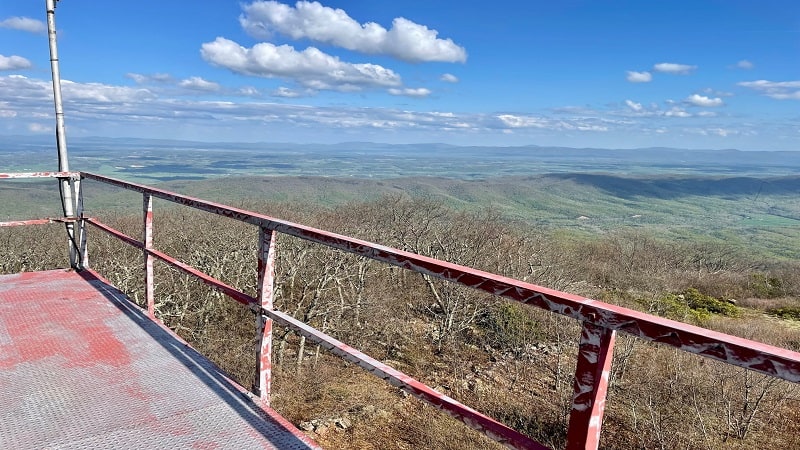 If you like a challenge, as well as ogling scenic views from atop a three-story fire tower, then the 9.2-mile out-and-back hike to Elliott Knob is for you.
There's no question, this hike will torch calories, especially the fourth mile when the elevation gain tops 900 feet. You've got this. Just take it slow.
Elliott Knob is the highest point in Augusta County and forms the crest of the Great North Mountain. From the fire tower, take in spectacular 360-degree views.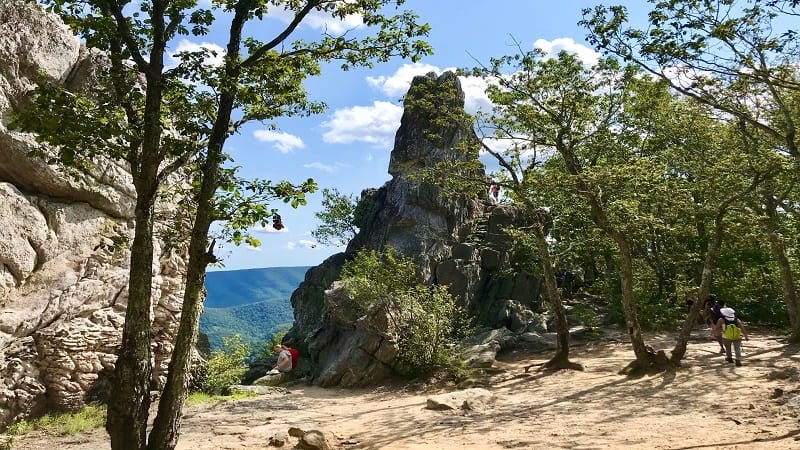 For Dragon's Tooth, you start on the mild, forested Dragon's Tooth Trail, then manage a strenuous .8-mile section of the Appalachian Trail.
You will use hands, feet, elbows, toes, fingers and knees to reach the summit. Then, get ready to climb to the top of the 35-foot-tall rock spire for views.
Plan to embrace steep rocky steps and areas where you feel like you are scaling the side of a mountain, even iron bars to climb rock faces.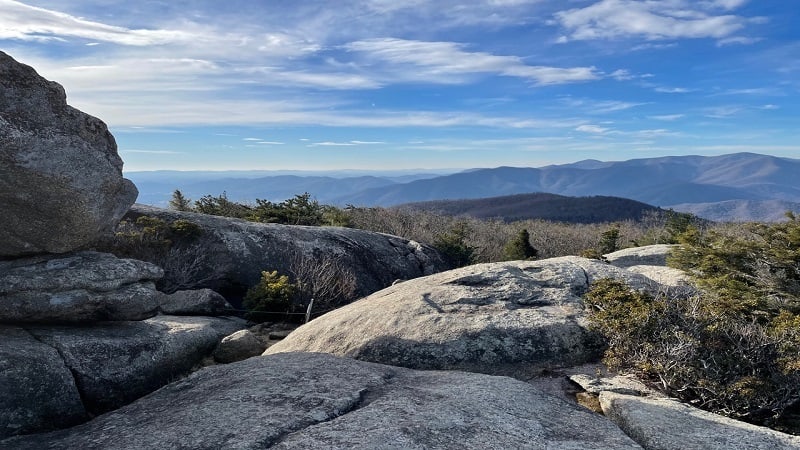 In 2019, Outside magazine named this 9.4-mile loop hike among the 25 best hikes in the world. Not even just in the United States. The entire world.
A mile of the Old Rag Mountain hike is an intense rock scramble. Get ready to strategize rocky passages, slide down granite surfaces and navigate tight spaces.
A new pilot ticket program runs from March 1 to November 30, 2022. All hikers must purchase a day-use ticket to hike Old Rag for $1 at Recreation.gov.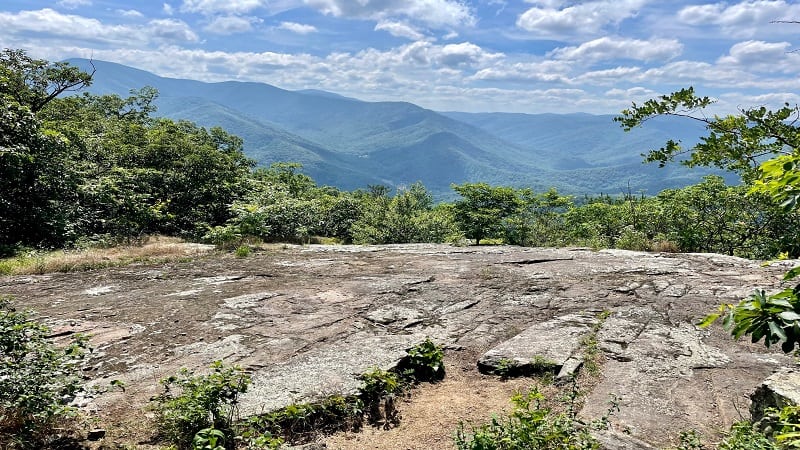 The 15.0-mile loop hike across Three Ridges Wilderness is both extraordinary, and at times, extraordinarily challenging.
If you're not in the mood for a 15-mile hike, there are several scenic options. From the trailhead at Reeds Gap, it's just .8 miles to a spectacular overlook.
Alternatively, the best viewpoint of this hike is at the 3.8-mile mark. Enjoy your lunch, then re-trace your steps for a 7.6-mile out-and-back hike.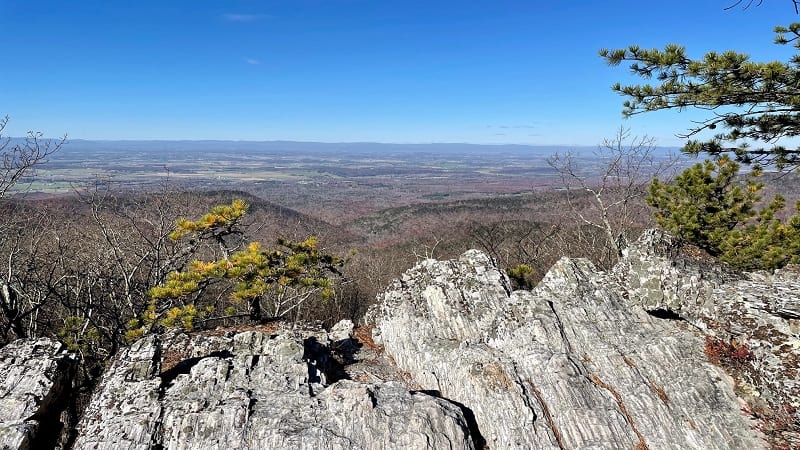 The scenic and strenuous 9.8-mile Riprap Loop at Shenandoah National Park includes the Appalachian Trail, Riprap Trail and Wildcat Ridge Trail.
I suggest a clockwise loop to save the rewarding overlooks, water crossings and cascading falls, even a swimming hole, for the latter half of this hike.
You'll reach Chimney Rock at the 8.1-mile mark. Sit on a flat top rock to revel in mountain views. From here, it's less than two miles to the end of the hike.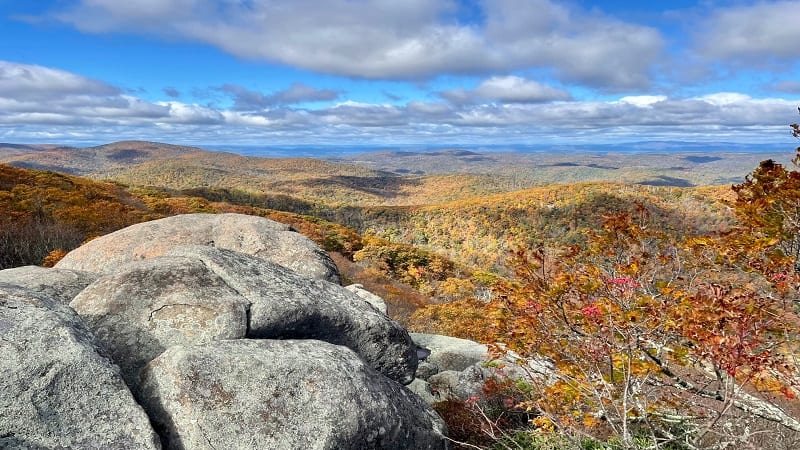 With an elevation of 4,063 feet, The Priest is the highest point in Nelson County. It also asks that hikers climb more than 3,000 feet to reach the top.
The full 9.0-mile hike is on a southbound stretch of the Appalachian Trail. You may feel that the trail is unrelenting, but you will be rewarded.
To reach the summit, you'll navigate more than 30 switchbacks. Thankfully, the far-reaching panoramas are beyond your wildest dreams.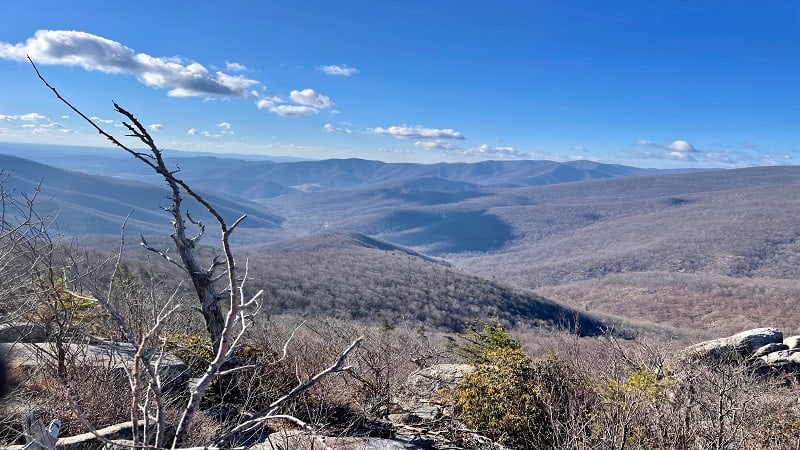 The 9.7-mile hike at Robertson Mountain begins from the same lot as Old Rag. There are no rock scrambles like Old Rag, but this is still a five-star hike.
It's a rugged, unrelenting climb to the summit, but you'll be glad you tackled this hike for the far-reaching panoramas. Just be sure not to miss them.
At the 3.6-mile mark (counter-clockwise), an unmarked spur trail leads off to the left for spectacular vistas from an elevation of 3,297 feet.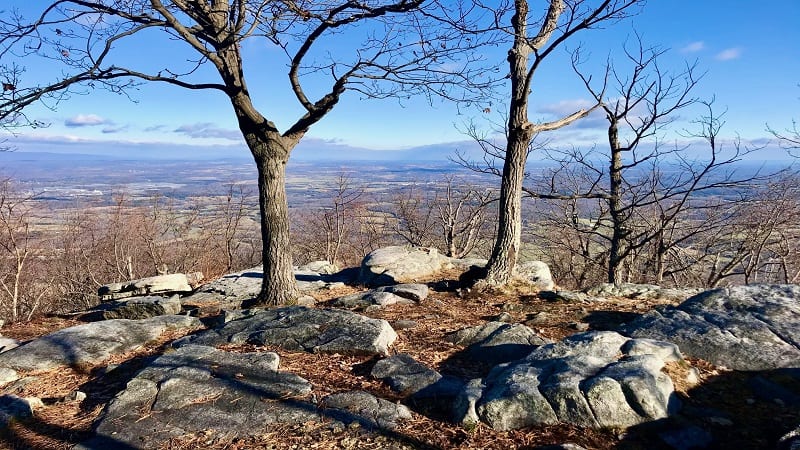 This 10.7-mile Signal Knob hike in the George Washington National Forest is tops with backpackers. Keep your eyes open for camp sites with fire rings.
Going counter-clockwise, your first steps are on the Massanutten Trail. Pass an old stone home. You'll reach Buzzard Rock Overlook at the 1.5-mile mark.
At the 4.6-mile mark you will reach the Signal Knob Overlook, once a lookout point for Confederate officers during the Battle of Cedar Creek in 1864.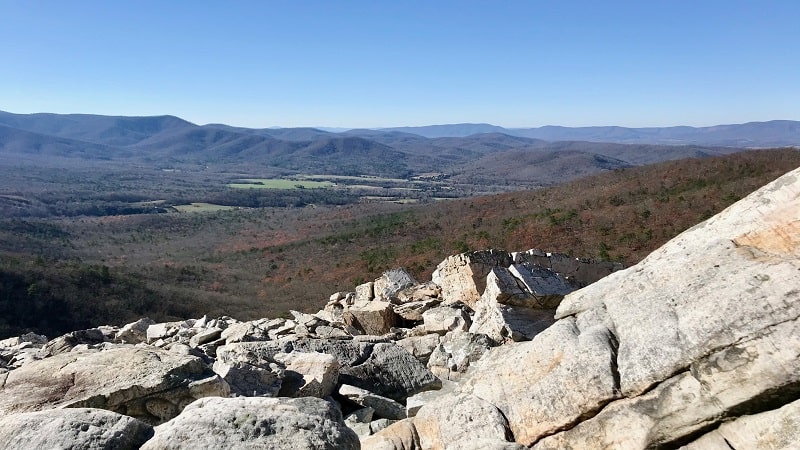 Devil's Marbleyard is the granddaddy of all rock scrambles. You must climb up, over and around boulders across an eight-acre rock field to reach the top.
This naturally-formed super-size scramble was likely created many years ago by frost wedging, when water froze and broke large rocks down over time.
A forested hike along the Belfast Trail leads to this never-ending field of quartzite boulders – some the size of cars – that will leave you in awe.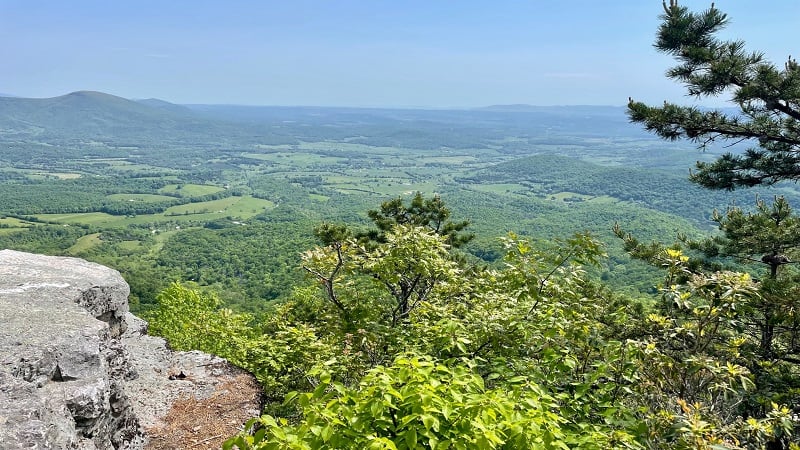 For the ultimate two-for-one hike, look to the 10.7-mile House Mountain hike near Lexington for views from Big House Mountain and Little House Mountain.
Actually, it's more like a three-for-one hike thanks to views from the Table Rock overlook. You'll need to dig deep though. This is a really tough hike.
The overall elevation gain is 3,200+ feet as you ascend and descend two separate mountains. Take lots of breaks and drink plenty of water on this hike.