Massanutten Hiking Trails: Massanutten Ridge & Kaylor's Knob in McGaheysville, Virginia
There are two hiking trails on-property at Massanutten Resort in McGaheysville, Virginia, including the Kaylor's Knob Trail and the Massanutten Ridge Trail.
Kaylor's Knob is a moderate 3.7-mile out-and-back hike, while Massanutten Ridge is a strenuous 5.5-mile out-and-back hike.
Both hikes start from the parking area on Del Webb Drive. You'll also find Massanutten Overlook for views across the resort and Blue Ridge Mountains.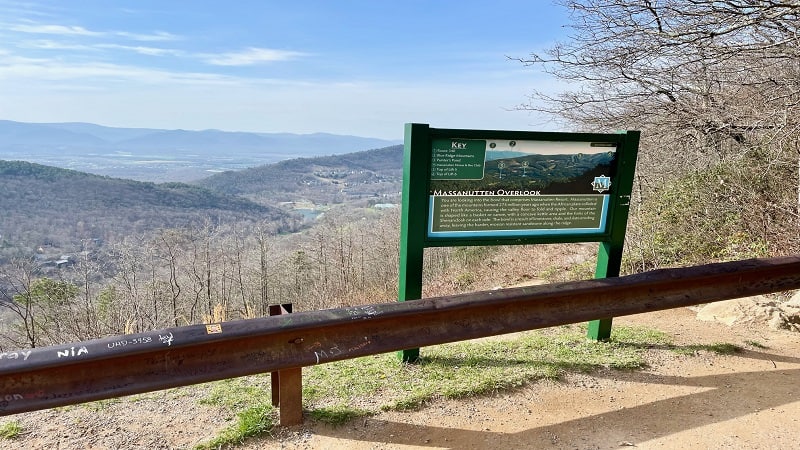 The two hikes are essentially two sides of a ridgeline hike along Massanutten Mountain. That noted, the hikes are very rocky, with some rock scrambles.
The Kaylor's Knob hike leads visitors northeast, while the Massanutten Ridge hike guides hikers southwest along the ridgeline.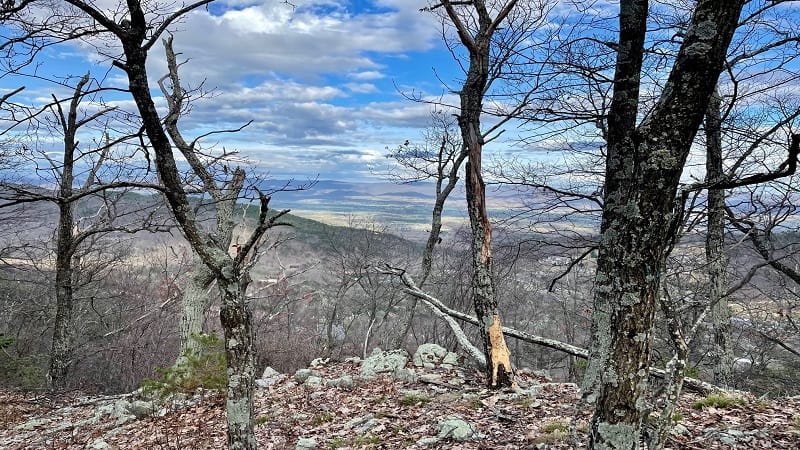 From late-fall to early-spring, both hikes afford scenic views through leafless trees across Massanutten Resort to the east and as far as Harrisonburg to the west.
Kaylor's Knob Trail
The 3.7-mile out-and-back hike to Kaylor Knob is considered moderate, with an elevation gain of 528 feet. It's also the easier of the two hikes.
This hike begins on the west side of Del Webb Drive. It's largely a slow, gradual climb to Kaylor Knob. There's a sign to mark the knob and turn-around point.
As you begin this hike, you'll see a blue diamond marker every .25 miles. You'll reach a fork in the blue-blazed trail at the .4-mile mark.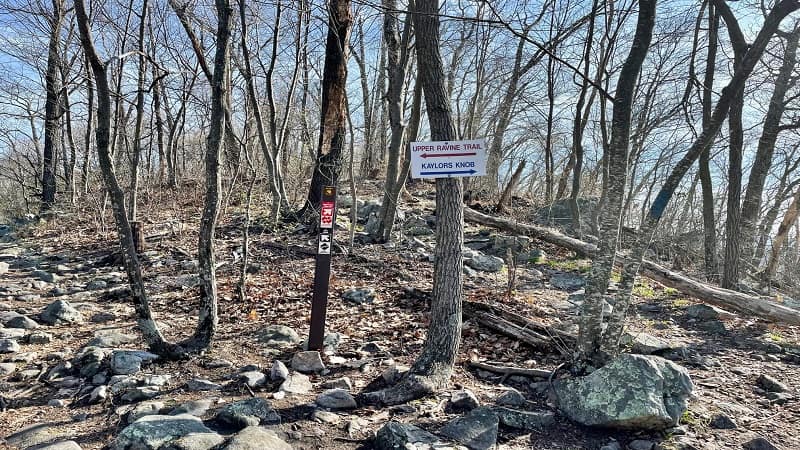 Stay right for the Kaylor's Knob Trail. To the left is the Upper Ravine Trail, which guides mountain bikers to the Western Slope bike trails.
Continue on the moderately rocky ascent to Kaylor Knob. You can take in peeks of views here and there on the left and right.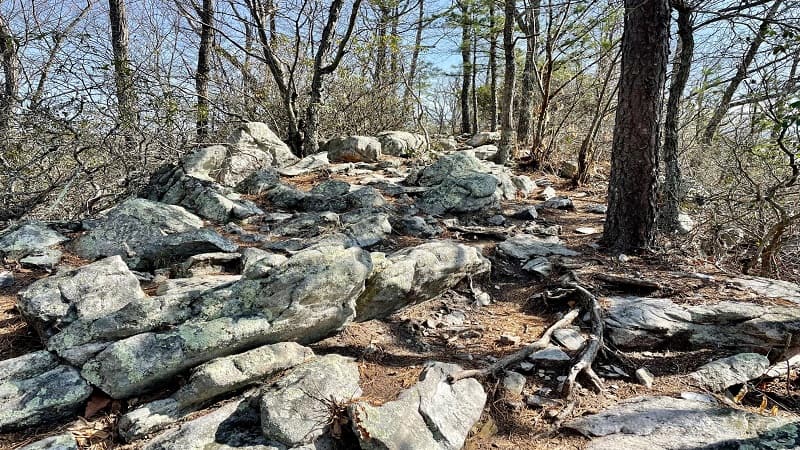 At the 1.85-mile mark, you'll see the sign for Kaylor Knob. There's a large rock to sit on and take in the mostly unobstructed mountain views.
This point is just northeast of the resort, in the Lee District of the George Washington National Forest, so you'll enjoy more mountain vistas.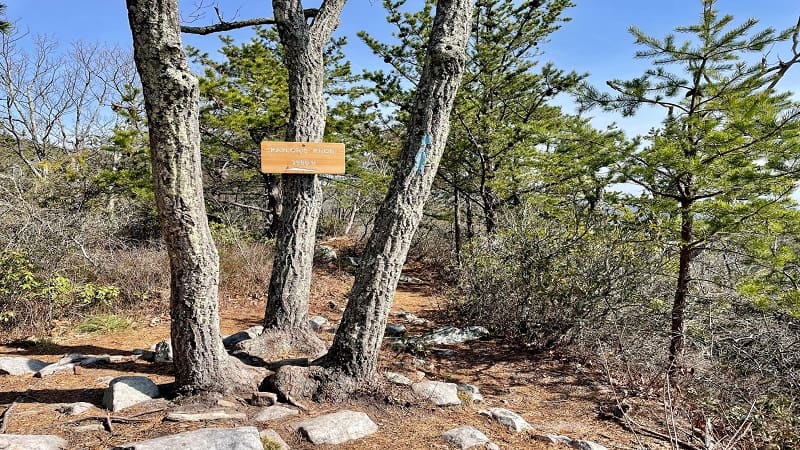 On a clear day, you can see as far east as Shenandoah National Park. This area is just west of the Swift Run Gap entrance to the park.
The trail continues on past the sign, but most people begin the descent back to the trailhead. This 3.7-mile hike took me nearly two hours to complete.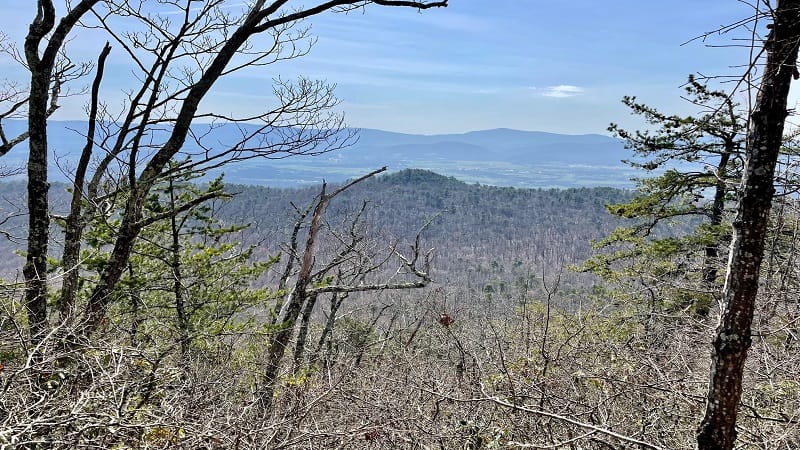 Massanutten Ridge Trail
For a real challenge with serious rock scrambles, take on the Massanutten Ridge Trail (called the Massanutten Mountain Trail in AllTrails).
This 5.5-mile out-and-back hike is fairly easy-going the first mile, but then you are rather abruptly reminded that you are hiking on a ridgeline.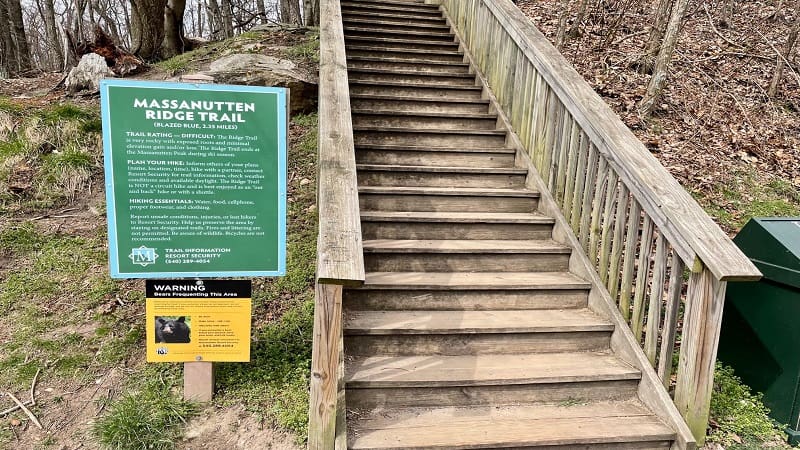 If you prefer a moderate hike, or if you have small children or dogs, I suggest turning around at the fork in the blue-blazed trail near the one mile mark.
You'll see a sign to go straight for the Peak Ridge Trail (one more name for the Massanutten Ridge Trail). The Puzzler Trail is largely for mountain bikes.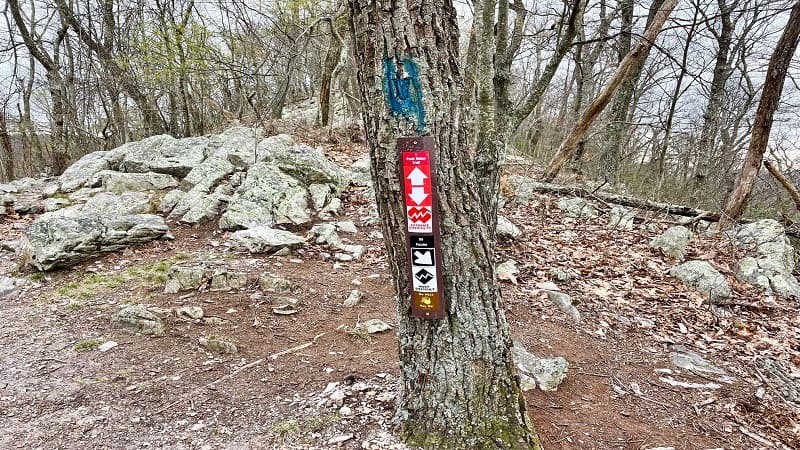 If you continue on, know that the trail gets rockier. Good hiking boots or trail runners are a must. You'll also encounter at least three big rock scrambles.
Honestly, it feels like you're climbing mountain after mountain, with no end in sight. Thankfully, there are a handful of wide-open views along the way.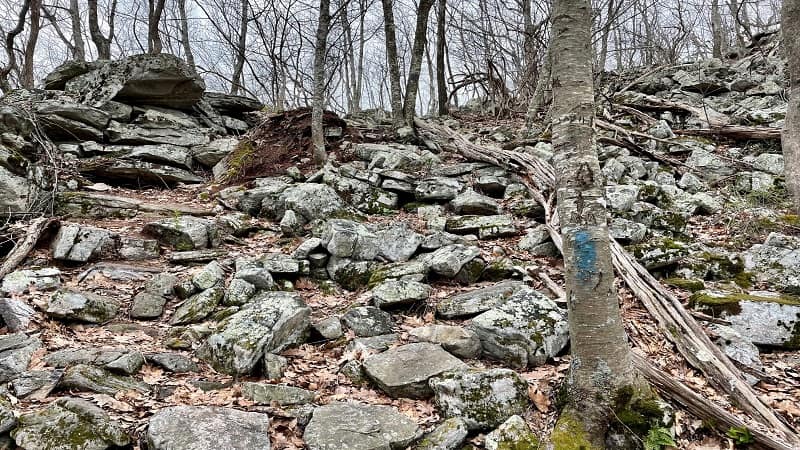 The trail just kind of ends at the 2.5-mile mark. At a gravel service road. That's it, that's all. No big views. But wait, there's more. Honestly.
Keep ascending on the gravel service road. At the 2.7-mile mark, you'll see a sign for hikers marked "Scenic Overlook." It looks to be just a few more steps.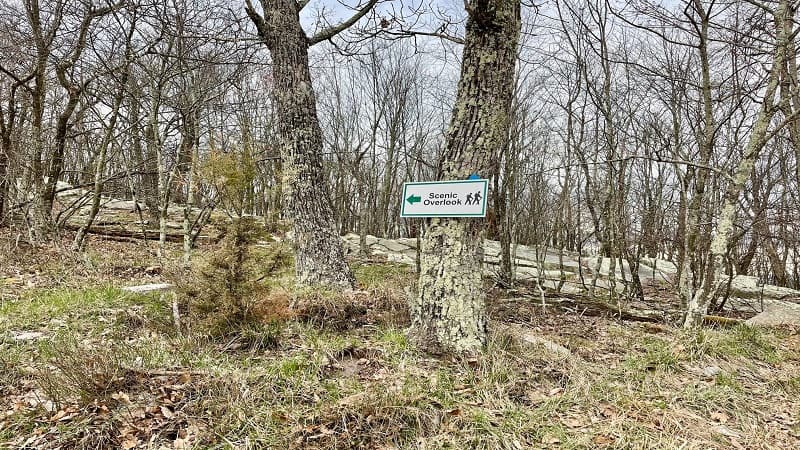 As you proceed, you'll see a tall tower and building for WPKZ-FM. To the right of the building, you'll see a second sign guiding you to the overlook.
At this point, you're no more than 15 steps from the overlook at Massanutten Peak. The big views are fantastic. It's a perfect spot to stop for a snack.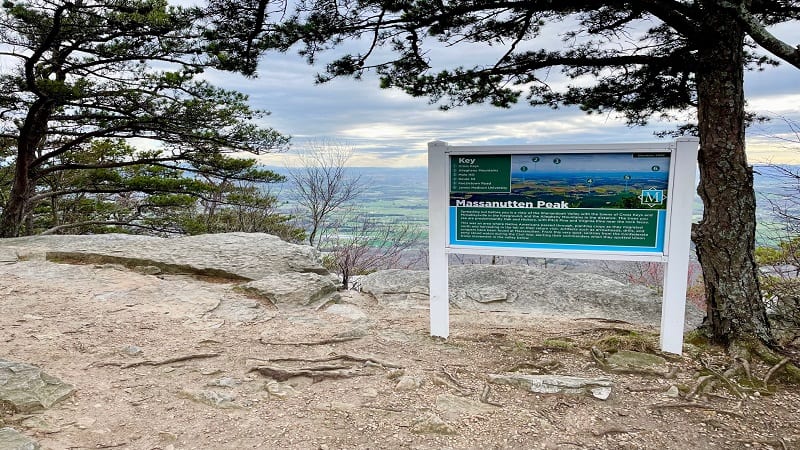 There is a large Massanutten Peak sign at the overlook noting what you can see, including the Allegheny Mountains and James Madison University.
From here, re-trace your steps to the trailhead for a 5.5-mile hike. This hike with a 928 foot elevation gain took me nearly three hours to complete.
Wrap-Up Notes
These two hiking trails are the only ones on resort property. Both are moderate to strenuous, and decidedly not for all hikers.
Resort trails are closed during hunting season, from one hour before sunrise to one hour after sunset from Nov. 1 through Jan. 8, excluding Sundays.
For an easy hike near Massanutten, I like Lake Shenandoah for a mostly flat 1.6-mile loop around the 36-acre lake. It's a 20-minute drive from the resort.