No Thru-Hike This Year? 15 Scenic Day Hikes on the Appalachian Trail in Virginia
More than 500 miles of the white-blazed Appalachian Trail meander across Virginia. That's more miles of trail than in any other state.
In Shenandoah National Park alone, more than 101 miles of the Appalachian Trail run from south to north along Skyline Drive. The trail crosses the park road more than a few times.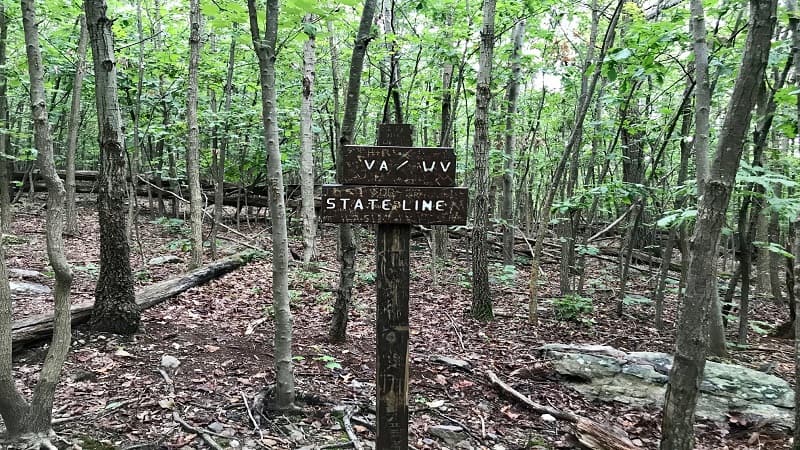 That noted, there are a lot (seriously, so many) of spectacular hikes in Virginia that allow you to step foot on the legendary Appalachian Trail.
Below are 15 of my favorite hikes that include stretches of Appalachian Trail. These aren't exactly section hikes, but they do allow you to spend time on this epic trail.
For those who aspire to hike Virginia's Triple Crown (Dragon's Tooth, Tinker Cliffs and McAfee Knob near Roanoke), a good place to start is Sawtooth Ridge.
This 1.9-mile out-and-back hike gently guides hikers on a laid-back southbound stretch of the white-blazed Appalachian Trail with scenic views and a rock scramble.
It's well worth noting that this hike shares a parking lot with the uber-popular McAfee Knob hike. What does that mean to you? Arrive very early for a parking space.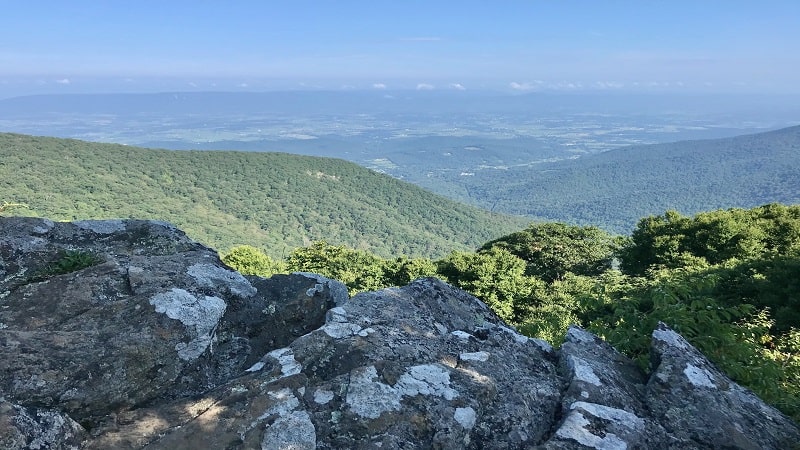 The hike to Hawksbill Summit at Shenandoah National Park is among the most popular hikes in the park. It's the park's highest point at an elevation of 4,051 feet.
There are three ways to the top, but the 2.8-mile loop hike is the only forested route that allows you to step foot on the Appalachian Trail.
Plan to enjoy a mile of the Appalachian Trail, including a section that wows with a massive boulder field, before you exit the trail to connect with the Salamander Trail.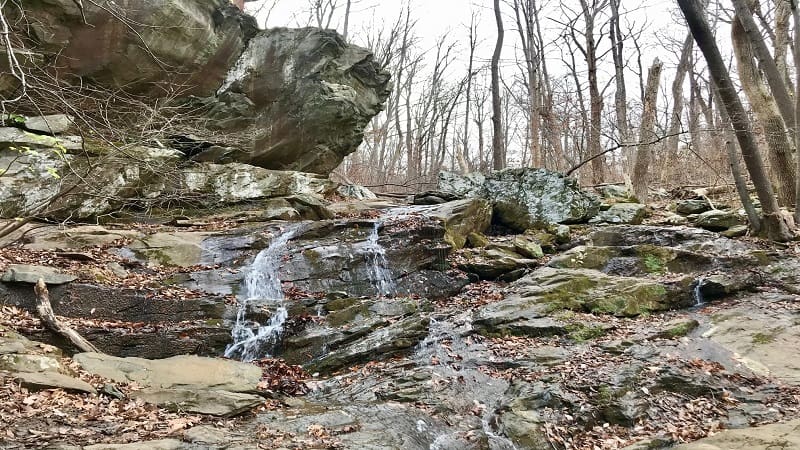 The wooded 3.5-mile out-and-back hike to Buzzard Hill by way of the Appalachian Trail wows with a creek crossing, a small waterfall and west-facing views at Buzzard Hill.
Near the top, you will reach a primitive campsite with a fire ring, but press on. The far-reaching views you've worked for are just a few more steps from here.
At the 1.7-mile mark, keep your eyes open for a short spur trail on the left. This will lead you to the west-facing overlook.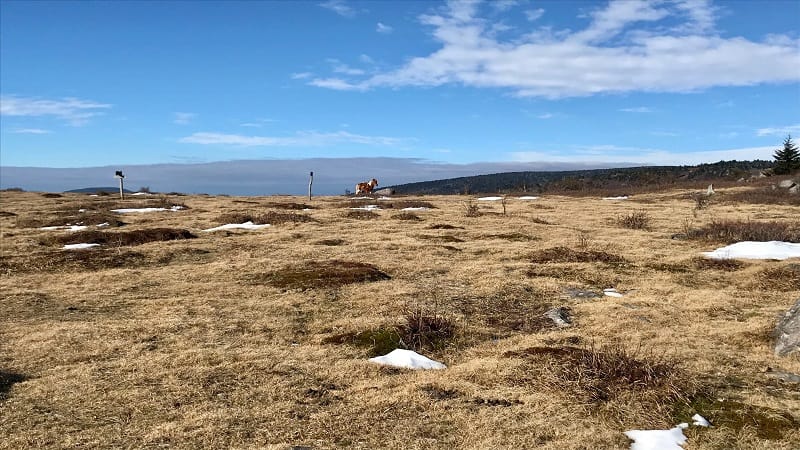 It's a must to see the free-roaming wild ponies at Grayson Highlands State Park, as well as the gorgeous landscape of grassy balds, mountain peaks and alpine meadows.
The 4.4-mile out-and-back hike from Massie Gap leads to the ponies at Wilburn Ridge by way of the Appalachian Trail. Your first steps will be on the Rhododendron Trail.
A gorgeous rocky outcrop appears at the 2.0-mile mark. Continue on through what feels like a slot canyon. In a few more steps, you will arrive at Wilburn Ridge.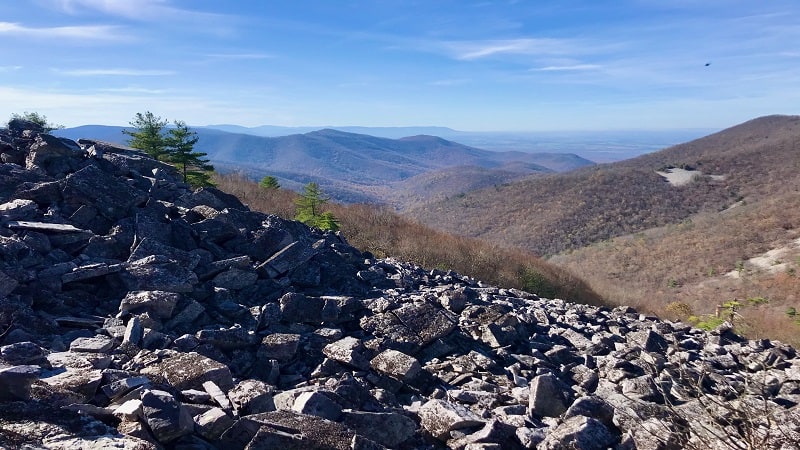 Blackrock Summit at Shenandoah National Park is an easy hike to love. It's also a plain easy hike, and one that wows with a massive field of – yes, black rocks.
Wide-open views across the Shenandoah Valley are another reason to complete this 1.8-mile hike, which includes a short, but impressive, stretch of Appalachian Trail.
A spur trail through a boulder field leads to the Trayfoot Mountain Trail. The scenic vistas, which now include Trayfoot Mountain, are even more spectacular.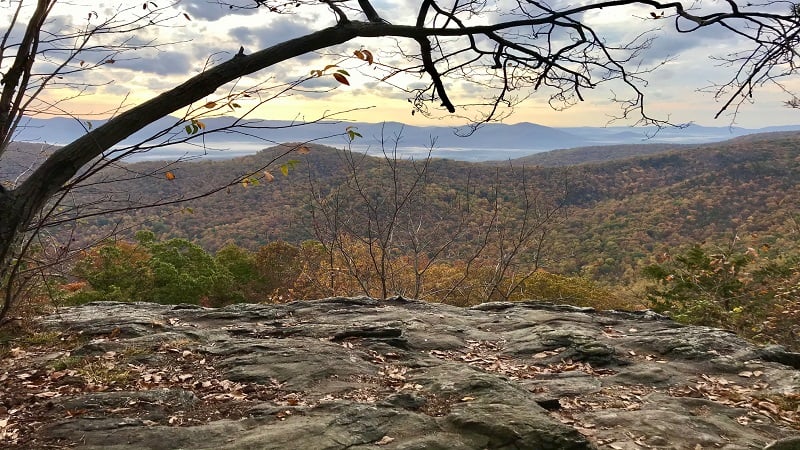 The 3.8-mile hike on the Jack Albright Loop (also known as Dobie Mountain) shares a parking lot with the popular Humpback Rocks hike. Therefore, plan to arrive early.
The hike begins on the Jack Albright Loop, but quickly connects with the Appalachian Trail after less than .3-mile (counter-clockwise route).
The Glass Hollow Overlook at the 1.0-mile mark wows with vistas of the Rockfish Valley. At the 2.5-mile mark, an unmarked spur trail leads to remains of a 1960's plane crash.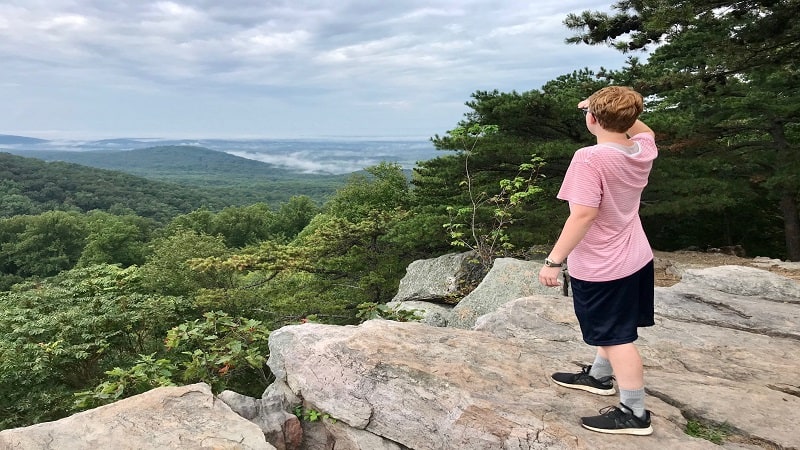 One of the most popular hikes in Loudoun County is the 5.1-mile out-and-back trek to Raven Rocks along the Appalachian Trail in Bluemont.
It's a rocky climb with an elevation gain of more than 1,500 feet that rewards your efforts with sweeping valley and mountain views.
This hike follows a meandering route along a rock-laden section of northbound trail. You may even bump into a thru-hiker or two, depending on the time of year you hike the trail.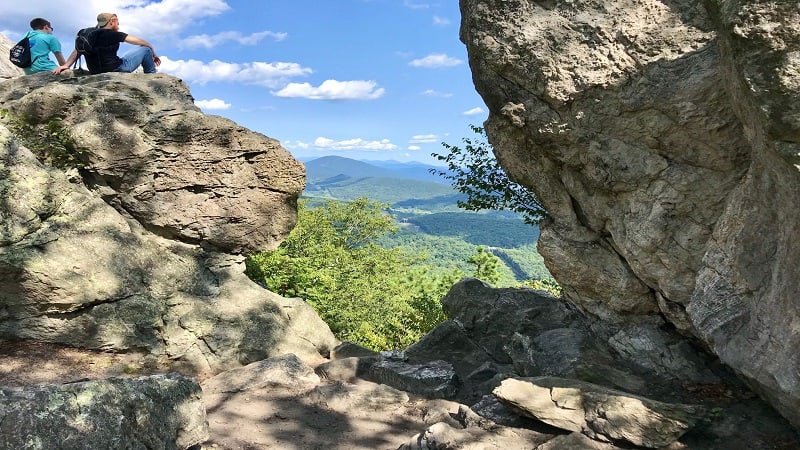 To slay Dragon's Tooth, you must complete a mild, forested hike on the Dragon's Tooth Trail, then manage a strenuous .8-mile section of the Appalachian Trail.
You will need full access to hands, feet, elbows, toes, fingers and knees to make it to the summit. From the summit, climb to the top of the 35-foot-tall rock spire for scenic views.
Embrace steep rocky steps and areas where you feel like you are scaling the side of a mountain, even iron bars to climb rock faces. Now imagine doing this on a thru-hike. Oof.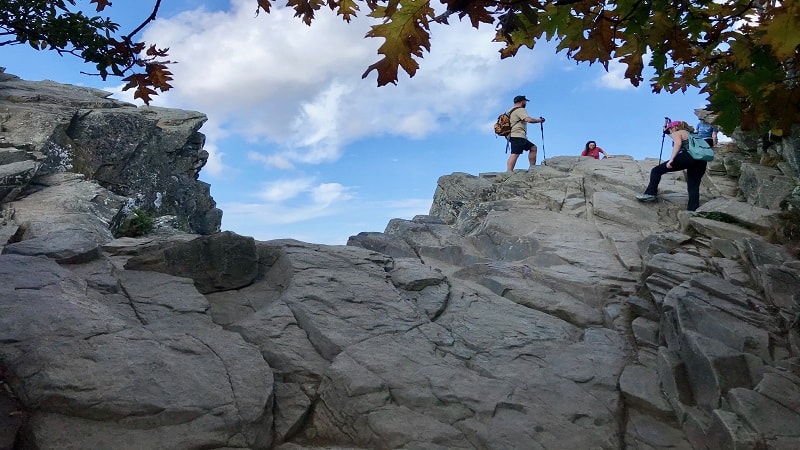 You won't step foot on the Appalachian Trail if you tackle Humpback Rocks as a 2.0-mile out-and-back hike, but you will if you opt for the 4.3-mile loop hike.
Either way, you're guaranteed sensational 360-degree views at the jagged summit. Savor all the vistas, then re-trace your steps and continue past the Humpback Rocks Trail.
Connect with a leafy stretch of white-blazed Appalachian Trail. Enjoy this engaging 2.8-mile section on your way to the Humpback Gap Overlook parking area.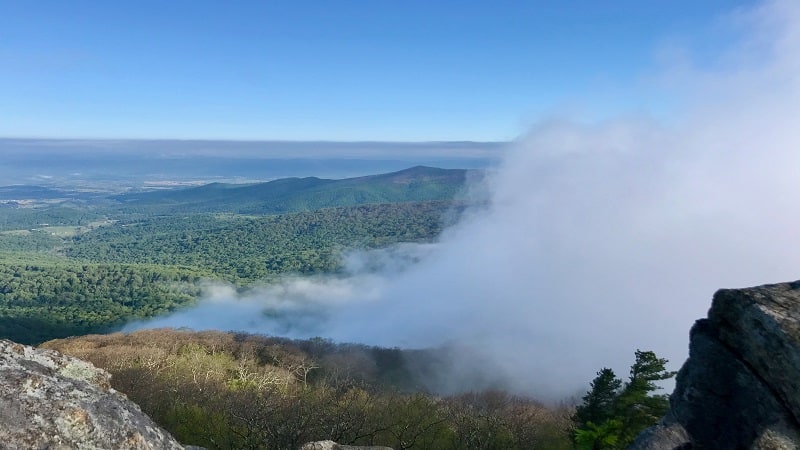 There are two ways to approach the summit of Mary's Rock. Regardless of the route you choose, you will be able to walk along the famed Appalachian Trail.
Over the summer, I opted to hike to Mary's Rock from the south and parked at Meadow Spring parking area. I took the Meadow Spring Trail to the Appalachian Trail.
A short, .1-mile spur trail diverges from the AT to ascend to Mary's Rock. From the north, you hike along the Appalachian Trail nearly the entire way to Mary's Rock.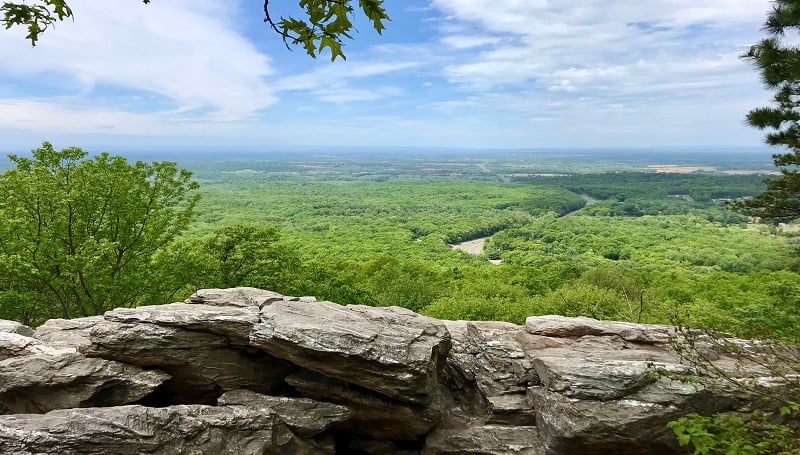 Set in pastoral Loudoun County, the hike to Bear's Den Overlook takes visitors along a delightful, shady stretch of the Appalachian Trail in Bluemont.
But first, plan to walk along a .3-mile blue-blazed spur trail from the large parking area to connect with the white-blazed Appalachian Trail.
From here, it's a short walk to the ever-scenic Bear's Den Overlook. You'll navigate tree roots, boulders, wildflowers and rocky terrain along the way.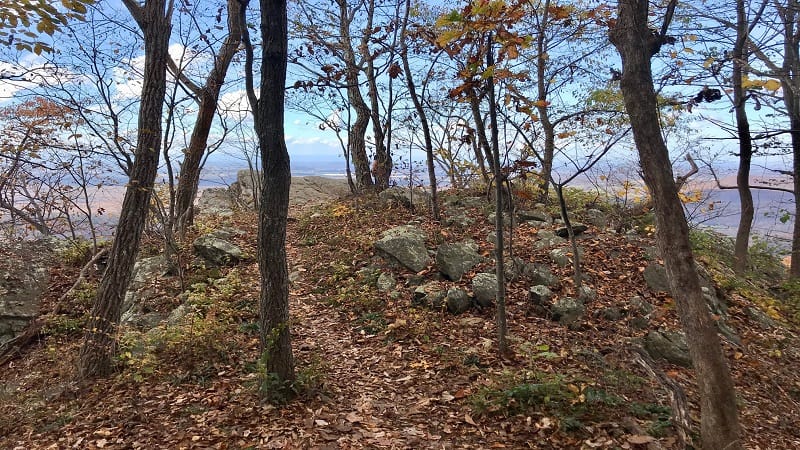 The short and sweet Dripping Rock South hike originates across the Blue Ridge Parkway from the Dripping Rock parking area (more a pull-out than a parking lot).
The 2.8-mile out-and-back hike guides you along a forested southbound section of the Appalachian Trail. Along the way, you'll be wowed by two scenic overlooks.
The first overlook appears at the .5-mile mark, while the second overlook arrives at the 1.4-mile mark and serves as the turn-around point for this hike.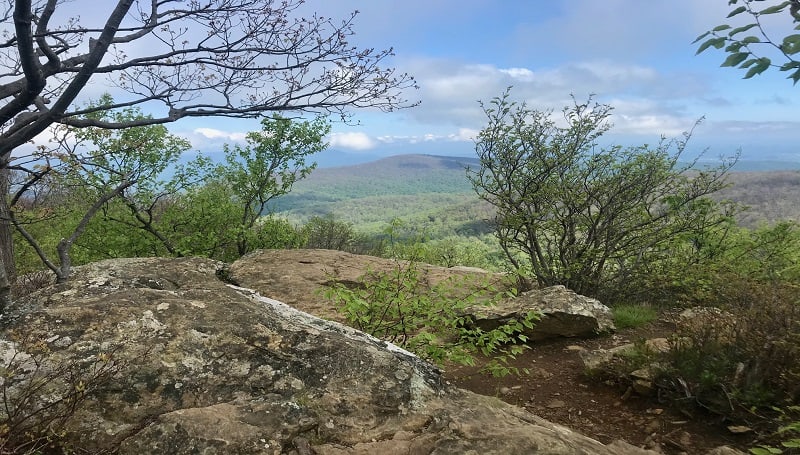 The hike to swoon-worthy Compton Peak begins just across Skyline Drive from the Compton Gap parking area at Shenandoah National Park.
From the trailhead, it's a .8-mile ascent on the Appalachian Trail to a pivotal four-way intersection. From here, turn right onto a short spur trail to reach Compton Peak.
Re-trace your steps and cross over to the spur trail on the other side of the trail marker to reach a columnar jointing. Re-trace your steps, then descend the AT to your vehicle.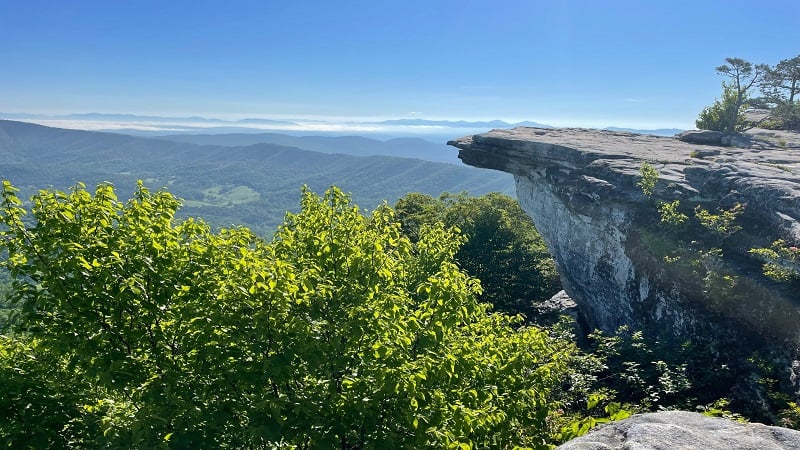 It's a steady climb over 4.0 miles to reach McAfee Knob. However, you will be beyond wowed by far-reaching views of Catawba Valley, Roanoke Valley and North Mountain.
With regard to the Appalachian Trail, there are two options. You can take the AT all the way to McAfee Knob. Or, you can start on the AT, then hook up with a fire road for 2.2 miles.
The wide fire road is a good option if you're hiking with a group or with kids. It's definitely the easier option. Once you reach McAfee Knob, take a seat and enjoy the views.
For a scenic loop hike with easy parking and access to sundries (in-season), the Loft Mountain Loop at milepost 79.5 in Shenandoah National Park is just the ticket.
This 2.1-mile hike couples the Frazier Discovery Trail with the Appalachian Trail for a gram-worthy hike with rock scrambles, creek crossings and far-reaching views.
Take this loop counter-clockwise and you'll reach a show-stopping vista at the 1.2-mile mark. It's an east-facing viewpoint that would be beyond fantastic at sunrise.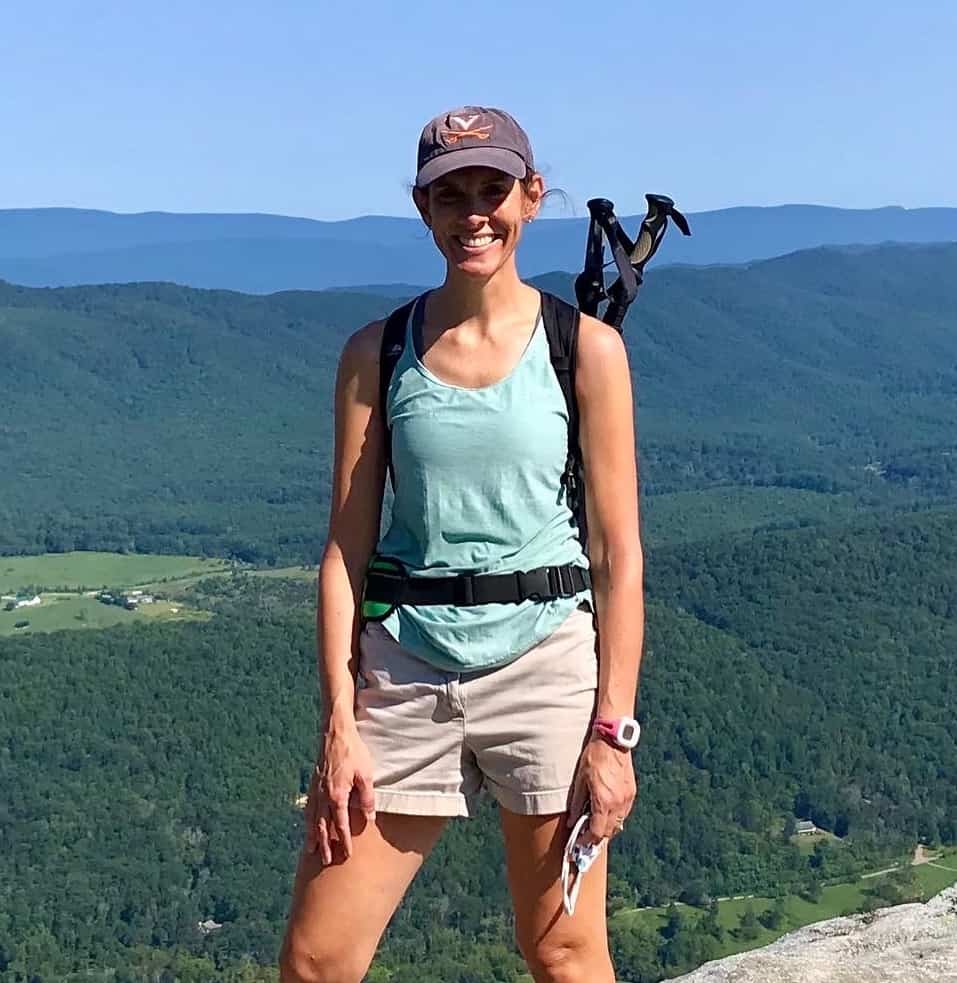 Erin Gifford is the editor of Go Hike Virginia. She has completed more than 300 hikes in Virginia. She is also the author of three hiking guidebooks from Falcon Guides. Need help finding a hike? Check out the Trail Finder feature or send Erin a message.