Hike the Appalachian Trail to Buzzard Hill in Bluemont
It's always exciting to hike a new trail, especially one that you didn't realize was there before. This was Buzzard Hill for me, which was a mere 40 minutes from my home.
I'd hiked Bears Den and Raven Rocks at least a dozen times. These two hikes in Bluemont are short drive from Buzzard Hill. How had I missed this hike before?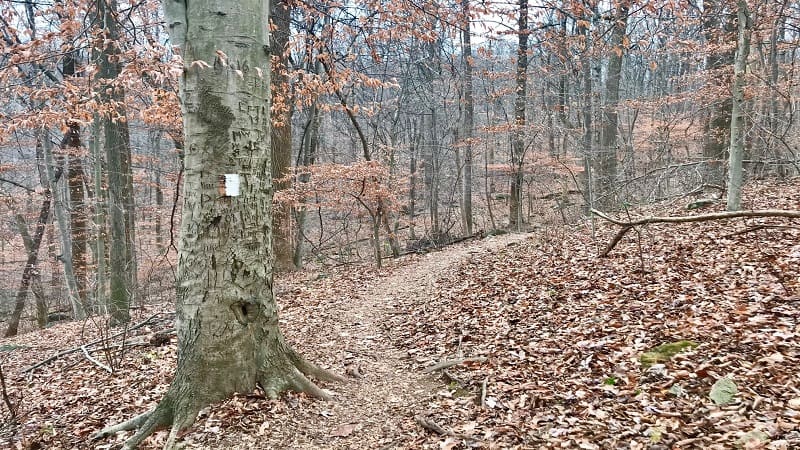 The 3.5-mile out-and-back hike to Buzzard Hill by way of the Appalachian Trail may not have been on my list before, but I'm glad this hike found me.
This wooded hike wows with a creek crossing, a small waterfall and west-facing views at Buzzard Hill. Even better, the trail wasn't unbearably crowded on a Saturday.
| Trail Stats | |
| --- | --- |
| Length | 3.5 miles |
| Difficulty | Moderate |
| Trail Type | Out-and-Back |
| Elevation Gain | 790 feet |
| Duration | 2-3 hours |
| Terrain | Mostly dirt & rock trails |
| Dog-Friendly | Yes |
| Fee | Free |
| Driving Directions | Click Here |
Arriving at the Trailhead
It's a mostly easy drive to reach this trail, until you reach the last 1.5 miles along Morgans Mill Road. It's bumpy, narrow and gravelly. Oof, I was not a fan.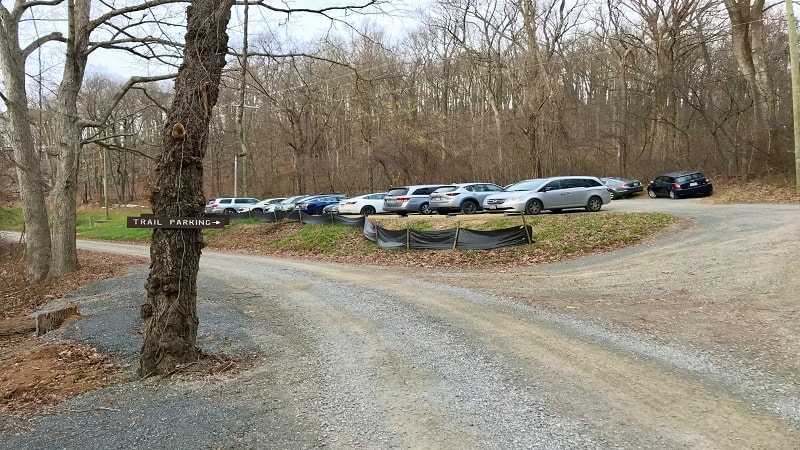 If you have a four-wheel drive vehicle, this road will be no problem. Honestly, I was fine in a minivan too, but again, just not a fan.
You'll soon see a parking lot on the right. This has 10 pull-in spaces and room for another five cars to park parallel in the back of the parking lot.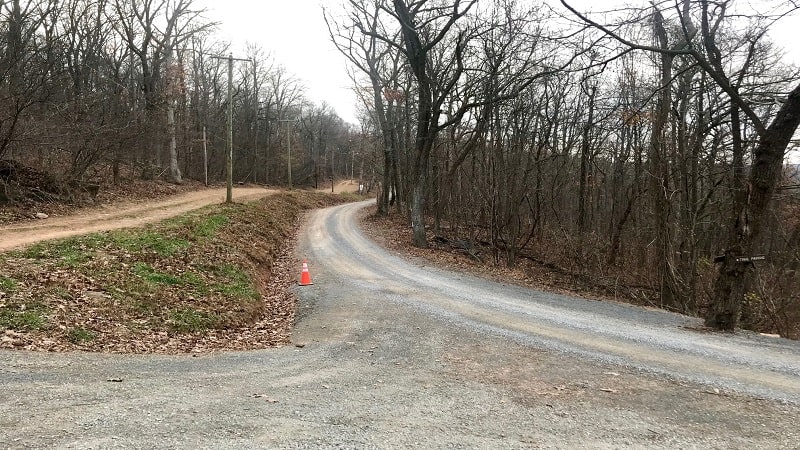 You won't immediately see the Appalachian Trail. From the lot, walk east up a dirt road that parallels the road you drove in on. You'll soon see the trailhead on the left.
The First Steps
This northbound section of the Appalachian Trail begins with a rather quick ascent of 150 feet, mostly by way of wooden steps built into the hiking trail.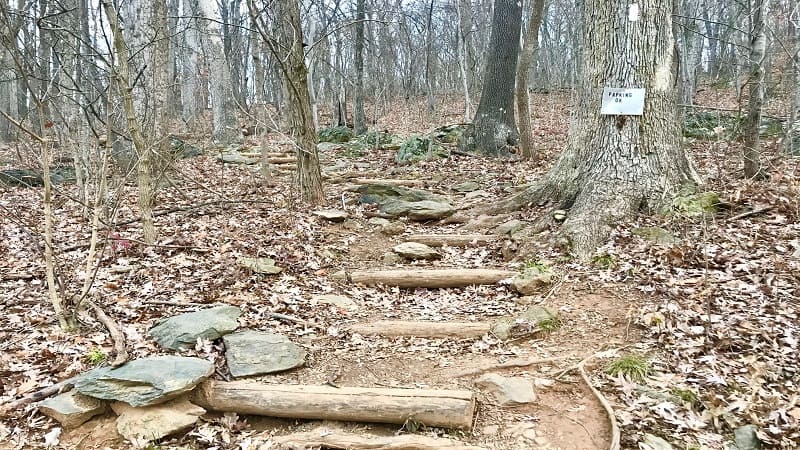 Just past the .5-mile mark, you will begin to hear the burbling sounds of a brook that runs through Reservoir Hollow. As you can imagine, it's very relaxing.
Continue on to reach an easy creek crossing at the .7-mile mark. From here, the AT goes up the hill. However, a short spur trail on the right leads to a waterfall.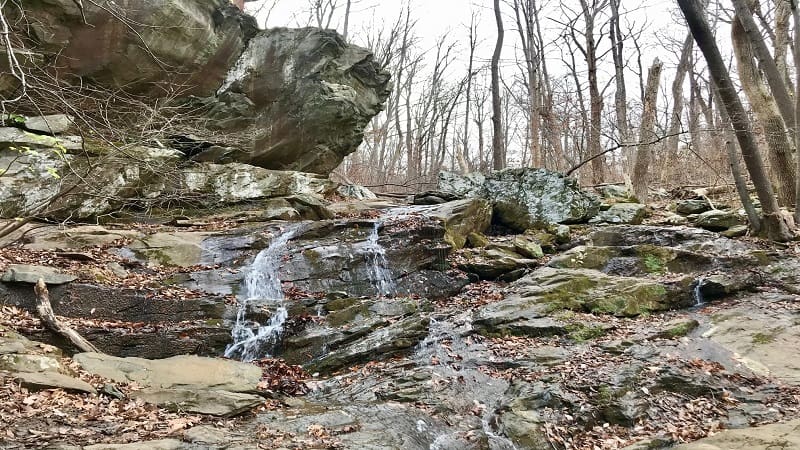 The waterfall is small, but still a delight and well worth an easy rock scramble and a snack break at the falls before ascending to Buzzard Hill.
At the 1.5-mile mark, you will begin the final climb to the Buzzard Hill overlook. It's not so bad, but you will be in for another quick ascent of 150 feet to the summit.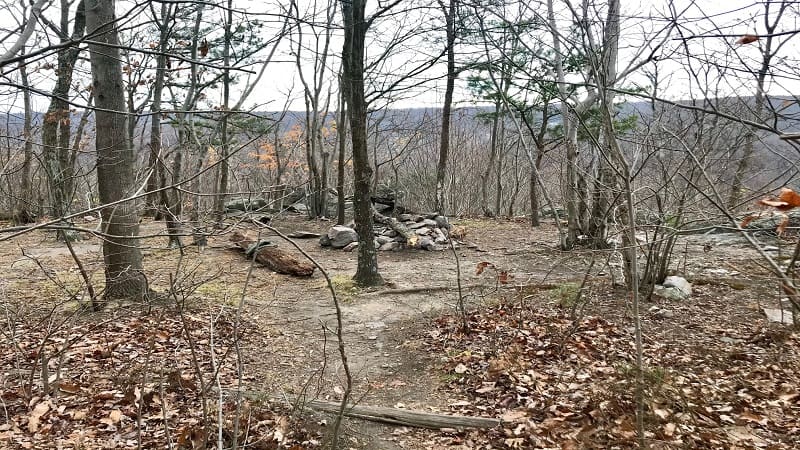 Near the top, you will reach a primitive camp site with a fire ring, but press on. The far-reaching views you've worked for are just a few more steps from here.
At the 1.7-mile mark, keep your eyes open for a short spur trail on the left. This will lead you to the west-facing overlook.
The far-reaching views are beautiful, but you'll notice there's a bit of a tree line to contend with, making this a good hike to do in fall and winter when trees are barren.
From here, simply re-trace your steps to your vehicle, walking past the spur trail for the waterfall. Unless of course you want to see it one more time.
Hike Option
For a longer hike, continue on the Appalachian Trail past the Buzzard Hill overlook. In three miles, you will reach the rocky outcrop at Bears Den.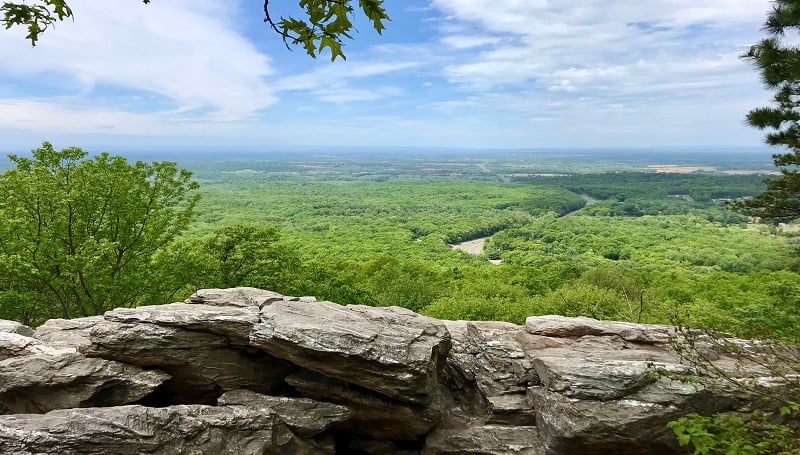 The views from Bears Den are also quite beautiful. They are west-facing and unobstructed year-round. This add-on would make for a 9.4-mile out-and-back hike.
Wrap-Up Notes
From the parking area, this hike took me 1 hour, 40 minutes to complete, including time spent enjoying the views and chatting it up with a couple of backpackers.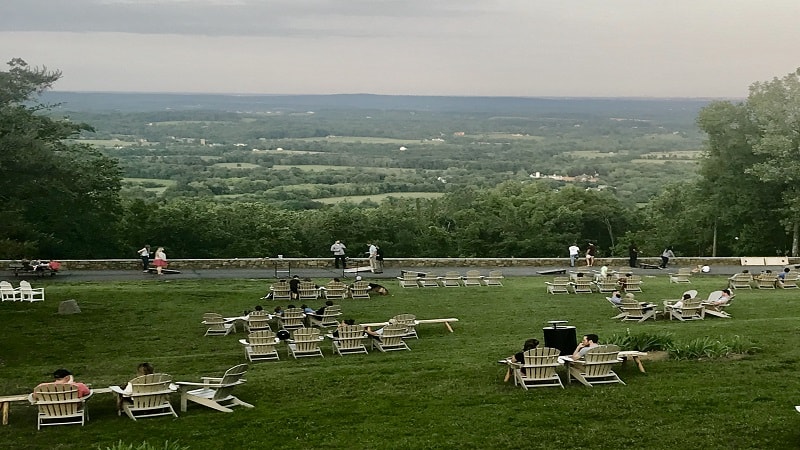 For post-hike sips and snacks, Bear Chase Brewery is a 10-minute drive. The brews are fantastic, as are the views across the Shenandoah Valley from the back lawn.