Dripping Rock South: A Forested Hike to a Secret Mountain Overlook
One of my new favorite hikes on the Blue Ridge Parkway is Dripping Rock South, a short and sweet southbound hike along the white-blazed Appalachian Trail.
I spotted this out-and-back hike near Nellysford on AllTrails, my go-to source for researching hikes to add to my ever-growing list of must-do hikes in Virginia.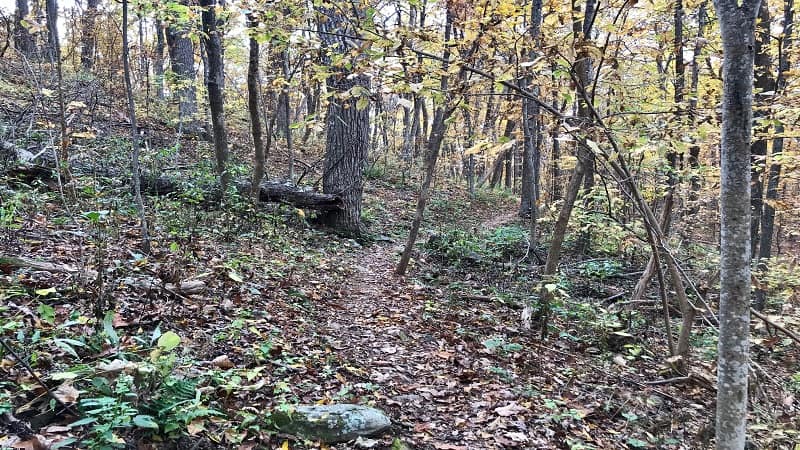 This scenic hike had more than 130 reviews and an average rating of 4.4 out of 5. That's really good. This many reviewers couldn't lead me astray. Then, disaster.
Okay, not really disaster, but this hike didn't turn out as expected. Then, it was better. But only because my friend Ann nudged that we press on a few more steps.
| Trail Stats | |
| --- | --- |
| Length | 2.8 miles |
| Difficulty | Easy |
| Trail Type | Out-and-Back |
| Elevation Gain | 266 feet |
| Duration | 1.5-2.5 hours |
| Terrain | Mostly dirt & rock trails |
| Dog-Friendly | Yes |
| Fee | Free |
| Driving Directions | Click Here |
Arriving at the Trailhead
First things first, friends. There is not a lot of parking. Like, it's almost non-existent. It's basically a roadside turnout near milepost 10 that fits four cars. Maybe five.
However, you can squeeze a few more cars in by parking parallel, on the grass, alongside the Blue Ridge Parkway. So maybe 8 or 10 cars tops can park.
Then, it gets confusing. There's a sign for Dripping Rock on the north side of the Blue Ridge Parkway. There's a trail, even stairs. This must be the trailhead. Wrong.
The hike begins across the Blue Ridge Parkway, on the south side. I guess that makes sense. Yet, I was confused as to why the AllTrails blue dot wasn't staying on-trail.
The First Steps
Once you make it across the two-lane scenic byway to the trailhead, the hike begins as a fairly straightforward hike along the AT through a wooded wonderland.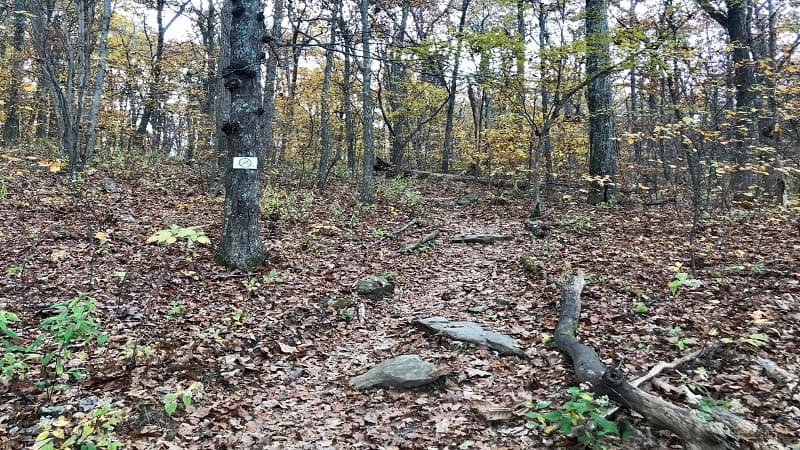 At the .5-mile mark, prepare to be awed by the "elbow." I don't know if that's an official term, but I saw a reviewer make the reference and it seemed to make sense.
If you look at the map (below), you'll see that at the .5-mile mark the trail bends and, yes, it kind of looks like an elbow. At least on the map. That's good enough for me.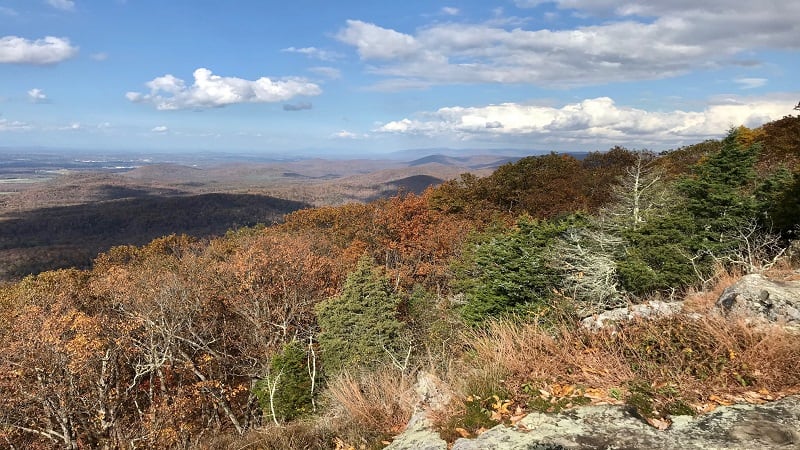 The northwest-facing views of Torry Ridge and the Shenandoah Valley are spectacular. You'll want to settle in at this rocky overlook for a snack and the views.
After 10 or 15 minutes, we proceeded along the Appalachian Trail, eager to see what else was in store for us on this forested hike.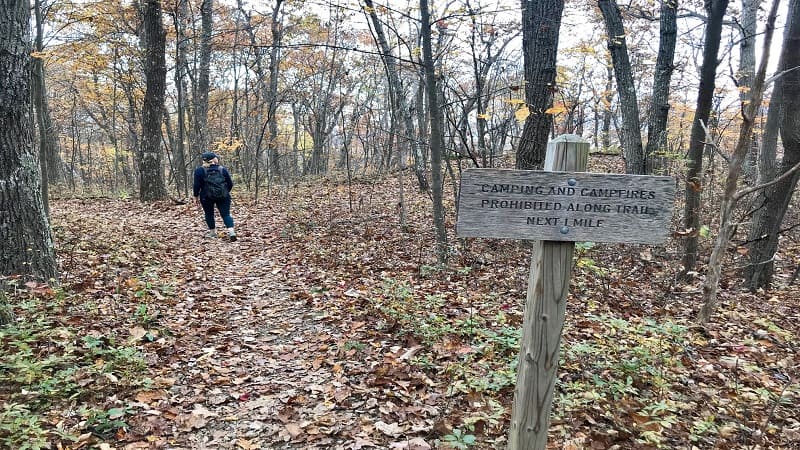 This out-and-back hike – according to AllTrails – was 2.5 miles. We got to the 1.25-mile mark. AllTrails ran out of trail. Then, nothing.
The trail just stopped. No "dripping rocks" to speak of (honestly, I still don't know what or where with regard to so-called "dripping rocks"). No views. Seriously, nothing.
I was so disappointed. Then, my friend Ann, who was eager to get to three miles suggested we press on just a few more steps. I was so glad we did.
At the 1.3-mile mark, the gods shined on us and an unexpected wooden "overlook" sign appeared on the left guiding us down a spur trail on the right-hand side.
This spur trail was less than .1-mile and brought us to truly breathtaking views. AllTrails may have let me down, but in the end, the day was saved.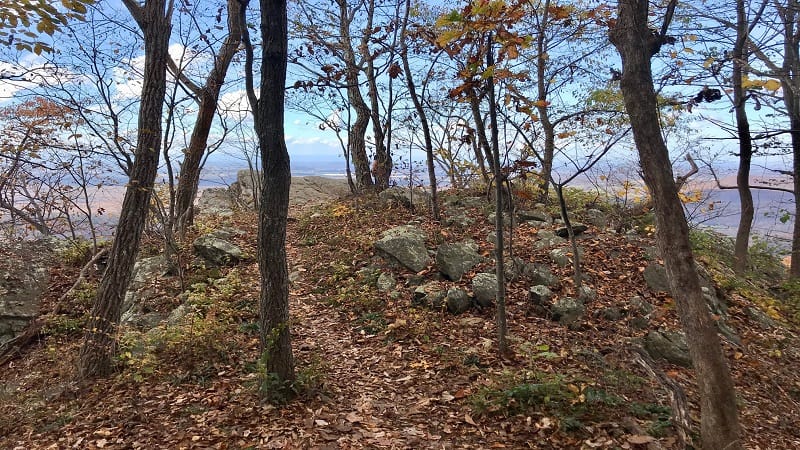 Once you savor the views, re-trace your steps to your vehicle. If you like, consider a drive less than .5-mile south to the Ravens Roost Overlook at milepost 10.7.
Wrap-Up Notes
From the parking area, this Central Virginia day hike took 1 hr, 45 mins. It looks like this time also includes loads of time spent at the overlooks.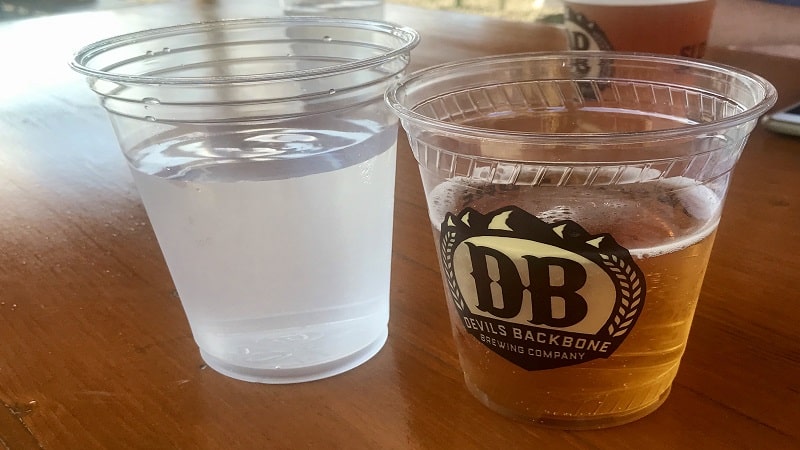 Post-hike, Devils Backbone Basecamp is a 15-minute drive (reservations required). In the opposite direction, Blue Mountain Brewery is a 22-minute drive.
Both breweries have a variety of beers on tap and full menus. For picnickers, the Humpback Rocks Picnic Area is a 4-minute drive north on the Blue Ridge Parkway.
Eager for more? Check out my favorite hikes near Staunton and hikes near Waynesboro, as well as cool hikes near Wintergreen Resort.