10 Best Hikes Near Alexandria, Virginia
Given its proximity to Washington, DC, there aren't a ton of trails for those eager to go hiking near Alexandria, Virginia. There are winners though.
Whether you want to take in the views across a nature preserve, walk the perimeter of a lake or get schooled on presidential history, you are covered.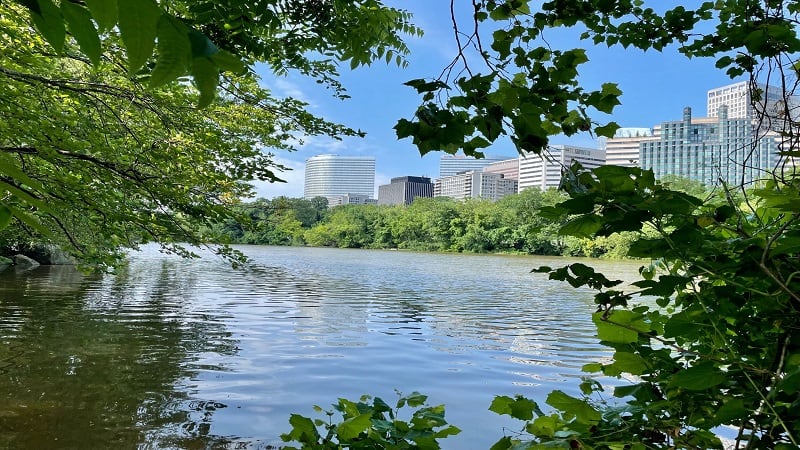 Alexandria area hikes wow with river views, wooden footbridges and rock scrambles. You can even hike to a wildly impressive waterfall.
Hikes Near Alexandria, Virginia
To make it a cinch to navigate, I've organized hikes by how far they are from Alexandria. From the Torpedo Factory in Old Town Alexandra, to be exact.
These hikes near Alexandria are easy to moderate. I also feel confident in saying that they can tackled by hikers of all levels, even the scrambles at Turkey Run Park.
Here are 10 of the best hikes near Alexandria, Virginia. All are tops when you want to get out into nature, but want to stay in Northern Virginia.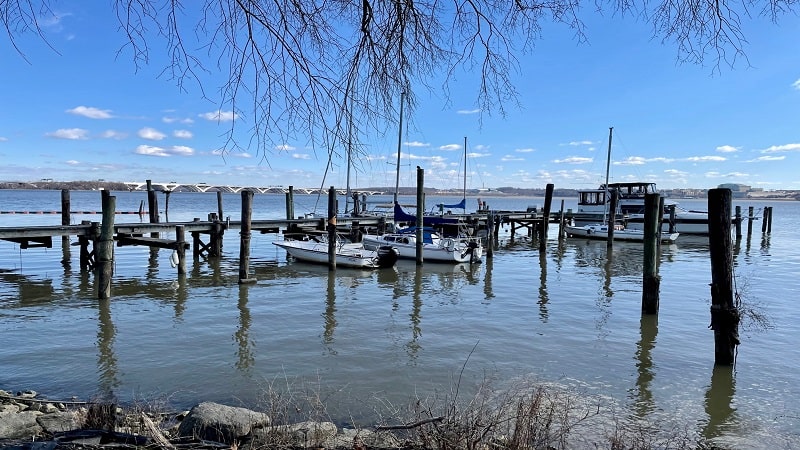 The 18-mile Mount Vernon Trail affords views across the Potomac River. You'll be wowed by Dyke Marsh Wildlife Preserve when you start at Belle Haven Park.
The .75-mile Haul Road Trail guides visitors to the shores of this tidal marsh. It can be reached from the paved road that leads to Belle Haven Marina.
Or, stay on the Mount Vernon Trail. A wooden boardwalk offers up grassy views across Dyke Marsh. There's an overlook, a bench and a colorful placard.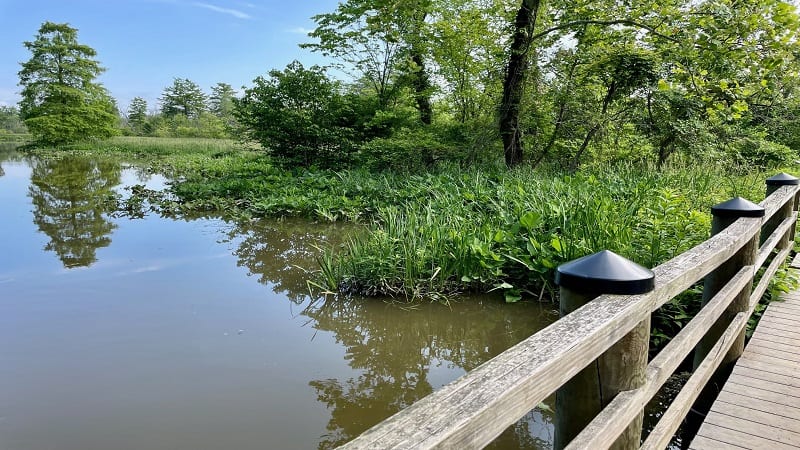 A 1.9-mile loop trail guides visitors along the perimeter of 89-acre Theodore Roosevelt Island on the Potomac River in Washington, DC.
It's a scenic hike with views and education about our 26th president, Theodore Roosevelt. If you can, go on a weekday. The parking lot fills quickly on weekends.
The focal point is a 17-foot-tall bronze statue of President Theodore Roosevelt. You'll also see four 21-foot-tall granite tablets inscribed with famous quotes.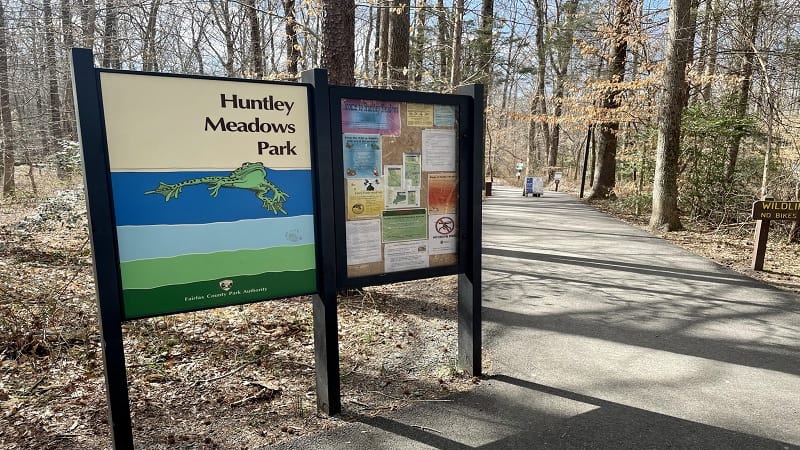 When you need a nature fix in Northern Virginia, you don't need to put miles on your car. A wildlife-filled oasis awaits at Huntley Meadows Park.
This freshwater wetland is one of the rarest natural habitats in Fairfax County. It's home to a variety of wildlife, from great egrets to barred owls.
Three hiking trails – Deer Trail, Cedar Trail and Heron Trail – form a 1.8-mile loop. The flat trails are popular with families and wildlife photographers.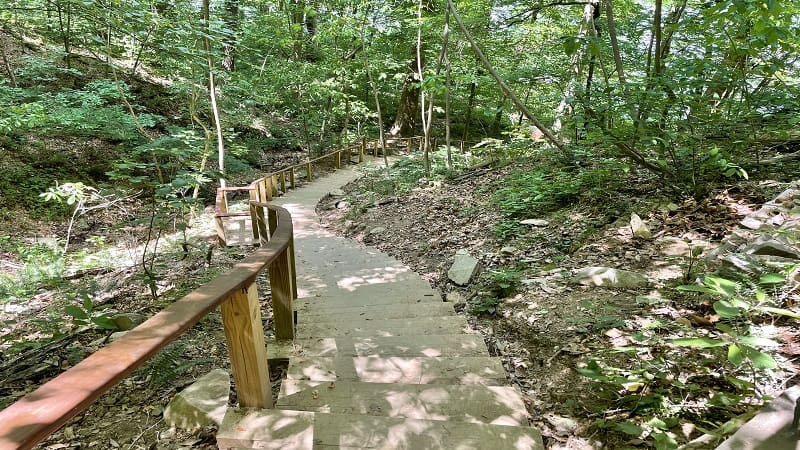 The 3.9-mile loop hike at Turkey Run Park is one of my favorite hikes. Kids love this one too thanks to rock scrambles, water crossings and boulders.
You'll start with a descent of 170 feet, down at least 100 steps. From here, relish epic views across the Potomac River before crossing over Turkey Run.
Yellow blazes lead visitors to cross a ravine on a three-inch-wide wooden board, scramble along Dead Run and take in waterfalls before the end of the hike.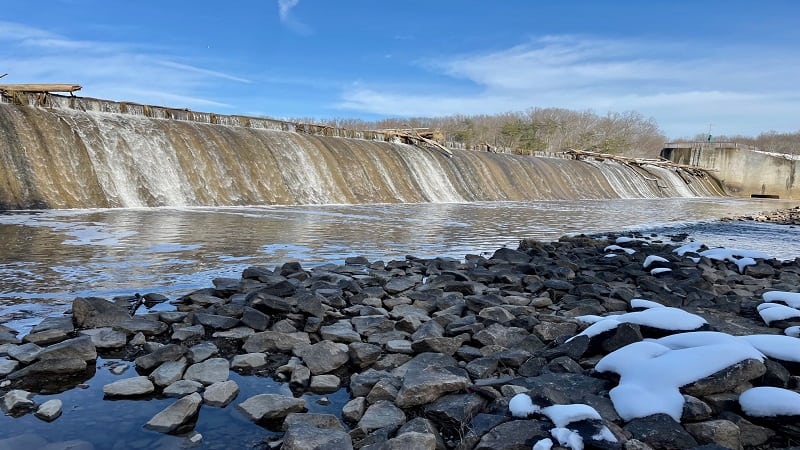 At Lake Accotink Park in Springfield, a 3.9-mile walking path meanders along the perimeter of 55-acre Lake Accotink.
This easy hike begins at the base of the historic Orange and Alexandria Railroad Trestle, which was built in 1851. Look for a scenic dam and a spillway.
At the .7-mile mark, a scenic overlook with four benches welcomes visitors. This is a great spot to sit for a spell and take in the views across Lake Accotink.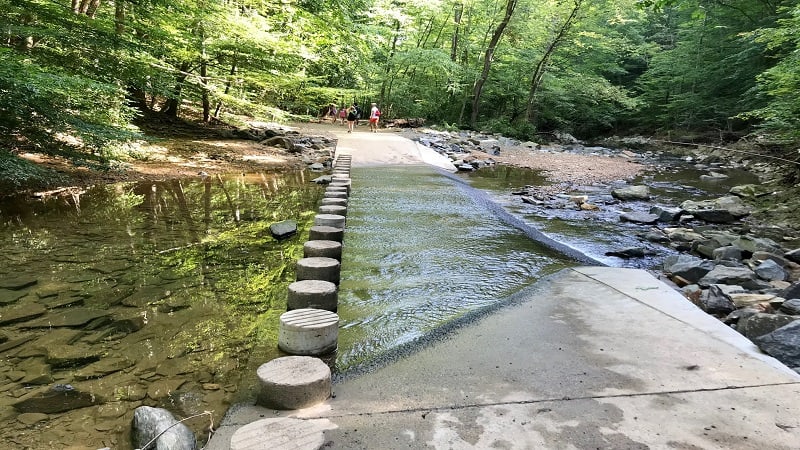 Scott's Run Nature Preserve in McLean has long been known for its beautiful, tumbling waterfall that effortlessly flows into the Potomac River.
The falls are a short and scenic .7-mile hike from the parking lot, but there's more to this wooded gem in the suburbs than its watery oasis.
More than a half dozen trails, including the Oak Trail and Trillium Hollow Trail, allow visitors to explore the river, wildflowers, stream crossings and mature trees.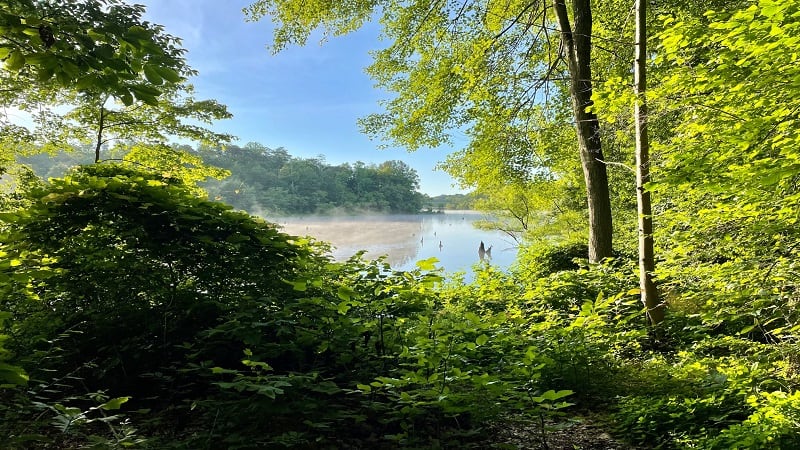 At 154-acre Lake Mercer Park in Springfield, an easy-breezy walking path guides park visitors along the perimeter of Lake Mercer.
This shady, forested loop hike includes pedestrian footbridges, and of course, scenic views across the lake, especially from the top of Lake Mercer Dam.
There are several benches along the way that are just right for soaking in the scenery. It's a great way to enjoy the start of a beautiful day.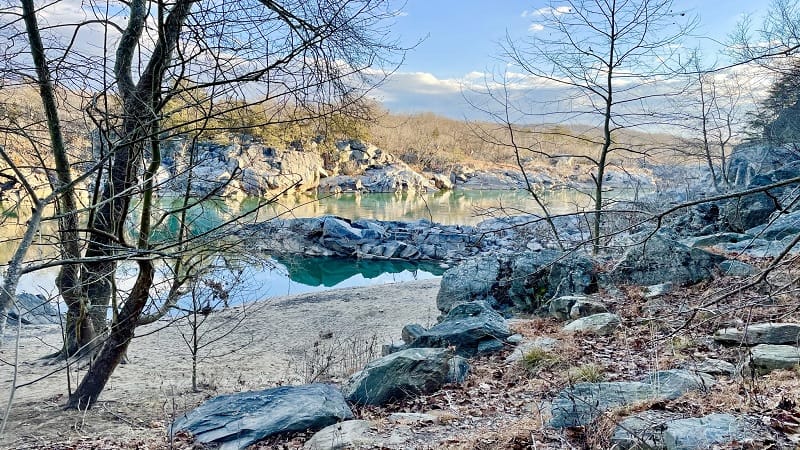 This loop hike begins at Difficult Run in Stream Valley Park and slowly makes its way to Great Falls Park. It's a fantastic hike and one of my favorites.
Early on, the trail sidles up to cascading Difficult Run. It's easy to get close to the water, which wavers between blissfully calm and feverishly rushing.
Stop at each of the three Great Falls overlooks, including the first one, which offers the very best views of kayakers navigating the raging river waters.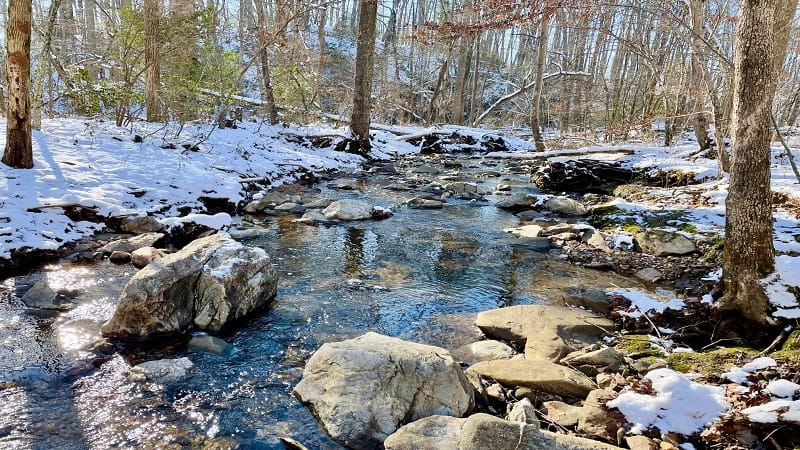 The 2.5-mile loop hike on the Wolf Trap Trail in Vienna is truly a hidden gem. Tops with dog walkers, the trail encircles the popular suburban concert venue.
Despite its location next to the Dulles Toll Road, this trail impresses with quiet and stillness at times, especially as you near Wolf Trap Creek.
Take a seat on a bench at Wolf Trap Farm Pond. Relish the refreshing views before continuing on to pass picnic tables and performance venues.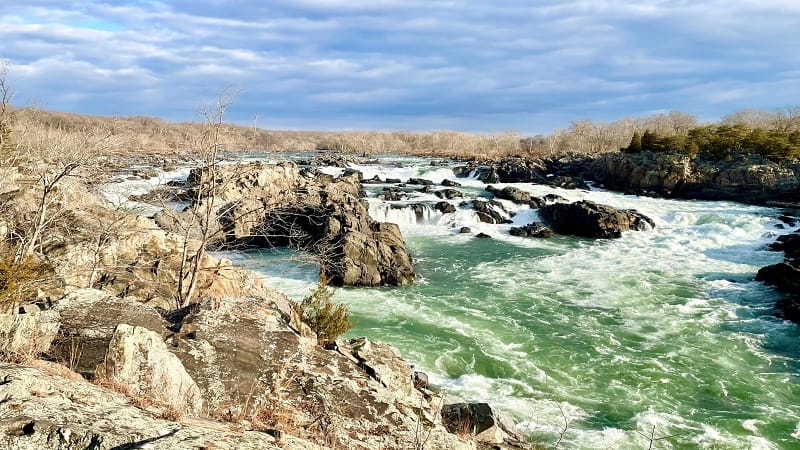 There are a number of hiking routes at Great Falls Park in McLean, but one of the most popular is the River Trail.
The River Trail skirts along the rocky edge of Mather Gorge, boasting fantastic views across the free-flowing Potomac River. Keep your eyes peeled for kayakers.
Before you set off, stop at the three overlooks to savor views of the falls. At the third overlook, pause to check out the pole displaying the high water marks.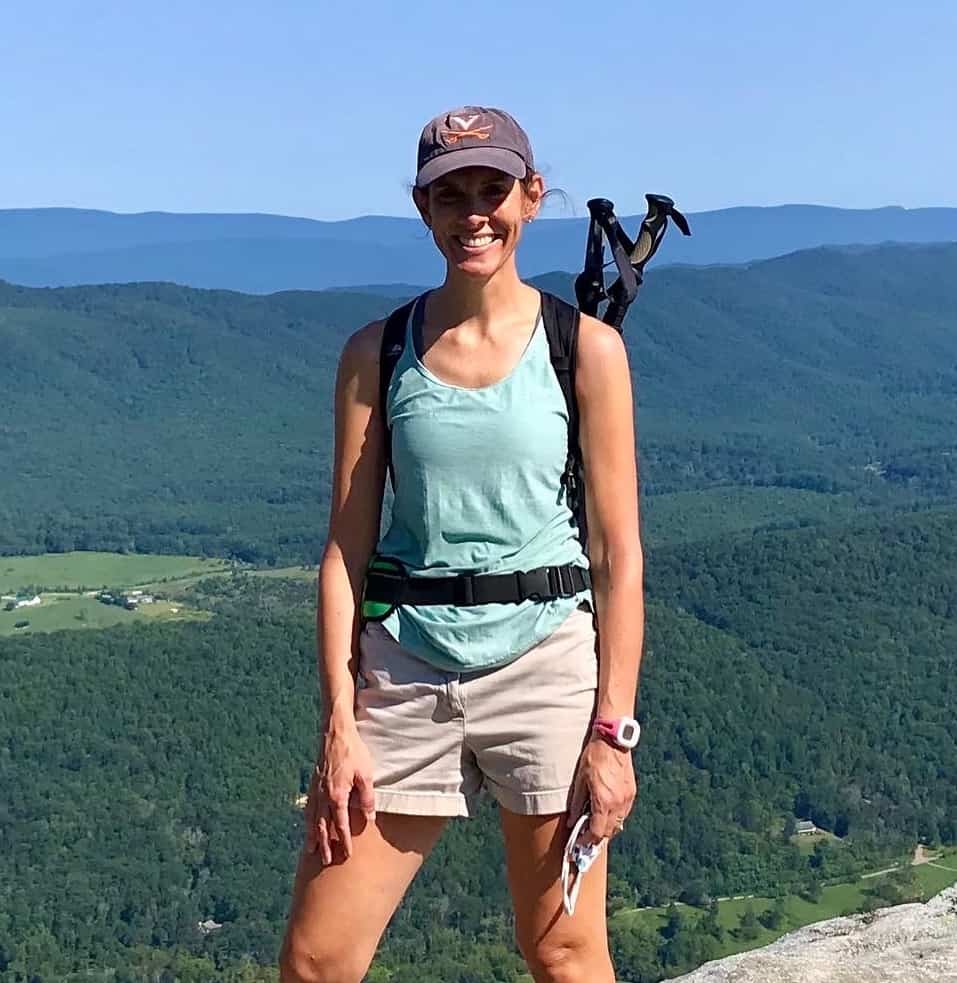 Erin Gifford is the editor of Go Hike Virginia. She has completed more than 300 hikes in Virginia. She is also the author of three hiking guidebooks from Falcon Guides. Need help finding a hike? Check out the Trail Finder feature or send Erin a message.