Loft Mountain Loop: An Easy Shenandoah Hike to Views for Miles
For a scenic Skyline Drive hike with easy parking and quick access to sundries (in-season), look to the Loft Mountain Loop at Shenandoah National Park.
Located in the park's South District, this hike is a good family hike, but be prepared for nearly all the elevation gain in the first mile.
This hike rewards with two jaw-dropping vistas. The second viewpoint is especially spectacular. My iPhone could not truly capture its beauty.
You'll also walk by a cool trail shelter with a picnic table and a spring water spigot. No camping is allowed here. It's actually a trail maintenance shelter.
| Trail Stats | |
| --- | --- |
| Length | 2.1 miles |
| Difficulty | Easy |
| Trail Type | Loop |
| Elevation Gain | 499 feet |
| Duration | 1.5-2 hours |
| Terrain | Mostly dirt trails |
| Dog-Friendly | No (dogs not allowed on Frazier Discovery Trail) |
| Fee | $30 per vehicle (good for seven days) |
| Driving Directions | Click Here |
Loft Mountain Loop
The hike begins across Skyline Drive from Loft Mountain Wayside at milepost 79.5. From mid-April to mid-November you can stock up on groceries and supplies here.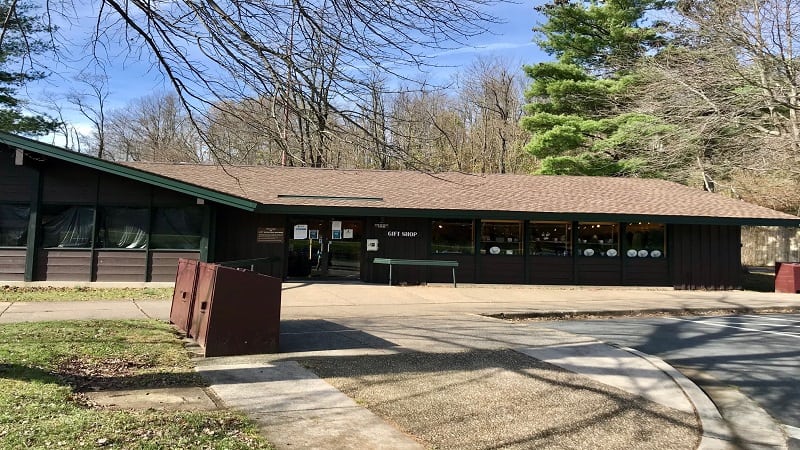 The hike is a stone's throw from Loft Mountain Campground, which sits atop Big Flat Mountain. This is the largest campground in Shenandoah National Park.
Park in front of Loft Mountain Wayside and look for the sign for the Frazier Discovery Trail on the north side of the parking lot.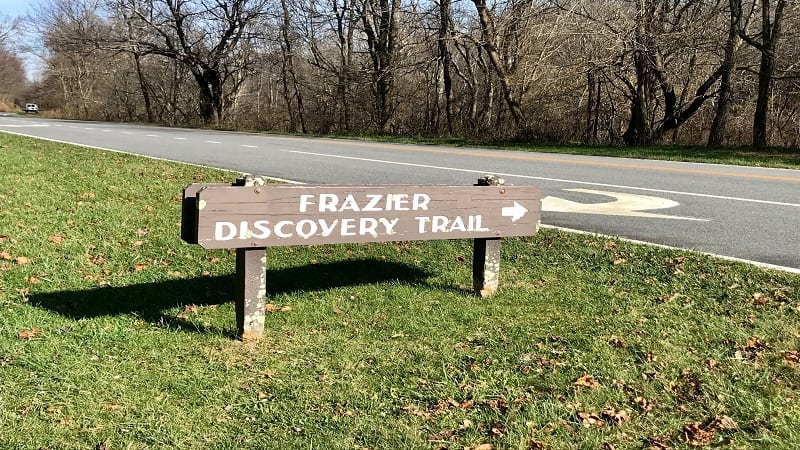 This hike begins on the north side of the Frazier Discovery Trail, then connects with the Appalachian Trail before completing the loop at Loft Mountain Wayside.
The First Steps
I tackled this loop counter-clockwise, so across Skyline Drive I immediately stepped foot on paved trail up a fairly steep hill to the left of Loft Mountain Road.
In .1-mile you will reach a fork. Turn left here for the blue-blazed Frazier Discovery Trail. If you turn right, you will go directly to the campground.
In a few more steps, you will reach an unmarked fork. Both wooded trails are the Frazier Discovery Trail (a loop that starts and ends at this spot).
Stick with the left-most Frazier Discovery Trail. At the .4-mile mark, you'll reach an interesting rock overhang on the left. It's cool, almost like a bandshell.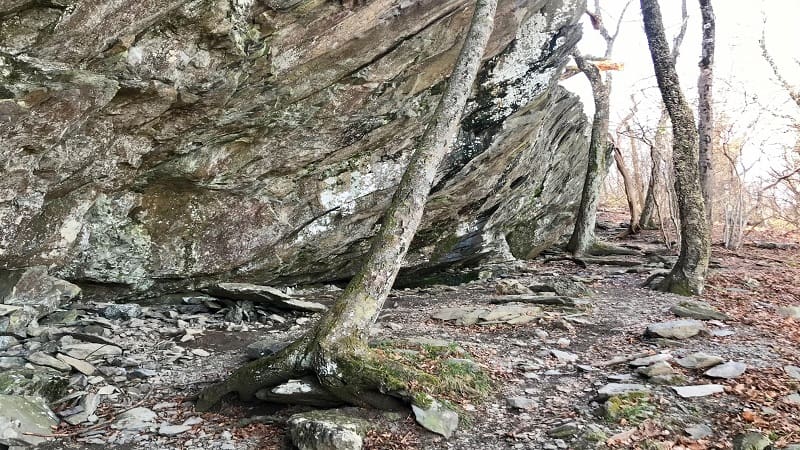 Continue on to the .6-mile mark to reach the first of two rocky summits. Here you'll find a lot of rocks to scramble and settle down on for a mid-hike snack.
From the top-most rocky outcrop, turn left where you'll see two concrete trail markers in a row. Honestly, this part is a bit confusing, so heed this notice.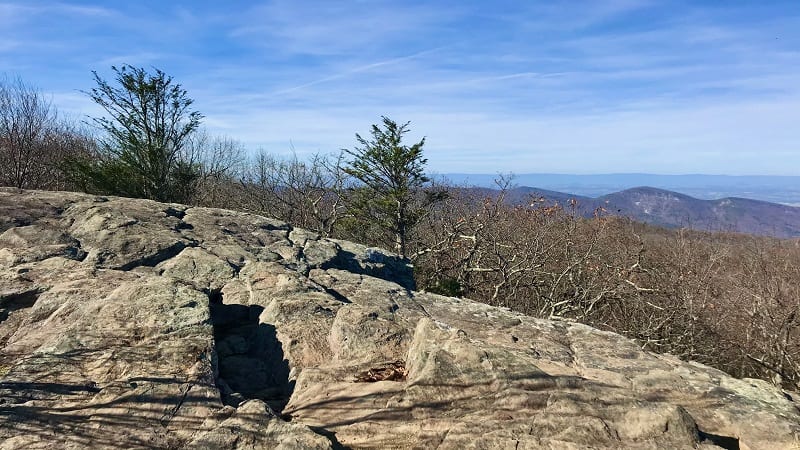 Walk to the second trail marker, then turn left. This will put you on the Appalachian Trail and wind you back around to Loft Mountain Wayside.
Neither trail marker is very good navigation-wise even though I knew where I wanted to go. I ended up bumbling a bit before I was on my way.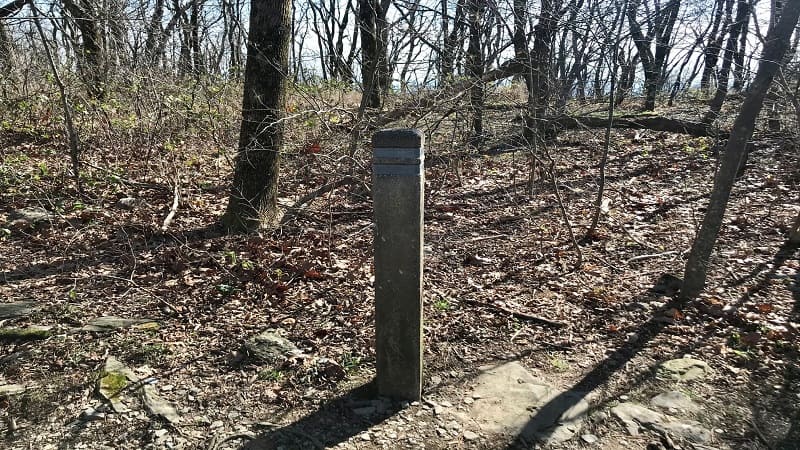 From this point on, you are descending the mountain. At the 1.2-mile mark you will reach the show-stopping vista. It's east-facing and would be fantastic for sunrise.
At the 1.6-mile mark, you will reach another fork in the trail. Here, the AT splits off to the right. Stay to the left for the forested Blue Spring Trail.
In a few more steps, you will cross over a small creek then approach what looks like a shelter for hikers. There is a fire pit, a picnic table and a fresh water spigot.
Technically, this is a shelter. It's just not a shelter for park hikers. It's the Ivy Creek maintenance hut.
It's a shelter for Potomac Appalachian Trail Club (PATC) crews and volunteers that work in the South District of Shenandoah National Park.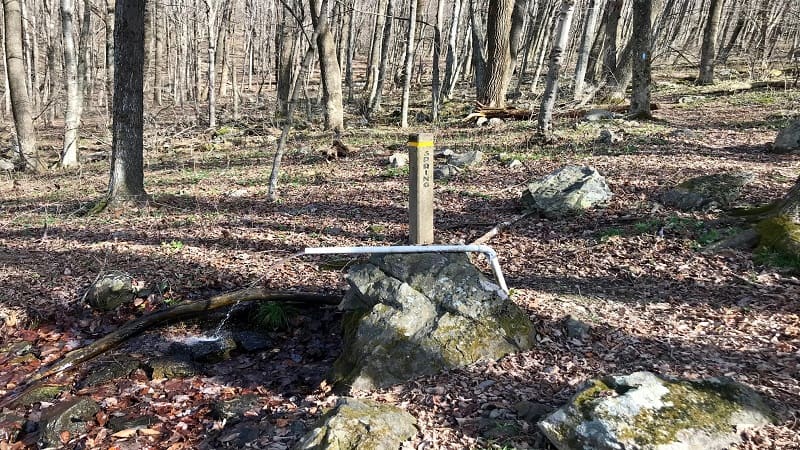 Continue past the Ivy Creek hut and the trail turns into a long, gravel fire road. At the 2.0-mile mark, the fire road reaches Skyline Drive. Turn left here.
From here, there is no trail. You're walking south along Skyline Drive. Fortunately, this is only for less than .1-mile until you reach Loft Mountain Wayside.
Hike Options
For a shorter hike, you can hike only on the Frazier Discovery Trail. This loop trail clocks in at just 1.2 miles.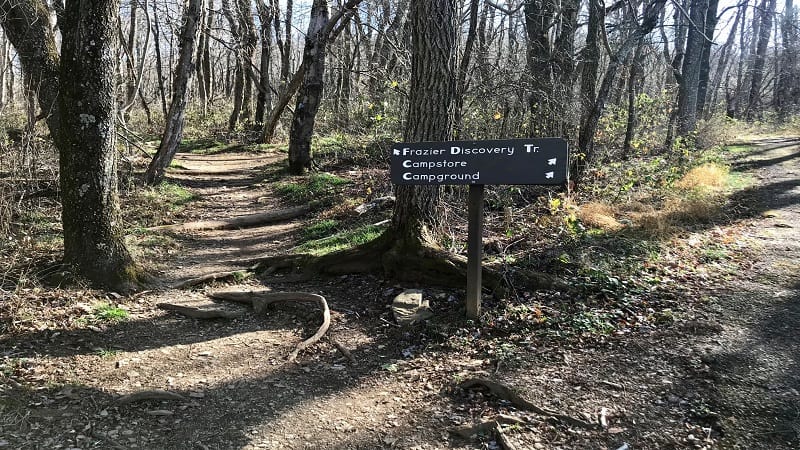 A second option is the 3.6-mile lollipop hike that circumnavigates the Loft Mountain Campground. Both options are listed on a trail kiosk near Skyline Drive.
All three hikes have the same starting point, just across Skyline Drive from Loft Mountain Wayside at milepost 79.5.
Wrap-Up Notes
This hike took me one hour, including time spent enjoying the views at both scenic vistas. I could have easily spent more time at both picturesque lookout points.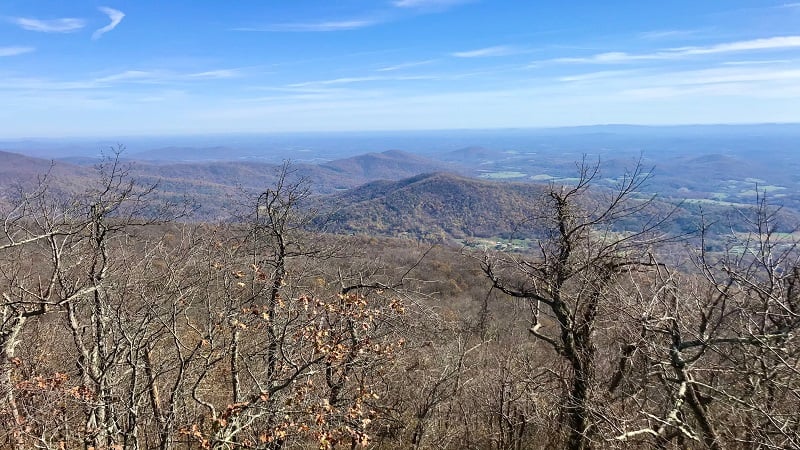 At Loft Mountain Wayside, there are plenty of picnic tables if you want to bring a picnic lunch and eat outside.
There are grab-and-go sandwiches too, as well as drinks and snacks. There is also a gift shop and restrooms, as well as hiking and camping supplies.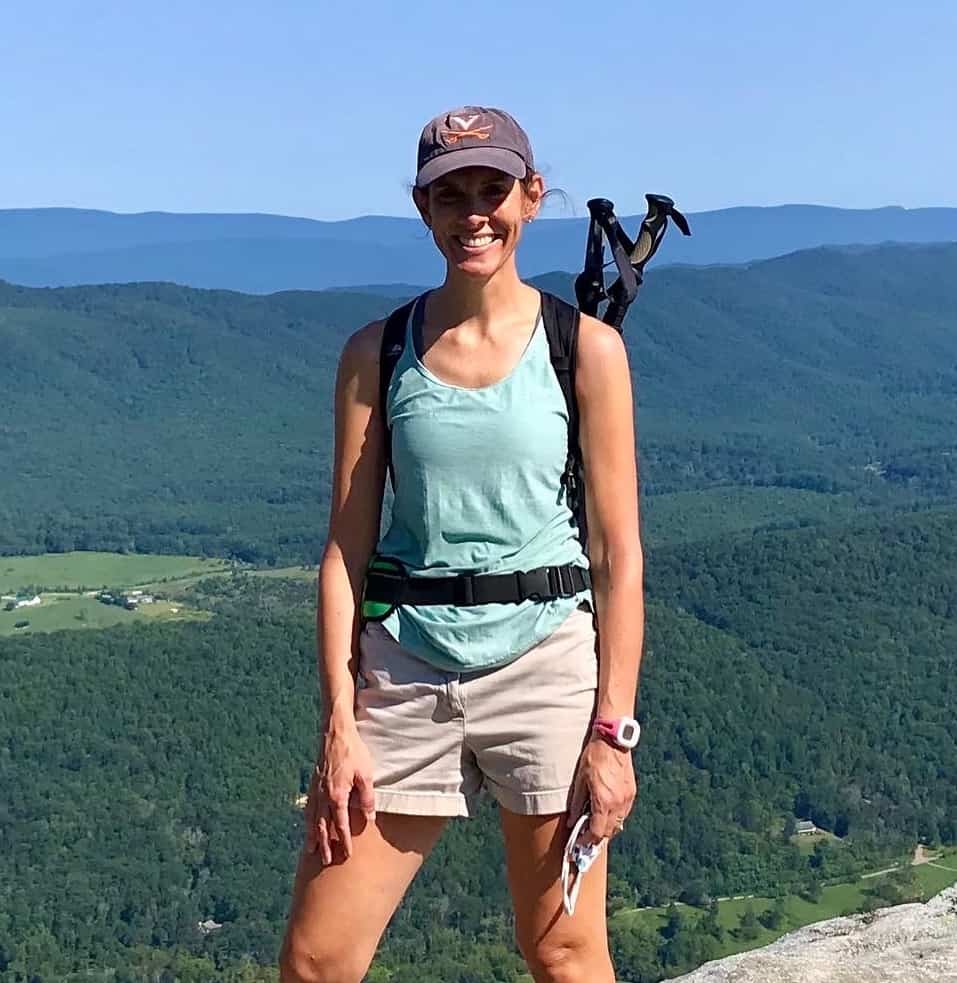 Erin Gifford is the editor of Go Hike Virginia. She has completed more than 300 hikes in Virginia. She is also the author of three hiking guidebooks from Falcon Guides. Need help finding a hike? Check out the Trail Finder feature or send Erin a message.