8 Great Hikes Near Richmond, Virginia
In spite of its urban location, there are a surprising number of very nice hikes in and near Richmond, Virginia, many with forest, pond and river views.
Thanks to the celebrated James River Park System, you'll find more than 550 acres of public green space across the capital city for outdoor recreation.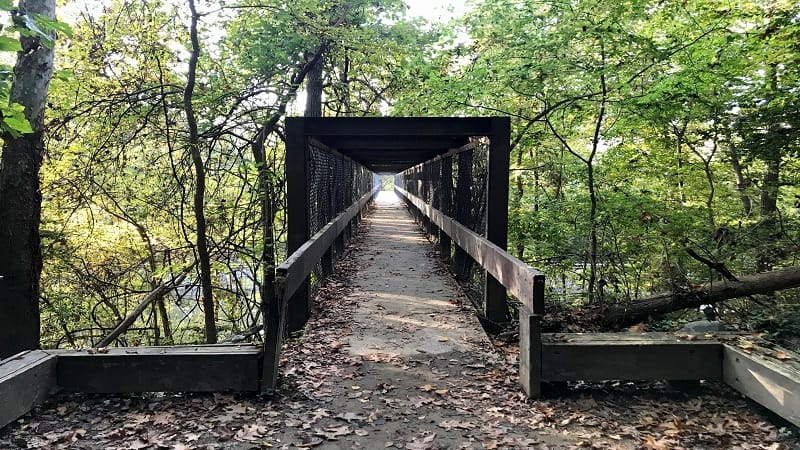 Richmond straddles the Fall Line, a 43-mile north-south spine that runs across Central Virginia. It's where the Coastal Plain and Piedmont regions meet.
This means that most hiking trails are rather flat. You won't find high peaks or much in the way of elevation changes. Nearly all hikes are considered easy.
Hiking Near Richmond, Virginia
Ordinarily, I would separate out hikes by difficulty, then by distance from a town landmark. However, every hike except the park loop is an easy hike.
However, I only tagged the James River Park Loop as moderate because it has a few more ups and downs, as well as some rock scrambles and water crossings.
Below I've sorted the hikes by distance from the Virginia State Capitol, starting with those that are closest to Richmond. Get ready to hit the hiking trails, friends.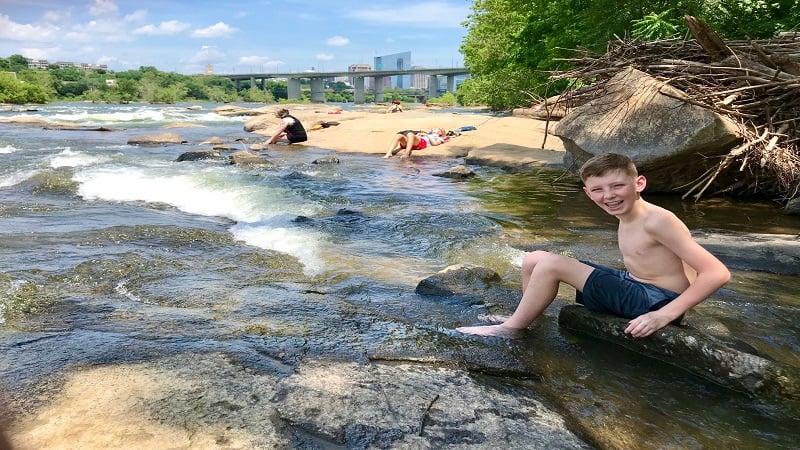 It can be a challenge to find a satisfying hike in an urban setting, but the Belle Isle Trail in Richmond's James River Park goes the extra mile.
This shaded gravel loop trail clocks in at 1.8 miles and engages visitors with historic buildings, rock scrambles, a suspension bridge and river rocks.
In summer, wade and splash in the James River. Keep your eyes open for helmet-clad groups in large inflatable rafts navigating the river rapids.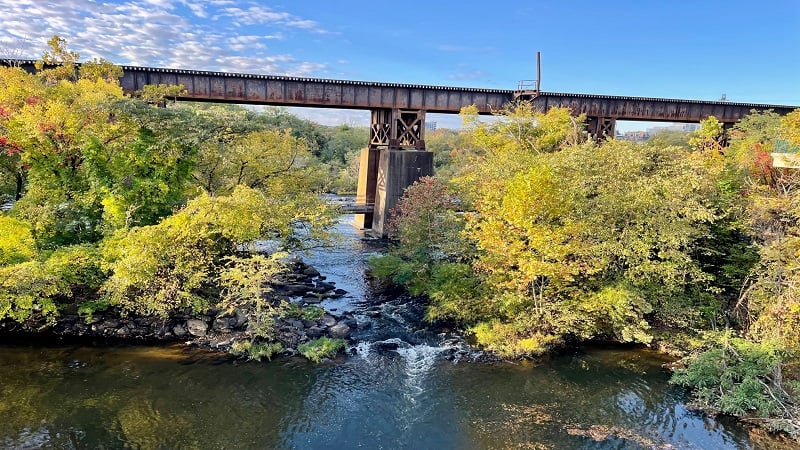 The in-town Richmond Canal Walk guides you along the James River, as well as the Kanawha Canal and Haxall Canal. I was able to get in 2.8 miles.
There are also colorful murals, including brand-new murals painted on the former hydroelectric plant near 11th Street in September 2022.
The open-air site has been home to murals for some time, but new murals were painted during Richmond's annual RVA Street Art Festival.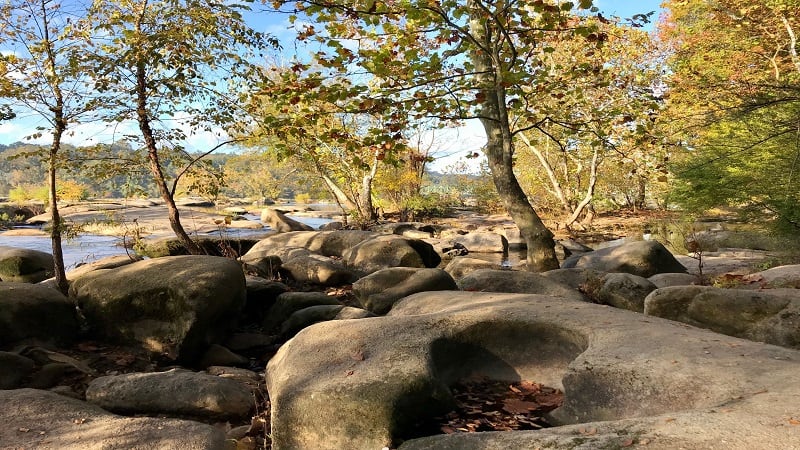 This forested urban hike begins at the North Bank Entrance of James River Park, guiding hikers to and along the ever-flowing James River.
But first, revel in colorful Texas Beach Murals that first appeared in 2014 as a way to cover up graffiti in the stairwell that crosses over the train tracks.
Nature- and wildlife-themed murals delight day hikers. Continue on for footbridges and dam-created waterfalls before approaching the James River.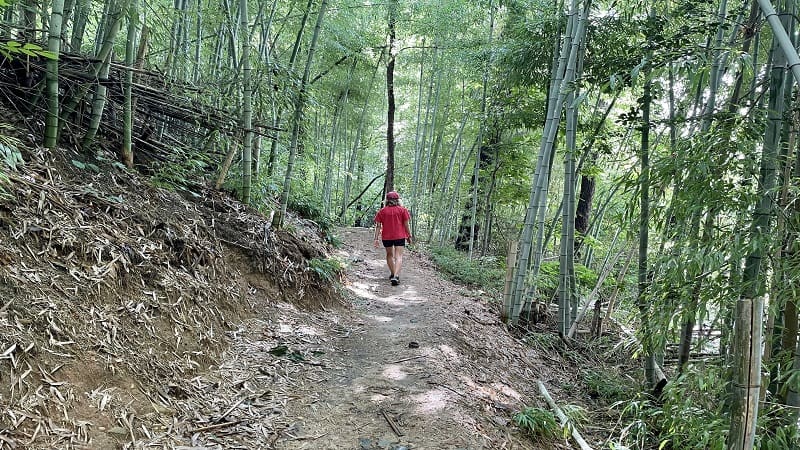 It's a cinch to piece together the Buttermilk Trail, North Bank Trail and Belle Isle Trail to create a 6.5-mile loop hike at James River Park.
Start at Reedy Creek, which can get busy on weekends, then hike clockwise on the Buttermilk Trail. Get ready for rock scrambles and water crossings.
Once you cross the Boulevard Bridge, you'll pass Maymont, which includes a walk through a bamboo forest. Late in the hike, hopscotch across Dry Rocks.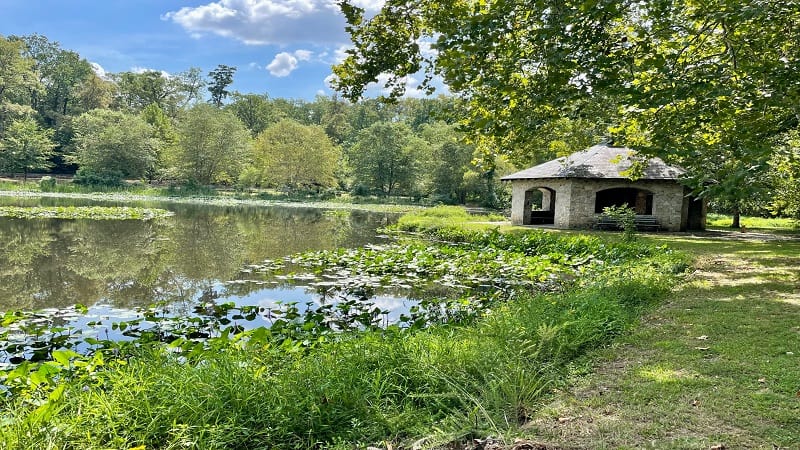 There is a lot of history to the 105-acre Forest Hill Park. The park land has been home to a rock quarry, an amusement park and a trolley line.
The leafy park has a 3.2-mile dirt trail that generally creates a large loop around this urban park. It's also easy to create your own park loop.
The Forest Hill Park Trail is not well marked. Sticking close to the small lily-pad strewn lake is a good idea. Also, watch for mountain bikers on weekends.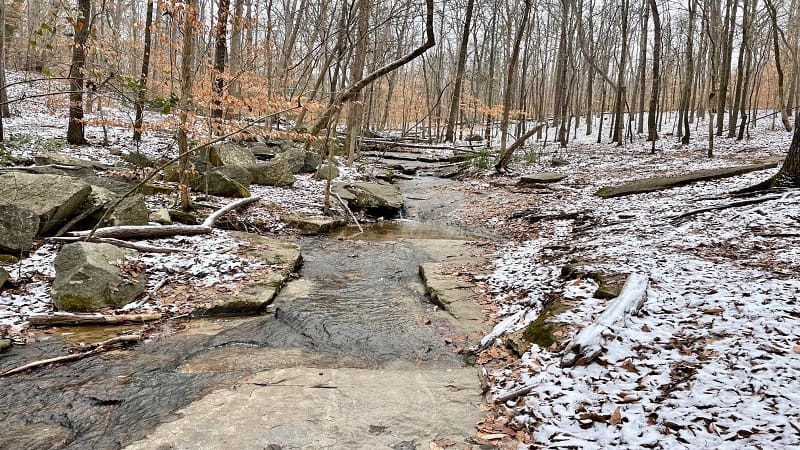 Larus Park is a 106-acre public park nestled between three major roads: Stony Point Parkway, Chippenham Parkway and West Huguenot Road.
There are four wooded trails, known simply as red, green, blue and yellow. The red trail is the longest at 1.08 miles. The .6-mile green trail is the shortest.
It's easy to create your own hike by cobbling together several different trails. On a recent visit, I found that a 2.7-mile lollipop hike was a good way to go.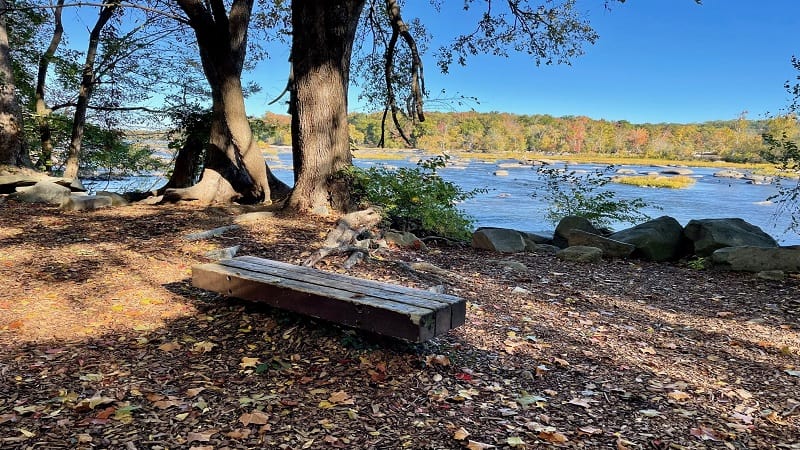 Situated on the flowing James River, Pony Pasture Rapids Park is among the most popular public parks within the James River Park System in Richmond.
Here you'll find several short hiking trails, including the Riverside Trail, Center Trail and Pleasants Creek Trail. You'll also find picnic tables and restrooms.
It's a snap to cobble together the park trails to create a 2.3-mile double loop that includes river views and a walk through a quiet wetlands section.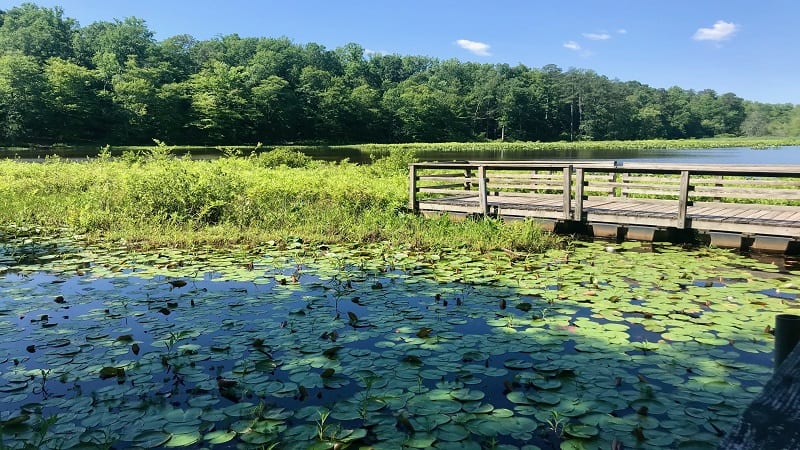 The walk around Beaver Lake at Pocahontas State Park is a quiet loop with mild terrain and evolving scenery, like wooden boardwalks and bridges.
The views across lily pad-strewn Beaver Lake are serene and delightful. Even better, wooden benches turn up every .5-mile along this shady hiking trail.
Late in the hike, a dam cascades water onto a scenic spillway. This is a wildly popular spot to stop for a snack break or to re-hydrate.