Feeling Loopy? 15 Loop Hikes to Love in Virginia
There's a lot to love about loop hikes, like two times the views. There's no need to limit yourself to seeing the same views twice, like on an out-and-back hike.
With loop hikes you get more, like more water crossings, more scenic vistas and more cascading falls. We've got some really good loops in Virginia, too.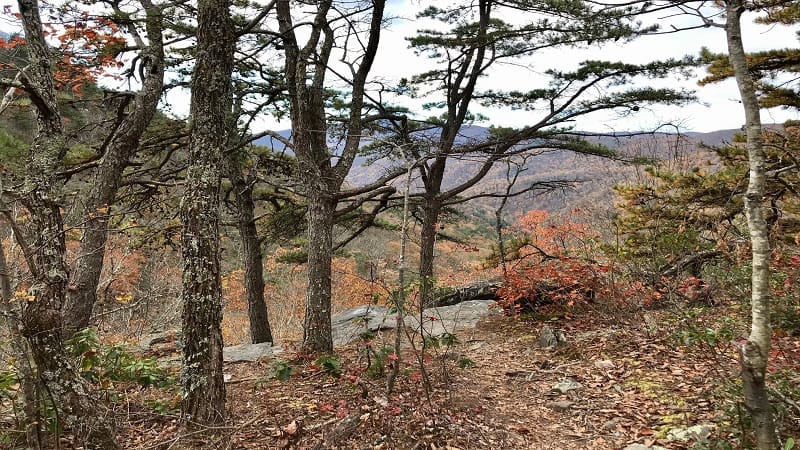 Whether you want a short and sweet 1.3-mile loop on crushed greenstone or a more strenuous 10.7-mile loop across rocky terrain, I've got you covered.
I've pulled together 15 must-do loop hikes all across Virginia. Some have views, some have swimming holes, but all are fun and fantastic. Enjoy.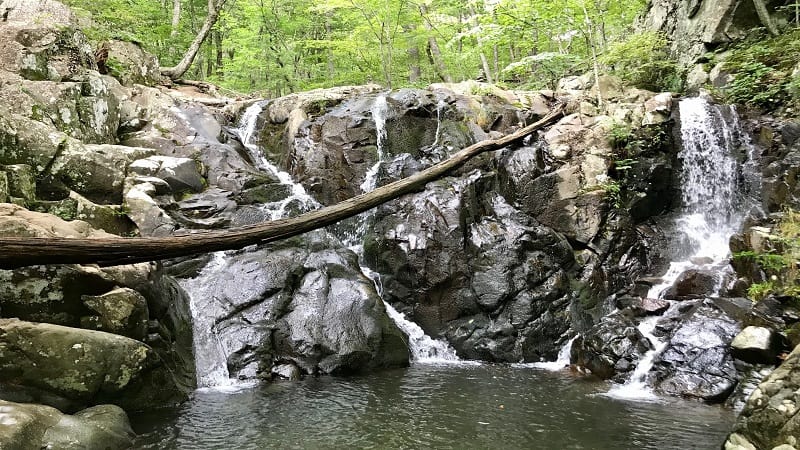 Not every waterfall hike comes with a dreamy swimming hole, which makes the 3.9-mile loop hike to 67-foot-tall Rose River Falls an easy one to love.
This hike begins at milepost 49.5 at Shenandoah National Park. This loop can be done in either direction, but counter-clockwise leads to Cave Cemetery at the .5-mile mark.
In a few more steps, you'll reach a glorious waterfall and a spur trail to Dark Hollow Falls. Continue walking parallel alongside Hogcamp Branch to Rose River Falls.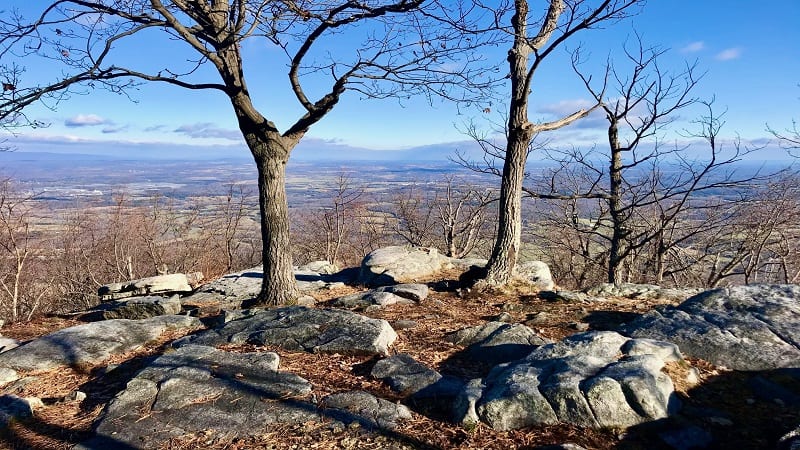 The forested 10.7-mile Signal Knob loop hike in the George Washington National Forest is a good choice when the trees are barren and you can savor the far-reaching views.
It's a good bet to complete this loop counter-clockwise to get the more rocky sections quickly out of the way. Several spectacular vistas wow on the way to Signal Knob.
As you proceed, you'll pass several primitive camp sites with fire rings. At the summit, you'll spy a radio tower and Signal Knob, a lookout point during the Civil War.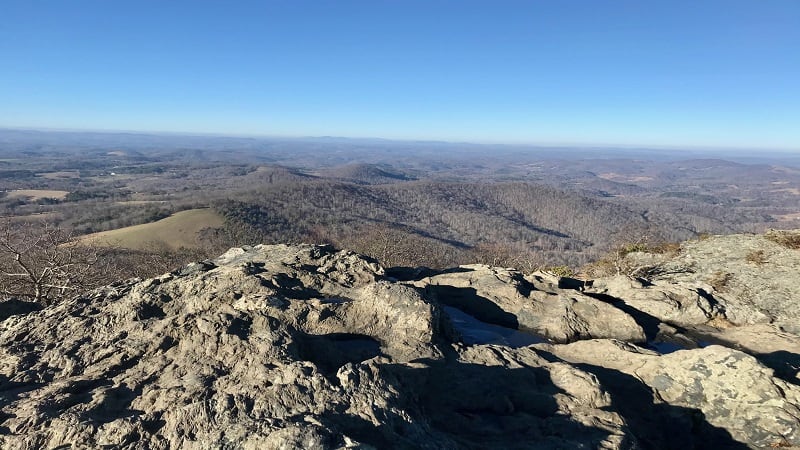 At Buffalo Mountain Natural Area Preserve, three short trails combine into one magical loop hike that culminates atop Buffalo Mountain for 360-degree views.
This laid-back 2.0-mile hike guides across a few steep, forested sections, but the payoff when you reach Barrens Loop is beyond your wildest dreams.
There are two large rocky outcrops at the summit that are ideal for scrambling and relaxing with a well-deserved snack. You'll want to savor the views for a long time.
The hike to Hawksbill Summit at Shenandoah National Park is among the most popular in the park. It's the park's highest point at an elevation of 4,051 feet.
There are three ways to the top, but the 2.8-mile loop that sets off from milepost 45.5 wows with a massive boulder field, as well as the rare Shenandoah Salamander.
You may not see the salamander, but keep your eyes open as you traverse the Salamander Trail on this hike. Revel in the spectacular views from the rocky summit.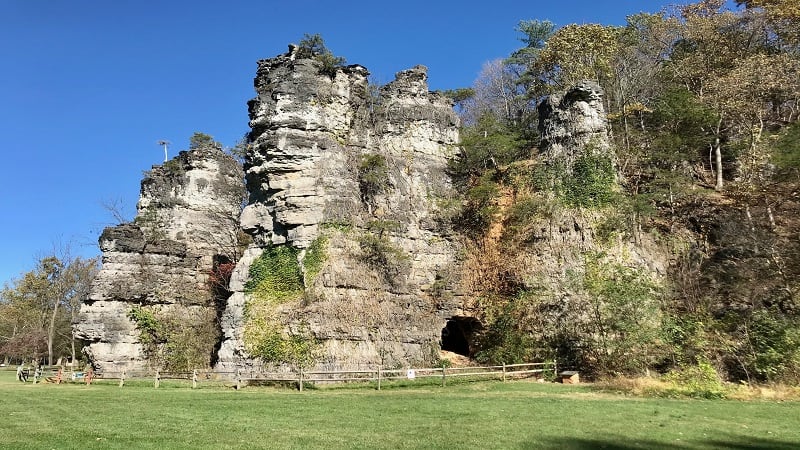 For a geologically curious hike, look to Natural Chimneys Regional Park. Imposing limestone formations inspire and awe. More than that, they're really cool.
This 1.9-mile loop hike starts on the Overlook Trail, taking visitors above the natural chimneys before winding along the crystal-clear North River on the River's Edge Trail.
The towering chimneys on their own are interesting to explore, but look low too for caves, sinkholes and tunnels created by exposure and natural erosion over the years.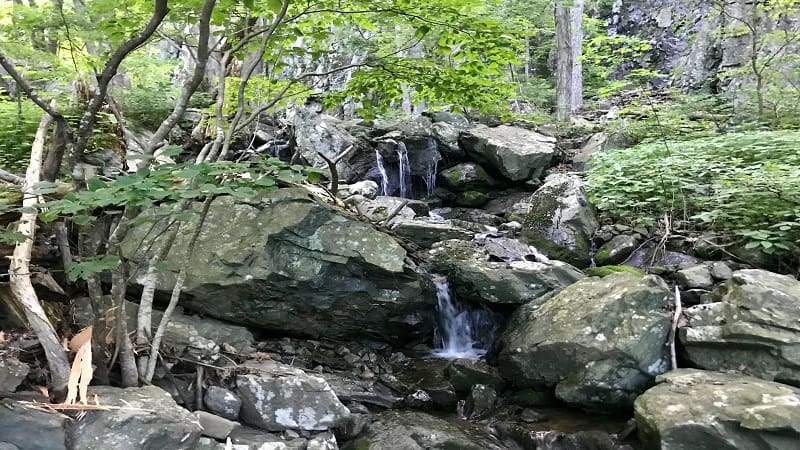 The 6.0-mile loop hike at Little Devils Stairs is located outside Shenandoah National Park, accessible only by way of a boundary trailhead.
To fully enjoy the stream crossings, rock scrambles and cascading falls, tackle this hike counter-clockwise. More than a half-dozen water crossings up the fun factor.
On the back-half of this hike, look for an overlook that wows with wildly scenic views across the Shenandoah Valley, then a family cemetery with a wrought-iron gate.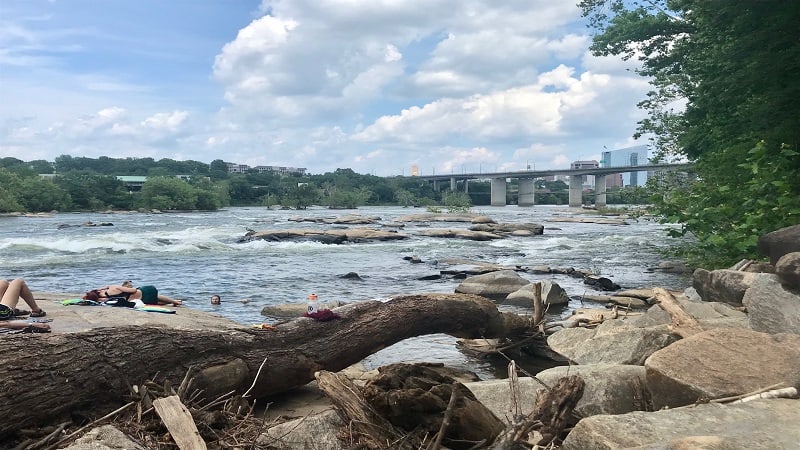 It can be a challenge to find a satisfying hike in an urban setting, but the Belle Isle Trail in Richmond's James River Park goes the extra mile for visitors big and small.
This mostly shaded gravel loop trail clocks in at 1.8 miles and engages visitors with historical buildings, rock scrambles, a suspension bridge and a beach of river rocks.
In summer, take your shoes off to wade and splash in the James River. Keep your eyes open for helmet-clad groups in large inflatable rafts navigating the rapids.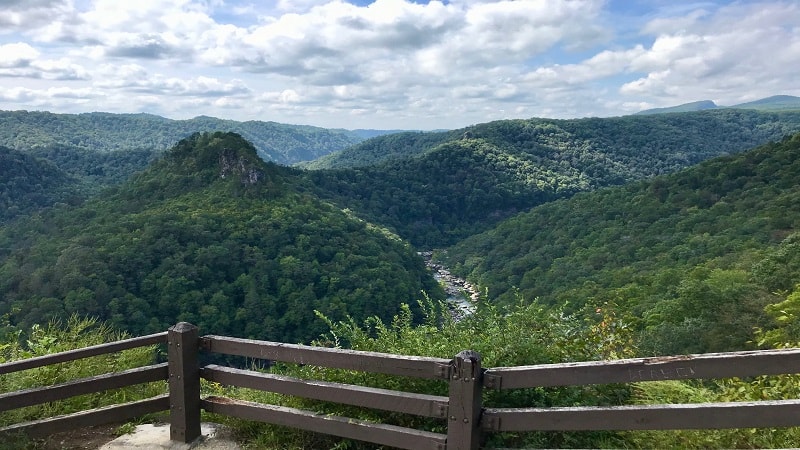 Home to the "Grand Canyon of the South," a five-mile gorge that's more than 1,650 feet deep, it's not hard to comprehend why Breaks Interstate Park is a must-go.
There are many short trails at this stately park, but cobbling together four or five different hiking trails creates a wondrous 3.6-mile loop hike that's a real winner.
Along the way, you'll be awed by scenic overlooks, rock scrambles, hidden springs, small caves, cliff overhangs and majestic forest, even a 40-foot mini-canyon.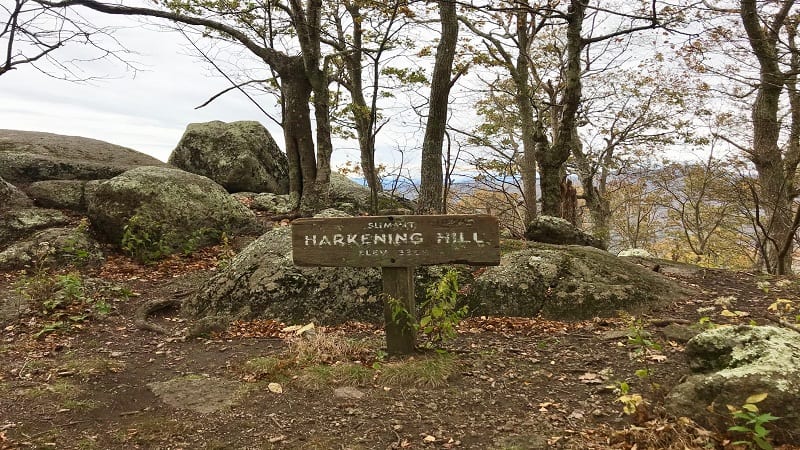 Harkening Hill stands in the shadow of Sharp Top, the most popular of the three Peaks of Otter, but the views from the top are no less breathtaking.
You can complete this hike as a 2.8-mile out-and-back hike or a 3.2-mile loop hike, traipsing along leafy and serene stretches of trail.
A short spur trail before the summit leads you to Balance Rock. It was unique and worthy of mention on a sign. A second "balance rock" wows past the summit (counter-clockwise).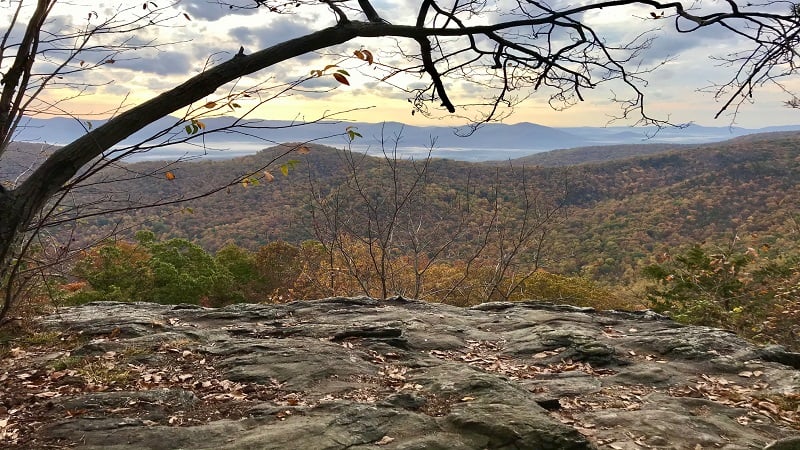 The 3.8-mile hike on the Jack Albright Loop (also known as Dobie Mountain) shares a parking lot with the popular Humpback Rocks hike. Therefore, plan to arrive early.
The Glass Hollow Overlook at the 1.0-mile mark (counter-clockwise route) is not to be missed for overwhelmingly scenic panoramas of the Rockfish Valley.
Keep your eyes open for the remains of a 1960's plane crash – a Beechcraft Bonanza. You'll find what's left of the wreckage up an unmarked spur trail at the 2.5-mile mark.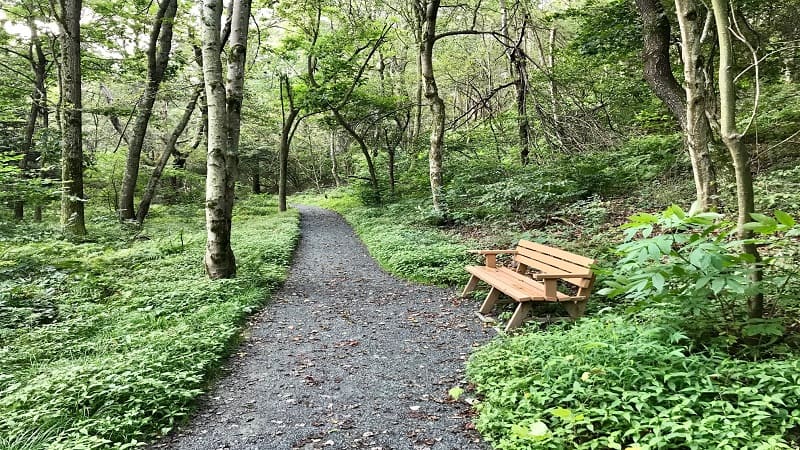 The fully-accessible Limberlost Trail is located within Shenandoah National Park at milepost 43. This 1.3-mile loop is one of the most popular easy hikes in the park.
This mostly flat, crushed greenstone walkway is stroller-friendly and wheelchair-accessible. With the exception of service animals, this trail does not allow pets.
More than 15 wooden benches dot the Limberlost Trail. You'll also cross over a couple of bridges and boardwalk sections. At the .8-mile mark, you'll see a columnar jointing.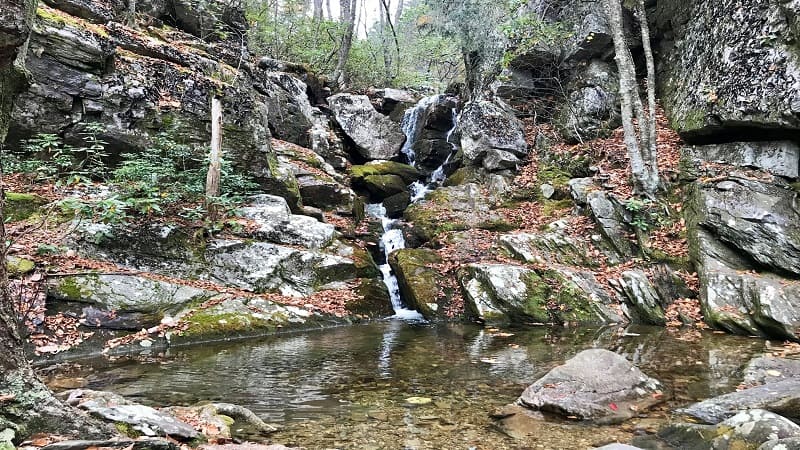 There's a lot to love about this 4.4-mile loop hike to and beyond White Rock Falls, including creek crossings, rock scrambles, a waterfall and scenic overlooks.
Get up close to the 30-foot-tall tumbling falls, then take your shoes off to revel in the refreshing waterfall basin. Ahh, delightful.
Less than .5-mile past the falls, settle in at a rocky overlook with panoramic views. At the 2.7-mile mark, the Slacks Overlook awaits with vistas and a picnic table.
For a scenic loop hike with easy parking and access to sundries (in-season), the Loft Mountain Loop at milepost 79.5 in Shenandoah National Park is just the ticket.
This 2.1-mile hike couples the Frazier Discovery Trail with the Appalachian Trail for a gram-worthy hike with rock scrambles, creek crossings and far-reaching views.
Take this loop counter-clockwise and you'll reach a show-stopping vista at the 1.2-mile mark. It's an east-facing viewpoint that would be beyond fantastic at sunrise.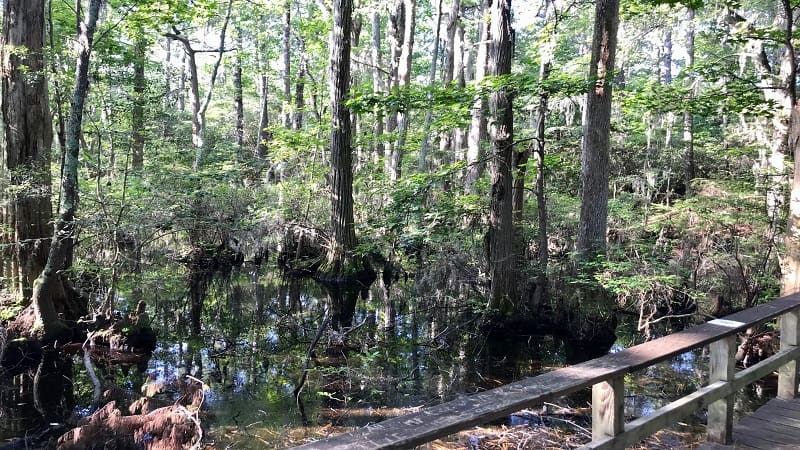 This easy 3.2-mile loop hike at First Landing State Park guides visitors over a freshwater cypress swamp that wows with quirky bald cypress trees.
The Osmanthus Trail shares a trailhead with the Bald Cypress Trail, a 1.8-mile loop hike, which inspires with similar views of bald cypress trees with knobby "knees."
A delightful hike at any time, this easy loop is not to be missed in late-fall and winter when the murky waters can transform into a rainbow of colors.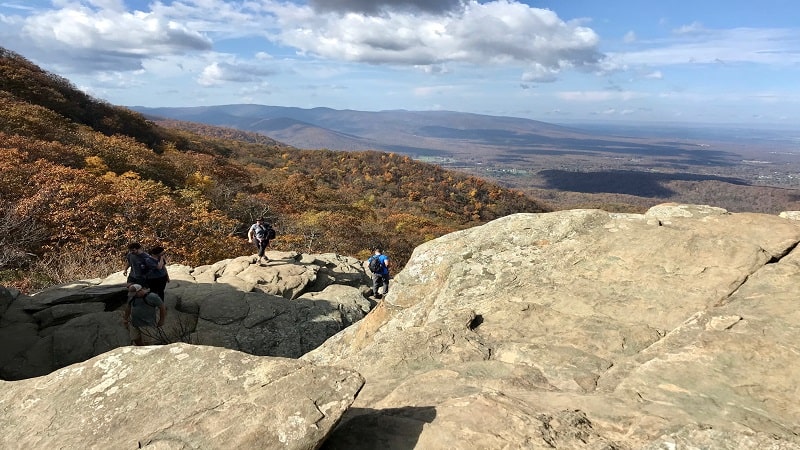 Whether you take on Humpback Rocks as a 4.3-mile loop or a 2.0-mile out-and-back hike, you're guaranteed to be stunned by 360-degree views at the jagged summit.
The ascent to the top is not for the faint of heart, but thankfully a handful of benches and a wooden staircase ease the trek to the very top where vistas are plentiful.
On the way down, opt for the loop and follow along a leafy stretch of white-blazed Appalachian Trail to make your return to the Humpback Gap Overlook parking area.