10 Best Hikes Near Leesburg, Virginia
There are a lot of fabulous hikes near Leesburg, the county seat of pastoral Loudoun County in Northern Virginia.
Whether you want to hike across a former Civil War battlefield, along the Appalachian Trail or around a refreshing reservoir, this area is tops for hikers.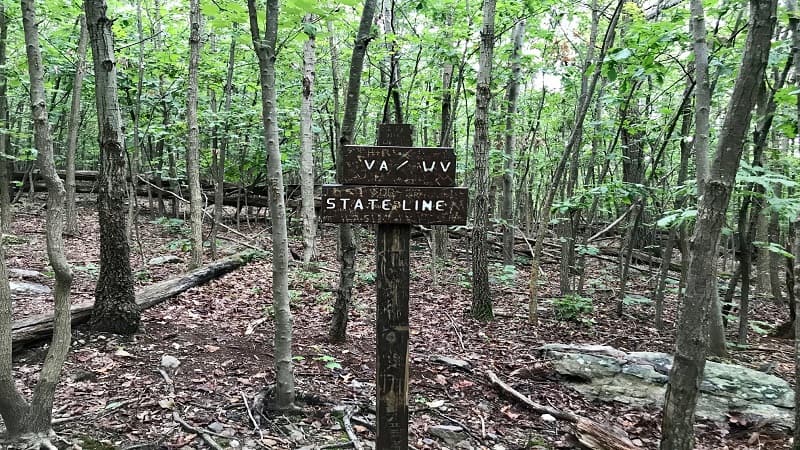 Leesburg area hikes wow with scenic views, rock scrambles and mountain vistas, even waterfalls. You can't go wrong with Leesburg's hiking trails.
Leesburg Hikes
To make it a cinch to navigate, I've grouped hikes by difficulty level so you have a good idea what to expect before stepping foot on the hiking trails.
For each of the hikes below, I also share what's to love and how far they are from Leesburg. From Tuscarora Mill, to be exact. Delicious.
Easy Hikes
For a relaxing walk in the woods, alongside a river or around a scenic reservoir, these easy hikes in and around Leesburg do not disappoint.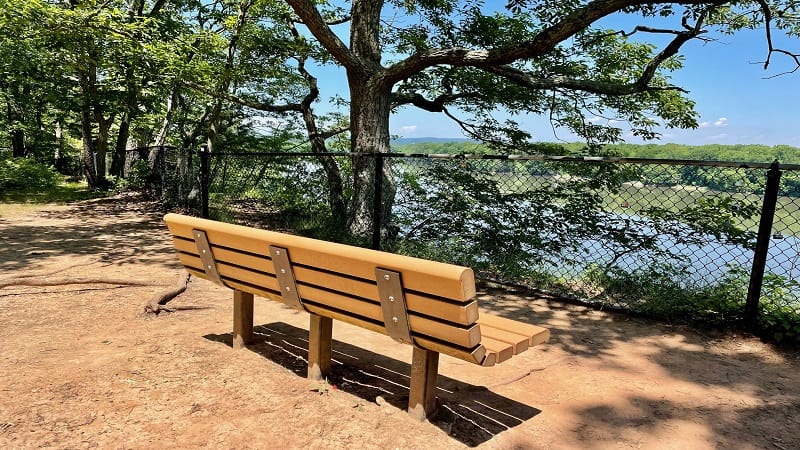 At Red Rock Wilderness Overlook Regional Park, the 1.2-mile loop hike around this 67-acre park is a must-do for river views and forested trails.
At this small park, there are winding nature trails, as well as several historic buildings from the 1880s, including an Ice House and a Carriage House.
The Loudoun County property dates to 1869 when a wealthy industrialist purchased 2,000 acres. This section was donated in 1978 for use as park land.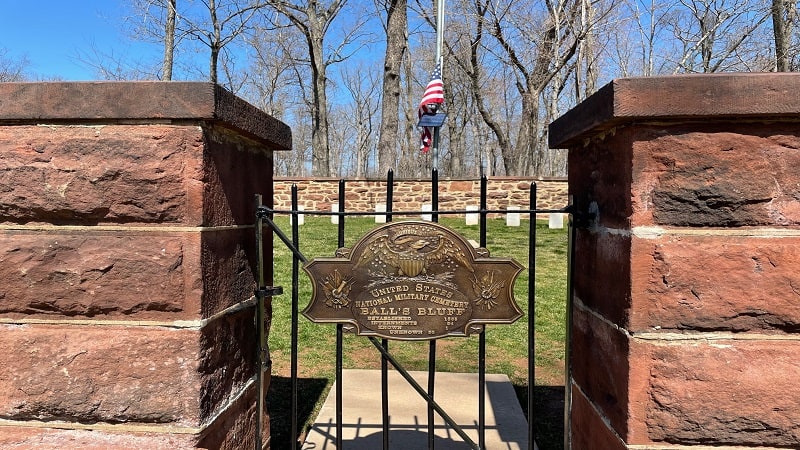 There are seven trails at Ball's Bluff Battlefield Regional Park in Leesburg, including a section of the 710-mile Potomac Heritage National Scenic Trail.
This wooded park sits on the site of the Battle of Ball's Bluff, a Civil War clash on a bluff over the Potomac River that took place on October 21, 1861.
Interpreters lead tours that range from introductory (45 mins) to in-depth (90 mins) on the history of this furious day-long battle between North and South.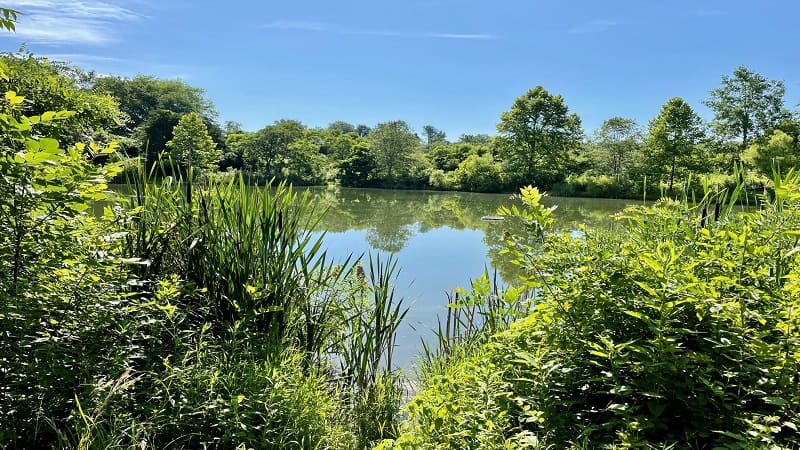 More than 20 miles of hiking trails criss-cross 695-acre Banshee Reeks Nature Preserve, which includes streams, ponds, forests and fields.
It's easy to create-your-own hike by cobbling together several hiking trails. You could probably hike here every day and never do the same hike twice.
This natural area is closed on Mondays and Fridays, as well as on public holidays. The park opens at 8 am every day, but closing time varies by season.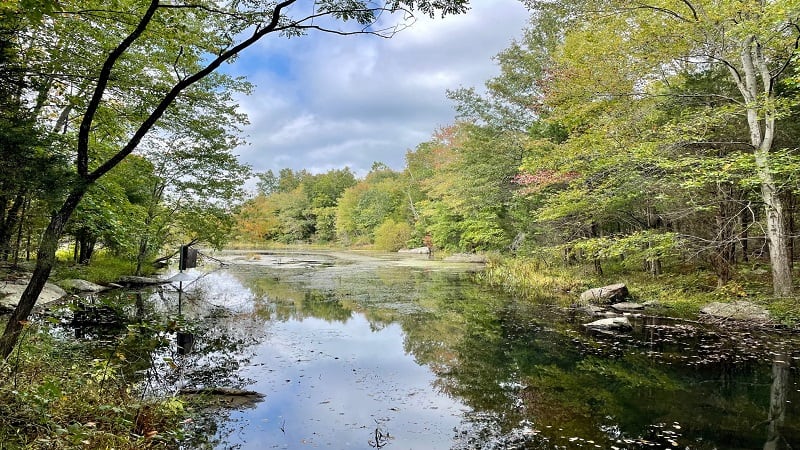 Blue blazes lead the way on this 8.3-mile loop hike around 350-acre dam-fed Beaverdam Reservoir in Ashburn.
This hike begins from the parking lot at the National Recreation & Park Association. From here, enjoy a counter-clockwise loop for the best views.
Near the end of the hike, a fun rock scramble completes this loop. Swimming is not allowed in the reservoir, but it's okay to fish for bass and catfish.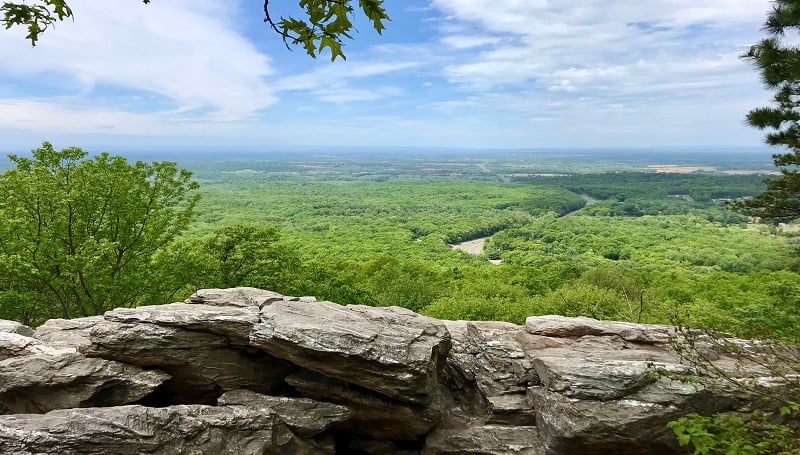 The easy-going hike to Bears Den Overlook takes visitors along a delightful, shady stretch of the white-blazed Appalachian Trail in Bluemont.
But first, plan to walk along a .3-mile blue-blazed spur trail from the large parking area to connect with the Appalachian Trail for the Bears Den hike.
From here, it's a short walk to the ever-scenic Bears Den Overlook. You'll navigate tree roots, boulders, wildflowers and rocky terrain along the way.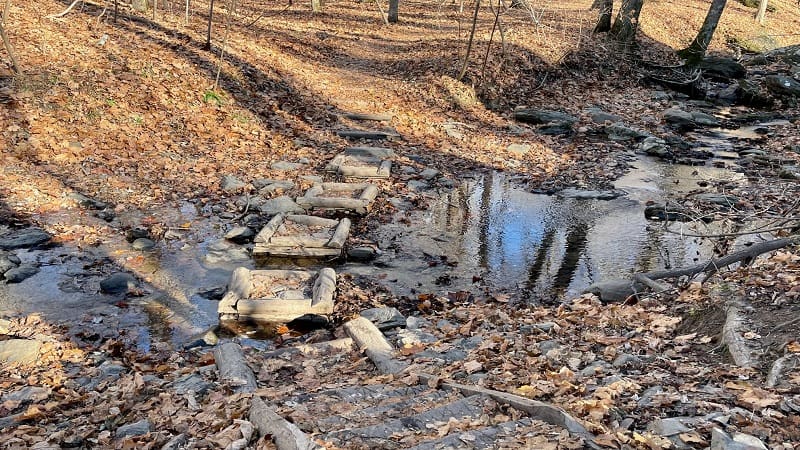 It's not often you can hike across land that was once a Civil War battlefield and a golf course. To boot, you'll even see a small waterfall on this hike.
At Shenandoah University's Shenandoah River Campus at Cool Spring Battlefield in Bluemont, two paved loops draw in visitors for quiet reflection.
The loops are actually golf cart paths from the one-time Virginia National Golf Course. The scenic 18-hole golf course closed and was abandoned in 2012.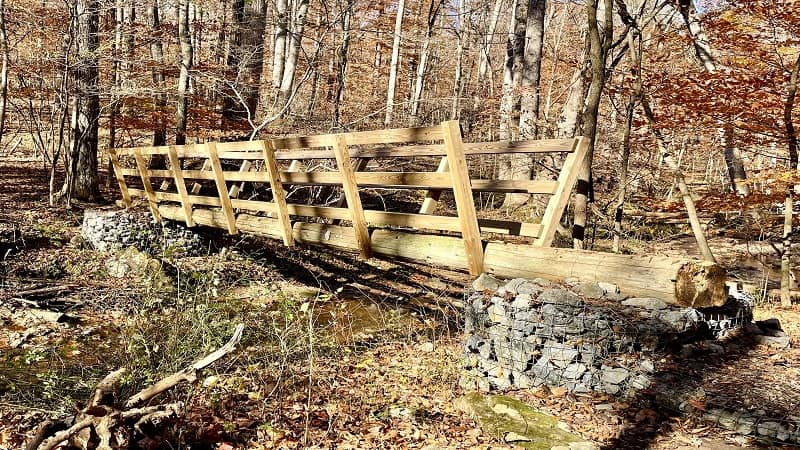 The Blue Ridge Center for Environmental Stewardship is home to 10 miles of wooded hiking trails. There's even a nature play area for little ones.
There are 14 short trails that range in length from .1 miles to 1.9 miles. It's a cinch to add or subtract steps to create-your-own hike, too.
The Blue Ridge Center highlights four suggested hikes, including Farmstead Loop, Legacy Loop, Butterfly Alley and Birds of the Ridge.
Moderate Hikes
These moderate hikes near Leesburg are between three and eight miles in length. There's more elevation, but also waterfalls, far-reaching vistas and scrambles.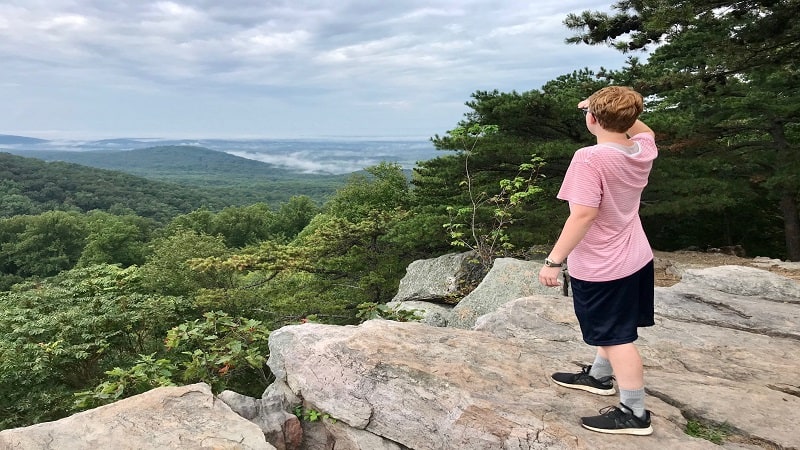 One of the most popular hikes in Loudoun County is the 5.1-mile out-and-back trek to Raven Rocks along the Appalachian Trail in Bluemont.
It's a rocky climb with an elevation gain of more than 1,500 feet that rewards your efforts with sweeping valley and mountain views.
The Raven Rocks hike meanders along a rock-laden section of trail. You may bump into a thru-hiker or two, depending on the time of year you hike the trail.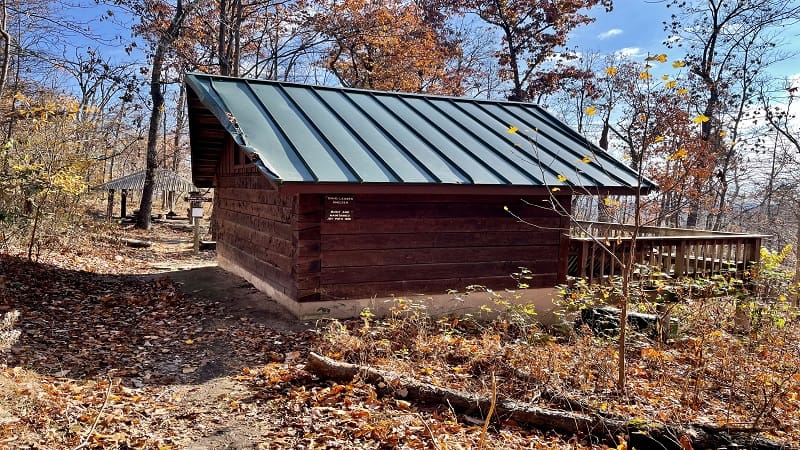 The hike to the David Lesser Shelter on the Appalachian Trail begins at Keys Gap, which is on the border between Virginia and West Virginia.
There are some scenic views on this hike, but they are best viewed in late-fall and winter once the leaves have fallen. You can see working farms in Hillsboro.
The star of this hike is the large David Lesser Shelter, which also boasts a small campground. Continue past the shelter to the Buzzard Rocks overlook.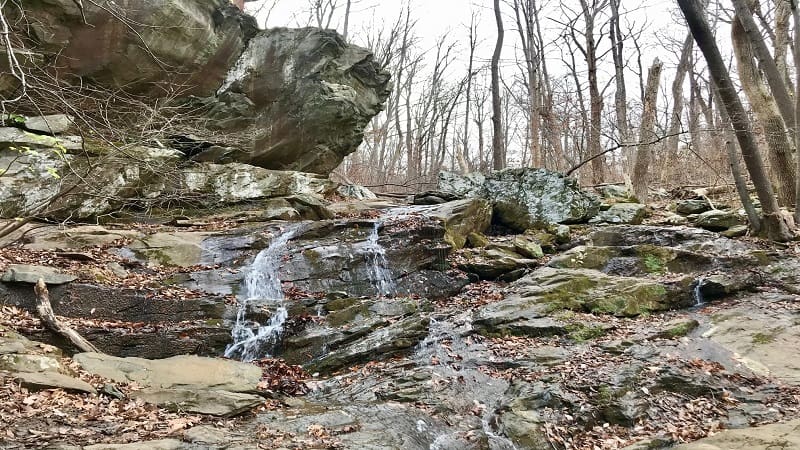 The wooded 3.5-mile out-and-back hike to Buzzard Hill wows with a creek crossing, a small waterfall and west-facing views at Buzzard Hill.
Near the top, you will reach a primitive campsite with a fire ring, but press on. The far-reaching views you've worked for are just a few more steps from here.
At the 1.7-mile mark, keep your eyes open for a short spur trail on the left. This will lead you to the west-facing overlook at Buzzard Hill.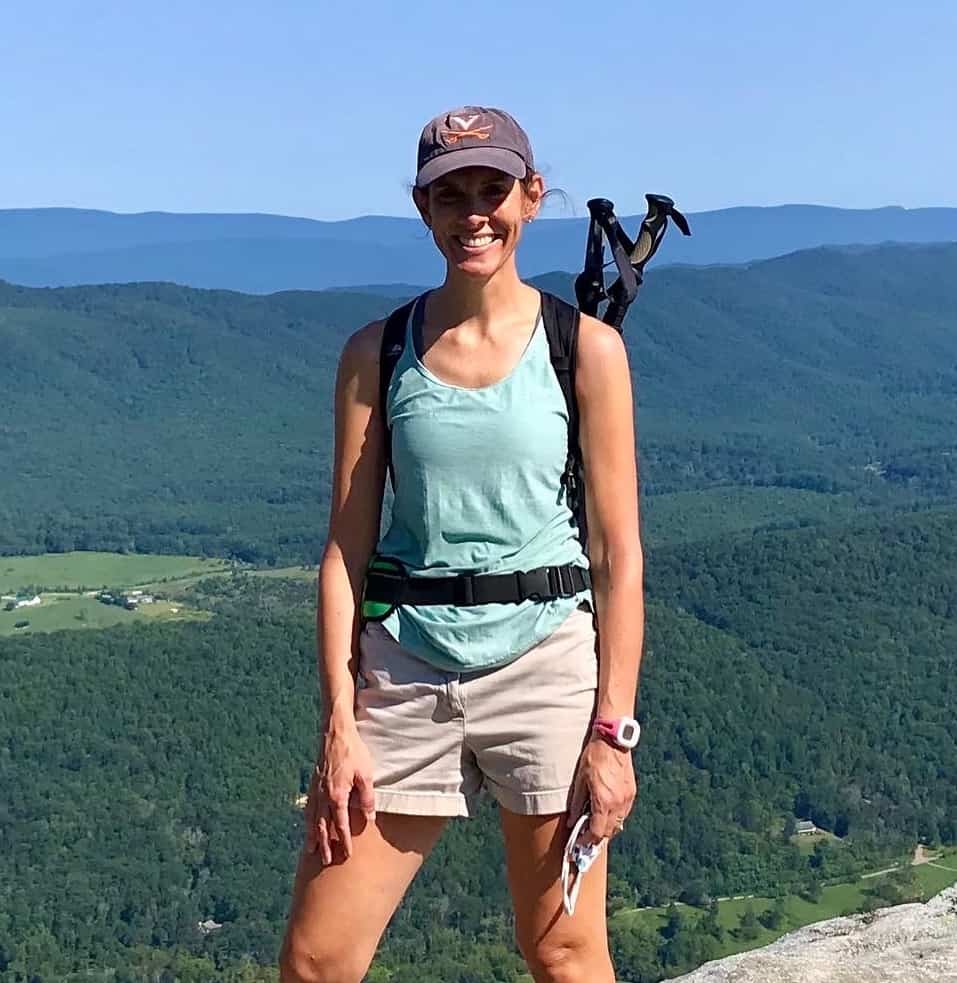 Erin Gifford is the editor of Go Hike Virginia. She has completed more than 300 hikes in Virginia. She is also the author of three hiking guidebooks from Falcon Guides. Need help finding a hike? Check out the Trail Finder feature or send Erin a message.