6 Awesome Hikes with Secret Primitive Camp Sites
I love it when I'm leisurely hiking along a trail and I stumble upon a primitive camp site. I always stop to explore and check out the views, as well as the direction of the views.
I break out my compass, of course. You know, the one on my iPhone. I'm always eager to know whether this camp site would be good for a sunrise or sunset.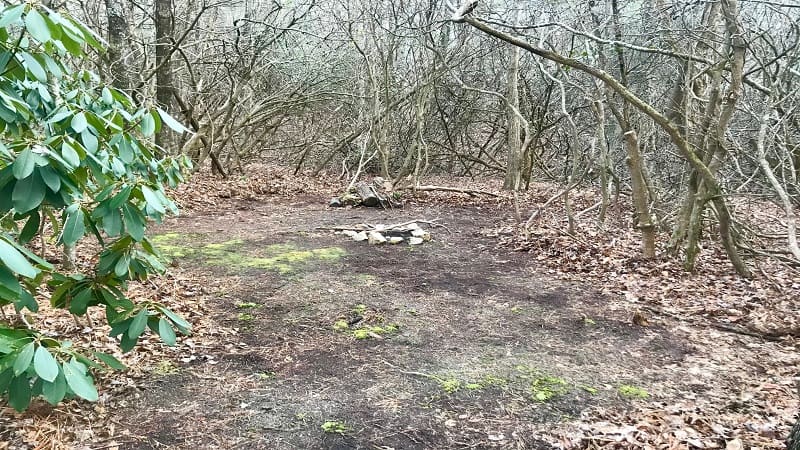 It's relatively easy to find campgrounds, like at state parks. These primitive camp sites are mysterious. How did they get here? When can I come back for an overnight?
The list below is far from comprehensive, but I wanted to share six must-do hikes in Virginia that are perfect for primitive (dispersed) backpacking experiences, too.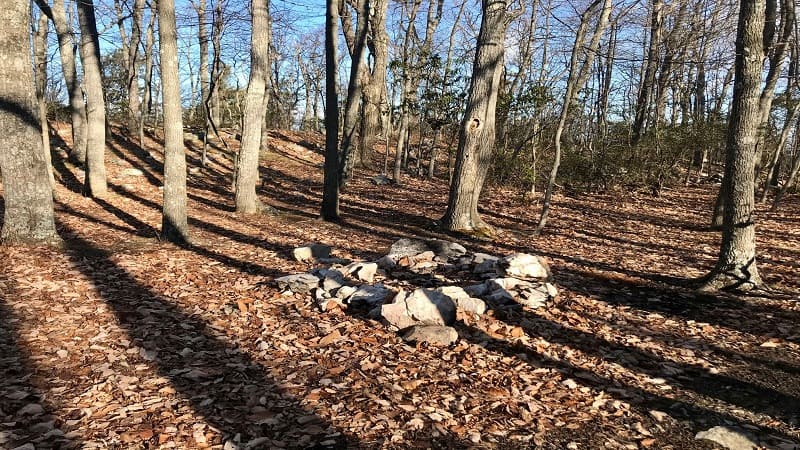 The forested 10.7-mile hike in the George Washington National Forest is a good choice for backpackers. There are several primitive camp sites with fire rings.
You'll reach the first camp site at the 1.5-mile mark, at Buzzard Rock Overlook. The views are east-facing, so it's a nice spot for a brilliant sunrise around a campfire.
There are three more primitive camp sites ahead of the Signal Knob Overlook at the 4.6-mile mark. There is one more fire ring and camp site before the end of the loop.
I recently completed this 8.4-mile out-and-back hike to spring-fed Emerald Pond along the Massanutten Trail and Bird Knob Trail. The views are beyond fantastic.
When you reach Emerald Pond (by way of a short, unmarked spur trail), you will be awed. If not by the pond, then definitely by the primitive camp sites around the pond.
The area was snow-covered when I arrived, but I noticed at least three camp sites with stone fire pits positioned around the pond. I will definitely be back in the spring.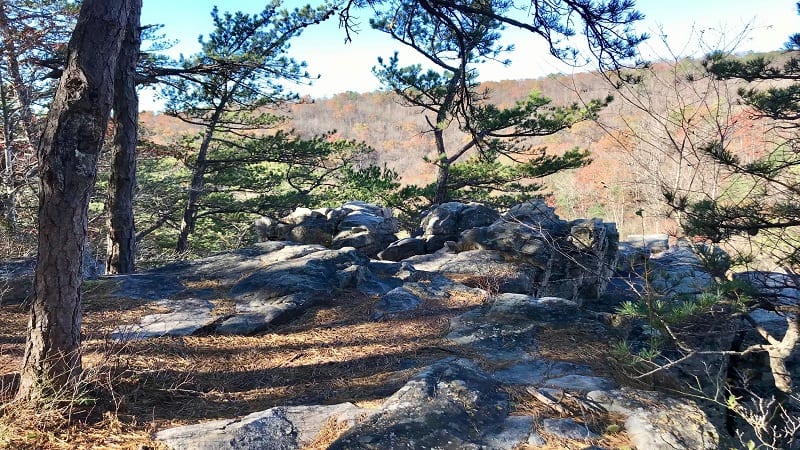 With a name like "Hidden Rocks," it's a must to find out more at the Hone Quarry Recreation Area within the George Washington National Forest.
This hike is geologically engaging given the incredible rocks you will encounter at the half-way point on this hike. You'll also find a primitive camp site atop Hidden Rocks.
The site is relatively large and has a fire pit for settling in around and savoring northwest-facing views as well as a deliciously colorful sunset.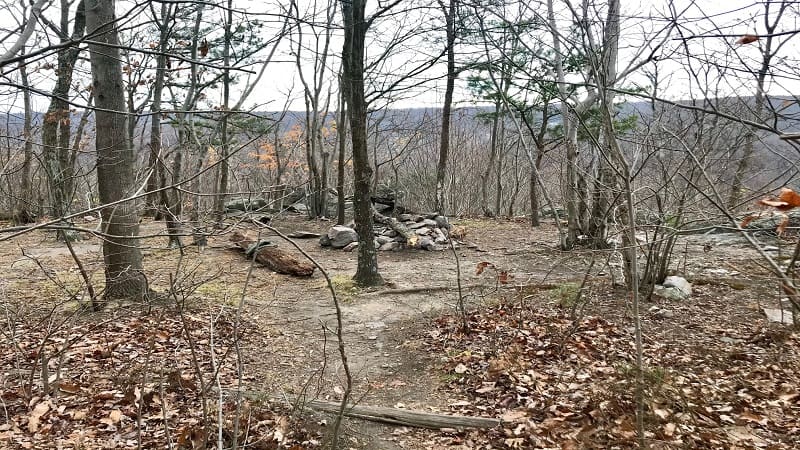 It's not hard to love this wooded 3.5-mile out-and-back hike to Buzzard Hill along the Appalachian Trail. There's a creek crossing, an easy rock scramble and a small waterfall.
As you near the west-facing overlook at Buzzard Hill, look to the right to see a cleared primitive camp site. I actually met the guy who cleared the site when I was there.
Just before you reach the overlook, you'll also find a larger camp site with a fire ring. However, being on the ridge, it's worth noting it can get a bit breezy at this site.
At Crystal Springs Recreation Area, several trails criss-cross this delightful natural area. The white-blazed Boundary Trail is just right for backpackers, especially beginners.
The easy-going Boundary Trail connects with the orange-blazed High Rocks Spur Trail. This leads to wide-reaching views from High Rocks of downtown Wytheville.
As you hike, you'll pass five primitive camp sites with fire rings. Even better, it's free to camp. You just need to register with Wytheville's Recreation Center (by phone).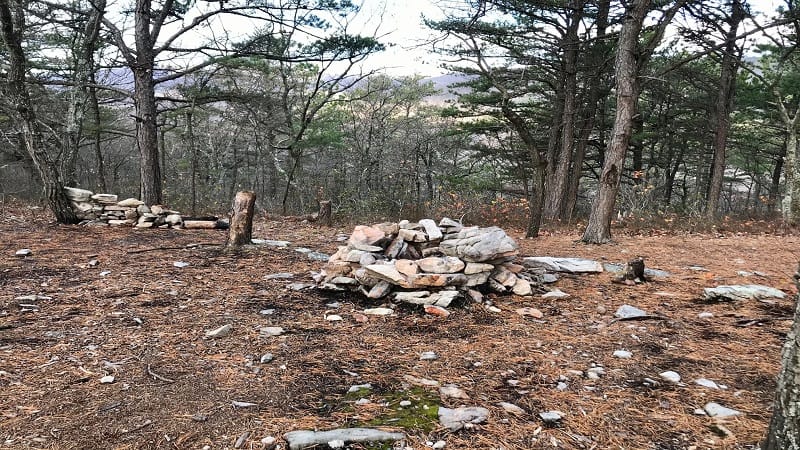 The 6.2-mile out-and-back hike on the Buzzard Rock Trail in the George Washington National Forest is one of my faves. The views from the ridgeline are tremendous.
There are lots of rocky outcrops to settle in on and enjoy the views. You'll also notice several stone fire pits and cleared tent camping areas as you continue on the trail.
All primitive camp sites are first-come, first-served. Drop your backpack and set up your tent, then hike on to a gorgeous east-facing outcrop at the 3.1-mile mark.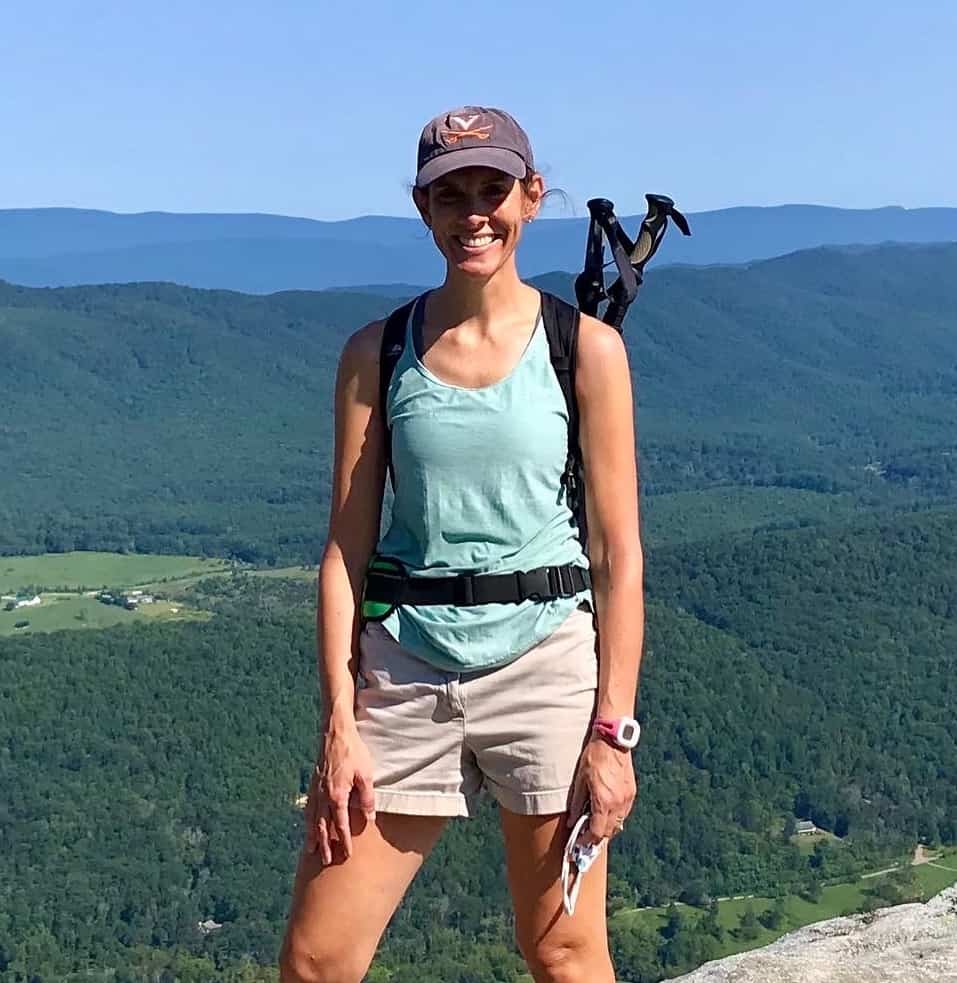 Erin Gifford is the editor of Go Hike Virginia. She has completed more than 300 hikes in Virginia. She is also the author of three hiking guidebooks from Falcon Guides. Need help finding a hike? Check out the Trail Finder feature or send Erin a message.