Massanutten Trail: 5 Orange-Blazed Hikes to Love in Virginia's Shenandoah Valley
We all love the white-blazed Appalachian Trail, but the orange-blazed Massanutten Trail in Virginia's George Washington National Forest is pretty amazing, too.
This rugged 71-mile hiking trail wows with scenic vistas aplenty as it loops along the northern ridges of Massanutten Mountain, encircling Fort Valley in Shenandoah County.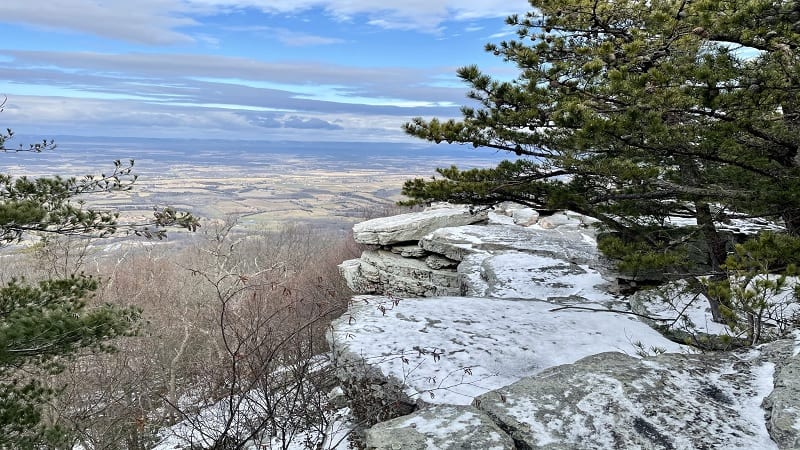 There are a variety of loop and out-and-back hikes that can be done across the rock-strewn Massanutten Trail. Take it slow, you won't be disappointed on this trail.
Here are five orange-blazed hikes that guide you along the Massanutten Trail to rock scrambles, scenic overlooks, crystal-clear ponds, primitive camp sites and more.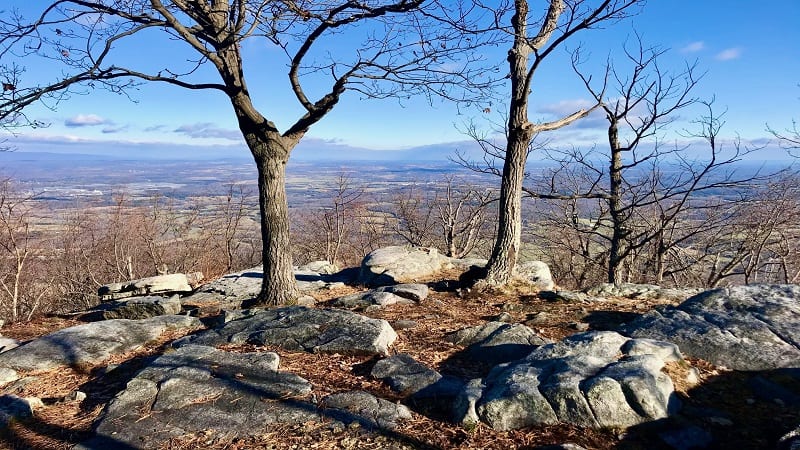 This forested 10.7-mile hike to Signal Knob in the George Washington National Forest is a good choice for backpackers. There are several primitive camp sites with fire rings.
Going counter-clockwise, the first steps of this hike begin on the Massanutten Trail. You'll pass an old stone home, then reach the Buzzard Rock Overlook at the 1.5-mile mark.
Keep walking and at the 4.6-mile mark you will reach the Signal Knob Overlook, once a lookout point for Confederate officers during the Battle of Cedar Creek in 1864.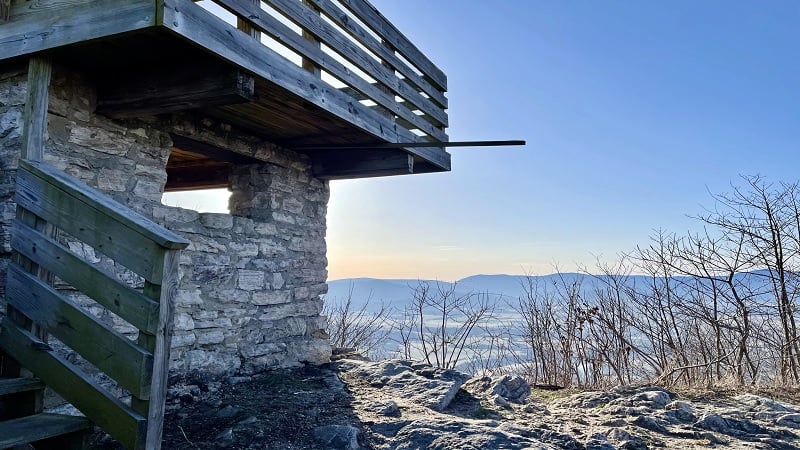 There are two primary routes to Kennedy Peak just north of Luray, including a 5.3-mile out-and-back hike to the overlook by way of the Massanutten Trail.
The hike is beautiful, particularly when you can see neighboring peaks. Keep pushing, as overlook views reward those eager to take on the 889-foot elevation gain.
At the top, savor wildly scenic 360-degree views from the two-story wooden overlook. Along the way, you'll pass by a half-dozen dispersed campsites with primitive fire rings, too.
This hike begins on a west-bound section of the Massanutten Trail that sets off from Crisman Hollow Road, which is infamous for its seasonal road closure.
This road is closed to vehicles from February 1 to the Friday before Youth Spring Turkey Season in April, effectively cutting off access to several trails, including this stretch.
If you time it right, however, you're in for a real treat. The elevation gain is minimal (just 220 feet) and you reach a sensational overlook at the 1.1-mile mark.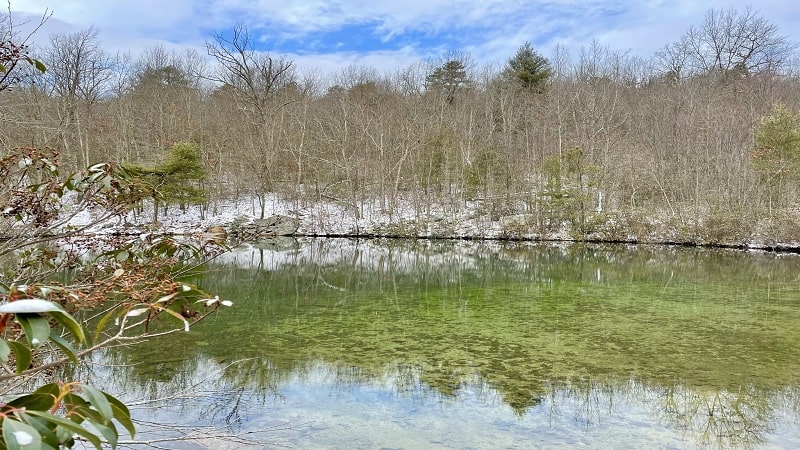 The 8.4-mile out-and-back hike to spring-fed Emerald Pond along the Massanutten Trail and Bird Knob Trail is fantastic. Oh, the views.
When you reach Emerald Pond (by way of a short, unmarked spur trail), you will be awed. If not by the pond, then definitely by the primitive camp sites around the pond.
The area was snow-covered when I completed this hike, but I noticed at least three camp sites with stone fire pits around the pond. This is an awesome swimming hole, too.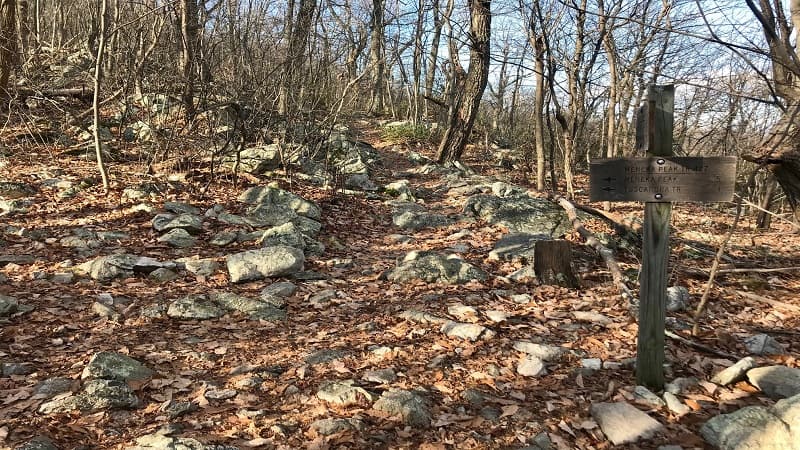 The 8.1-mile Meneka Peak loop hike is nearly identical to Signal Knob. It's so similar that AllTrails thought I completed this loop when I tackled the Signal Knob hike.
AllTrails actually thought I did both hikes. In reality, Meneka Peak is two miles shorter than Signal Knob thanks to a shortcut onto the Meneka Peak Trail at the 3.4-mile mark.
Throughout the hike, mostly on the Massanutten Trail (aka Massanutten Mountain Trail), you will be wowed by views as you ascend to the scenic peak.