10 Short, Sweet & Wildly Scenic Shenandoah Valley Hikes (Under 2 Miles)
On some hikes, you may walk three or four miles, maybe even farther, to reach spectacular views you've seen photographed time and time again.
Hikes like McAfee Knob and Flat Top are fantastic, but boy do they make you work for the rewards. Sometimes, you just want the views without all the steps, you know.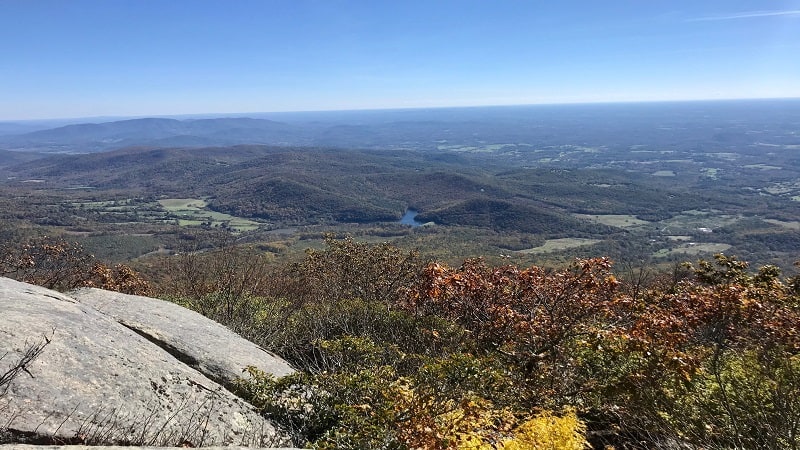 Fortunately, the Shenandoah Valley is brimming with short hikes with sensational views as far as the eye can see (and then even farther than that).
Shenandoah Valley Hikes
Here are 10 Shenandoah Valley hikes that clock in at two miles or less. Some are paved and easy-peasy, others have rock scrambles, but all quickly reward with glorious panoramas.
For a short, scenic hike with easy parking and quick access to sundries (in-season), look to the 2.1-mile Loft Mountain Loop at Shenandoah National Park.
Get ready for two jaw-dropping vistas. Going counter-clockwise, you'll reach the first at the .6-mile mark. Here you'll find rocks to scramble and settle down on for a mid-hike snack.
At the 1.2-mile mark, you will arrive at the second vista. It's a show-stopper too, wowing with east-facing mountain views that would be beyond fantastic at sunrise.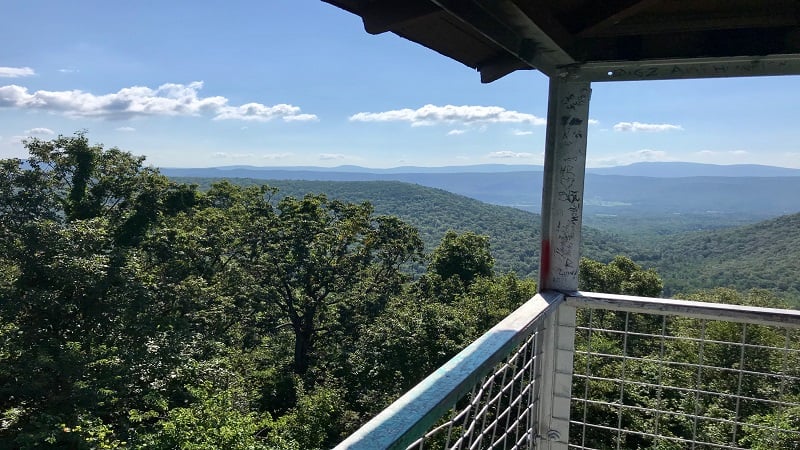 A short 1.7-mile out-and-back hike along the Wagon Road Trail at Little Fort Campground in the George Washington National Forest allows you to enjoy 40-foot-tall Woodstock Tower.
Woodstock Tower is not a fire tower. Rather it's a historical structure that was built in 1935 by the Civilian Conservation Corps as an observation tower.
Climb the stairs of this scenic lookout for far-reaching views, including the North Fork of the Shenandoah River as it gracefully winds through Shenandoah County.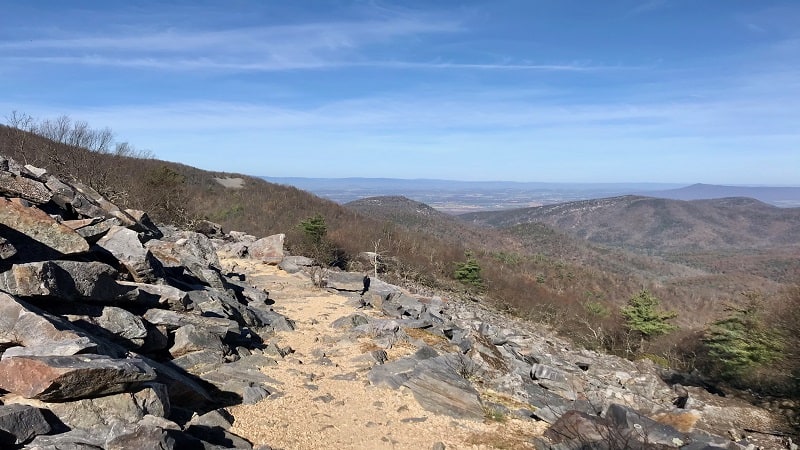 Blackrock Summit at Shenandoah National Park is an easy hike to love. It's also a plain easy hike, and one that wows with a massive field of – yes, black rocks.
Wide-open views across the Shenandoah Valley are another reason to complete this 1.8-mile hike, which includes a short stretch along the Trayfoot Mountain Trail.
A shorter 1.0-mile that does not include the Trayfoot Mountain Trail is also an option. For both hikes, get ready for seriously spectacular views at the .6-mile mark.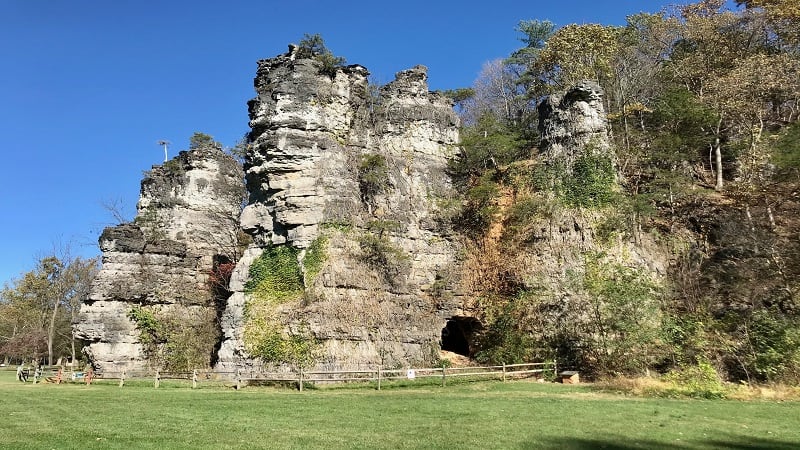 For a geologically curious hike, look to Natural Chimneys Regional Park. Imposing limestone formations inspire and awe. More than that, they're insanely cool.
This 1.9-mile loop hike starts on the Overlook Trail, taking visitors above the natural chimneys before winding along the crystal-clear North River on the River's Edge Trail.
For this hike, the payoff views come at the 1.8-mile mark, as you're finishing up on the River's Edge Trail. At that point, you're standing in front of the natural chimneys.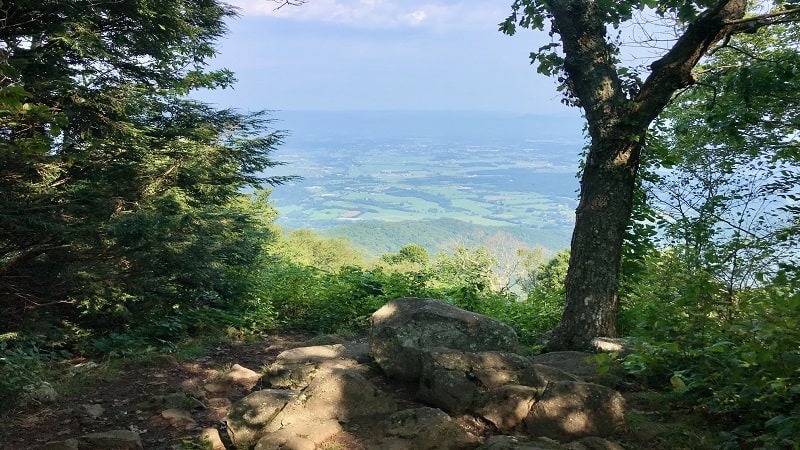 The 1.5-mile out-and-back hike on the Millers Head Trail at Shenandoah National Park guides hikers to a former fire tower that dates back to the 1940's.
At that time, there were seven fire towers in this national park, each manned around the clock. However, you can savor far-reaching payoff views well before the fire tower.
At the .2-mile mark, you'll reach a very short spur trail to Bushy Top Observation Point for sensational views of Massanutten Mountain and working farms down below.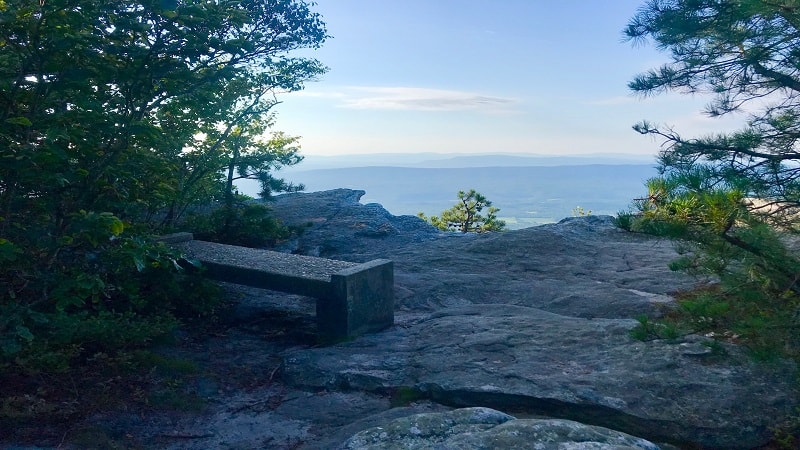 A hike along the blue-blazed Tuscarora Trail in George Washington National Forest leads hikers to Eagle Rock for spectacular south-facing mountain views.
This 2.0-mile out-and-back hike is short, steep and rocky, but your efforts will be rewarded. Several rocky outcrops, even a bench, encourage hikers to celebrate the views.
The scenic overlook you reach after 1.0-mile of hiking is the primary payoff, but oh what a payoff it is. It's not hard to love hikes that quickly treat you to views.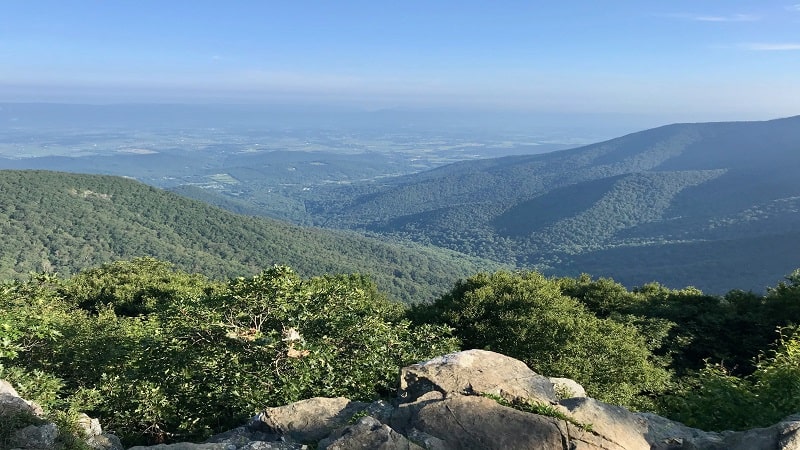 The hike to Hawksbill Summit at Shenandoah National Park is among the most popular in the park thanks to its short distance to the park's highest point (4,051 feet).
There are three routes to reach the Hawksbill Viewing Platform, including by way of a 1.6-mile out-and-back hike from the Hawksbill Gap parking area.
At the .8-mile mark, get ready to take in all the far-reaching mountain views, as well as re-gain up to four bars of cell service with AT&T. The time is now to share pics on Instagram.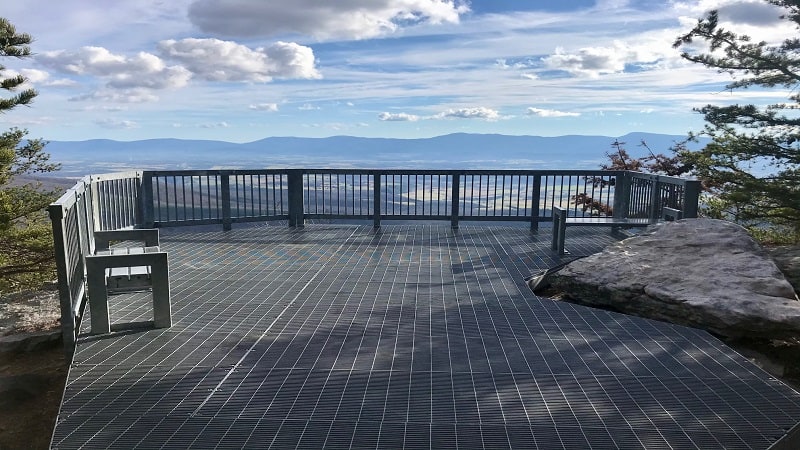 The paved Storybook Trail is an accessible, easy-going hike within the George Washington and Jefferson National Forests.
The out-and-back hike may be just .7-mile, but this trail delights with off-trail rock scrambles and breathtakingly beautiful views from the sizeable observation deck.
A whimsical curving wooden footbridge welcomes visitors to the trail, while a large overlook awaits at the end of the trail with far-reaching east-facing views.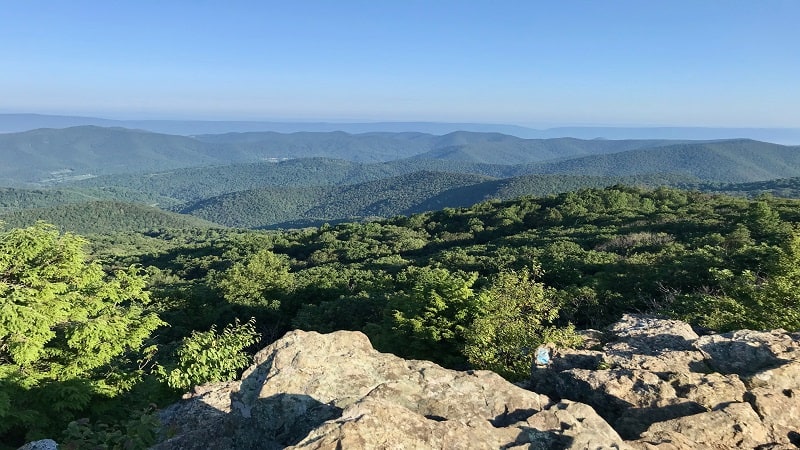 Reaching the summit of Bearfence Mountain (3,485 feet) by way of the Bearfence Loop Trail at Shenandoah National Park is a feat worthy of a spot on any hiker's bucket list.
On a clear day, the mountains seem to go on forever (and ever). The far-reaching 360-degree payoff views after a hike of less than .45-mile are beyond tremendous.
The short distance of this rocky hike can be deceptive. Prepare to use your hands, feet and arms, even knees to reach the top. However, it's well worth every ounce of effort.
The fully-accessible Limberlost Trail is located within Shenandoah National Park at milepost 43. This 1.3-mile loop is one of the most popular easy hikes in the park.
This mostly flat, crushed greenstone walkway is stroller-friendly and wheelchair-accessible. With the exception of service animals, this trail does not allow pets.
More than 15 wooden benches dot the Limberlost Trail. You'll also cross over a couple of bridges and boardwalk sections. At the .8-mile mark, you'll see a columnar jointing.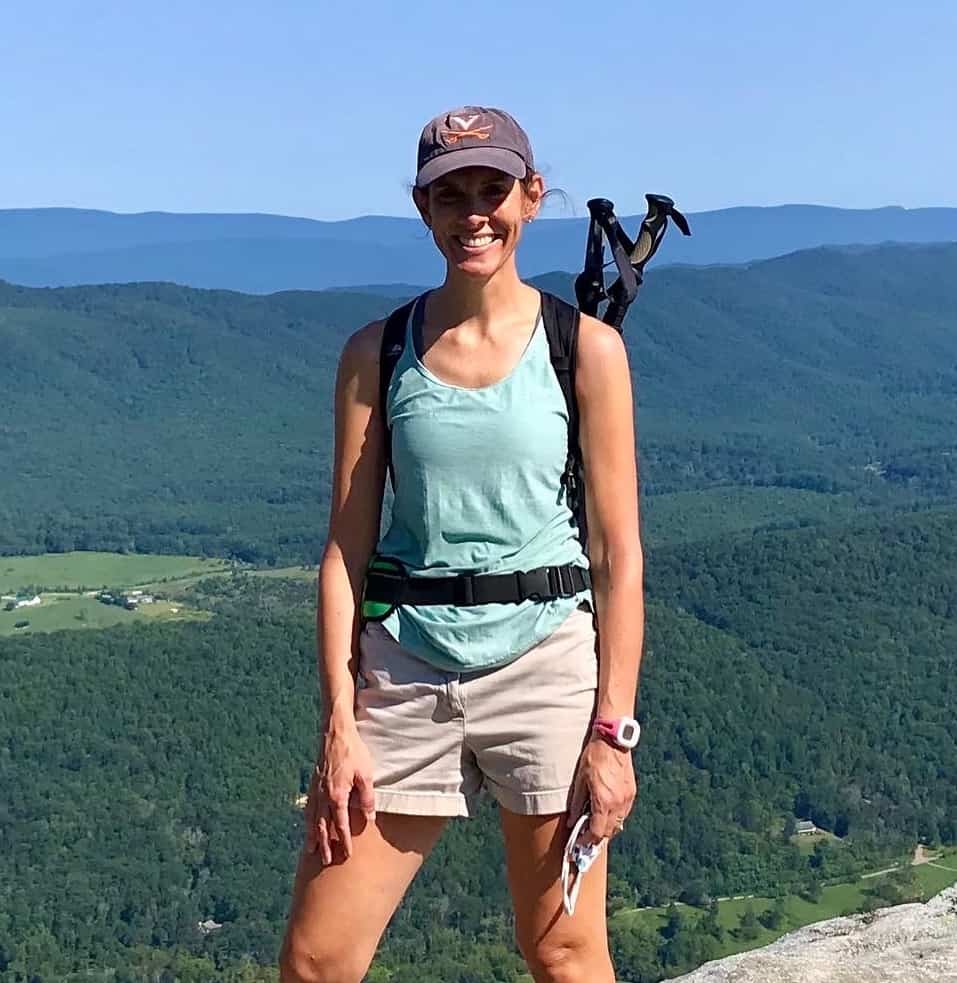 Erin Gifford is the editor of Go Hike Virginia. She has completed more than 300 hikes in Virginia. She is also the author of three hiking guidebooks from Falcon Guides. Need help finding a hike? Check out the Trail Finder feature or send Erin a message.