Massanutten Storybook Trail: An Easy Hike to Far-Reaching Views in Shenandoah County
I don't often seek out short, paved trails, but there was something special about the Massanutten Storybook Trail in Virginia's Shenandoah County.
The trail is less than 15 minutes off I-81 near New Market. Given I drive north and south along I-81 all the time, this easy leg stretcher hike was calling to me.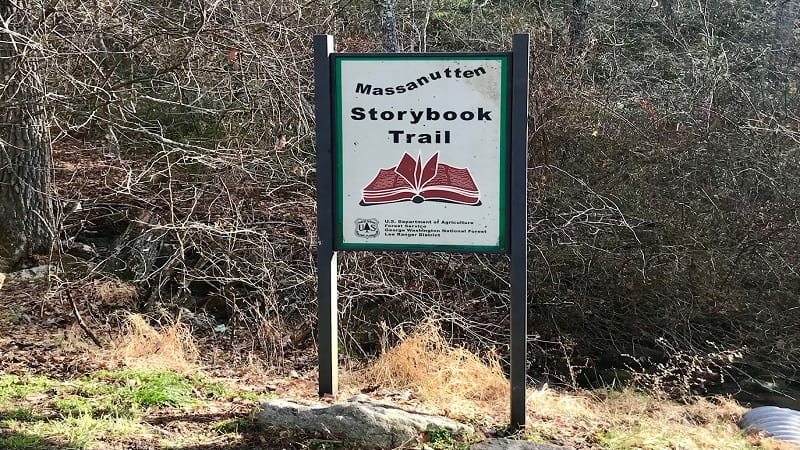 I completed this hike on my way home from a separate hiking adventure. I'd been in the car for three hours and this short hike was just what I needed.
The Massanutten Storybook Trail is a fully-accessible trail, so it can be enjoyed by everyone. However, several fun rock scrambles add to the playfulness.
| Trail Stats | |
| --- | --- |
| Length | .7 miles |
| Difficulty | Easy |
| Trail Type | Out-and-Back |
| Elevation Gain | 43 feet |
| Duration | 30-45 minutes |
| Terrain | Paved |
| Dog-Friendly | Yes |
| Fee | Free |
| Driving Directions | Click Here |
Massanutten Storybook Trail
It's a fairly straightforward drive from I-81 to the trailhead, though the last 1.5 miles along Crisman Hollow Road are windy as you gain elevation.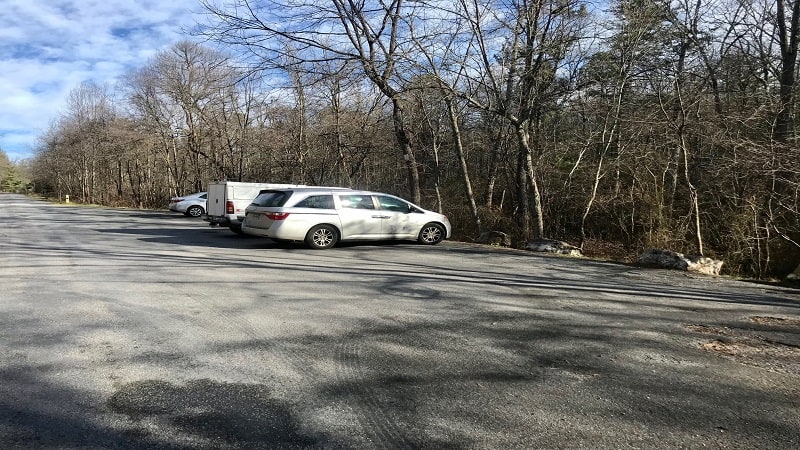 The parking area turns up appears on the right side of the road. There's space for 10 or so cars for this short hike in the George Washington National Forest.
A whimsical curving wooden footbridge welcomes visitors to the Massanutten Storybook Trail. Cross over a small, burbling creek to reach the paved path.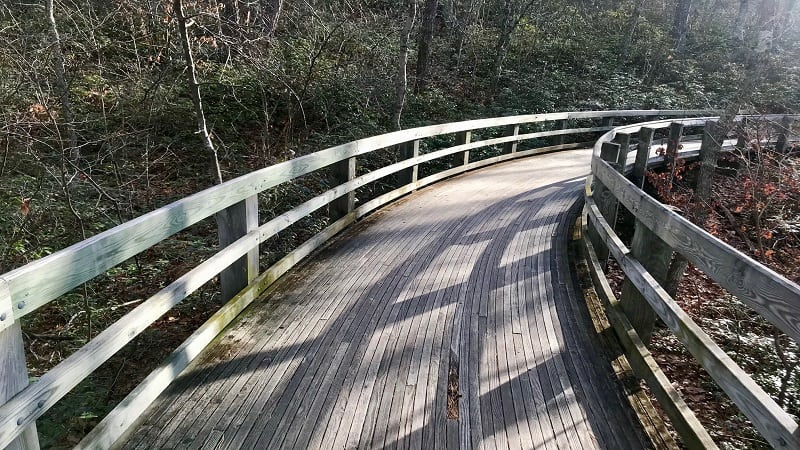 There are plenty of large, interesting rocks along the way for kids (and adults) to scramble up, on, over and around.
Placards on either side of the trail educate on the Massanutten Mountain Range, which began as sand on the ocean floor some 400 million years ago.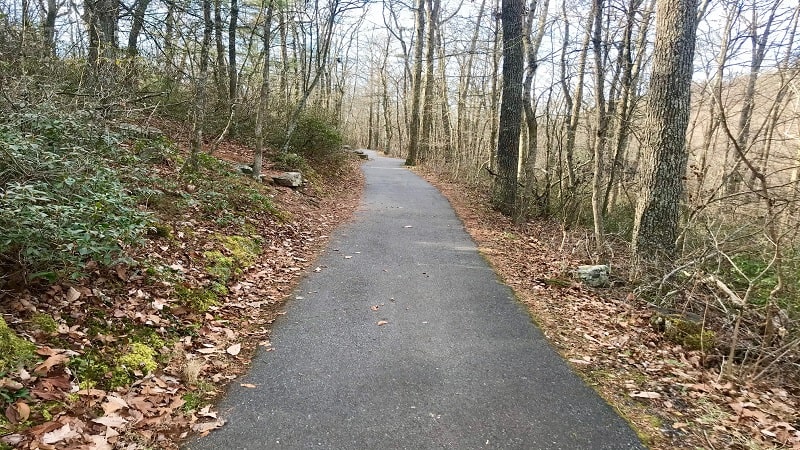 Time and pressure created rocks of sandstone, shale and limestone. Over many years, erosion carved the valleys and ridges of today.
At the .35-mile mark, you will reach a second whimsical footbridge that leads to a spectacular overlook with far-reaching east-facing views.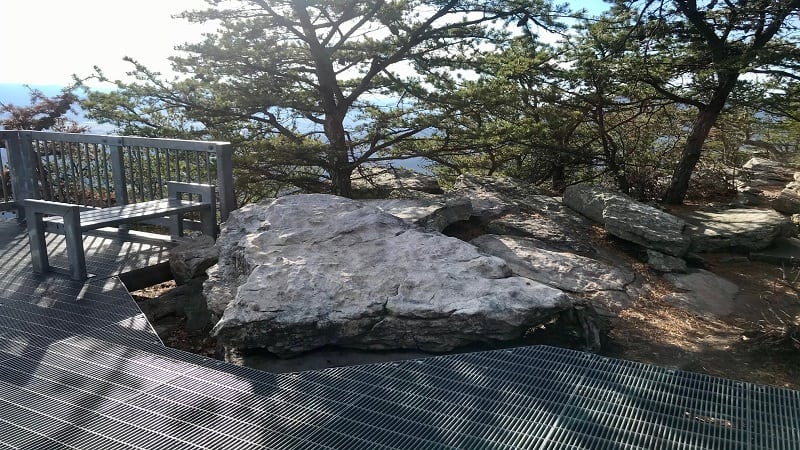 Just to the right of the overlook are more than a few rocky outcrops that are just right for settling in with a snack. Savor the panoramic views for as long as you like.
Wrap-Up Notes
From the parking area, this hike took me less than 20 minutes. I mean, it is a really short hike, but it was absolutely worth a stop for the booming views. Wowza.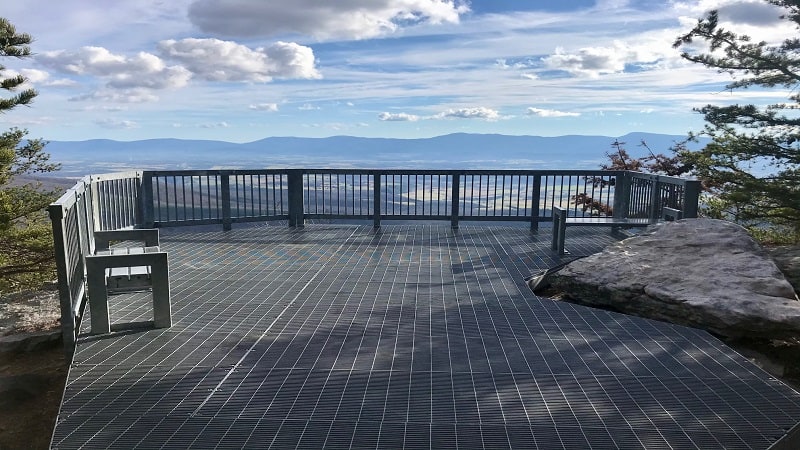 Once you've adequately stretched your legs, jump back on I-81 or VA-211 to continue on where you need to go.
If you're eager to do a second hike, there are several great hikes along Crisman Hollow Road, including Strickler Knob (5.8 miles) and Duncan Knob (3.8 miles)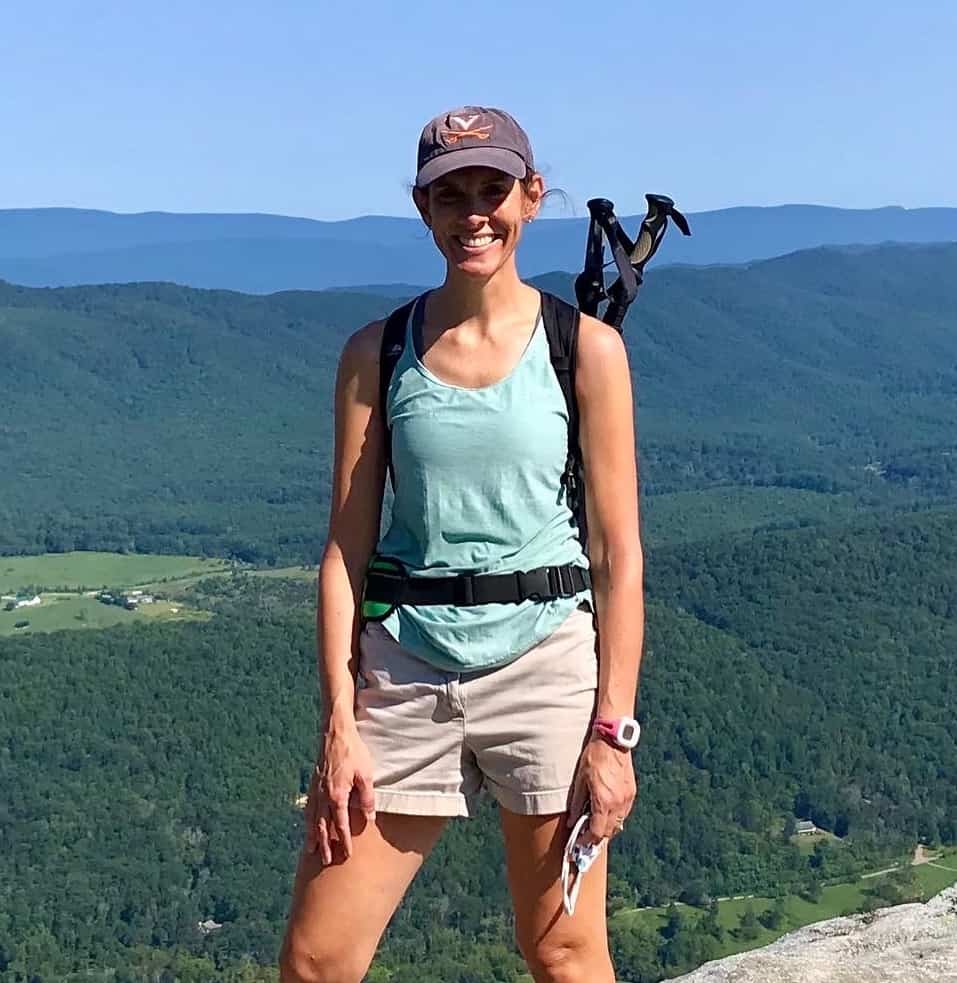 Erin Gifford is the editor of Go Hike Virginia. She has completed more than 300 hikes in Virginia. She is also the author of three hiking guidebooks from Falcon Guides. Need help finding a hike? Check out the Trail Finder feature or send Erin a message.