10 Must-Do Hikes in Virginia When You Want to See Something Unexpected
It's not unusual to see a small pond or cascading waterfall on a hike. It is, however, rather atypical to stumble upon plane crash remains, rusted cars and horseshoe pits.
That's what makes hikes even more fun, especially for kids. Over the last year, I've completed well over 100 hikes and have run across a curiosity or two along the way.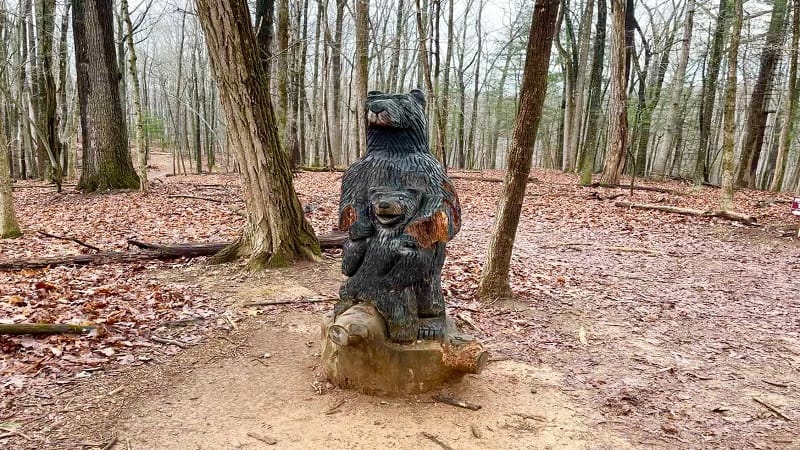 Sometimes it's expected, like wild ponies at Grayson Highlands State Park. Other times, I'm scratching my head. Like when I saw a car buried in sand at False Cape State Park.
When you're eager to see something out of the ordinary on your next hike, I've got you covered. Keep your eyes open for these 10 cool finds on hikes across Virginia.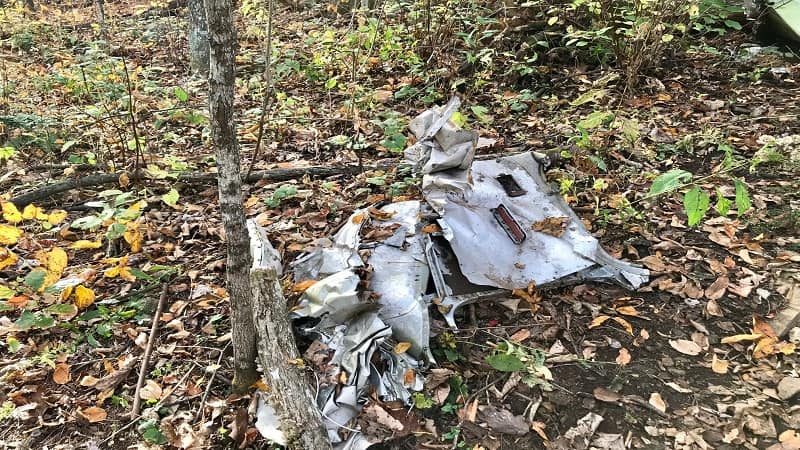 The 3.8-mile hike on the Jack Albright Loop (also known as Dobie Mountain) wows with vistas of the Rockfish Valley, but there's much more to see on this loop hike.
At the 2.5-mile mark (counter-clockwise route), an unmarked spur trail leads to remains of a 1960's plane crash. A Beechcraft Bonanza, to be precise.
Speculation abounds that more than a few plane crashes occurred in the Blue Ridge Mountains in the mid-20th century due to less advanced air navigation aids.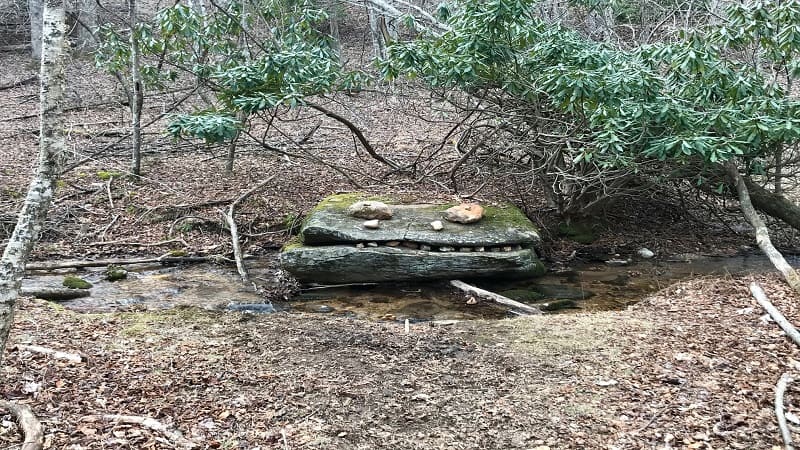 The Black Ridge Trail near Floyd sets off just behind the Rocky Knob Visitor Center at milepost 169 on the Blue Ridge Parkway. This is a scenic 3.0-mile loop hike.
This hike begins as hikes do. Walk through shady forest and cross over creeks. At the .5-mile mark, keep your eyes open or you may pass by the smiling rock monster.
It's simply a smile made of rocks on the left side of the trail. I'm sure it's frowned up – like rock cairns – but this smiling "creature" made me smile too.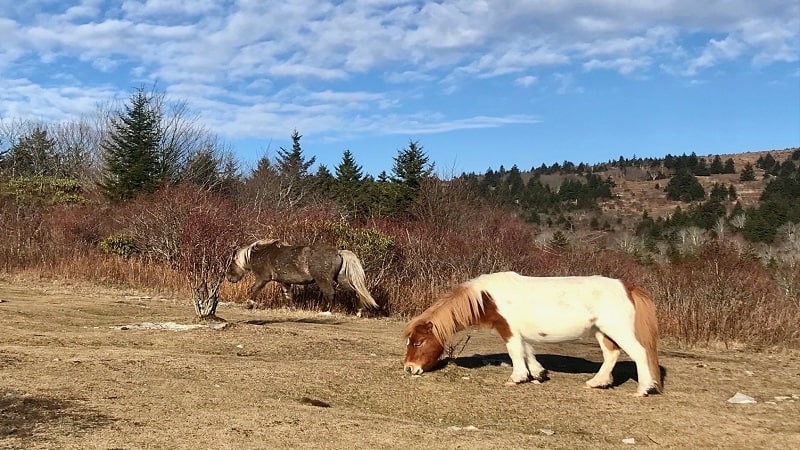 You half expect to see wild ponies wandering along the hiking trails at Grayson Highlands State Park (since everyone talks about the ponies). But then, it's unusual too.
Park in the Massie Gap area, then proceed along the .5-mile Rhododendron Trail to Wilburn Ridge. From here, you'll begin to see wild ponies.
Take the Appalachian Trail south to Wilburn Ridge or north to Lower Wilburn Ridge. It's pretty much a lock that you will see these majestic ponies while on your hike.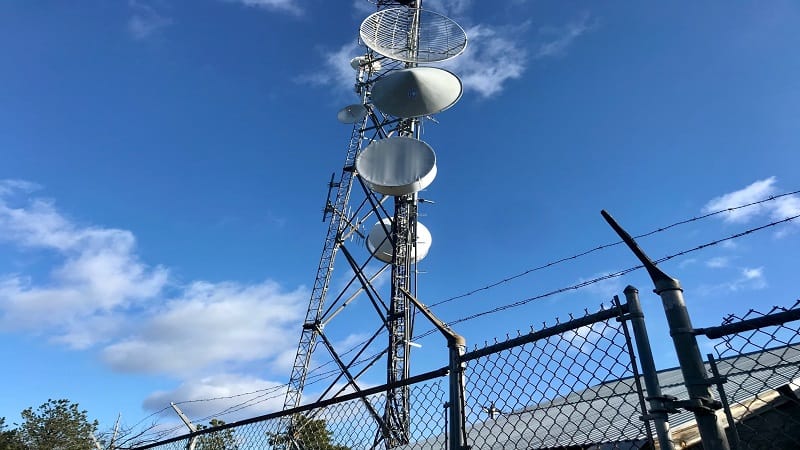 Just before you reach Signal Knob on the aptly-named 10.7-mile Signal Knob hike, you will reach the transmission facility for WVPT, a local public television station.
There's also a large radio tower. At first, I thought this was how Signal Knob got its name. Not quite. The name actually goes back much further in history. To the Civil War.
Confederate officers used Signal Knob as a lookout point during the Battle of Cedar Creek in 1864. The lookout allowed them to surprise unsuspecting Union soldiers.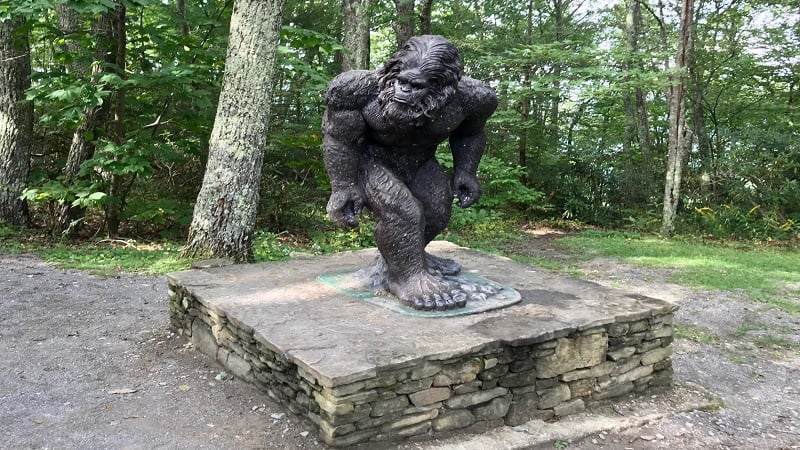 Yes, the Woodbooger. This Bigfoot-like creature is said to roam the wooded forests of Southwest Virginia. He's partial to Norton's Flag Rock Recreation Area.
The Woodbooger has his own festival. He's even on Twitter. There's a statue of his likeness steps from Flag Rock Overlook. He's been lurking high above Norton since 2015.
It's a steep 1.5-mile hike (one-way) to reach Flag Rock Overlook from Legion Park. You can also drive to the overlook, if you prefer. There's a small parking area.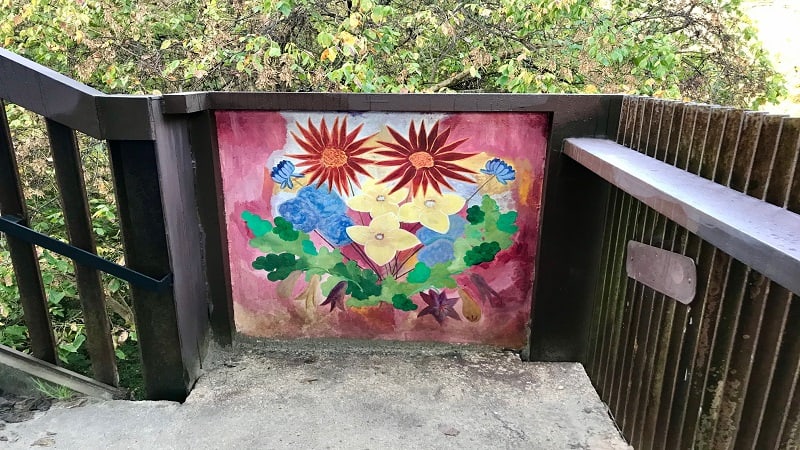 This leafy urban hike begins at the North Bank Entrance of James River Park, casually guiding hikers to and along the flowing James River.
But first, get ready to be wowed by the colorful Texas Beach Murals that first appeared in 2014 as a way to cover up graffiti in the stairwell that crosses over the train tracks.
At least a dozen nature- and wildlife-themed murals are on display in the stairwell, transforming every flat space into an inspiring work of art for all to see and love.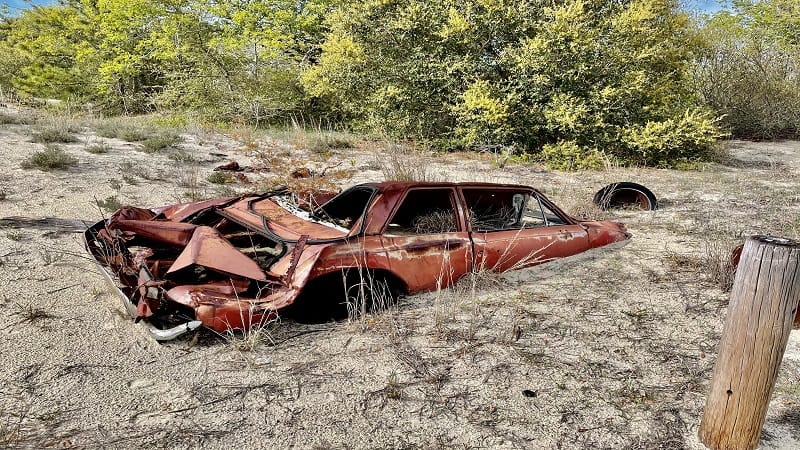 At False Cape State Park, you expect to see sandy trails and coastal pines, but you will likely also find the remains of good times that were clearly had by all.
On a recent hike along the Maritime Trail, I unexpectedly came upon a rusted red car half-buried in the sand. I've seen other pictures of half-buried cars at the park too.
As legend goes, a make-shift casino was once set up, even a moonshine still. Remains can "still" be found today, some 50+ years after the park was established in 1966.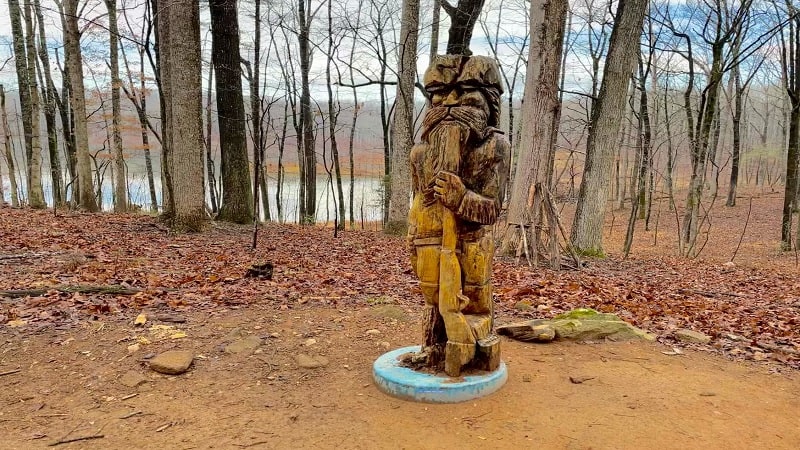 At Ragged Mountain Natural Area, the 7.0-mile Lake Front Trail circumnavigates the 170-acre Ragged Mountain Reservoir. It's a scenic hike with a few surprises.
As in, curious wood carvings. There are at least four or five you may see, if you know where to find them. Among them, two owls, bears, a turtle and a frontiersman.
There are various trails that criss-cross at this natural area, so it's a good idea to print out this trail map, which also indicates the location of the wooden statues.
It's not unusual to see a backcountry shelter for hikers along the Appalachian Trail. There are more than 250 such shelters along the iconic 2,190-mile hiking trail.
It is less common, however, to see a shelter as nice as the Jim & Molly Denton Shelter that wows with a covered picnic table, an outdoor privy and a horseshoe pit.
I stopped by this shelter in February when snow was on the ground and nearly covered up the horseshoe pit. I'll definitely be back for a game or two.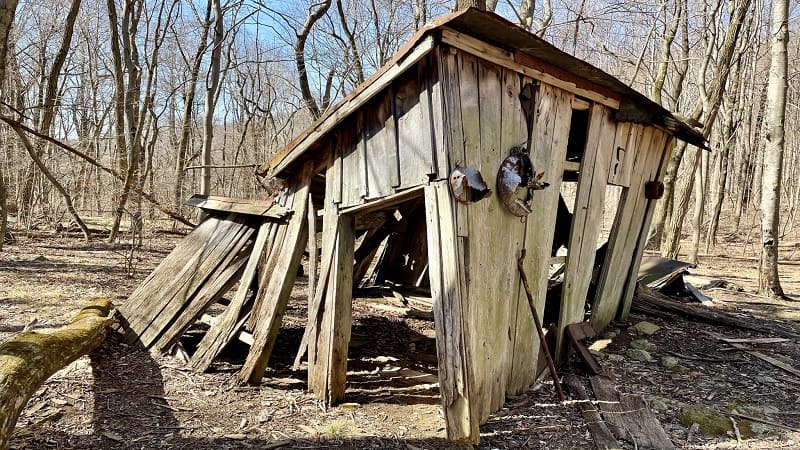 I knew I would see the one-room Pocosin Cabin alongside the trail on my hike in Shenandoah National Park. It has a covered porch, picnic table and outdoor fireplace.
I did not realize at the time that down the trail I would reach the ruins of the Upper Pocosin Mission, including a dilapidated mission house and steps of the former chapel.
Before the area became a national park, Episcopal missions were built every 10 miles. They would tend to the needs, like food and clothing, of the local mountain people.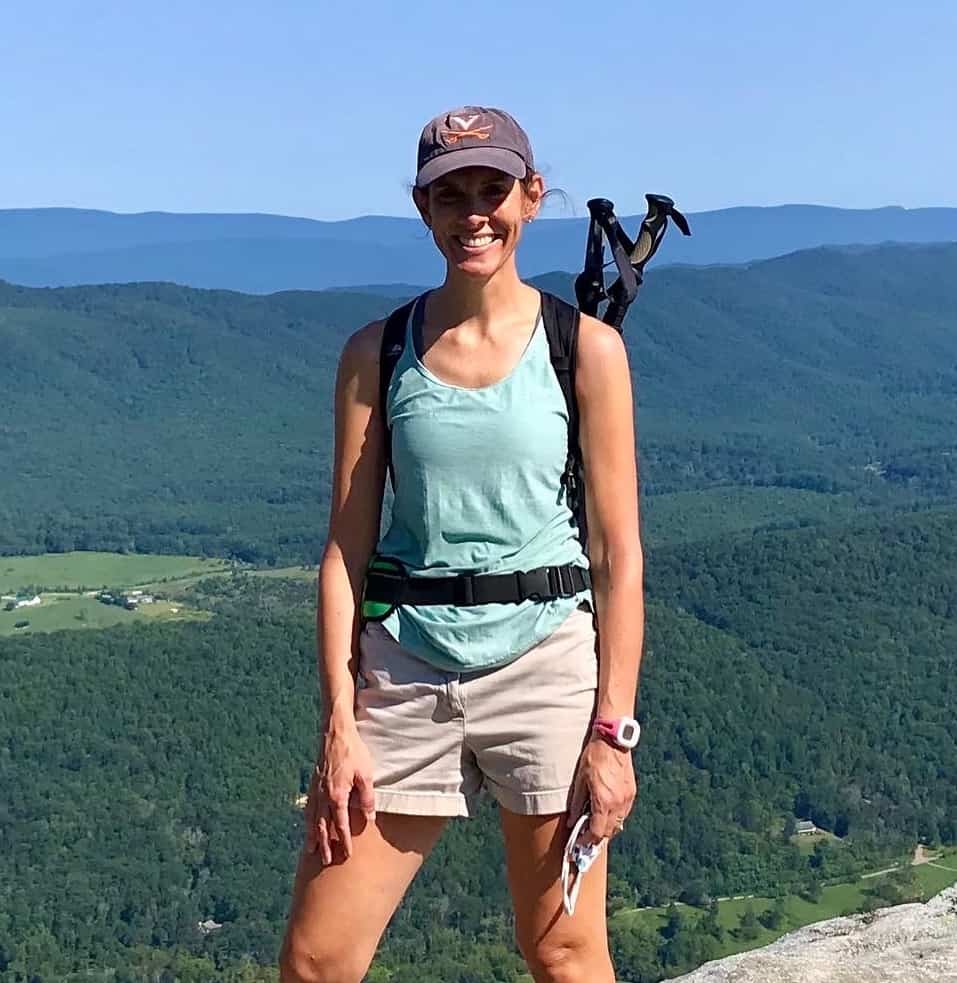 Erin Gifford is the editor of Go Hike Virginia. She has completed more than 300 hikes in Virginia. She is also the author of three hiking guidebooks from Falcon Guides. Need help finding a hike? Check out the Trail Finder feature or send Erin a message.