Bear Bottom Loop & River Trail: A Quiet Loop Hike at Shenandoah River State Park
I fell back on an old favorite on Saturday, tackling my fifth hike at Shenandoah River State Park in Bentonville, Virginia.
Thanks to more than 24 miles of trails that criss-cross the park, it's not hard to return again and again and not complete the same hike twice.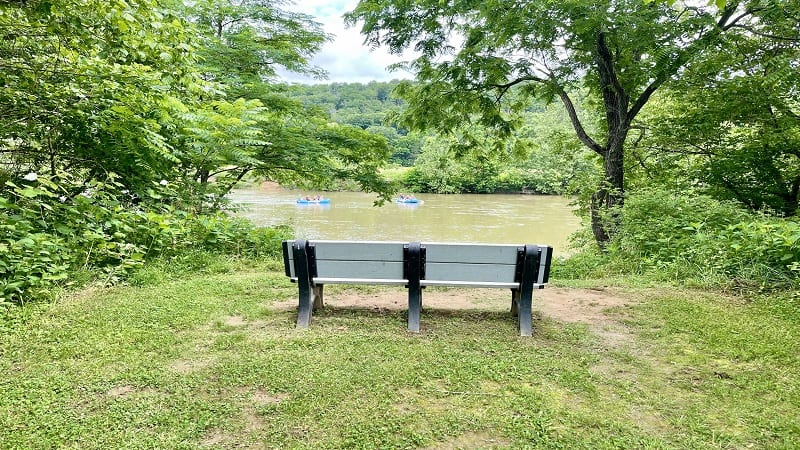 On this visit, I cobbled together a 6.9-mile hike, primarily along the Bear Bottom Loop Trail, Shale Barrens Trail, Culler's Trail and River Trail.
It was a quiet hike. With a 9 a.m. start (late for me), I encountered just to people. One was a biker exiting the trail. I later saw a second biker on the gravel Culler's Trail.
| Trail Stats | |
| --- | --- |
| Length | 6.9 miles |
| Difficulty | Moderate |
| Trail Type | Loop |
| Elevation Gain | 512 feet |
| Duration | 3-4 hours |
| Terrain | Mostly dirt, gravel and grass trails |
| Dog-Friendly | Yes |
| Fee | $10 per vehicle |
| Driving Directions | Click Here |
Arriving at the Trailhead
This hike begins from the horse trailer parking area on Overnight Road. This large parking lot is for everyone, not just horse trailers.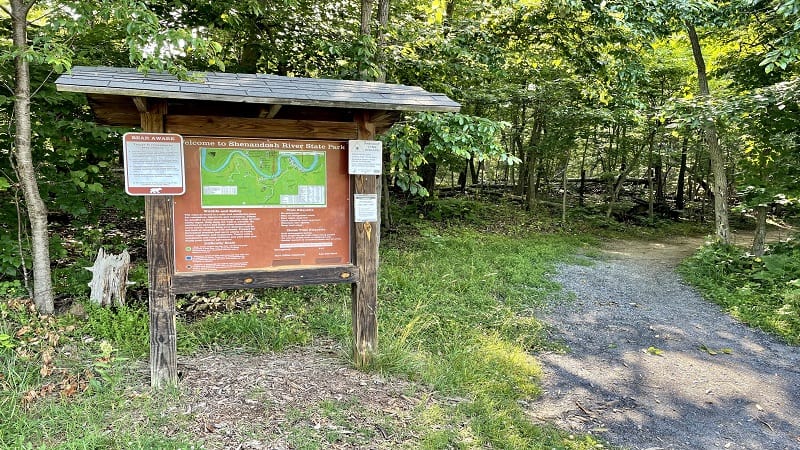 Once you pull into the lot, you will see a large trail kiosk on the left marking the start of the teal-blazed Bear Bottom Loop Trail.
Note that all of the hiking trails in the state park are open to cyclists, and many of the trails on the southwest side of the park are open to horseback riders.
The First Steps
Walk past the trail kiosk to enter the woods. From here, it's a short walk to reach a trail junction. Turn left to begin on the Bear Bottom Loop Trail.
From here, it's a long walk in the woods. It's beautiful and quiet. There are some nice elevation changes. It's shady, too. There's not a lot to see. You know, besides trees.
At the 2.6-mile mark, the Bear Bottom Loop Trail goes off to the right, but stay to the left at the trail marker to connect with the white-blazed Big Oak Trail.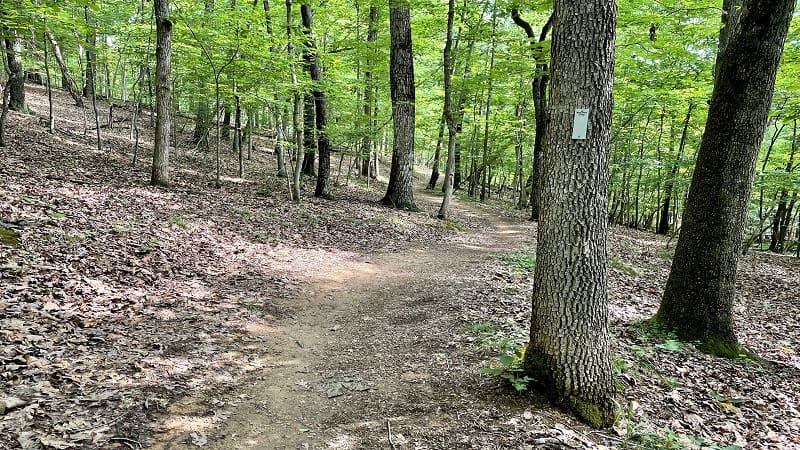 As you approach the 3.0-mile mark, follow the signs for the gray-blazed Shale Barrens Trail. You'll turn left, then you'll turn left again. More trees, leaves, but also lots of shade.
Okay, this next part gets confusing if you are using AllTrails, like I almost always do. At the 3.5-mile mark, AllTrails wants you to continue straight ahead for the River Trail.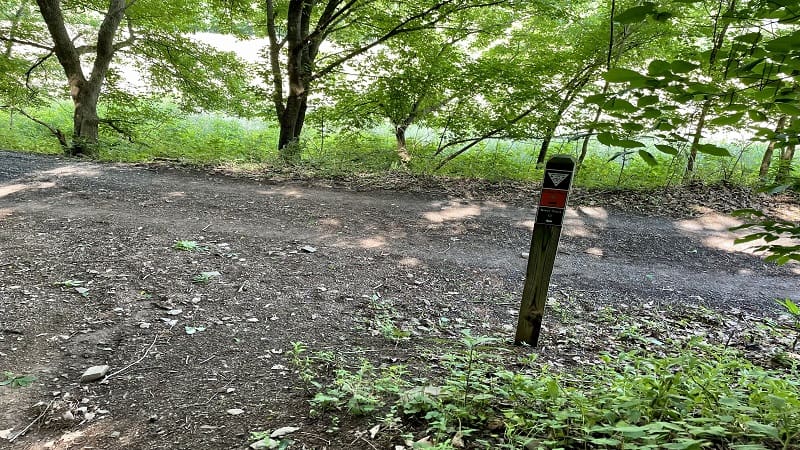 Unfortunately, you can't go straight ahead. You will be at a T-intersection. Your choices are left or right. Here, turn left for the orange-blazed Culler's Trail.
You're now on a gravel trail. You are also coming to the end of the nearly full-shade portion of this hike. At the 3.7-mile mark, turn right onto the blue-blazed River Trail.
In a few more steps, you will cross a wooden bridge. You'll then be walking alongside the Shenandoah River. Well, kind of. At the very least, you'll catch occasional glimpses.
There is so much greenery on the left side of the trail that it's nearly impossible to see the river for much of the way along the River Trail.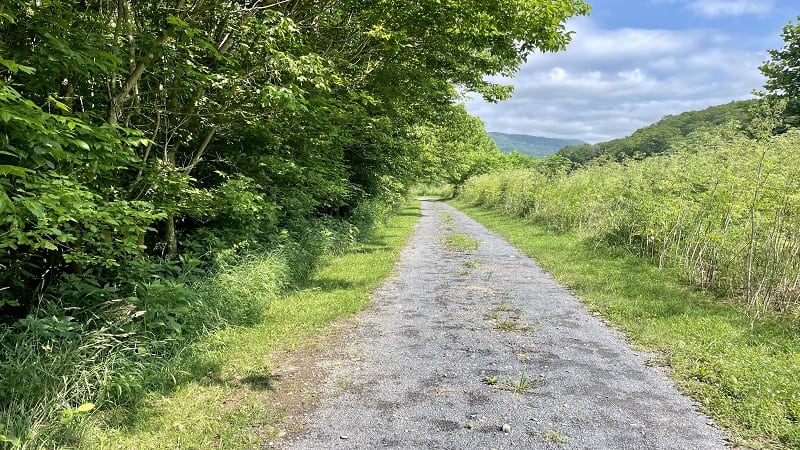 Thankfully, there are spots here and there to pop out for a view of the river and a rest on a wooden bench. Many spots have river access too for waders and anglers.
At the 4.9-mile mark, you will pass a park cabin, then reach a T-junction. Turn left to re-connect briefly with the Culler's Trail, then turn left again for the River Trail.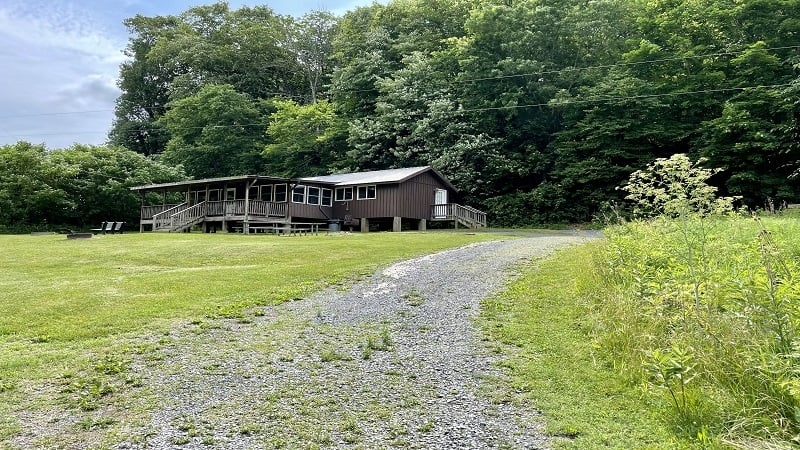 From here, it seems that every few steps you will reach either shaded benches or river access or both. Keep your eyes open for rafters, tubers and kayakers.
At the 5.7-mile mark, you'll have to re-route around a wooden bridge under repair before being placed back on the River Trail.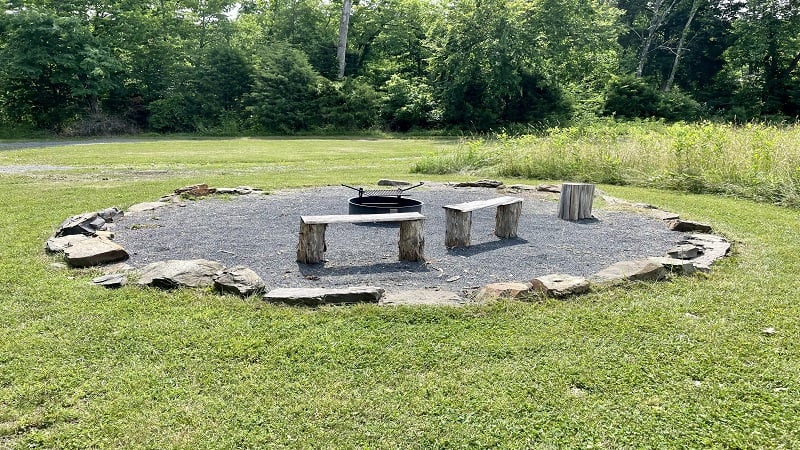 You'll see a picnic table and a nice fire ring for a crowd at the 6.1-mile mark. Turn right here for the Culler's Trail. You'll take this nearly all the way back to your car.
Heads up near the 6.9-mile mark where you'll reach a trail marker for the Bear Bottom Trail Loop. Turn left here for the last few steps to the parking area.
Wrap-Up Notes
From the parking area, this hike took me nearly 2.5 hours, including time spent snapping photos at each of the river access points along the River Trail.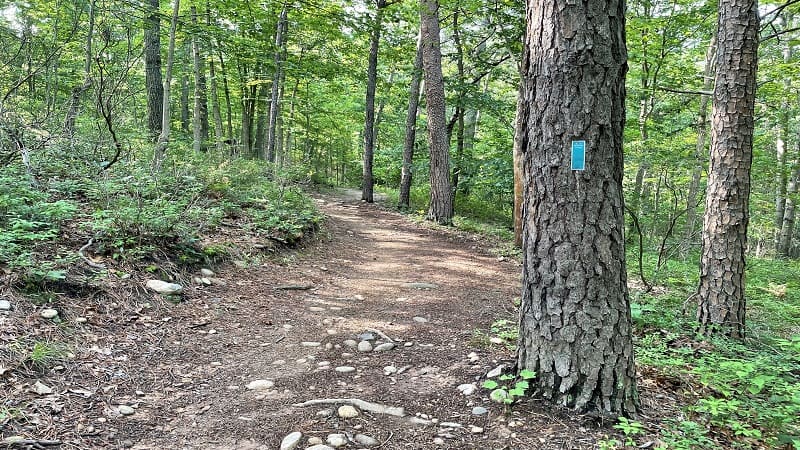 While this was a large loop, if you take a look at the park trail map, you'll see there are lots of alternate trails you can take to shorten this hike.
If you have time, here are two more hikes I recommend at Shenandoah River State Park: Cottonwood Trail and Culler's Overlook. Both are 3.1-mile loops.