Old Trail Loop: A Quiet Hike on What Was Once the Appalachian Trail at Sky Meadows State Park
A few weeks ago, I hiked one of the most popular routes at Sky Meadows State Park in Delaplane. This hike led me to Piedmont Overlook and Whitehouse Overlook.
This 5.1-mile loop wowed with spectacular views of Paris (Virginia, that is). The route featured several well-placed benches and a stop at the Snowden Manor Ruins Site.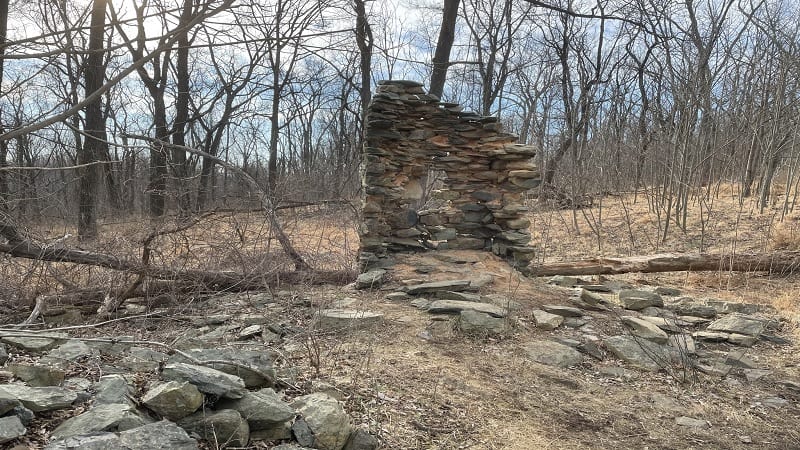 More recently, I opted to complete a less-trafficked route at the state park. It's one that begins just outside the park, along the white-blazed Appalachian Trail.
The quiet, wooded hike includes both the AT and Old Trail, a hiking trail that was a short section of the Appalachian Trail from 1983 to 2004.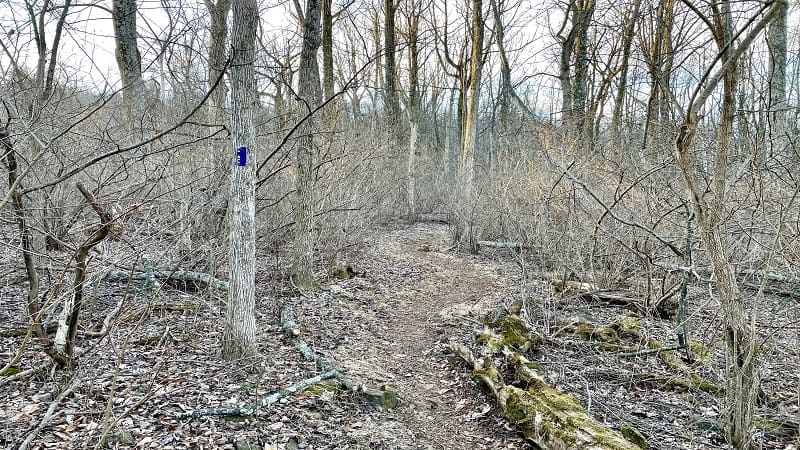 In 2004, the Appalachian Trail was re-routed to its current route through Sky Meadows State Park. Old Trail was left to be a part of the state park trail system.
| Trail Stats | |
| --- | --- |
| Length | 5.1 miles |
| Difficulty | Moderate |
| Trail Type | Loop |
| Elevation Gain | 1.020 feet |
| Duration | 2-3 hours |
| Terrain | Mostly dirt, rock and grass trails |
| Dog-Friendly | Yes |
| Fee | $7 per vehicle weekdays ($10 per vehicle weekends, Apr-Oct) |
| Driving Directions | Click Here |
Arriving at the Trailhead
This hike begins outside of Sky Meadows State Park. There is a small lot on the right-hand side of Liberty Hill Lane, just off bustling Route 50.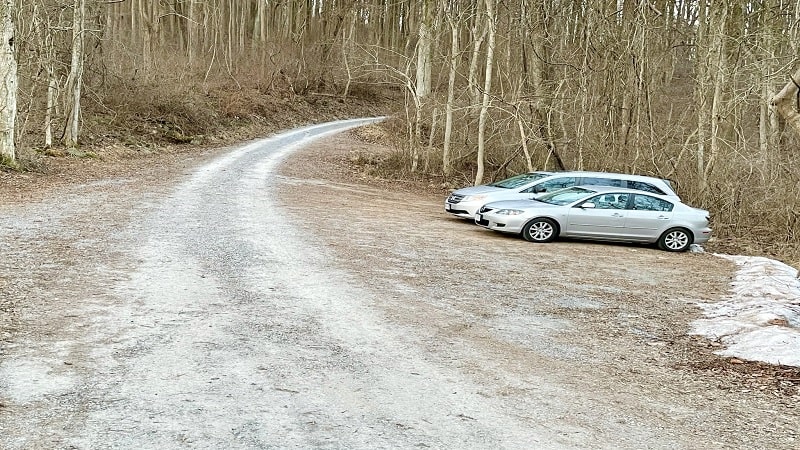 You won't need a street number. Both Apple Maps and Google Maps recognize "Liberty Hill Lane" in the towns of Paris (Apple) or Boyce (Google).
In the small lot, there is room for maybe six or seven cars. Back your car into a parking space, if you can. It will be much easier to exit your parking space post-hike.
The First Steps
On the left side of Liberty Hill Lane, immediately across from the small lot, you will see a spur trail. You'll also see a bright-yellow boundary marker on one of the trees.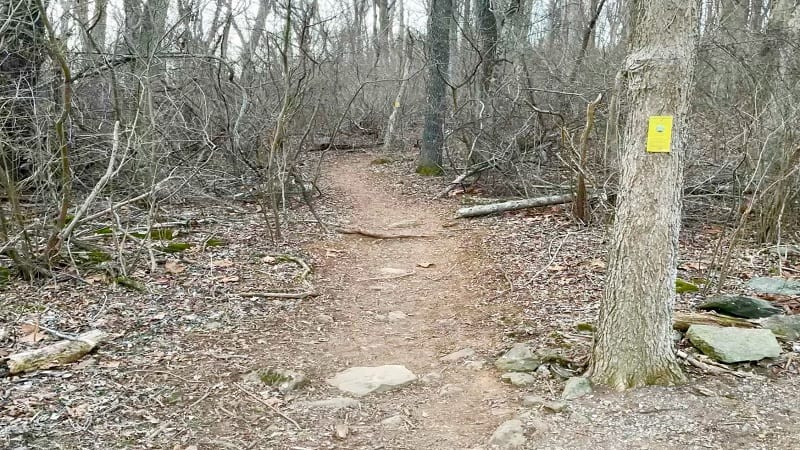 In a few short steps, you will arrive at a dead-end. Here you'll want to turn right for the southbound section of the Appalachian Trail.
The trail is wooded and serene, though you will still hear cars motoring east and west along Route 50. At the .9-mile mark, you will reach a trail junction with several signs.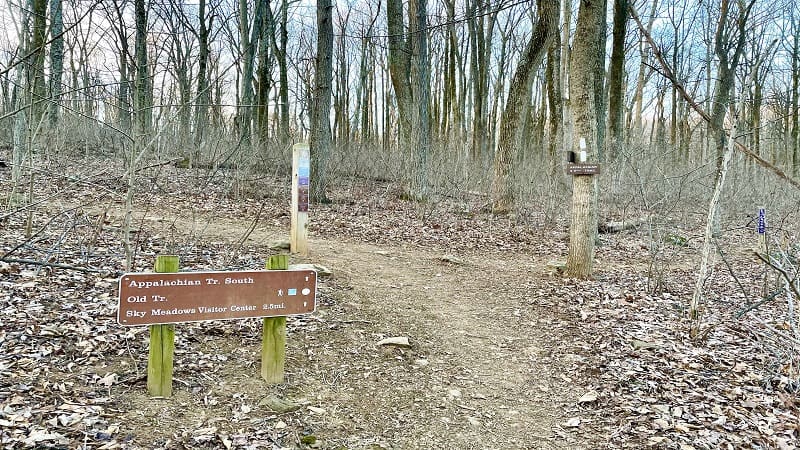 From here, stay right for the purple-blazed Old Trail. If you were to turn left, you would continue on the current route of the Appalachian Trail.
At this point, the noise from the cars on Route 50 has all but disappeared. You are free to enjoy the solitude and serenity of the wooded forest.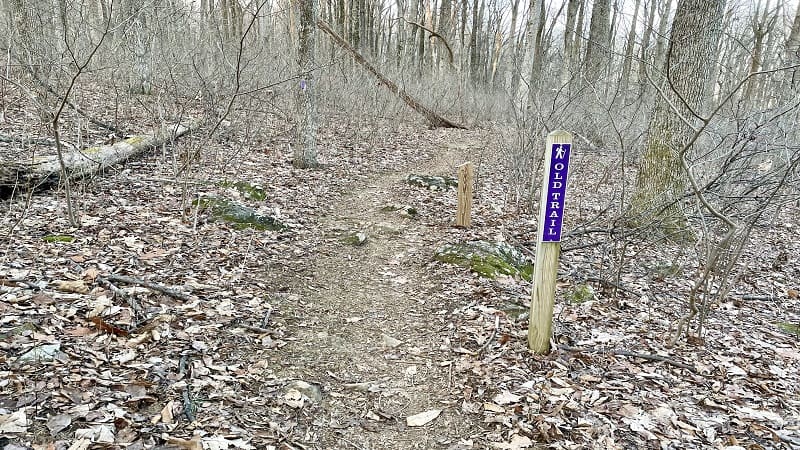 In a few steps, you will see a placard on the right about the history of Old Trail. This was once the path traveled by Appalachian Trail thru-hikers and section hikers.
You will continue on Old Trail for two miles. There's nothing special about Old Trail, but it is a nice walk in the woods. It's also fun to consider its role in AT history.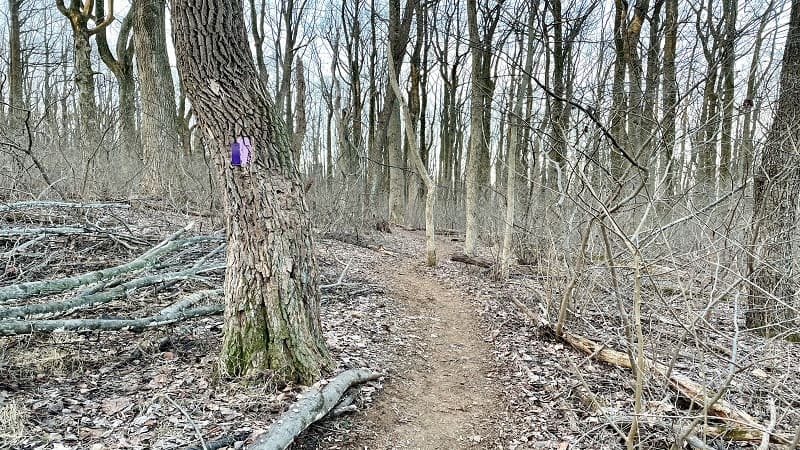 Old Trail ends at the 2.9-mile mark when it reaches the Appalachian Trail. From here, you'll want to turn left to create a loop and return to the parking lot.
In a few more steps, you'll walk through a wooden gate that takes you back into the main section of the park. From here, the park becomes more open and grassy.
At the 3.6-mile mark, some hikers opt to veer right for the Ambassador Whitehouse Trail. It's a short .4-mile hike (one-way) to the spectacularly scenic Whitehouse Overlook.
Since I had just taken in the views from Whitehouse Overlook a couple of weeks earlier, I opted to forge ahead on the Appalachian Trail.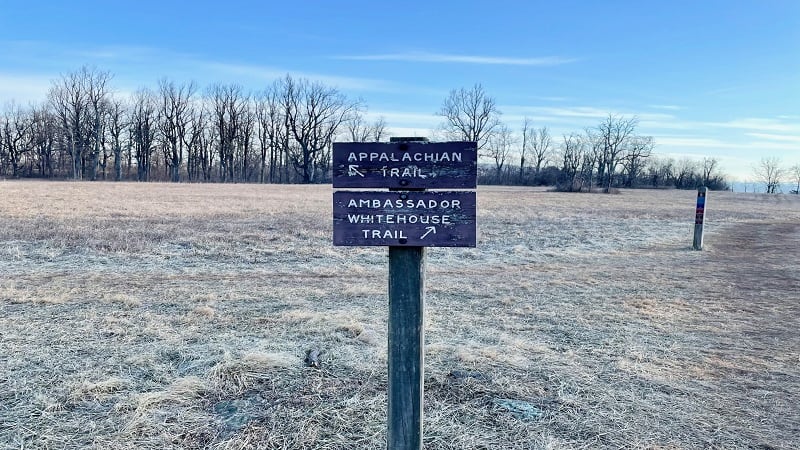 At the 4.2-mile mark, you will again reach Old Trail. Turn right to continue on the northbound section of the Appalachian Trail to return to your car.
Stay alert since you will need to turn left near the 5.1-mile mark onto the super-short spur trail to reach the parking lot on Liberty Hill Lane.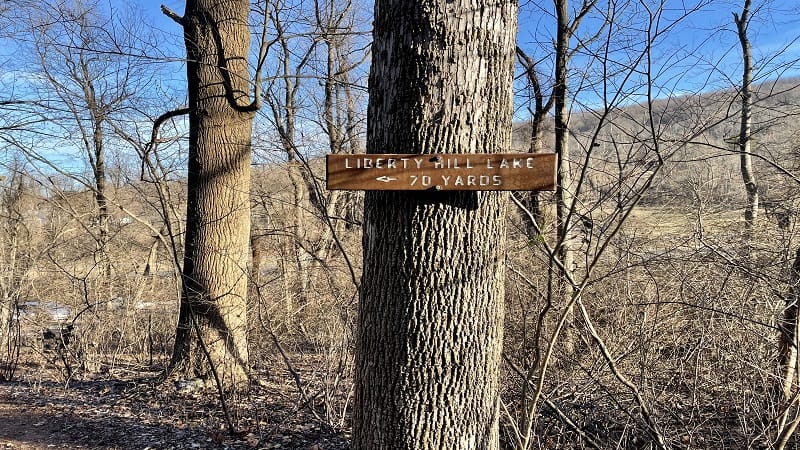 Hike Options
Since there are more than 20 miles of hiking trails at Sky Meadows State Park, it's easy to make this hike longer by adding on trails, like the North Ridge Trail.
You can reach the North Ridge Trail when the south end of the Old Trail dead-ends at the Appalachian Trail. From here, turn right. The North Ridge Trail is just ahead.
As noted above, you can also divert onto the Ambassador White House Trail, even take that to the Piedmont Overlook Trail for more far-reaching views.
Wrap-Up Notes
From the parking area, it took me one hour, 40 minutes to hike this loop that includes the Appalachian Trail and Old Trail.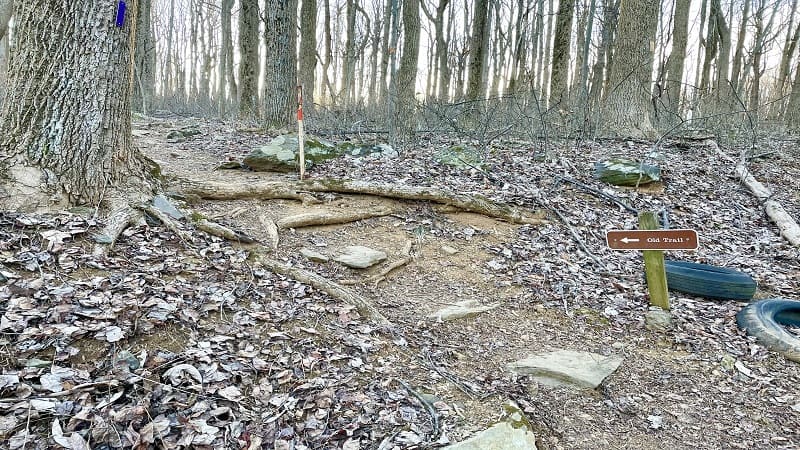 If you're looking for a quiet hike, this is a good pick. With the exception of thru-hikers and section hikers in the spring, you may see a handful of people on the trail (or none at all).
There's not a lot to see on this loop hike, not even through the trees on a leafless winter day, but it's a good choice when you just want to get out in nature.
Hungry for more? Take a look at 15 of the best hikes near Bluemont, Virginia to find a few more hikes to add to your must-do hiking list.