Riverbend Park: Hike Along the Potomac River to Watkins Island Overlook in Great Falls
There are more than 10 miles of hiking trails at Riverbend Park in Great Falls, Virginia, including a wildly popular hike that leads to Great Falls Park.
This 3.9-mile out-and-back hike guides visitors south along the Potomac Heritage National Scenic Trail. Earlier this week, I jumped back on this trail for a north-bound hike.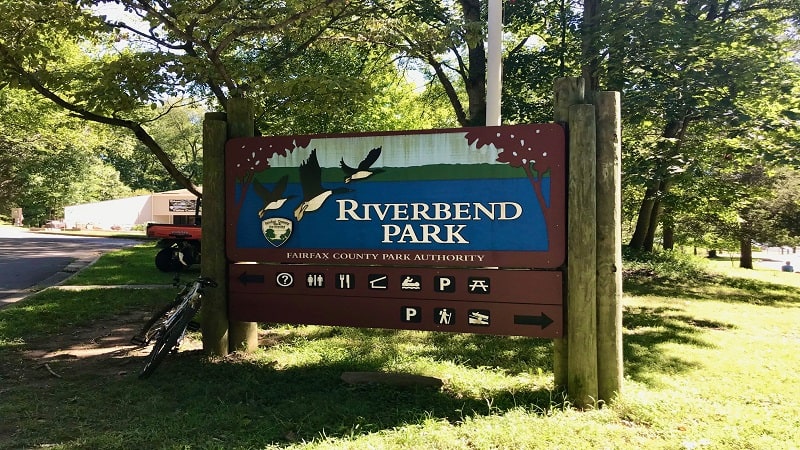 Sidling up alongside the Potomac River, this 6.6-mile out-and-back north-bound hike led to Watkins Island Overlook. This wasn't marked, so I like to think we made it there.
There were several spots along the way to walk out to water's edge to skip stones, but swimming is not allowed. The currents of the Potomac River can be dangerous.
| Trail Stats | |
| --- | --- |
| Length | 6.6 miles |
| Difficulty | Easy |
| Trail Type | Out-and-Back |
| Elevation Gain | 440 feet |
| Duration | 3-4 hours |
| Terrain | Mostly dirt & sand trails |
| Dog-Friendly | Yes |
| Fee | Free |
| Driving Directions | Click Here |
Arriving at the Trailhead
Getting to the trailhead can be a challenge, particularly on fair-weather weekends. There are two large parking areas within Riverbend Park, but they can fill up quickly.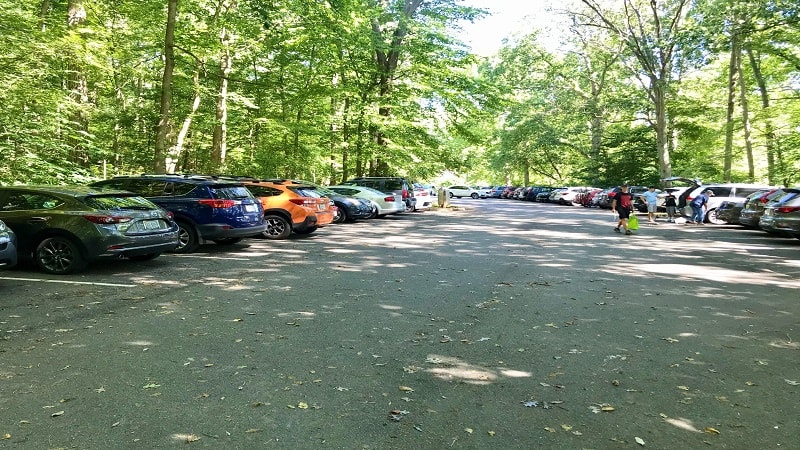 If both lots are full, you will need to park across the street from the park in a neighborhood – it's legal – but then it's a 15-minute walk to the trailhead (.75-mile).
Thankfully, we arrived at Riverbend Park early on a Monday morning. We were the first to arrive, so we had our pick of parking spaces.
The First Steps
For a north-bound hike on the Potomac Heritage Trail, pick up the trail in front of the visitor center. You will see a blue-blaze on a tree to mark the start of the hike.
To be sure you're on the right section of trail, note that the Potomac River will be on your right. At the .2-mile mark, a comfy bench allows you to take in river views.
In a few more steps, you'll have your first opportunity to step out to the water. My kids loved skipping rocks across the river (or trying to do so, in some cases).
By the .3-mile mark, you may notice sand mixed in with the dirt on this trail. A placard on the right titled "How'd this Sand Get Here?" explains why.
Interestingly, the sand is courtesy of the Blue Ridge Mountains, which have eroded over 200 million years. Floodwaters carried and deposited the sand to the riverbank.
At the .4-mile mark, you'll pass the Follow the Hollow Trail, then arrive at another educational placard on how small islands formed on the Potomac River.
You'll pass a bench then reach a second opportunity to walk out to river's edge at the .6-mile mark. Then, you'll climb the trail as you walk away from the Potomac River.
The trail intersects with the Bootlegger Trail at the .9-mile mark. If you were to turn left, you would reach a turtle pond. Instead, stay right to walk back toward the water.
You'll have two more chances to walk out to water's edge at the 1.4-mile mark. You'll then ascend one more time at the 2.1-mile mark. I believe this is Witch Hazel Bluff.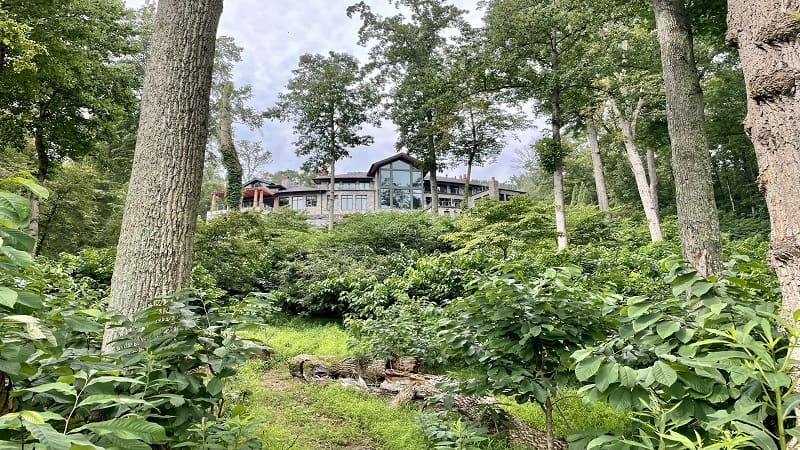 At the 3.0-mile mark, the hiking trail crosses a short stretch of private property. Look left to see at least three gigantic homes coolly overlooking the Potomac River.
In a few more steps, you'll enter Upper Potomac Park. A curious stone building turns up on the left, but it looks to be just a DC Water-owned property.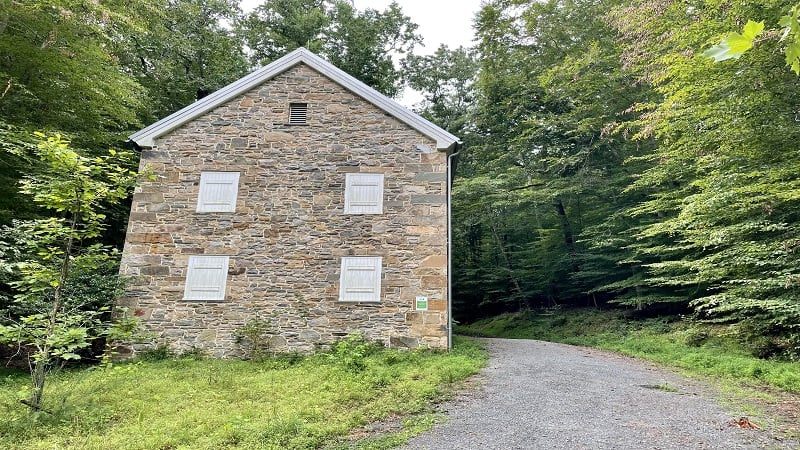 Walk away from the stone building on a path that leads to the river and you will reach what I believe is Watkins Island Overlook. It's basically a small rocky beach.
There is no signage, but this beach does face out to Watkins Island. There are a couple of chairs and fire pits. I imagine this is a relaxing viewpoint on some days.
From here, simply re-trace your steps to the parking area. Your hike is complete at the 6.6-mile mark.
Wrap-Up Notes
From the parking area, this hike took us nearly three hours, including time spent snapping photos of river views.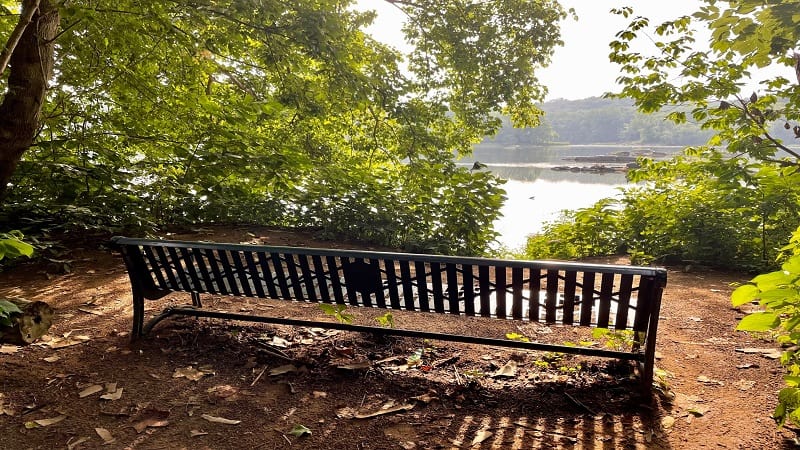 I think I prefer the south-bound hike on the Potomac Heritage Trail to Great Falls, but that may be because it was so humid. The air was so stale the day of our hike.
It was impossible to stay cool and it was quite overcast, so not a perfect day for a hike, but it was great to get out of the house for a few hours (and get the kids out too).