Orkney Springs: Hotel, History & Hiking Trails in Shenandoah County, Virginia
Located in Virginia's Shenandoah County, the town of Orkney Springs is best known for two things: Virginia House (formerly Orkney Springs Hotel) and the annual music festival.
Thankfully, whether staying the weekend at the historic hotel or attending the music festival, it's easy to get in steps on the miles of hiking trails across Orkney Springs.
What is Orkney Springs?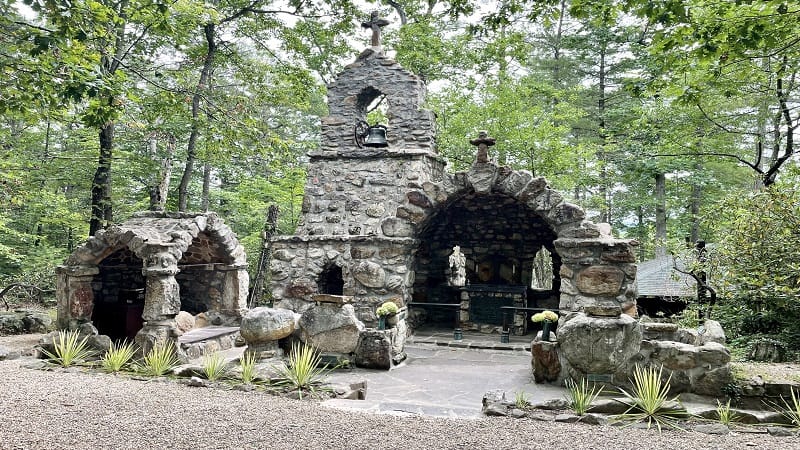 The name Orkney is curious, of course. The origin is unknown, though some believe it may be tied to some other Orkney, like the Orkney Islands in Scotland.
As for Springs, the healing mineral springs across the scenic Shenandoah Valley likely played a role in the naming of this community in western Shenandoah County.
At one time in history, guests came from far and near to take advantage of the beneficial cold water springs. This charming small town was the place to escape.
Orkney Springs Hotel
Virginia House – also known as the Orkney Springs Hotel – is the most recognizable landmark in this small town with a population of only 28 full-time residents.
Located at the Shrine Mont Conference Center, Virginia House was built in 1873 and restored to its original state in 1987. It sits at the base of the Great North Mountain.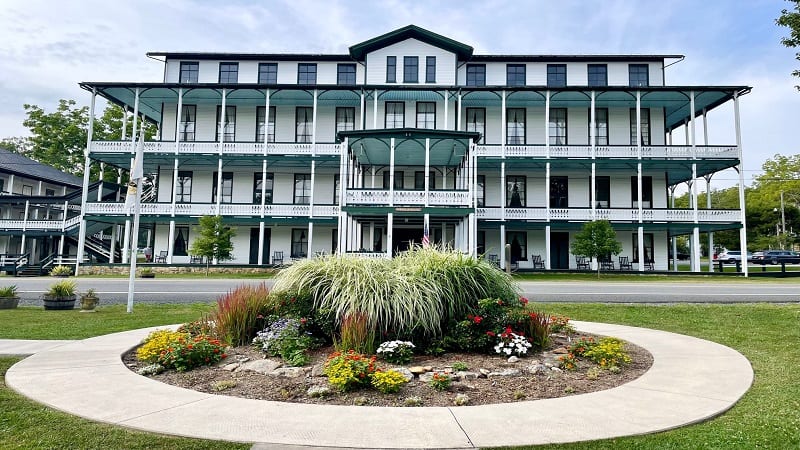 Shrine Mont is a retreat center of the Episcopal Diocese of Virginia. You do not need to have any religious affiliation for a stay or family vacation at this historic resort.
The white clapboard structure with forest green shutters is unmistakable. It's also listed on the National Register of Historic Places.
Across the Orkney Springs resort, you'll find quaint cottages of various sizes as lodging options. Interestingly, there are no sleeping rooms inside Virginia House.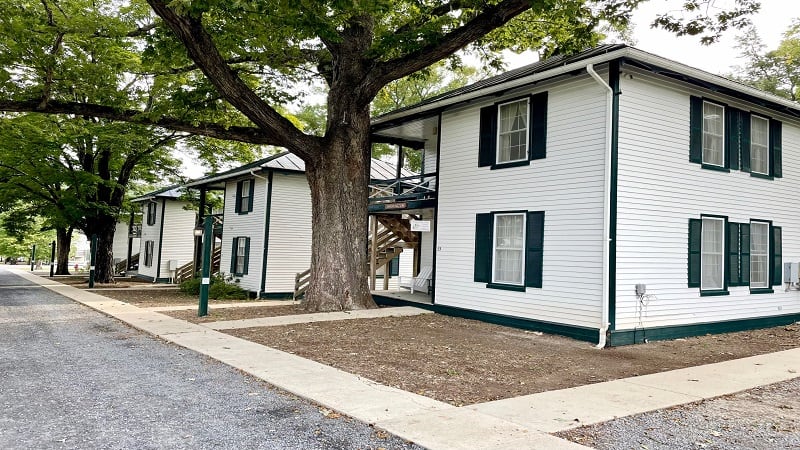 Virginia House is home to a dining hall, a ballroom, and comfortable spaces for large and small meetings. There is also a gift shop and bookstore.
On-property, there's plenty to do. The map touts a large outdoor swimming pool, tennis, pickle ball, campfire rings, horseshoes, and of course, scenic hiking trails.
Orkney Springs Trail Fun
Recently, I spent some time in Orkney Springs. On my short visit, I hiked more than seven miles across forested, shady trails in Virginia of varying elevations.
From this, I have three Orkney Springs trail recommendations. I cobbled these routes together from my lengthy hike across this Shenandoah Valley resort.
#1: Summit Hike (4.3-miles, out-and-back)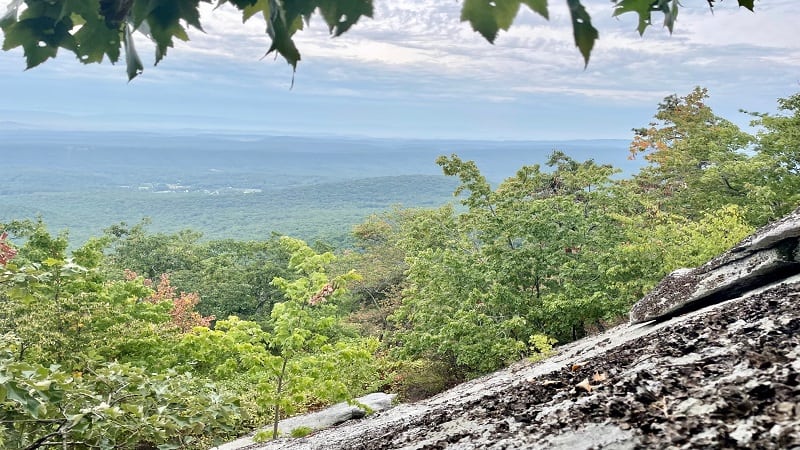 The hike to a mountain summit (referred to by some as Arrowhead Rock) is steep and technical, but also rewarding with far-reaching mountain views.
For this out-and-back hike, begin at the parking area off Shrine Mont Circle that's marked for the Atkeson cottage. This is a short drive past Virginia House.
The trail is not marked, but it's relatively easy to find, though you will need to keep your eyes open. At the .2-mark, turn right at the sign for North Mountain.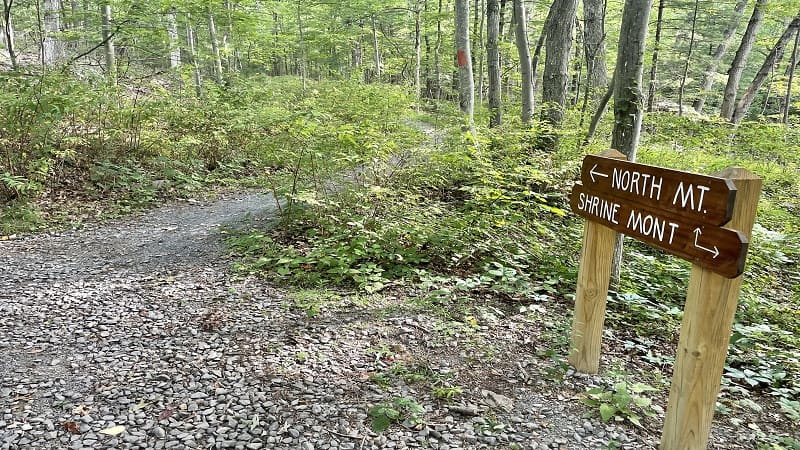 From here, the gravel trail is well-marked (mostly). At the .5-mark, you will see a sign to turn left for the two-story cross. Do not turn left, at least not now.
Follow the sign for Saltpeter Cave and North Mountain at the .9-mile mark. The Saltpeter Cave turns up at the 1.7-mile mark and is worth exploring on your way.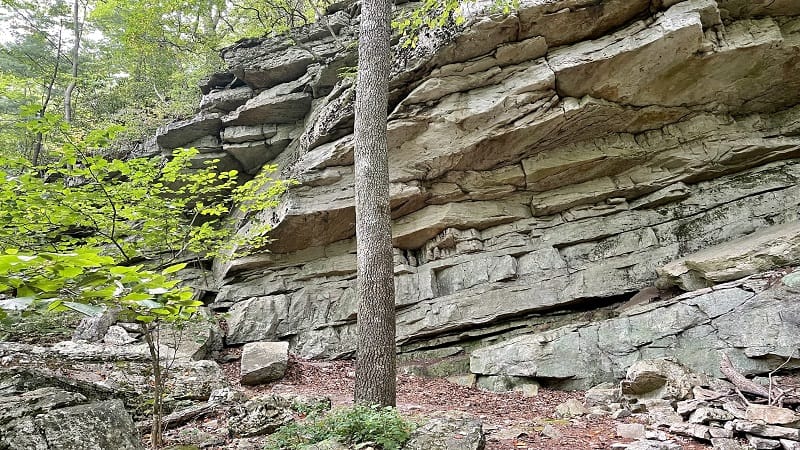 At the 2.6-mile mark, turn left onto a spur trail to Arrowhead Rock. It's a bit technical to climb to the top of the rock, but you can also enjoy views without the scramble.
From here, re-trace your steps to the parking area to complete your hike.
#2: Cross Hike (2.4-miles, out-and-back)
The two-story wooden cross overlook is a must-see on a visit to Orkney Springs. You can hike there and back or complete the hike as a loop.
While the out-and-back hike is slightly longer, it's also an easier hike with less of an elevation gain. For this hike, begin at the same parking area as the summit hike.
Proceed along the same trail, then turn left at the sign for the cross at the .5-mile mark. You will reach the cross at the 1.2-mile mark. From here, re-trace your steps.
#3: Cross Hike (2.3-miles, loop)
This hike to the wooden cross begins at the open-air cathedral called the Cathedral Shrine of the Transfiguration. You will see a trail sign directing you to the cross.
In .1-mile, you will arrive at a meditation labyrinth. Make a stop, maybe walk the labyrinth, then continue on the gravel trail, which is about to get very steep. Eesh.
At the .3-mile mark, turn left to begin walking up the gravel trail to the cross. Along the way, note the 14 stations of the cross on the trees leading up the hiking trail.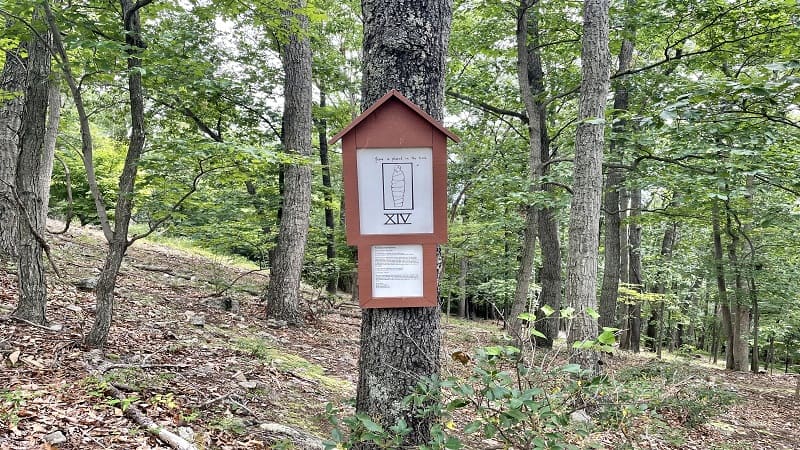 You will reach the wooden cross at the 0.9-mile mark. From here, walk past the cross to continue on the trail. At the 1.6-mile mark, turn right to walk down the trail.
At the 2.1-mile mark, you will reach the parking area for Atkeson cottage. For this hike's starting point, walk up Shrine Mont Circle, then turn left on St. George Camp Lane.
In a few more steps, you will return to the open-air cathedral. Your hike is complete.
Shenandoah Valley Music Festival
The multi-week Shenandoah Valley Music Festival is the Orkney Springs music festival. In 2021, concert dates run from July 23 to September 5.
Nearly every weekend, musical acts set up in the outdoor concert pavilion in Orkney Springs. Among this year's acts are the Nitty Gritty Dirt Band and Black Violin.
The non-profit that produces the Shenandoah Valley Music Festival has been bringing music events and concerts to the masses in the valley for more than 50 years.
Things to Do In and Near Orkney Springs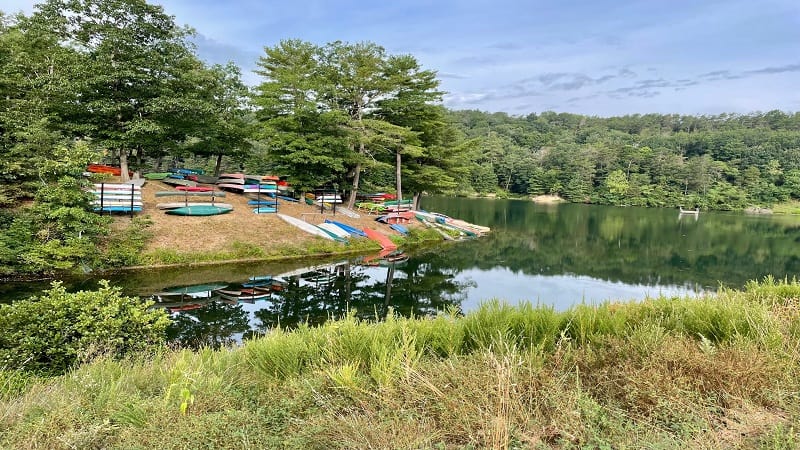 Orkney Springs may be a small village in the Shenandoah Valley, but that's not to say there's not much to do. Here's how to make it a weekend in Orkney Springs.
Lake Laura
At nearby Lake Laura, hike a shady loop around the 44-acre dam-fed lake. An easy 2.5-mile hiking trail circumnavigates the lake that's owned by Bryce Resort.
In season, pair a hike with a paddle. Bring your own watercraft or rent a canoe, stand-up paddleboard or kayak from the beach shack on the lake.
Bryce Resort
Best known as a winter destination, there's a lot to do year-round at Bryce Resort in Basye. In summer, enjoy disc golf, lift rides, a bike park and a golf course.
Winter brings all kinds of fun-filled cold-weather activities. Go to Bryce Resort for skiing, snow tubing, ice skating and snowboarding.
Route 11 Chips
In nearby Mount Jackson, it's a must to stop in local potato chip factory, Route 11 Potato Chips. Stop in to buy old-fashioned kettle cooked potato chips. Yum-o.
The factory is open to the public Monday-Saturday. There are no tours of the facility, but you can watch them making chips through a giant window on select days.
Orkney Springs Distillery
Part of Seven Hollows Farm in the foothills of the Blue Ridge Mountains, Orkney Springs Distillery hand-bottles craft spirits made from organic ingredients.
There is no storefront in Orkney Springs, but you will find Orkney Spring Distillery-crafted gin and vodka at Basye Brew Hollow, a delightful local eatery with outdoor seating.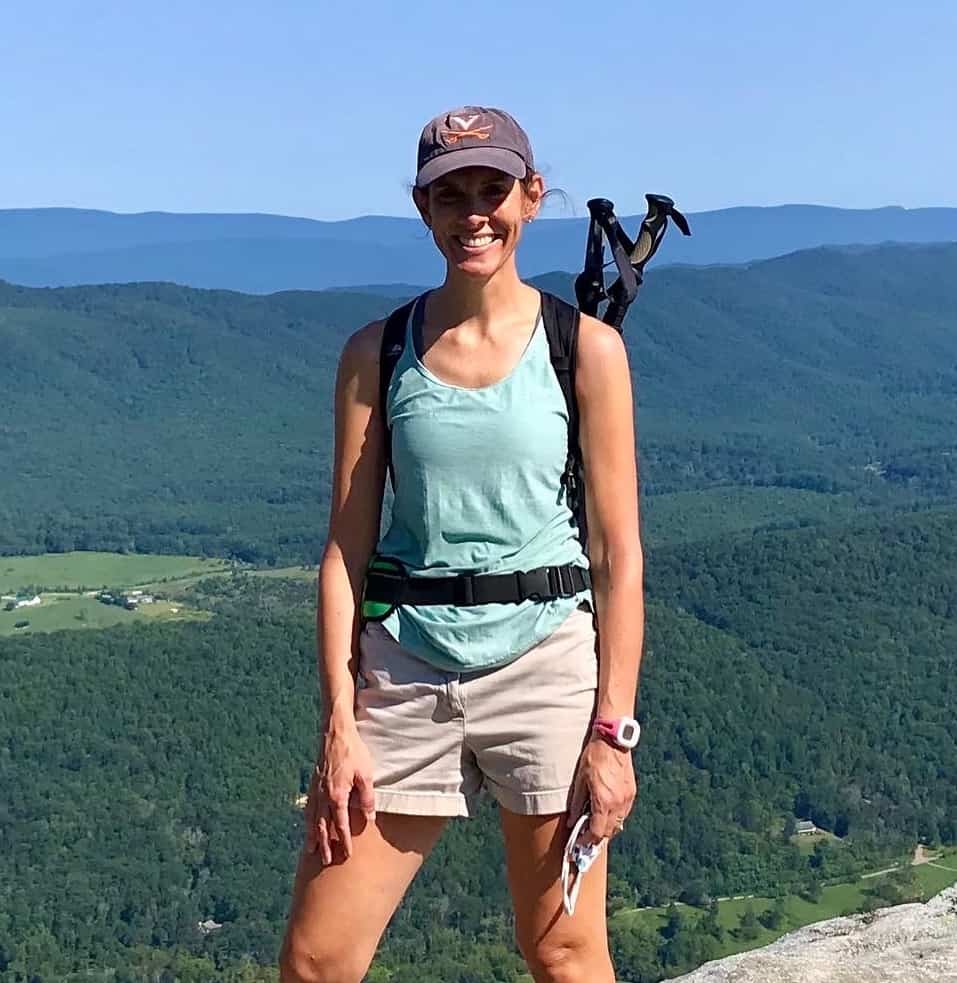 Erin Gifford is the editor of Go Hike Virginia. She has completed more than 300 hikes in Virginia. She is also the author of three hiking guidebooks from Falcon Guides. Need help finding a hike? Check out the Trail Finder feature or send Erin a message.