Hike to Upper Pocosin Mission at Shenandoah National Park
It's been more than a month since I've stepped foot on a hiking trail at Shenandoah National Park. I guess that's not so long, but it's been very icy, and that's so not me.
I have microspikes, of course, and I used them on my loop hike along White Oak Canyon and Cedar Run. Still, there are few trails that are not accessed from Skyline Drive.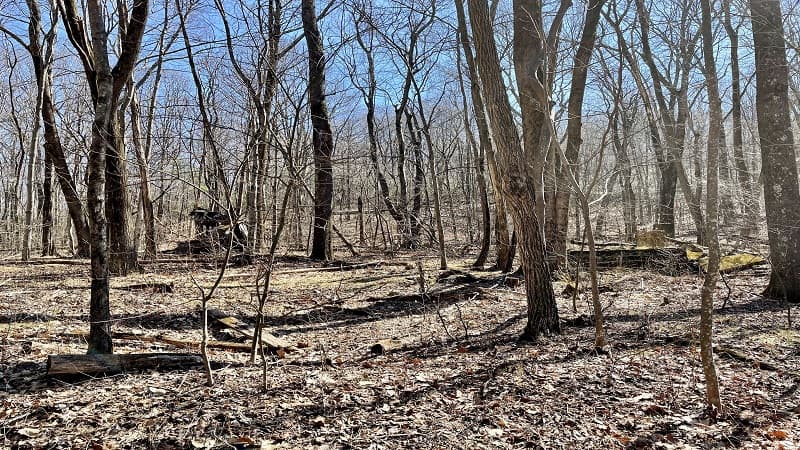 Naturally, I was ecstatic to be able to freely motor along Skyline Drive. Well, at least until the Swift Run Gap entrance. Still, I had access to so very many trails.
I hiked three trails in the Central District on Wednesday, including the Pocosin Trail (technically Pocosin Road) to Pocosin Cabin, then on to Upper Pocosin Mission.
| Trail Stats | |
| --- | --- |
| Length | 2.5 miles |
| Difficulty | Easy |
| Trail Type | Out-and-Back |
| Elevation Gain | 430 feet |
| Duration | 1.5-2 hours |
| Terrain | Mostly dirt & gravel trails |
| Dog-Friendly | Yes |
| Fee | $30 per vehicle (good for seven days) |
| Driving Directions | Click Here |
Arriving at the Trailhead
I drove right past the parking lot for the trailhead. You really have to know it's there. You'll only see a sign for a Fire Road as you drive by milepost 59.5 on Skyline Drive.
So I turned around at the overlook near milepost 50, then made a left onto the Fire Road on the east side of Skyline Drive. You'll soon see a small gravel parking area.
There's only enough room for a half dozen cars. Once you park, walk to the end of the parking area and around the chain keeping cars from proceeding on the fire road.
The First Steps
The trail begins with a mild descent along the gravel fire road until you reach the one-room Pocosin Cabin at the .2-mile mark.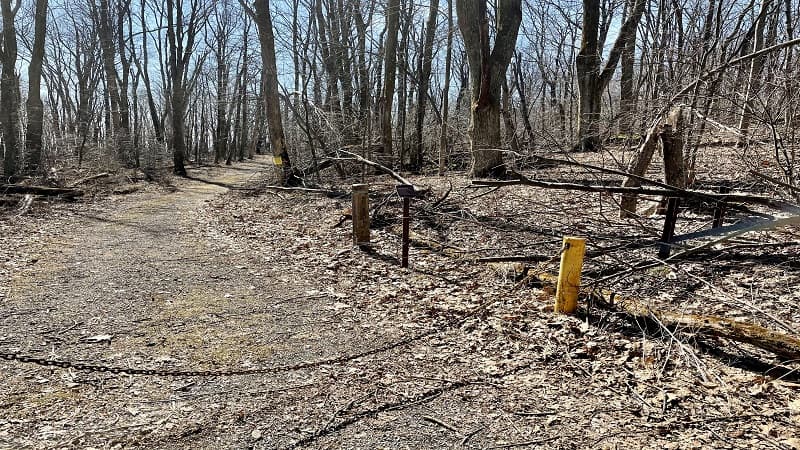 Pocosin Cabin is one of six primitive cabins maintained by the Potomac Appalachian Trail Club (PATC). The cabin was erected by the Civilian Conservation Corps (CCC) in 1937.
This cabin was built by the young men of the CCC to house workers constructing Skyline Drive. Today, the PATC rents out this primitive cabin to park visitors.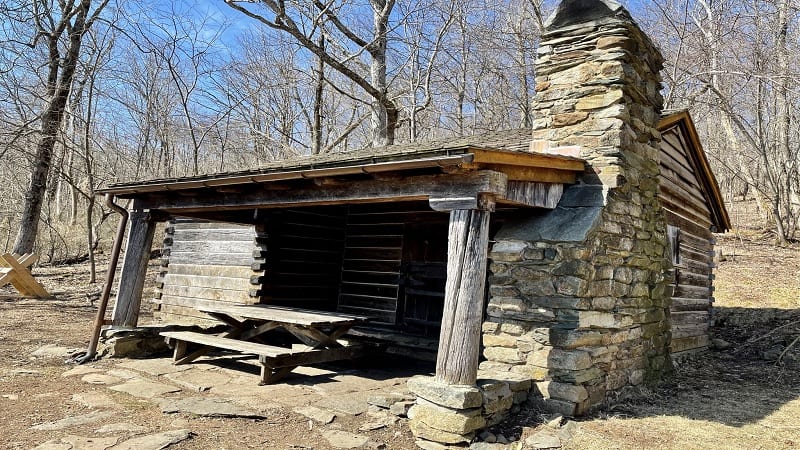 Pocosin Cabin has a covered porch, a picnic table, an outdoor fireplace and a wood stove. Inside, you'll find three double-width, double-deck wooden bunks.
There is an outhouse just steps away from the cabin (no toilet paper). The one-room cabin rents for $30/night on weekdays and $45/night on weekends.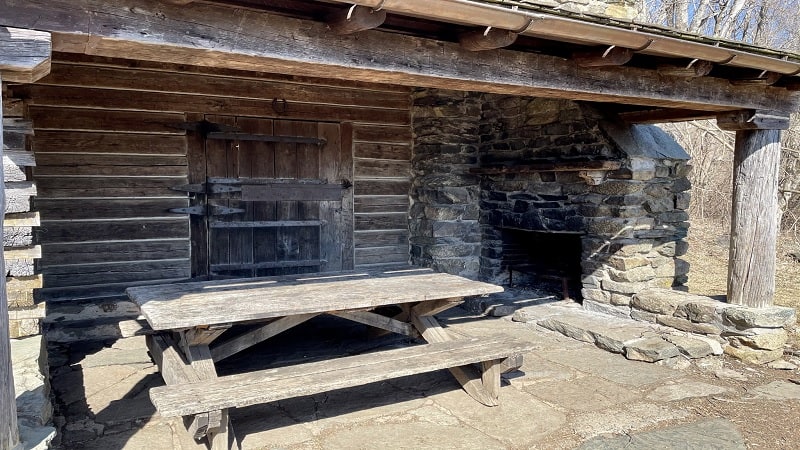 Walk past the cabin and you'll continue descending along the yellow-blazed fire road. You will reach the ruins of the Upper Pocosin Mission at the 1.1-mile mark.
If I'm being honest, I did not do my homework and had no idea what I was looking at when I arrived at the mission ruins. Thankfully, a trail angel of sorts was at the site.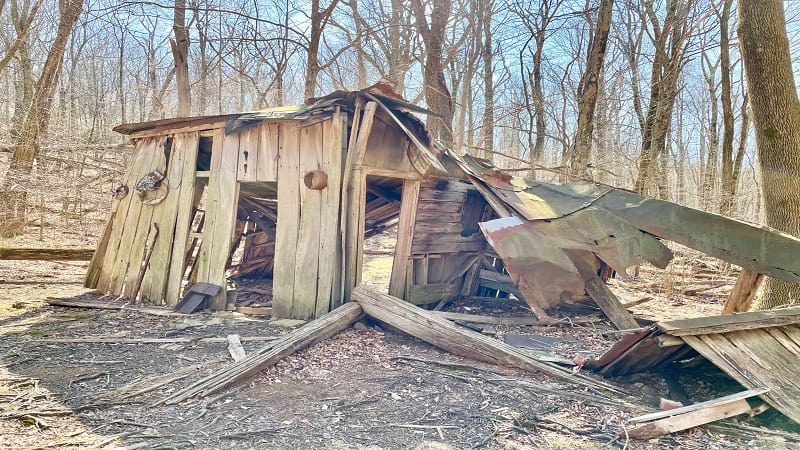 A woman named Anna was sitting on concrete steps with her dog. She saw me snapping photos and offered an education on the Upper Pocosin Mission ruins.
I learned that in the days before the area become a national park there were Episcopal missions built every 10 miles or so with a church and a school. At least that was the plan.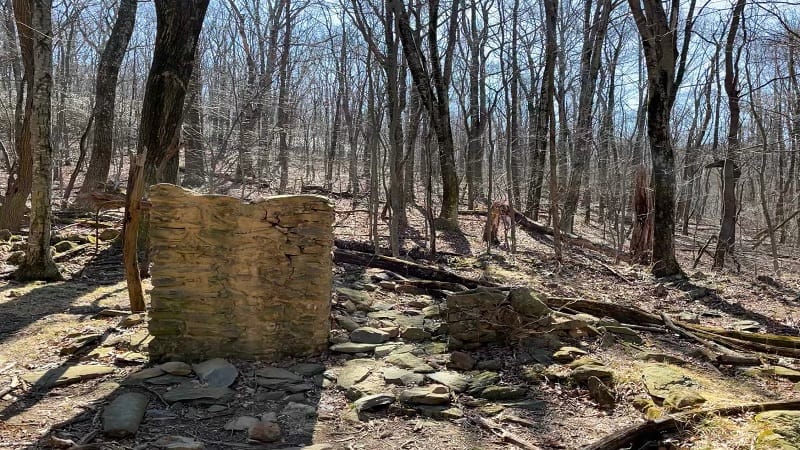 The missions would tend to the needs, like food and clothing, of the local mountain people living in the hollows. Work began on Upper Pocosin Mission in 1902.
Today, all that remains is a dilapidated mission house and the steps of what once doubled as a school and a chapel. The foundation of a third building sits in the back.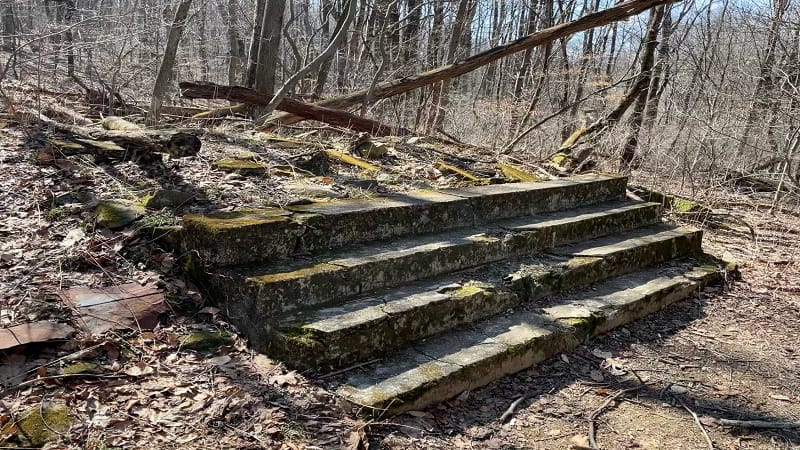 Across the trail from the mission is a small cemetery, but it's overgrown now. Much like the fire road from Skyline Drive, you just have to know that it's there.
I spent a good bit of time chatting with Anna and trying to imagine what life was like in the days when the mission was there to help the local mountain communities.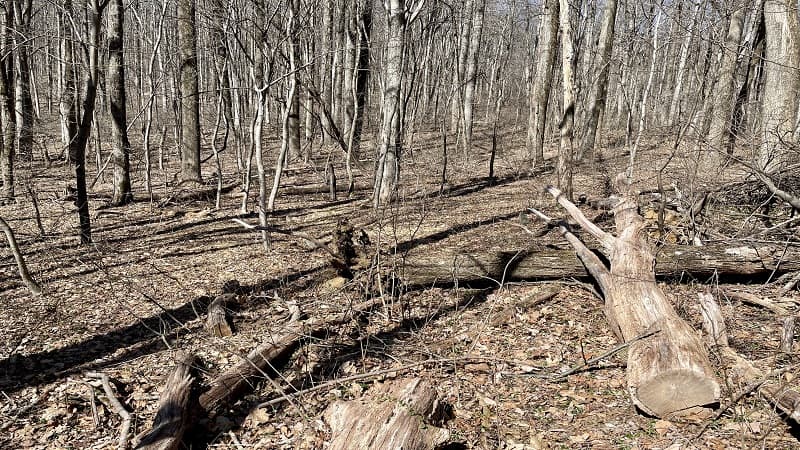 Since this is an out-and-back hike, simply re-trace your steps back up the hill and past Pocosin Cabin to reach the parking area. Your hike is complete.
Wrap-Up Notes
This hike took me just over an hour, including time spent snapping photos of the cabin and mission ruins.
This trail ends at the mission ruins. If you want to get in more steps, you can turn left for "Pocosin Road" or turn right for "Pocosin Trail."
If you continue on Pocosin Trail it will eventually guide you to South River Falls, if you are interested.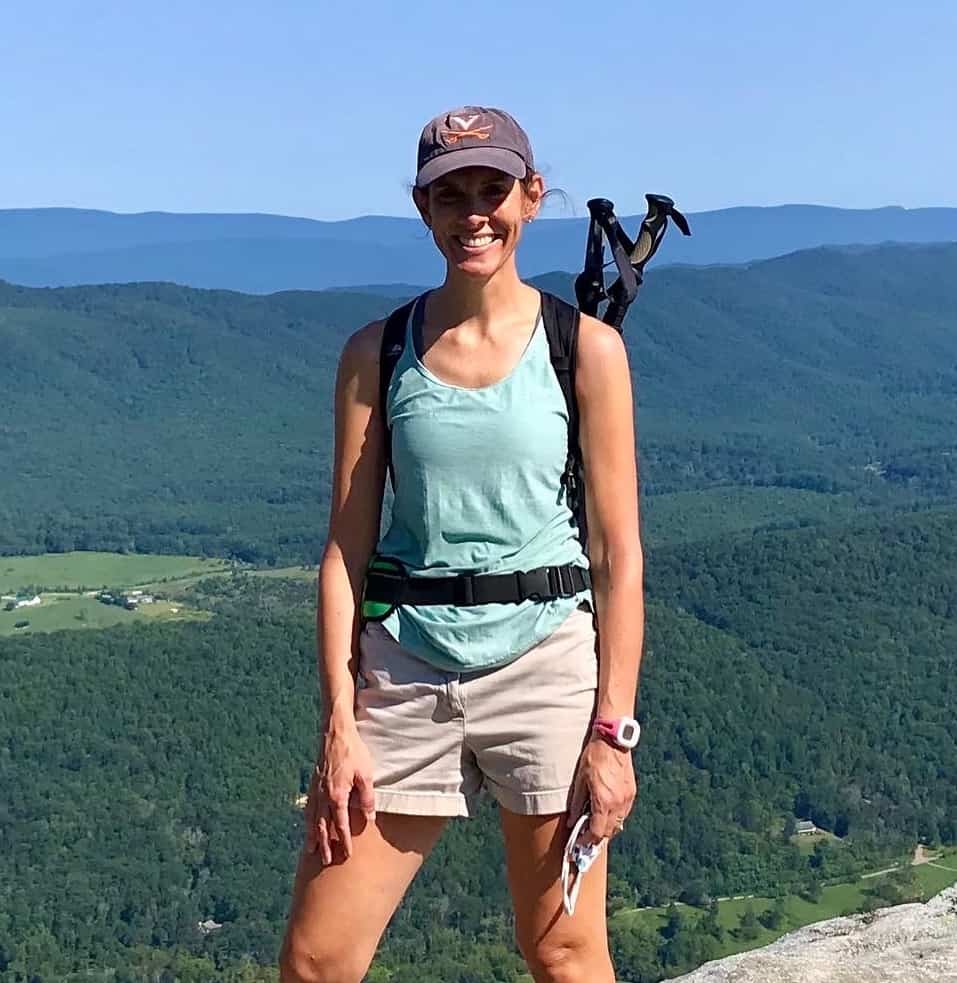 Erin Gifford is the editor of Go Hike Virginia. She has completed more than 300 hikes in Virginia. She is also the author of three hiking guidebooks from Falcon Guides. Need help finding a hike? Check out the Trail Finder feature or send Erin a message.