Get Schooled: 11 Historic Hiking Trails in Virginia
There's so much to see and explore on foot in Virginia, including more than a few historic hiking trails that have engaging stories to tell those eager for a history lesson.
All across the state, you'll find stories of once-booming mines, raging Civil War battles, abandoned structures, former mountain settlements and Native-American communities.
Of course, far-reaching mountain views and tumbling waterfalls are worthy rewards for hikes well-done, but historic hiking trails have so much to offer visitors, too.
Here are 11 historical hikes across Virginia that are worth exploring on foot at any time of year. Certainly, there are many, many more, but this is a good place to start.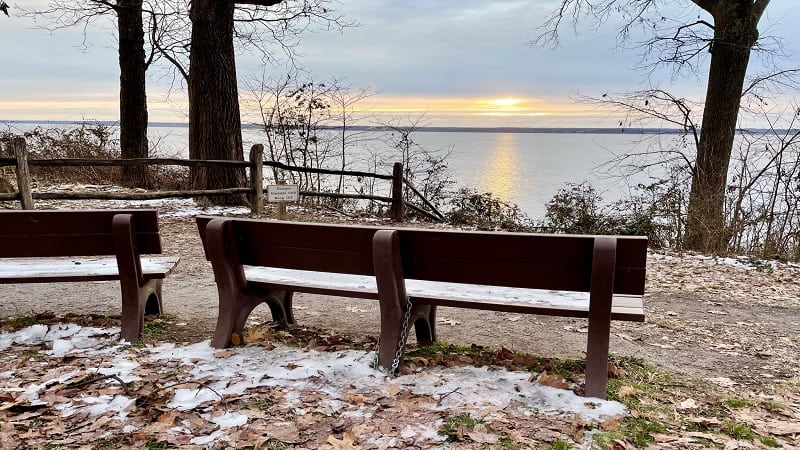 At Leesylvania State Park in Northern Virginia, savor a colorful sunrise from the fishing pier near Freestone Point, then take a hike on the 2.0-mile Lee's Woods Trail.
There's much to see on this historic hike, including an old cemetery, the Lee and Fairfax family homesteads, a naval cannon and a former Civil War fort
The fort sits on a scenic bluff and dates back to 1861. This is Freestone Point where a battery was built by rifle-toting Confederate soldiers.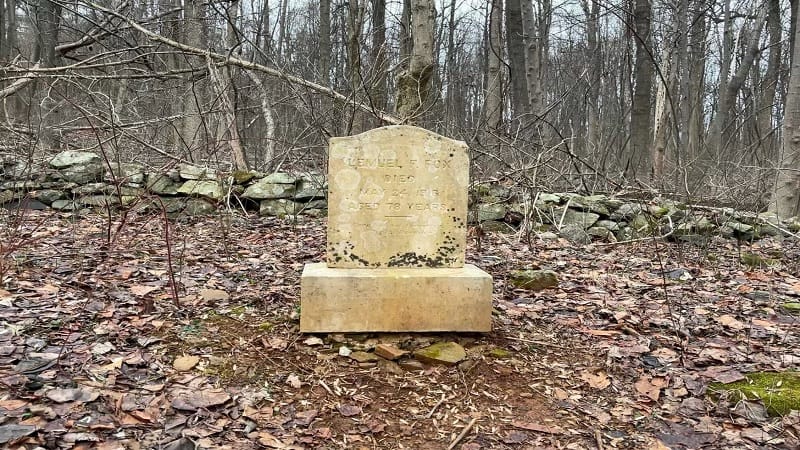 The 1.2-mile loop hike on the Fox Hollow Trail in Shenandoah National Park's North District begins directly across Skyline Drive from the Dickey Ridge Visitor Center.
You'll walk across land once owned by the Fox family before the park was established in 1935. The family cleared stones on either side of the trail to farm the land.
The Fox family cemetery is one of more than 100 across the park. Take a look at a few tombstones to consider what life was like in the park's hollows and ridges.
Fairy Stone State Park may be better known for mystical fairy stones, but it was also once home to an iron mining operation from the late-1700's to the early-1900's.
A 1.8-mile loop hike at Stuart's Knob guides visitors along three trails (Lower Stuart's Knob, Upper Stuart's Knob and Iron Mine) to old mines and far-reaching views.
Along the way, look for an educational placard on the town of Fayerdale (1900-1920), which was home to the Stuart's Knob mines.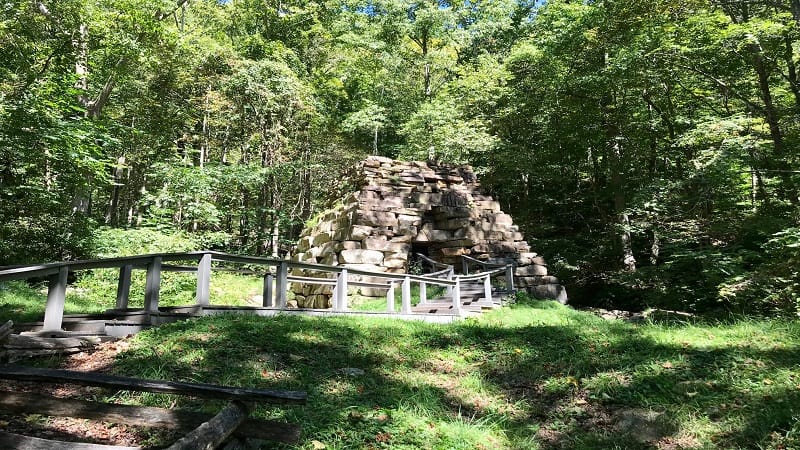 The hike to Tri-State Peak at Cumberland Gap National Historical Park guides visitors to the 1,990-foot-tall peak at the tripoint where Kentucky, Virginia and Tennessee meet.
In the first steps, you will see an Iron Furnace along Gap Creek that was used from the 1820's to the 1880's to create iron, which was then sold to area blacksmiths.
Placards along the way educate on westward travels through the Cumberland Gap. A pyramid-shaped stone marker celebrates the work of early pioneer, Daniel Boone.
At Prince William Forest Park in Triangle, several forested trails come together to create a 7.6-mile scenic loop that includes a stop at the Pyrite Mine Overlook.
A placard with a black-and-white photo encourages visitors to imagine what the hillside was like when the Cabin Branch Pyrite Mine operated at Quantico Creek in the 1900's.
Look for another placard on the Cabin Branch Pyrite Mine once you cross over Quantico Creek. You can even see the remains of a building foundation.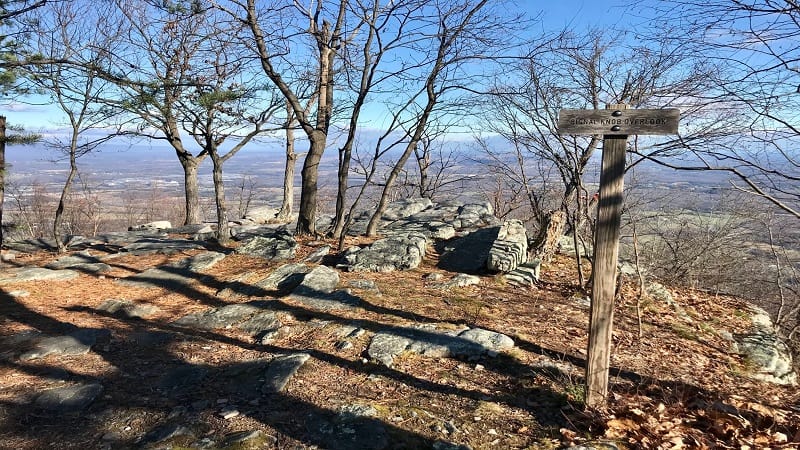 The 10.7-mile loop hike in the George Washington National Forest leads to a radio tower and transmission facility for the local public broadcasting station. Also, a wooded lookout.
Confederate officers used Signal Knob as a lookout point during the Battle of Cedar Creek in 1864. The lookout allowed them to surprise unsuspecting Union soldiers.
The overlook is quite large and offers wide-reaching, unobstructed views of the Shenandoah Valley. It's the perfect spot to re-fuel, re-hydrate, maybe imagine Civil War life.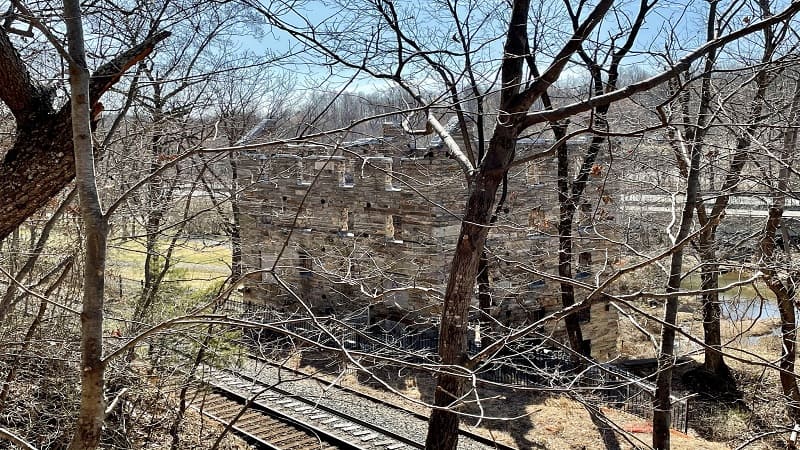 There are three hiking trails at the suburban Bull Run Mountains Natural Area Preserve, including Green (Fern Hollow Loop), Yellow (Beech Ridge Loop) and Red (Dawson's Trail).
There's a lot to see at this wooded nature preserve too, like an old mill, a former ice house, an old wooden home and historic family cemeteries (on the Red Trail).
The historic mill – Chapman's Mill – was constructed between 1737 and 1742, and changed hands several times before ceasing operation in 1951. Arson left the mill in ruins in 1998.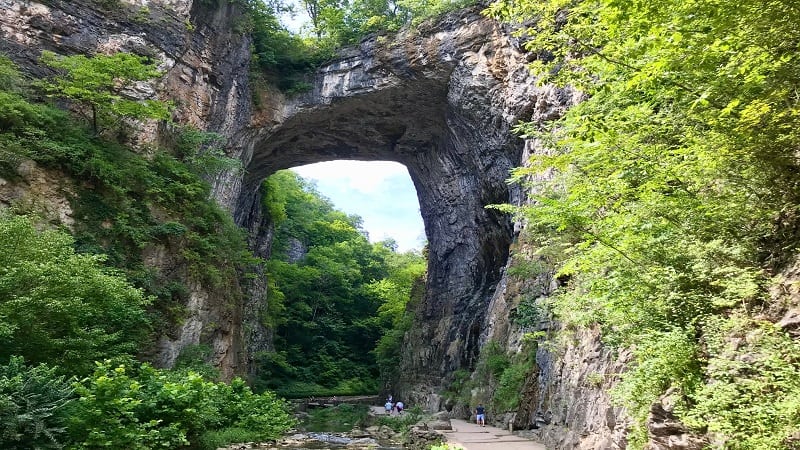 At Natural Bridge State Park, the .8-mile Cedar Creek Trail guides visitors under the namesake 215-foot-tall natural limestone arch that was once owned by Thomas Jefferson.
Since 1997, Natural Bridge has held a spot on the National Register of Historic Places. As you stroll under the bridge, look up and to the left to see George Washington's initials.
As you continue on, make a stop for a re-created Monacan Indian Village. This living history features wigwams, trading posts and craft demonstrations, like hide tanning.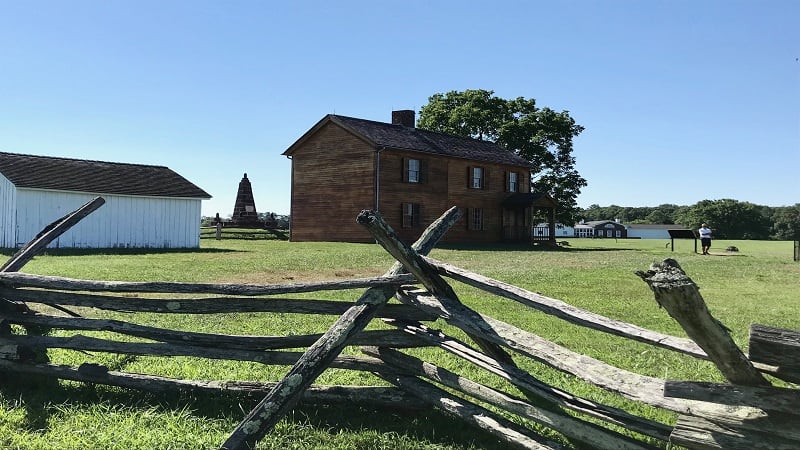 For a satisfying hike that goes beyond forest and trees, consider the 5.5-mile First Battle of Manassas Trail at Manassas National Battlefield Park.
Wander open fields where Union and Confederate armies first engaged in combat on July 21, 1861 as cannons fired and troops from both sides clashed during the Civil War.
Make stops for the two-story Stone House, which became a makeshift hospital for wounded soldiers and Henry Hill, the site of the Civil War's first and only civilian casualty.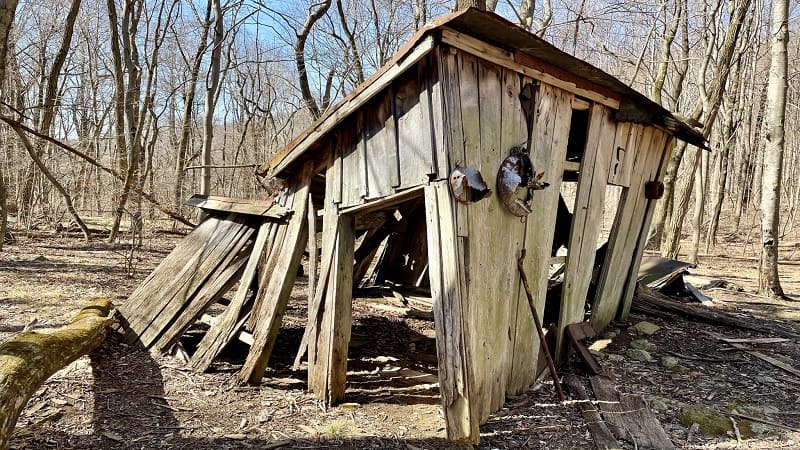 An easy 2.5-mile hike on the Pocosin Trail in the Central District of Shenandoah National Park quickly guides visitors to Pocosin Cabin.
Pocosin Cabin is one of six primitive cabins maintained by the Potomac Appalachian Trail Club (PATC). The cabin was erected by the Civilian Conservation Corps (CCC) in 1937.
Shortly, you will reach the ruins of the Upper Pocosin Mission, which served the local mountain community in the days before the national park was established.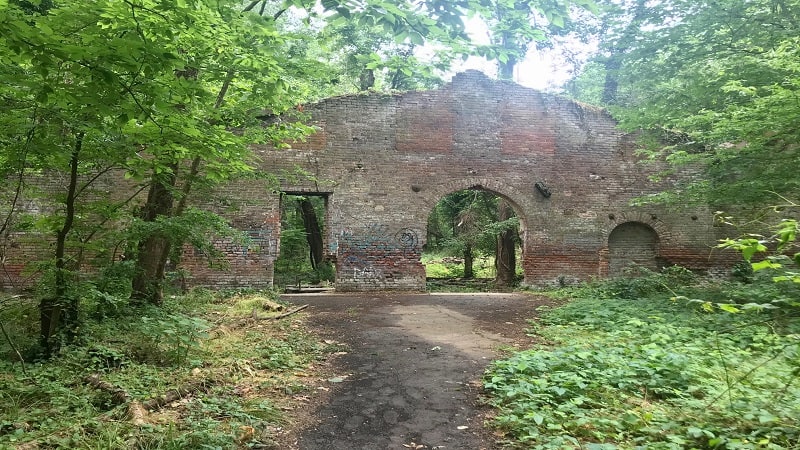 The mostly shaded Belle Isle Trail on 54-acre Belle Isle clocks in at 1.8 miles and engages visitors with historical buildings, rock scrambles and a suspension bridge.
You'll see the remains of a hydroelectric power plant, an old mill and a storage shed that once served the needs of the Old Dominion Iron and Nail Company.
Also, a historic cemetery, a final resting place of various historic military figures. Belle Isle even once served as a prison for Union soldiers during the Civil War.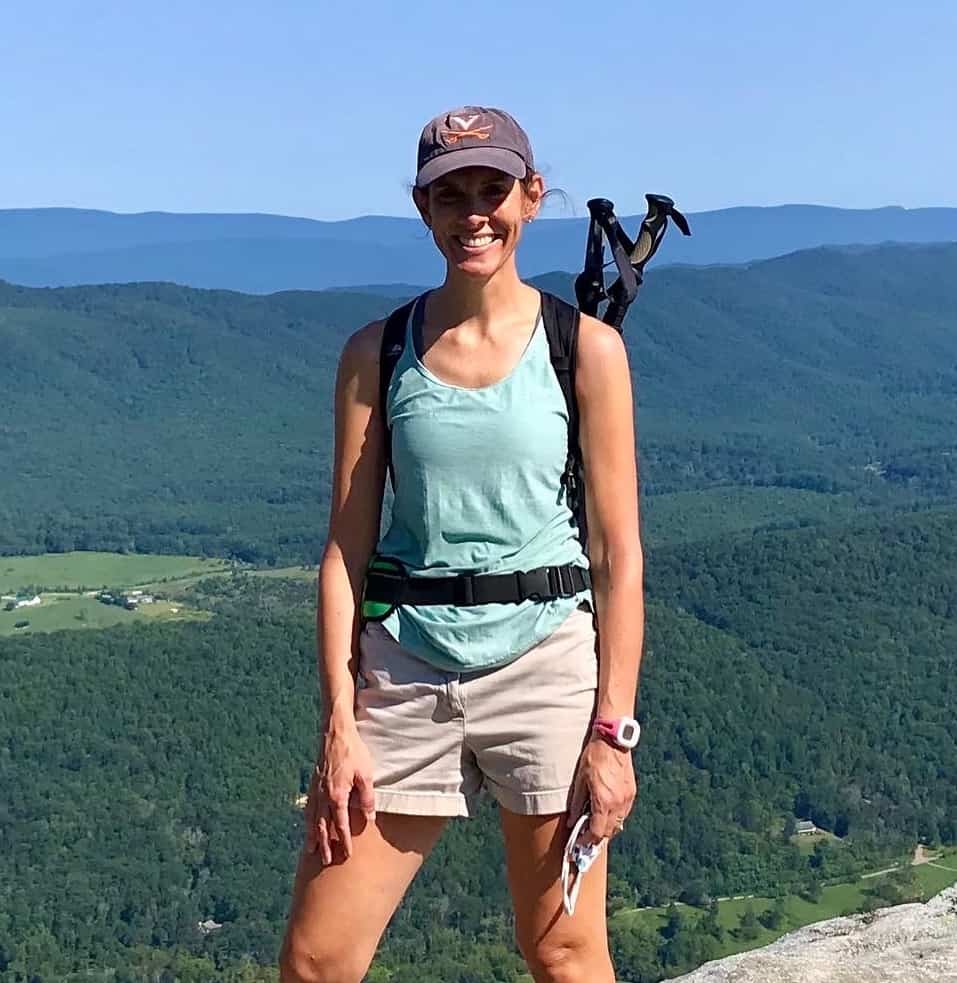 Erin Gifford is the editor of Go Hike Virginia. She has completed more than 300 hikes in Virginia. She is also the author of three hiking guidebooks from Falcon Guides. Need help finding a hike? Check out the Trail Finder feature or send Erin a message.