Worth the Drive: 5 Fantastic Hikes in Scenic Fauquier County
Living in Loudoun County, I find myself hiking in neighboring Fauquier County a good bit. There are a lot of good-quality hikes that are not terribly far from my home.
Fauquier County may be a bit further away for some people (these hikes are still 45-60 minutes from my home), but these hikes are definitely worth the drive.
You'll find breathtaking hikes that wow with pastoral vistas, rolling meadows, spectacular overlooks and stone cabins, as well as stretches of the iconic Appalachian Trail.
Here are five must-do hikes in Fauquier County. None of these hikes and trails will disappoint, so get out there and step foot on these incredible hiking trails.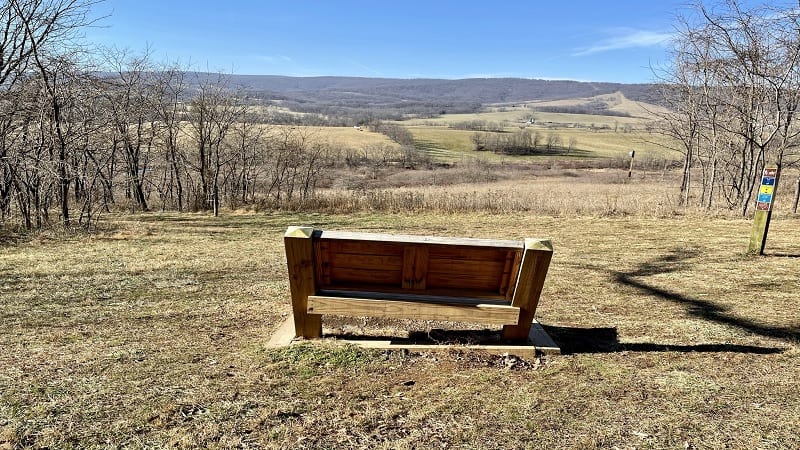 Set in far northwest Fauquier County, Sky Meadows State Park is a delightfully scenic state park split into two sections by U.S. Route 17 (Winchester Road).
The east section of the state park is home to the more pastoral Lost Mountain Trails. The Lost Mountain and Rolling Meadows Trails form a serene and relaxing loop.
It's a beautiful 4.0-mile hike, but also a quiet hike as most park visitors set off on trails in the west section, which boasts several overlooks and the Appalachian Trail.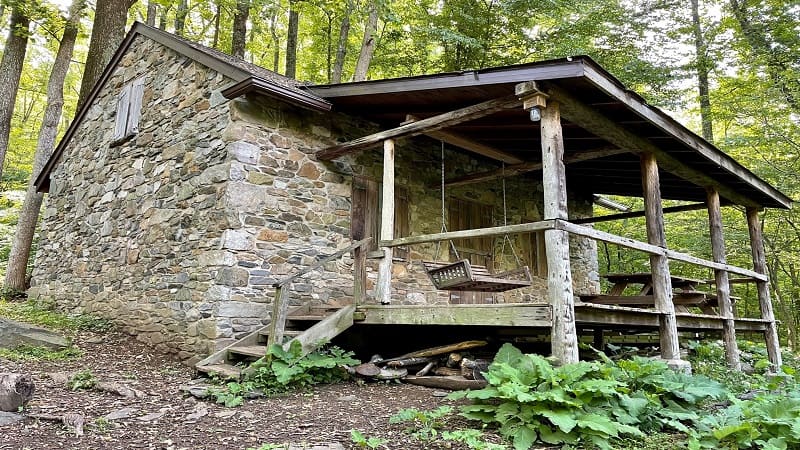 Located in Paris (Virginia, that is), Myron Glaser Cabin is one of more than 40 primitive PATC cabins for rent in Virginia, Maryland, West Virginia and Pennsylvania.
Most hike-in cabins, like Range View Cabin in Shenandoah National Park, can be rented by anyone. Some cabins, like Myron Glaser Cabin, are reserved for PATC members only.
On this hike, you'll hike mostly along a shady northbound section of the white-blazed Appalachian Trail. It's about a 2.0-mile hike to reach the stone cabin in the woods.
One of the most popular scenic overlooks at Sky Meadows State Park is actually divided in two – Lower Piedmont Overlook and Upper Piedmont Overlook.
Both can be reached quickly (but be ready for a healthy ascent) along the Piedmont Overlook Trail, which sets off near the Park Office.
Re-trace your steps once you've fully savored the overlooks or continue on to the Ambassador Whitehouse Trail for more far-reaching views from Whitehouse Overlook.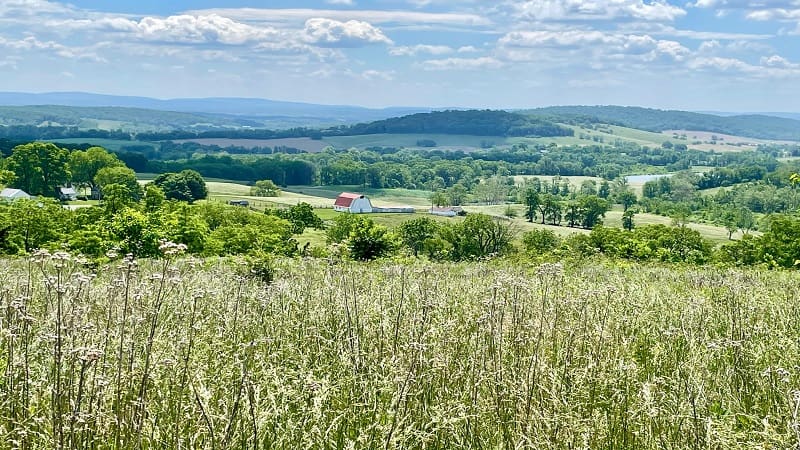 Let me start by noting that I hiked this one in the wrong direction. It's a loop, so you'd think you can go in either direction, but really, you want to go clockwise.
Going clockwise, you'll go up the South Ridge Trail, then down the North Ridge Trail. When you do, spectacular pastoral scenery across Fauquier County will be front and center.
On this hike, you'll also pass several wooden benches to take a seat and enjoy the views, as well as the Snowden Manor Ruins Site, which includes a stone fireplace.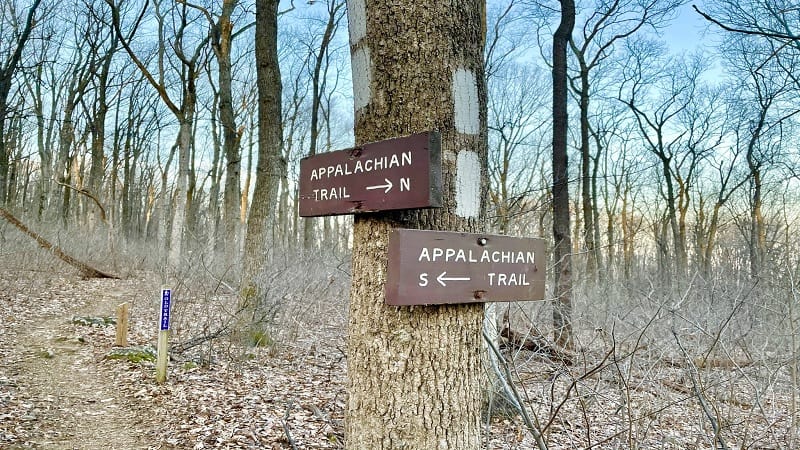 The quiet, wooded Old Trail Loop hike includes both the Appalachian Trail and Old Trail, a hiking trail that was a short section of the AT from 1983 to 2004.
In 2004, the Appalachian Trail was re-routed to its current route through Sky Meadows State Park. Old Trail was left to be a part of the state park trail system.
Since there are more than 20 miles of hiking trails at Sky Meadows State Park, it's easy to make this hike longer by adding on trails, like the North Ridge Trail.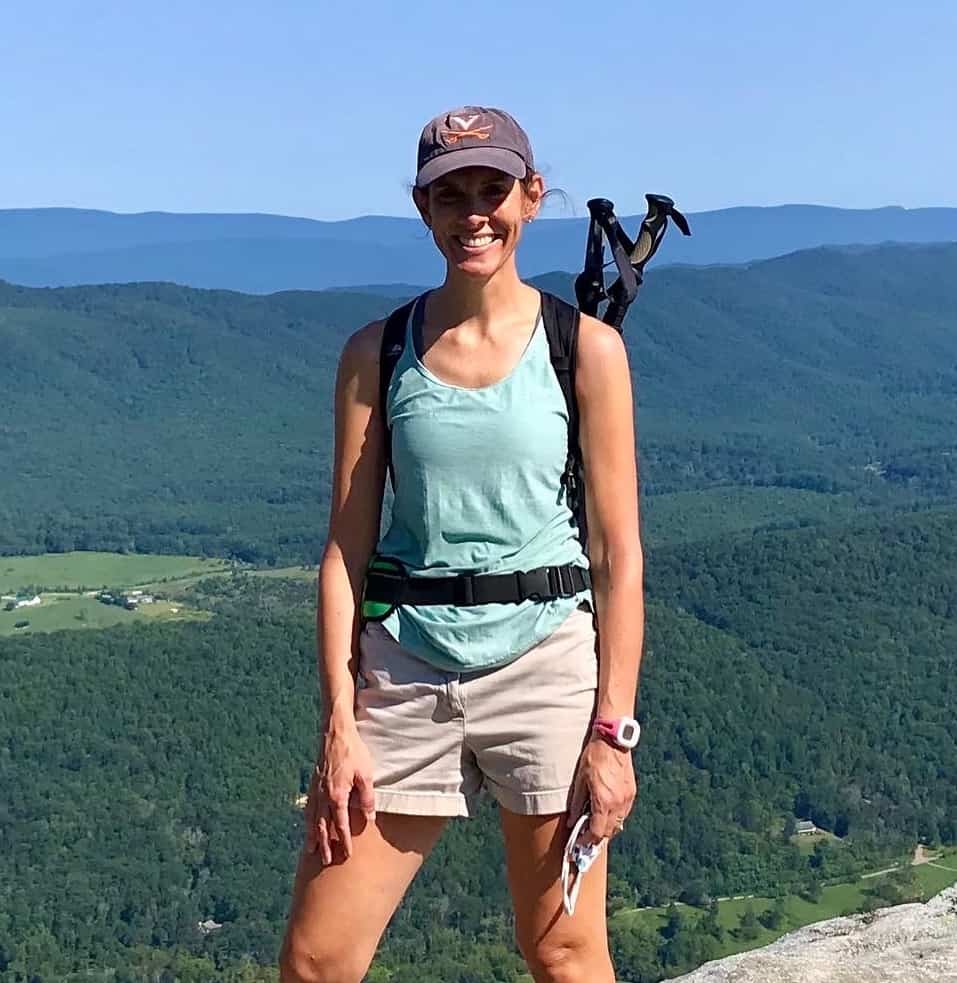 Erin Gifford is the editor of Go Hike Virginia. She has completed more than 300 hikes in Virginia. She is also the author of three hiking guidebooks from Falcon Guides. Need help finding a hike? Check out the Trail Finder feature or send Erin a message.