Where to See Bluebells in Northern Virginia
It's that time of year. It's time for the return of the Virginia bluebells. Interestingly, you can find them all across the eastern section of North America.
That's right, they are not specific to Virginia, though it does feel that way. In fact, you'll find them growing along hiking trails across Northern Virginia.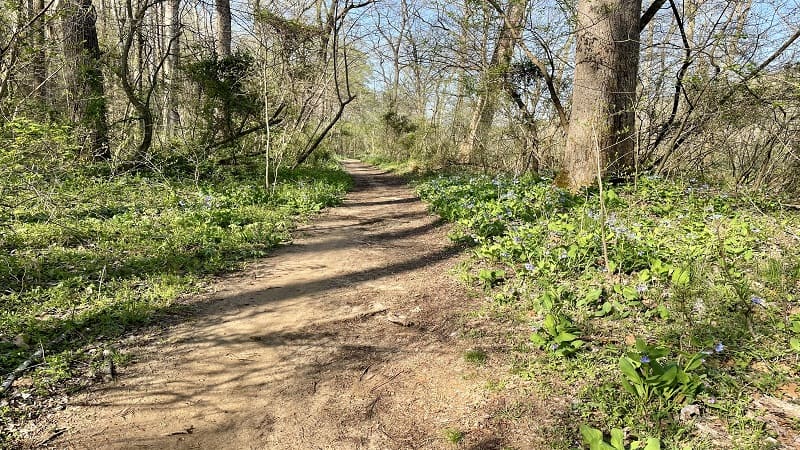 Lush carpets of iconic bluebells, which can range in color from pale blue to lavender to deep violet, can be found along aptly named Bluebell Trails.
Virginia bluebells typically grow in moist woodlands and river floodplains. They begin to flower in late-March and the cheerful blooms last just three weeks.
The arrival of bluebells is the true sign that spring is here. If you're eager to get out and see blooming bluebells in Northern Virginia, here's where to go.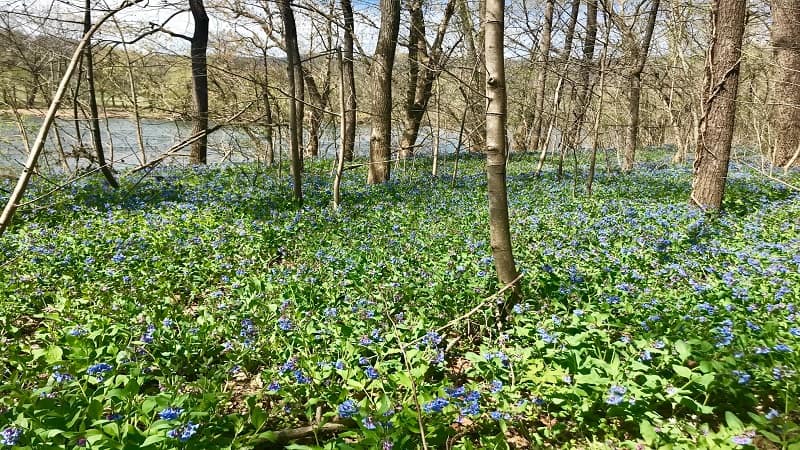 I saw my very first bluebells on an easy hike along the 1.0-mile Bluebell Trail at Shenandoah River State Park. They were absolutely stunning.
This wooded point-to-point trail runs alongside the Shenandoah River. It's mostly flat too, making this trail a good pick for kids and families.
For more steps, continue along the River Trail, then re-trace your steps to the parking area. You won't want to miss Culler's Overlook while at the park.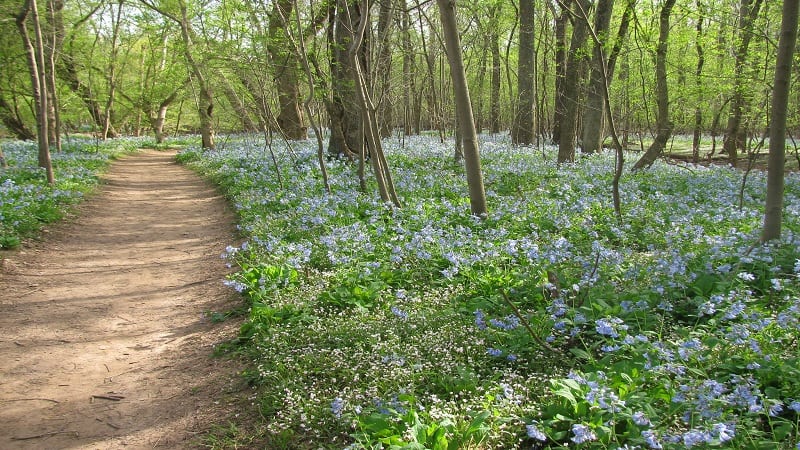 Bull Run Regional Park is another park with a Bluebell Trail, which of course, is adorned with bluebells and a variety of other wildflowers in April.
The Bluebell Trail menders alongside gently-flowing Bull Run. It's a cinch to tack this trail on to a section of the Bull Run Occoquan Trail for a wooded loop hike.
The park is hosting a couple of Beauty of Bluebells Walk events with a roving naturalist in early-April. For campers, look out for a Bluebell Weekend.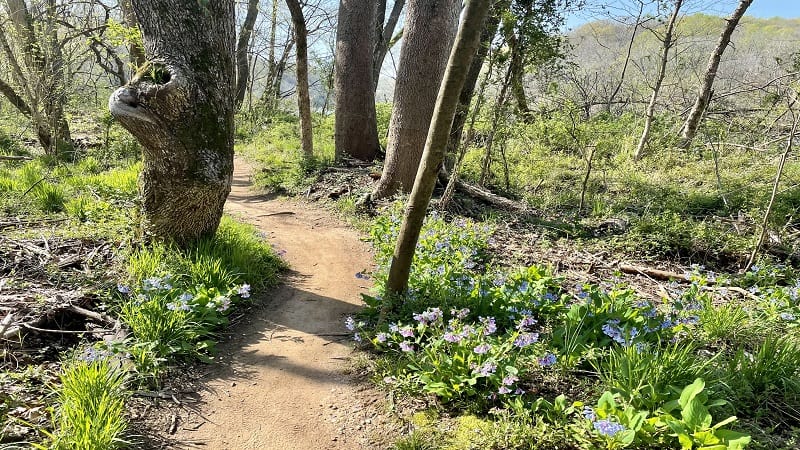 A hike along the 2.0-mile (one-way) Beach Trail in Fredericksburg allows for plenty of views of bluebells as you stroll alongside the Rappahannock River.
The Beach Trail is one of more than a dozen trails for hikers and mountain bikers in the Fredericksburg Quarry Trail System.
An easy 6.6-mile out-and-back hike that also includes the Scout Trail begins from the parking lot on Fall Hill Avenue at Mary Washington Blvd.
At Riverbend Park, enjoy an easy hike along the light blue-blazed Potomac Heritage National Scenic Trail. You'll find plenty of bluebells lining the trail.
An especially scenic hike runs south along the Potomac Heritage Trail to Great Falls Park. Take time to revel in the views across the flowing Potomac River.
Riverbend Park hosts an annual Bluebells at the Bend Festival, which takes place this year on April 9. Go for wildflower walks, live music and children's games.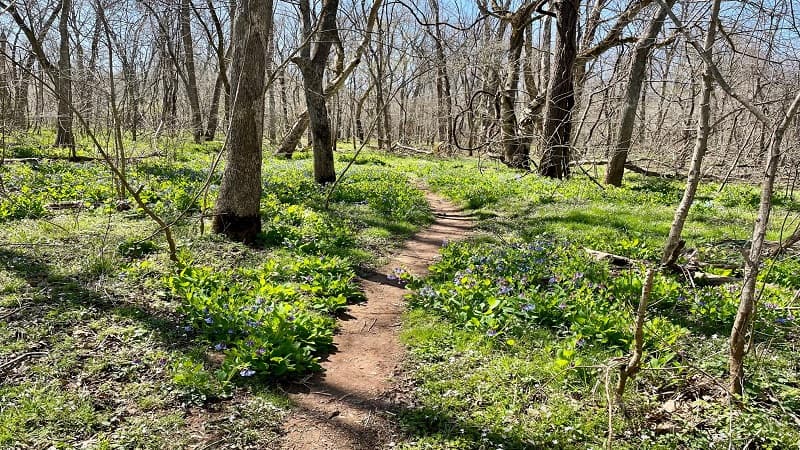 Merrimac Farm in Prince William County is said to have one of the largest patches of bluebells in Northern Virginia.
The iconic bluebells carpet the banks of Cedar Run. The flowers are best viewed from the Bluebell Trail, which nearly loops around the park's perimeter.
The annual Bluebell Festival takes place on April 10. Look for a full roster of walks and talks with naturalists at this wildlife management area.