Little Calf Mountain: Hike the Appalachian Trail to Scenic Meadow Views Near Rockfish Gap
At Shenandoah National Park, I expect to see scenic vistas or tumbling waterfalls. Rarely do you see open meadows, like at Little Calf Mountain.
The out-and-back hike to the summit of Little Calf Mountain is short and sweet. It's not two miles and it's a nice hike to end the day.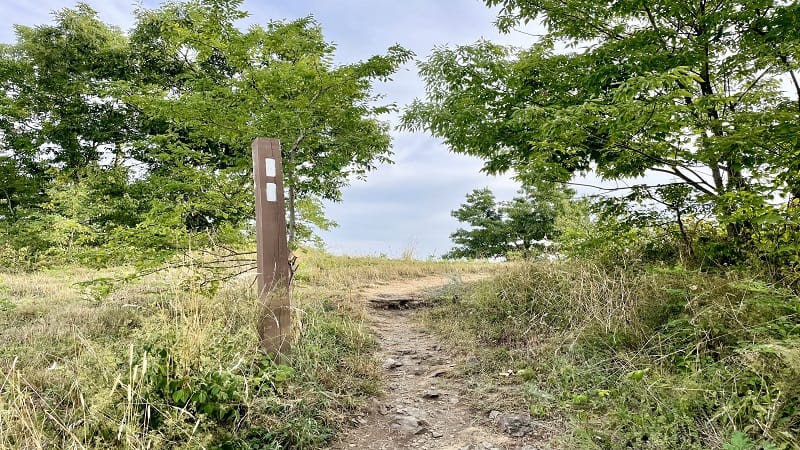 AllTrails lists this hike as 2.7 miles, but reviewers noted there was nothing beyond the summit sign, so I savored the views and turned around at that point.
This hike is a stone's throw from the Rockfish Gap entrance in the park's South District, so it's an easy one to do if you're spending time in Waynesboro.
| Trail Stats | |
| --- | --- |
| Length | 1.7 miles |
| Difficulty | Easy |
| Trail Type | Out-and-Back |
| Elevation Gain | 364 feet |
| Duration | 1 hour |
| Terrain | Mostly dirt and rock trails |
| Dog-Friendly | Yes |
| Fee | $30 per vehicle (good for seven days) |
| Driving Directions | Click Here |
Little Calf Mountain
The hike to the summit of Little Calf Mountain begins at milepost 99.5. Just across Skyline Drive is a sign for Beagle Gap (elevation 2,490 feet).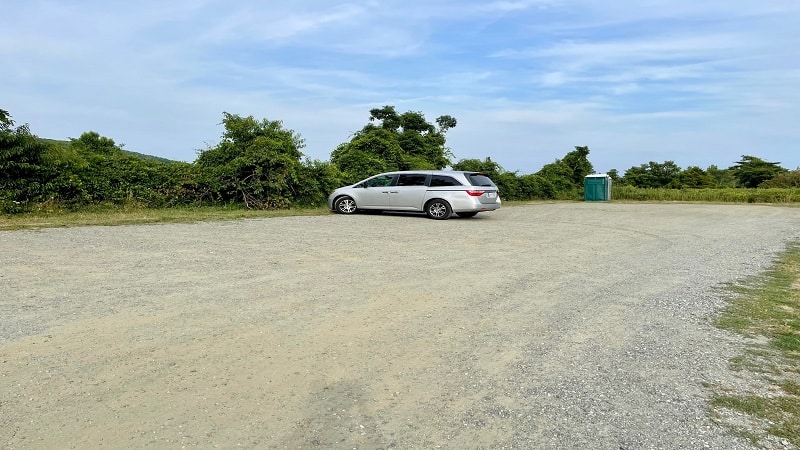 The start of this hike is not marked with any kind of signage, so it would be very easy to keep on driving to the Beagle Gap Overlook at milepost 100.0.
The parking area for this Skyline Drive hike is rather large. Even better, there is a single porta-potty in the southeast corner of the lot.
Believe it or not – as I only recalled just now – the hike to the top of Little Calf Mountain is entirely along the white-blazed Appalachian Trail.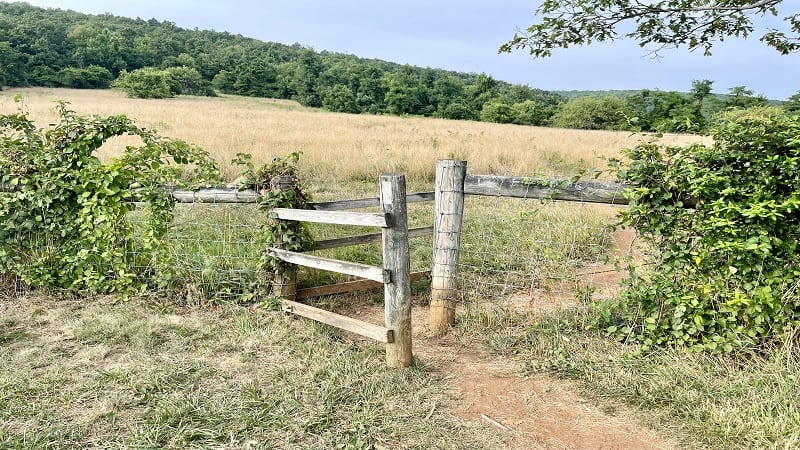 This short hike at Shenandoah National Park begins in the northwest corner of the parking lot. Look for an opening in a wooden fence marked with a white blaze.
Appalachian Trail
Walk around the fence, then stay left for the northbound Appalachian Trail. The Beagle Gap Trail sets off to the right of the grassy open field.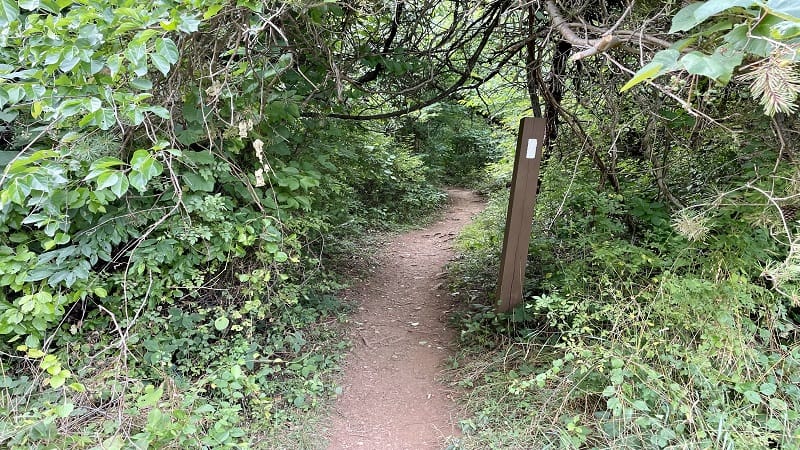 Near the .2-mile mark, the trail enters a dense forest. In a few more steps, you will reach a fork in the trail and it's not entirely obvious which is the right way to go.
I opted to go to the left as there is clearly an established trail. However, if you look closely, you will see white blazes of the Appalachian Trail that lead off to the right.
Thankfully, the two trails came together and became one by the .5-mile mark. On the way back, I opted to stay on the Appalachian Trail the entire time.
At the .9-mile mark, I reached the summit of Little Calf Mountain, as marked by a brown sign. It's more of a lovely meadow with scenic mountain views.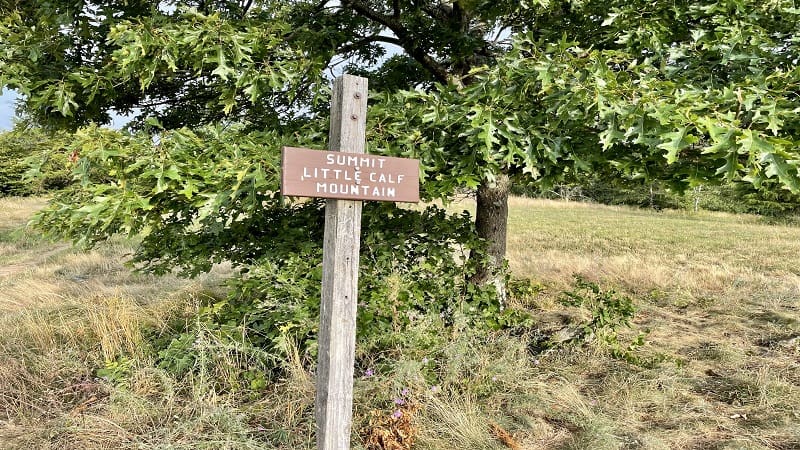 You can continue hiking on the Appalachian Trail, but this is the only view. Off in the distance, you can see radio towers on Bear Den Mountain across Skyline Drive.
Revel in the views or kick around a soccer ball. There's a lot of space. From here, re-trace your steps when you're ready to return to your car.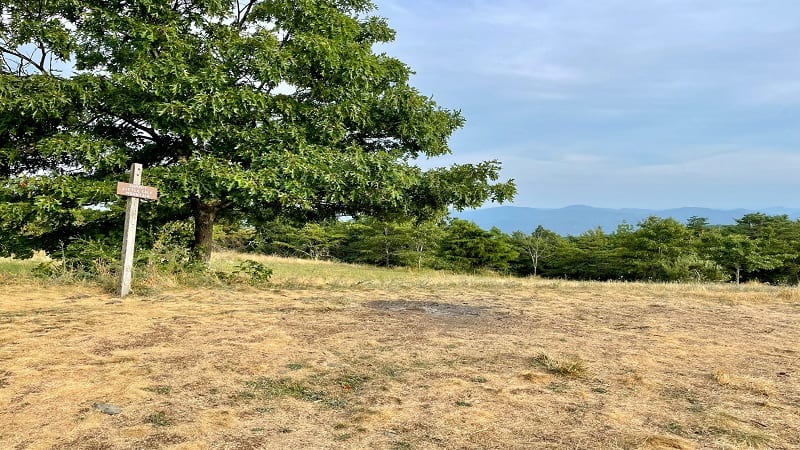 If you were to continue on, you would reach the Calf Mountain Shelter after 1.7 miles. The shelter has bunk platforms and room to pitch tents on the grass.
Wrap-Up Notes
From the parking area, this hike took me less than 45 minutes, including time spent ogling the views from atop Little Calf Mountain.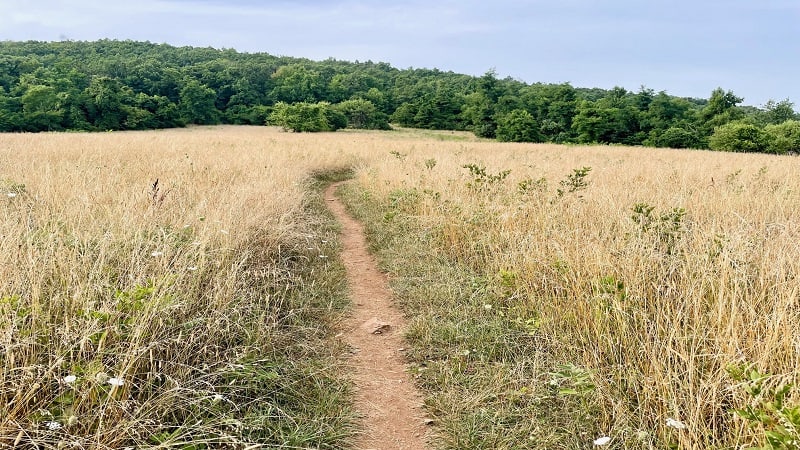 This is a quick and easy Shenandoah hike with only modest elevation gain that can be done with kids or new hikers. It's a good pick among kid-friendly hikes.
Eager for more, including hikes outside Shenandoah National Park? Check out my favorite hikes near Staunton and hikes near Waynesboro.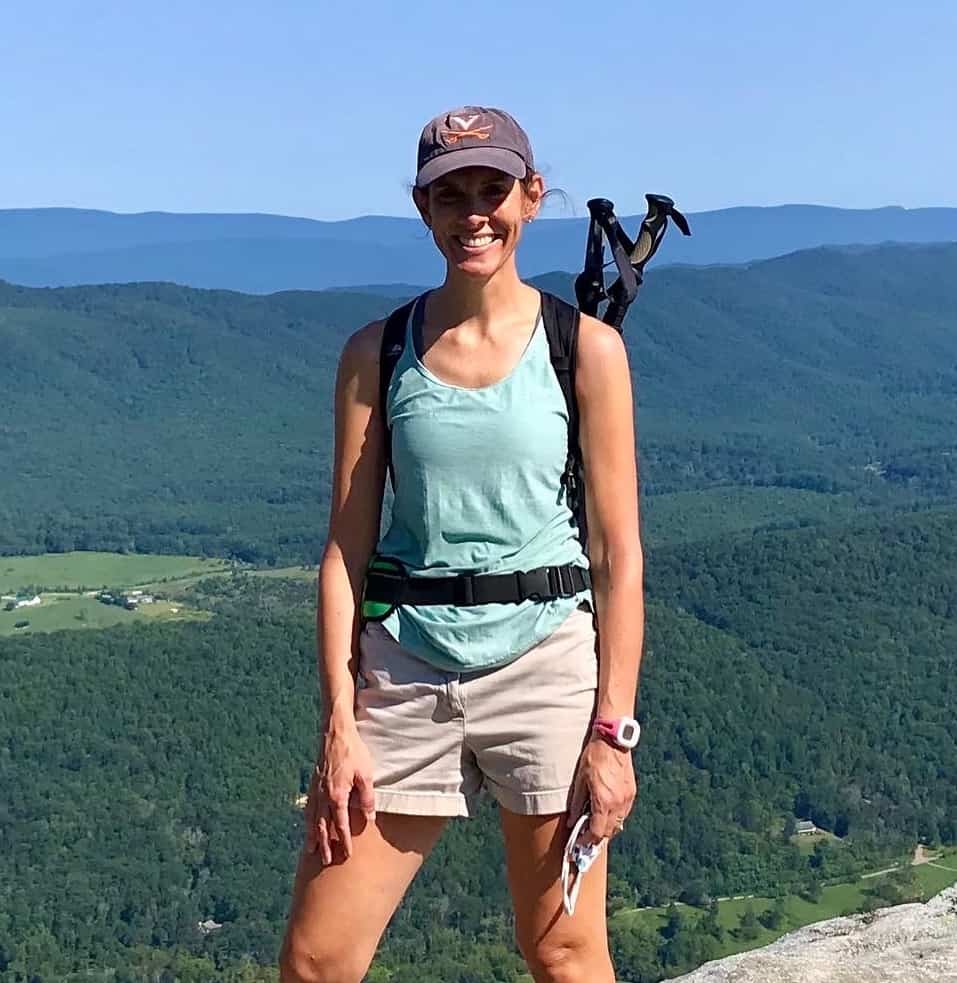 Erin Gifford is the editor of Go Hike Virginia. She has completed more than 300 hikes in Virginia. She is also the author of three hiking guidebooks from Falcon Guides. Need help finding a hike? Check out the Trail Finder feature or send Erin a message.