6 Easy Coastal Hikes in Virginia Beach That You Will Absolutely Love
Virginia Beach may be better known as a destination for sand and surf lovers, but that's not to say that the hikes in Virginia Beach are anything less than fabulous.
In Virginia Beach, there are two state parks, as well as natural areas and wildlife refuges with miles of easy hiking trails and nature trails.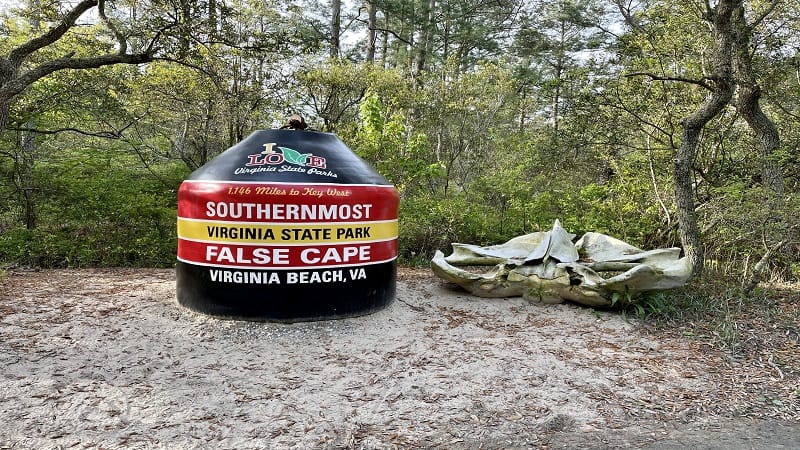 Virginia Beach Hikes
All of the Virginia Beach hiking trails here are on natural surfaces, like sand, dirt and gravel, even wooden boardwalks. However, there are nice paved trails, too.
Consider the three-mile stretch of Virginia Beach boardwalk, as well as Mount Trashmore, a popular city park that was once an abandoned landfill.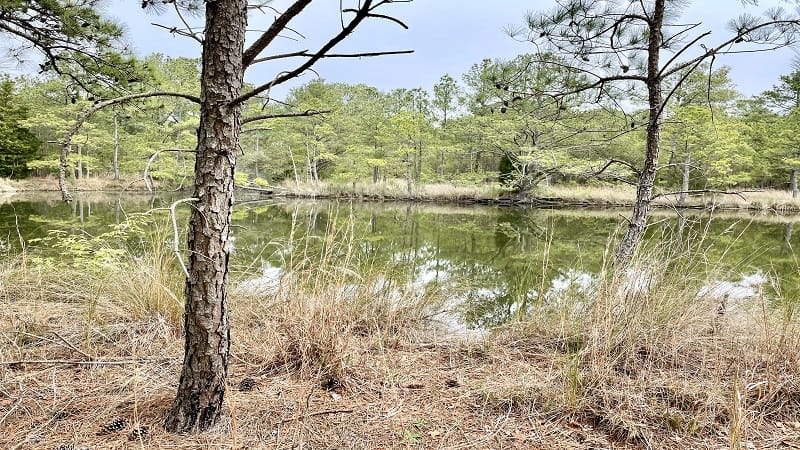 At the 118-acre Pleasure House Point Natural Area in Virginia Beach there are two trails, the Meadow Trail and the Beach Trail.
These two Virginia Beach hiking trails make up a two-mile loop that encircles the natural area with views aplenty of maritime forest and tidal marsh.
There isn't much signage, but generally, if you stay right, you'll be on the correct path. With an elevation gain of seven feet, you can veer off now and again.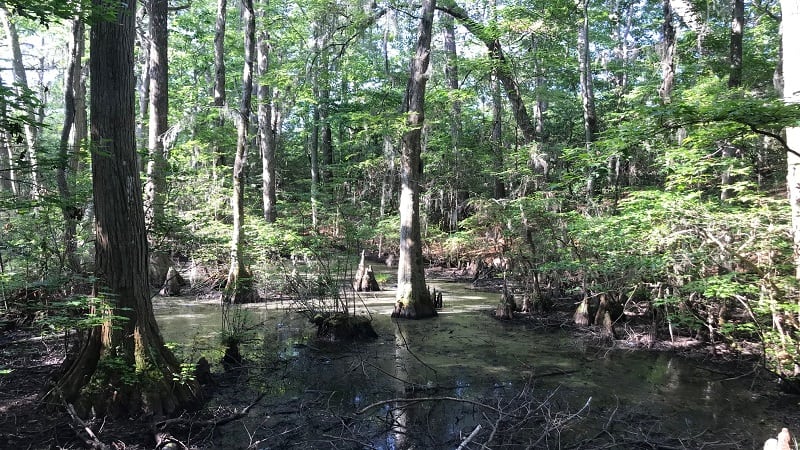 At First Landing State Park, a hike on the Bald Cypress Trail guides hikers over a freshwater cypress swamp with quirky bald cypress trees with knobby "knees."
This loop hike in Virginia Beach begins to the right of the Trail Center. Walk along a trail of crushed pine needles, packed sand and wooden boardwalk.
A delightful hike at any time, this hike is bucket list-worthy when completed in late-fall and winter. Murky waters transform into a delightful rainbow of colors.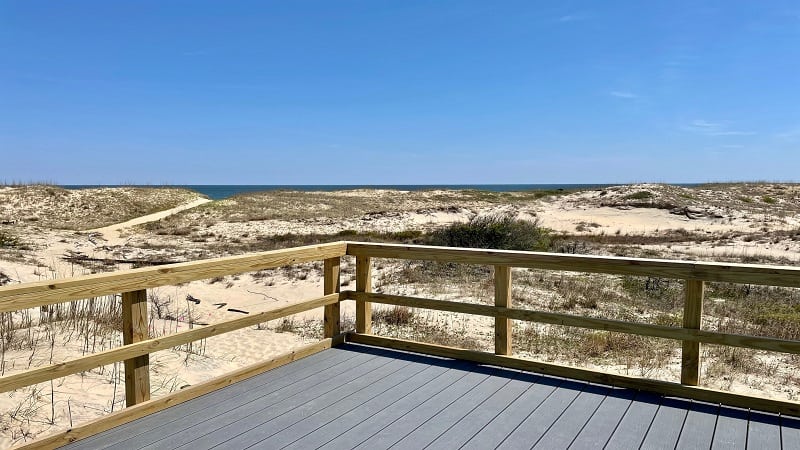 This 1.0-mile out-and-back hike at Back Bay National Wildlife Refuge in Virginia Beach begins at the back of the front parking lot along a gravel service road.
Begin on the East Dike Trail, then stay left for the Dunes Trail. Ascend a wooden boardwalk to reach an overlook to see over the dunes to the Atlantic Ocean.
For twice the fun, turn this hike into a 2.0-mile out-and-back hike by continuing on the East Dike Trail to the Wildlife Viewing Window (an observation blind).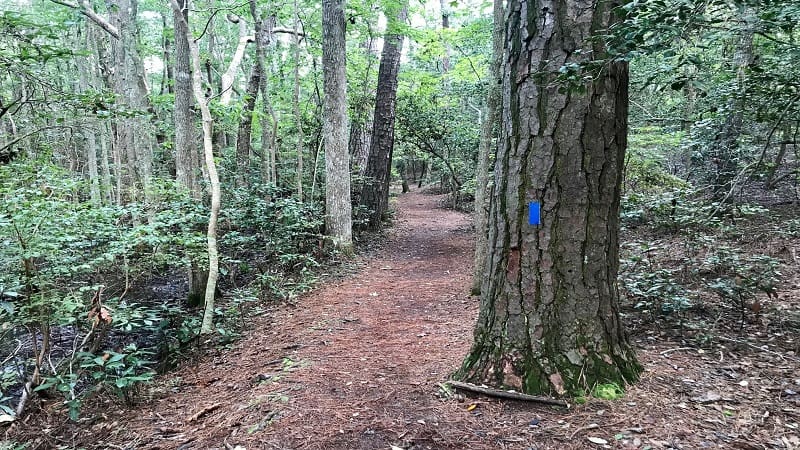 This easy 3.2-mile loop hike on the Osmanthus Trail at First Landing State Park guides visitors over a freshwater cypress swamp filled with bald cypress trees.
You'll feel miles from the white, sandy shoreline for which Virginia Beach is better known. Yet, the gentle cerulean waves are just across Shore Drive.
Bring your bike to ride the easy 6.1-mile Cape Henry Trail. This gravel trail runs the length of the state park, to the 64th Street entrance, near Lake Susan Constant.
The Seaside Trail at Back Bay National Wildlife Refuge is an accessible .4-mile out-and-back hike to the sandy, windswept refuge beach and the Atlantic Ocean.
The hike begins on a wooden boardwalk, guiding visitors through a freshwater marsh and alongside sand dunes. You will pass benches on the way to the beach.
Keep your eyes open for songbirds and seabirds, even mammals, like white-tailed deer and raccoons. You may also see reptiles and amphibians, like cottonmouths.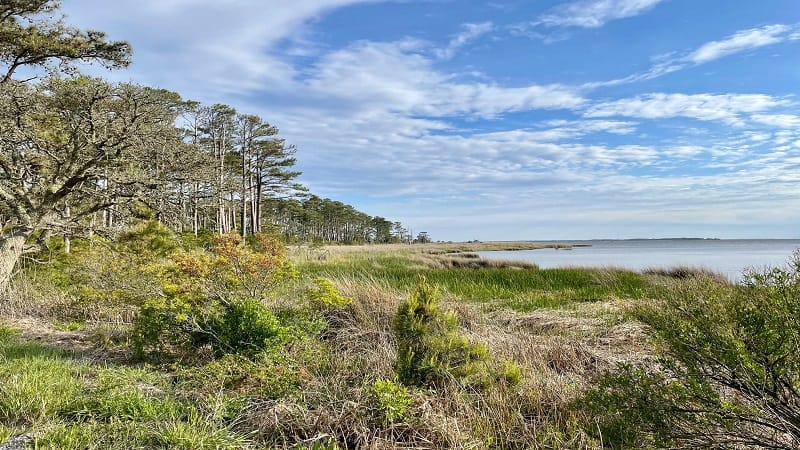 At False Cape State Park, the gravelly 6.2-mile Sand Ridge Trail for hikers and bikers runs the length of this state park in Virginia Beach from north to south.
You'll note on the trail map that there are several overlooks that stem off the Sand Ridge Trail. These can make nice stops, but not all are well-maintained.
The most impressive stretch of the Sand Ridge Trail is between Pintail Overlook and Wood Duck Overlook. The views across Spratts Cove are breathtaking.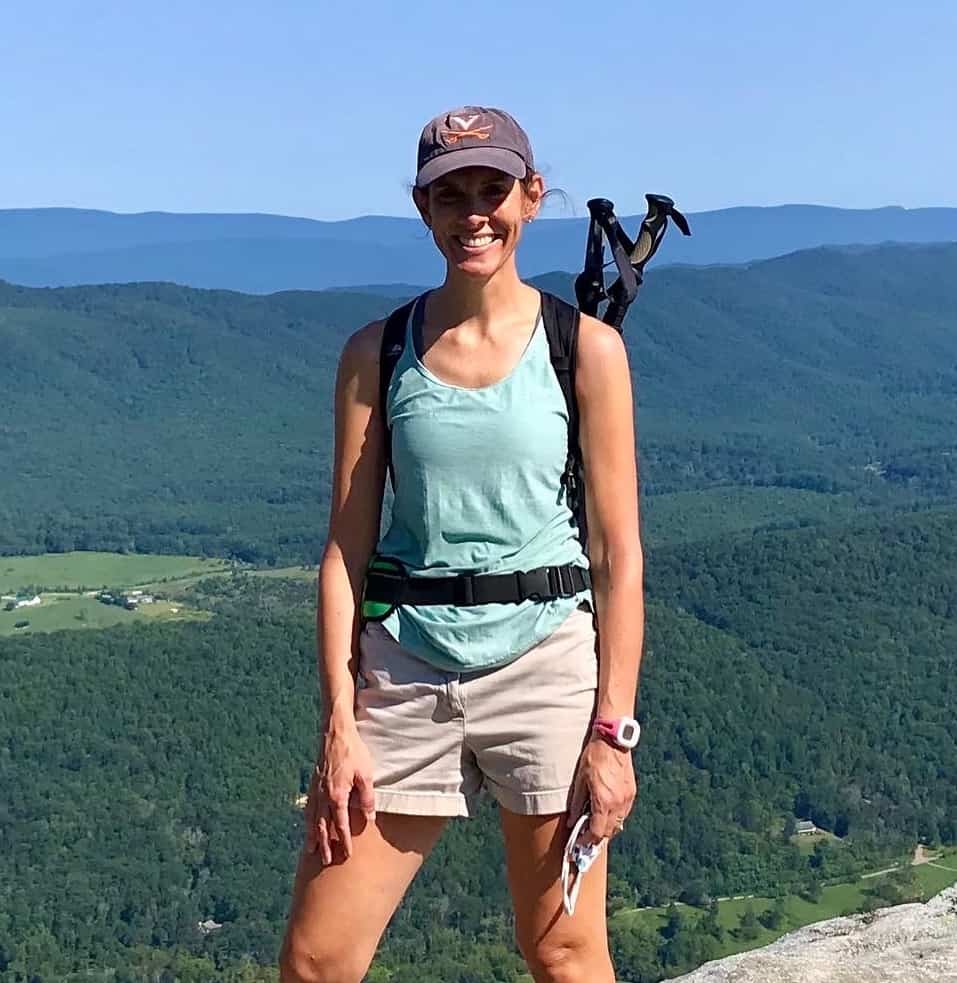 Erin Gifford is the editor of Go Hike Virginia. She has completed more than 300 hikes in Virginia. She is also the author of three hiking guidebooks from Falcon Guides. Need help finding a hike? Check out the Trail Finder feature or send Erin a message.