Jones Run Falls: A Woodsy Hike to a 42-Foot-Tall Waterfall at Shenandoah National Park
Have you ever set off on a hike, but then mid-hike, your plans completely changed? That was me last month when I hiked to Jones Run Falls.
Jones Run Falls is one of a dozen or so waterfalls at Shenandoah National Park. I almost did this hike in August, so I guess my plans have changed twice.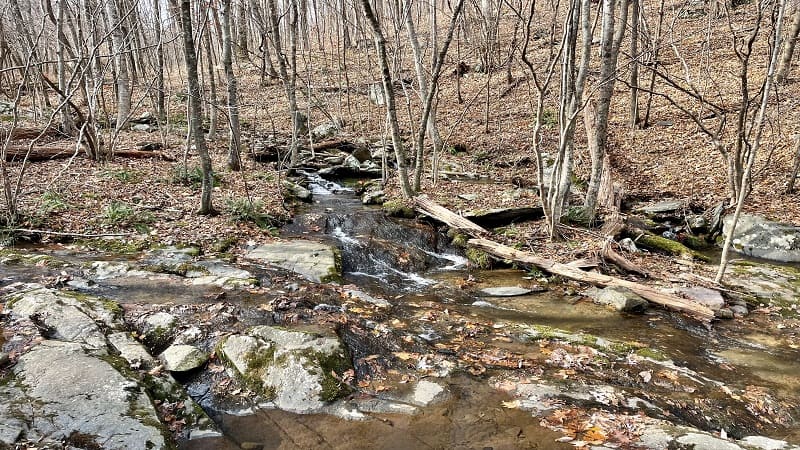 Over the summer, I hiked to Doyles River Falls, which is only 1.5 miles from Jones Run Falls. It was a disappointment, hardly a trickle.
I was set to hike to Jones Run Falls the next day. However, given the proximity of Jones Run Falls to Doyles River Falls, I could expect much the same.
So I bagged that hike for another day, which turned out to be a cool day in late-November. Jones Run Falls was definitely flowing. It was gorgeous.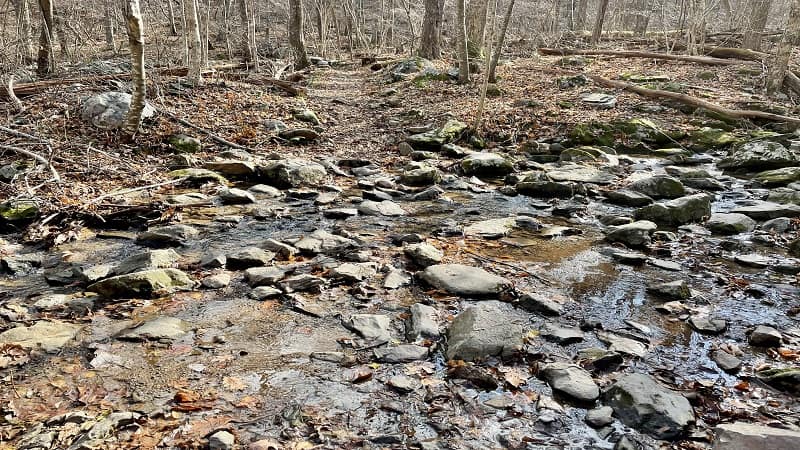 With Doyles River Falls less than two miles away, however, I knew I had to press on for a second chance to view Doyles River Falls – Upper Falls and Lower Falls.
This meant that a 4.5-mile out-and-back hike turned into a 7.0-mile loop hike. This was my third hike of the day, so this also became a 15+ mile day.
Sometimes the best hikes have unexpected twists and turns, and this definitely turned out for the best.
| Trail Stats | |
| --- | --- |
| Length | 7.0 miles |
| Difficulty | Moderate |
| Trail Type | Loop |
| Elevation Gain | 1,365 feet |
| Duration | 3.5-4.5 hours |
| Terrain | Mostly dirt & gravel trails |
| Dog-Friendly | Yes |
| Fee | $30 per vehicle (good for seven days) |
| Driving Directions | Click Here |
Jones Run Falls Trailhead
The start of the Jones Run Trail is located at the front of a parking area at milepost 84.1 on Skyline Drive. There is room for at least a dozen cars.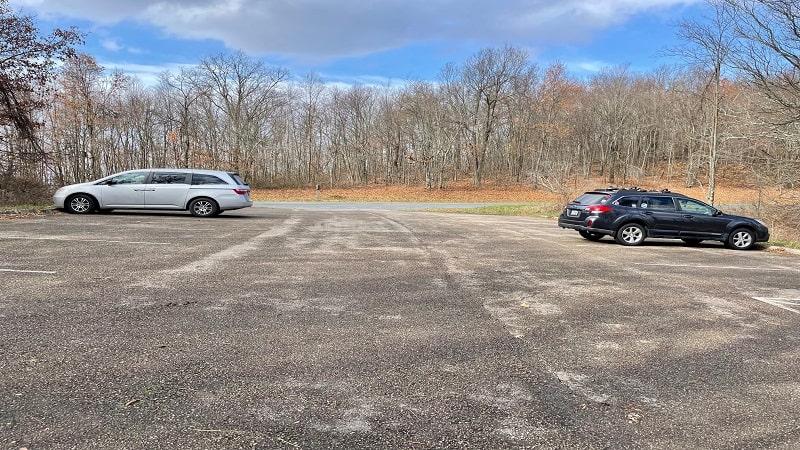 The Jones Run Falls hike is in Shenandoah National Park's South District. It's nearly mid-way between the Swift Run Gap and Rockfish Gap park entrances.
You'll see a large trail kiosk that marks the start of the hike to 42-foot-tall Jones Run Falls. There is a trail map as well as two suggested hikes.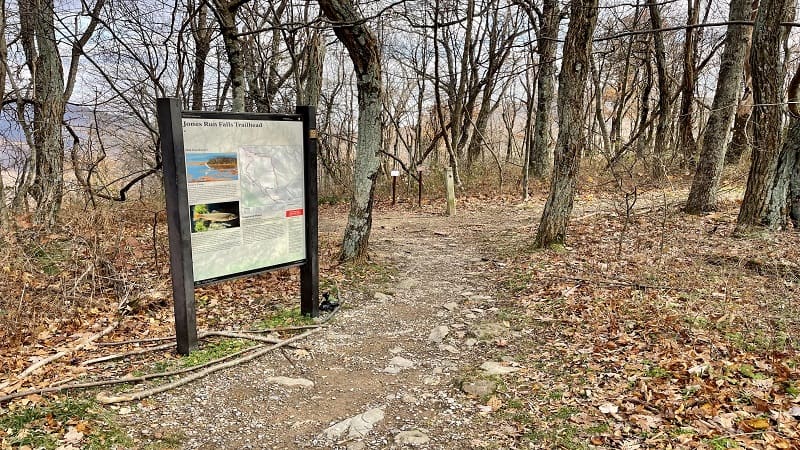 The yellow hike is the out-and-back hike to Jones Run Falls. The red hike is a loop that includes Jones Run Falls and Doyles River Falls.
Jones Run Falls
After a handful of steps on the Jones Run Trail, the Appalachian Trail intersects this hiking trail. Continue straight ahead for the blue-blazed Jones Run Trail.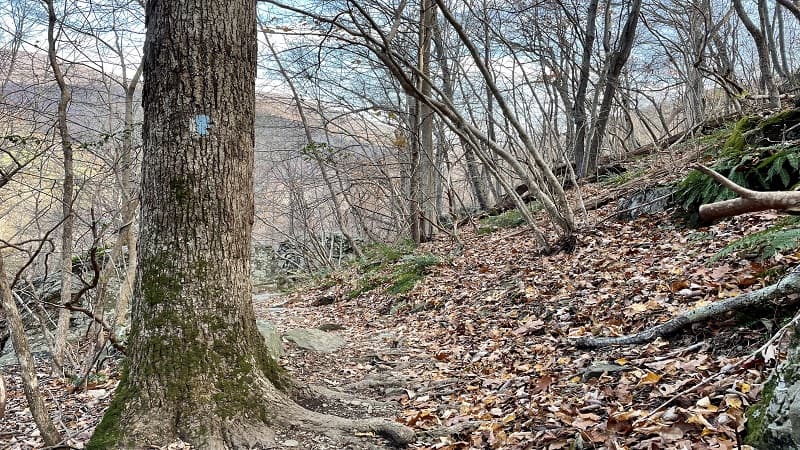 The trail quickly descends into the forest. You'll cross over Jones Run at the .6-mile mark. Plenty of exposed rocks make this water crossing a breeze.
From here, the hike is fairly uneventful until you re-approach Jones Run at the 1.5-mile mark. Until the end of the trail, you will enjoy cascading waters.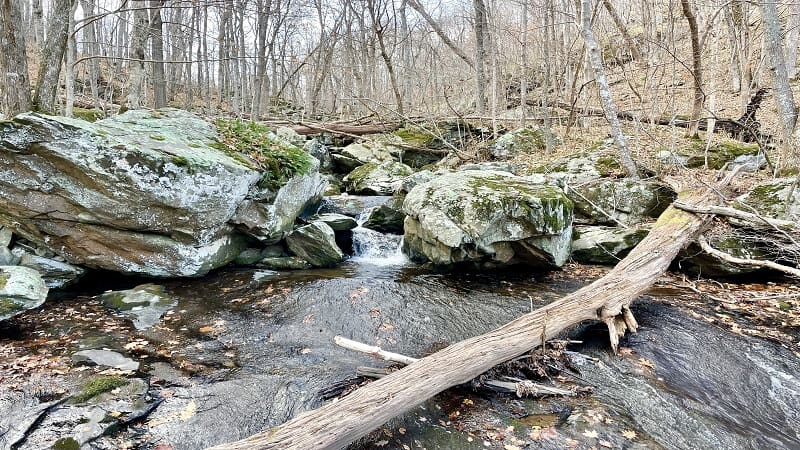 You will shortly reach a switchback, then the main falls at the 1.9-mile mark. It's a beautiful waterfall and there are plenty of large rocks to take a seat.
At this point, you have several options. You can turn around and re-trace your steps or continue on to the end of the Jones Run Trail at the 2.6-mile mark.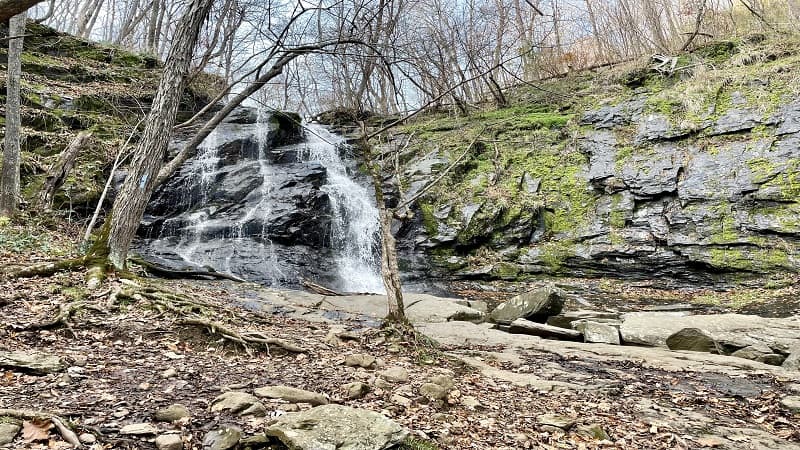 The Jones Run Trail ends when Jones Run reaches the Doyles River. You'll be walking next to the water the entire time and there are plenty of cascades.
It's a 5.2-mile out-and-back hike if you continue all the way to the end of the Jones Run Trail. It's a fairly steep return hike, too.
Doyles River Falls
Since I wasn't super eager just yet to climb back up the Jones Run Trail, I continued on my way and hooked up with the Doyles River Trail.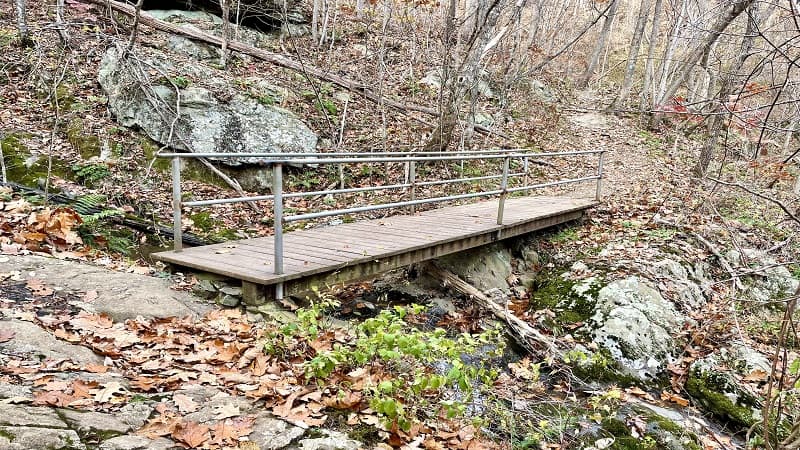 At the 3.0-mile mark, you'll cross over a small bridge and Doyles River is now on your right as you ascend to Upper Falls and Lower Falls.
From here, it's a slow ascent all the way to the end of the hike. As a quick reward, the 63-foot-tall Lower Falls is not too far along the trail.
You will arrive at the falls at the 3.2-mile mark. It was definitely flowing on this second visit so I was glad I opted to do the longer loop on this day.
Continue on and the 28-foot-tall Upper Falls appears at the 3.6-mile mark. In another .1 miles there's one last small waterfall with a watering hole.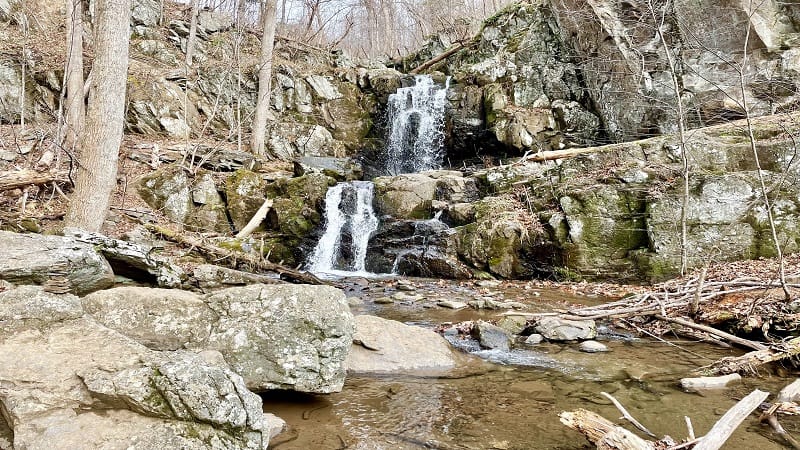 You'll walk alongside the Doyles River for another .3 miles. On the way, there's an easy-going water crossing at the 3.8-mile mark.
Browns Gap
Turn left to cross a bridge onto the Browns Gap Fire Road at the 4.0-mile mark. At this point, you've seen pretty much all there is to see on this hike.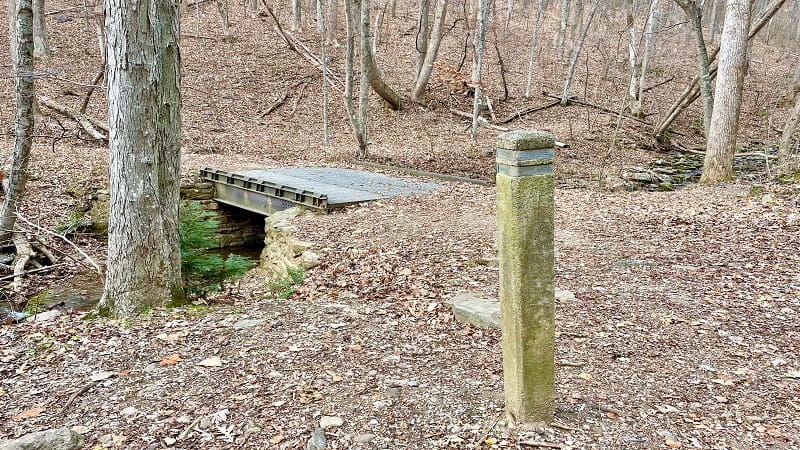 The Browns Gap Fire Road is a wide gravel road. It's a long slow ascent through the forest with few views.
At the 5.7-mile mark, this yellow-blazed fire road brushes up against Skyline Drive. Keep walking to connect with the white-blazed Appalachian Trail.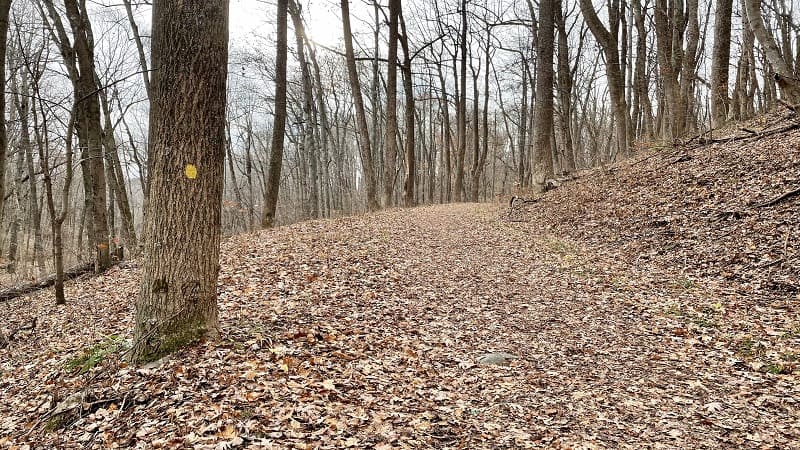 Stay on the east side of Skyline Drive (do not cross). Turn left to proceed into the forest at the concrete trail marker.
You'll pass the Dundo Campground for groups, but you won't be able to see it since the trail is at a lower elevation than the campground.
The Appalachian Trail hits the Jones Run Trail at the 7.0-mile mark. From here, turn right and you'll be in the parking area. Your hike is complete.
Wrap-Up Notes
From the parking area, this hike to Skyline Drive waterfalls took me just under three hours, including time spent ogling the waterfalls and cascades.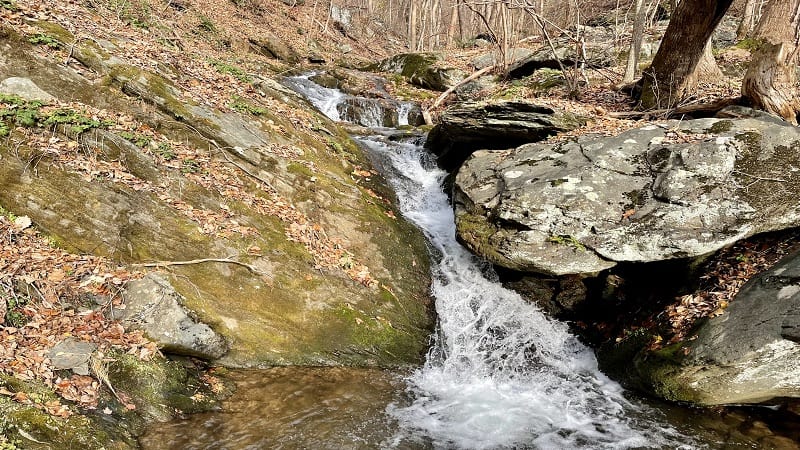 If you're eager to do a second (or third) hike, there are several nearby Skyline Drive hikes, including Blackrock Summit and Turk Mountain.
Both of these hikes set off on the west side of Skyline Drive and wow with big mountain views. These two hikes are also each less than three miles.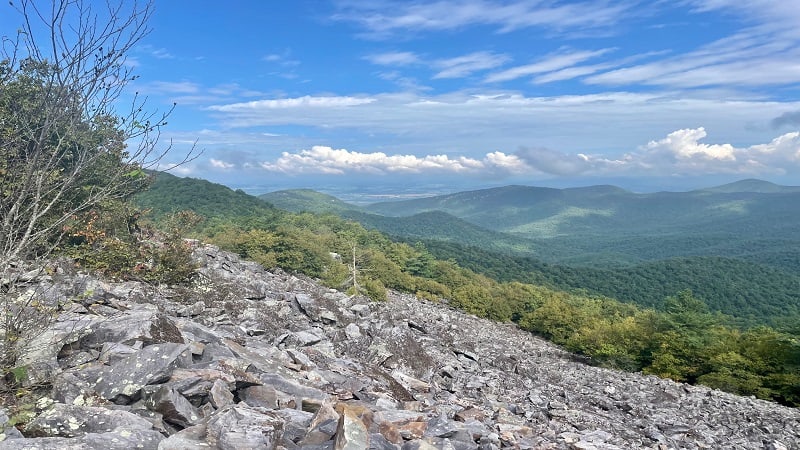 In-season, Loft Mountain Wayside is a short drive north on Skyline Drive from the Jones Run Falls trailhead. You'll find snacks, souvenirs and restrooms.