Sky Meadows State Park: Revel in Pastoral Vistas in Delaplane, Virginia
Sky Meadows State Park is a pastoral gem that sits on the site of a historic farm in Fauquier County, Virginia.
The 1,860-acre state park opened in 1983, following the re-development of two land tracts donated by Paul Mellon of Upperville, Virginia.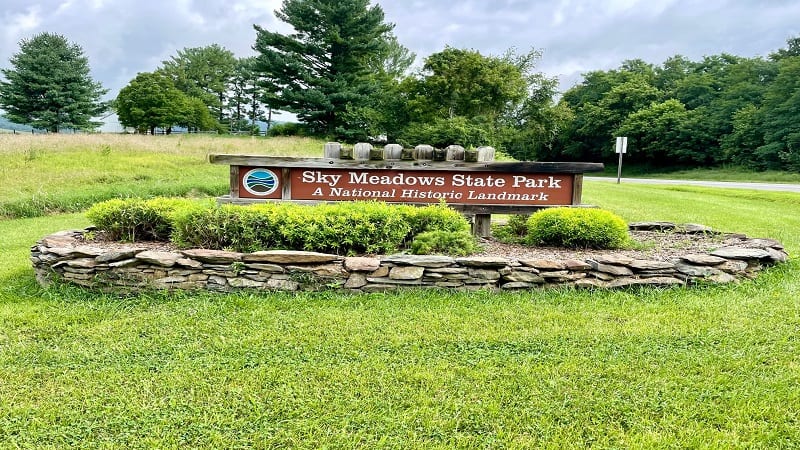 Today, Sky Meadows State Park in Delaplane is a go-to destination for hiking, biking, horseback riding, picnicking, fishing, stargazing and hike-in camping.
If you've got Sky Meadows State Park on your mind, here's what to know in order to make the most of your time in this beautiful state park.
Park Trails
There are nearly 24 miles of hiking, biking and equestrian trails that criss-cross Sky Meadows State Park. You'll enjoy both forested and pastoral views.
One look at the Sky Meadows State Park map and you'll quickly notice that the park's 19 named trails are split up between two sections of the park.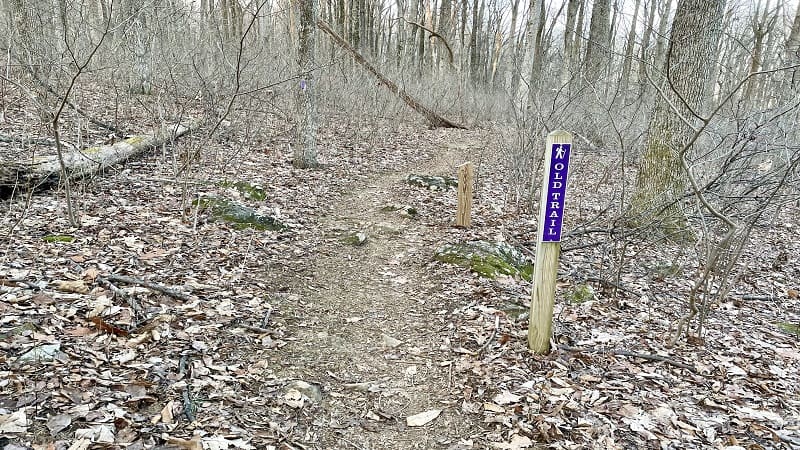 The state park is split in two by U.S. Route 17 (Winchester Road). The larger west section is home to a dozen Blue Ridge Trails, including Old Trail.
The west section is also home to the park's visitor center and the hike-in campground. The east section is home to the Lost Mountain Trails.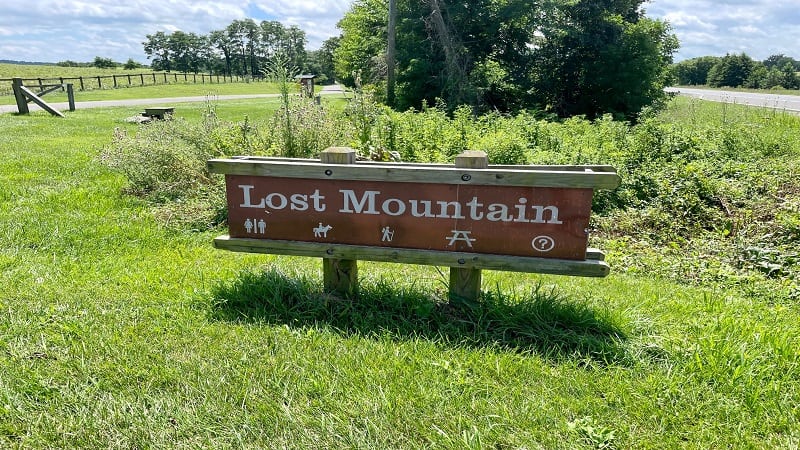 At 2.5 miles, the blue-blazed Rolling Meadows Trail is the longest park trail. However, it's a cinch to cobble together several hiking trails for a scenic day hike.
Here are four of the best trails in Sky Meadows State Park. Each of these hikes rewards with well-placed benches and far-reaching scenic vistas.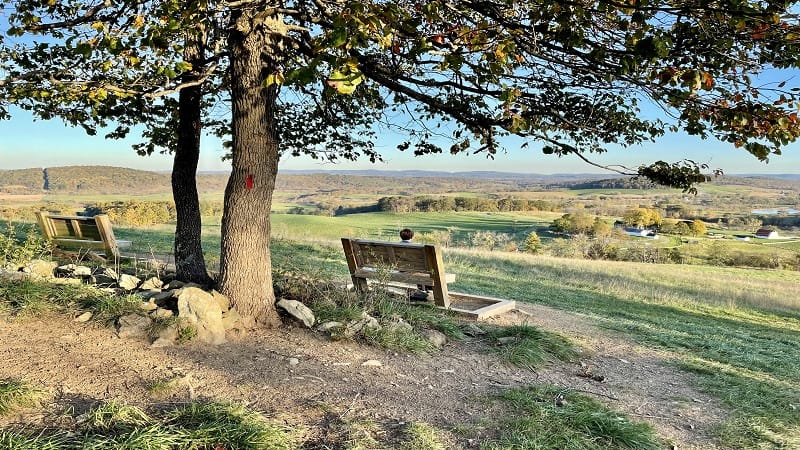 One of the most popular scenic overlooks at Sky Meadows State Park is divided into two: Lower Piedmont Overlook and Upper Piedmont Overlook.
Both can be reached quickly (but be ready for a heart-pumping ascent) along the Piedmont Overlook Trail, which sets off near the Park Office.
Re-trace your steps or continue on to the Ambassador Whitehouse Trail for more far-reaching vistas from Whitehouse Overlook.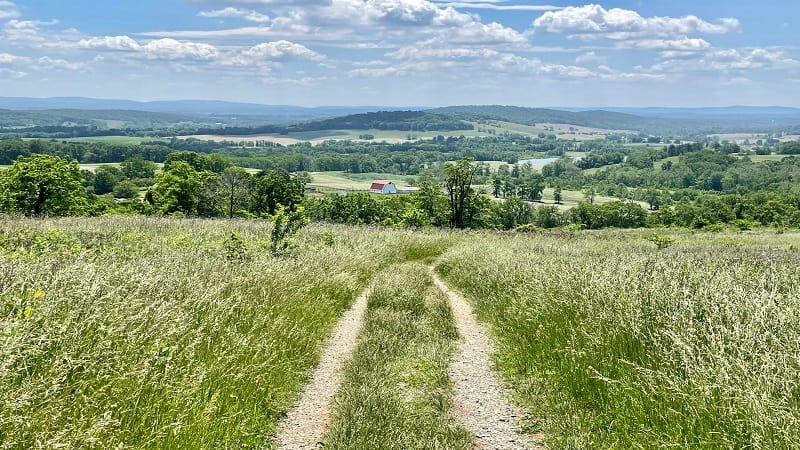 This 3.5-mile loop hike that pairs the yellow-blazed South Ridge Trail with the blue-blazed North Ridge Trail is a beauty. However, clockwise is the key.
Clockwise, you ascend the South Ridge Trail, then descend the North Ridge Trail. This way, spectacular scenery across Fauquier County is on full display.
You'll also pass several wooden benches to take a seat and enjoy the views, as well as the Snowden Manor Ruins Site, which includes a stone fireplace.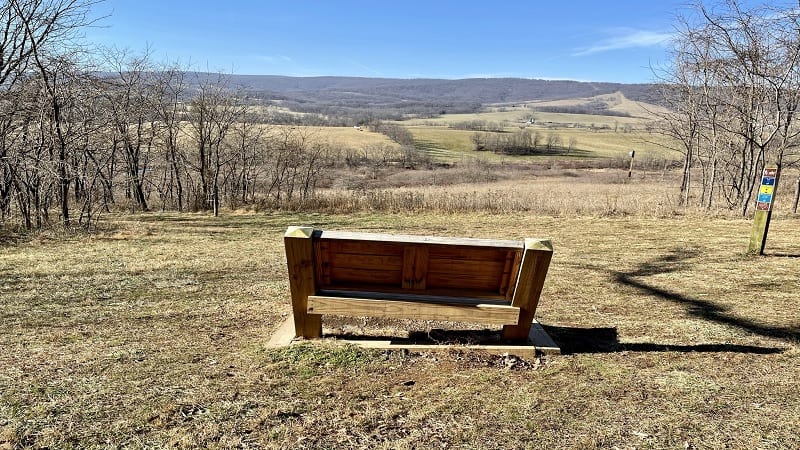 This wooded 4.0-mile loop hike is located in the Lost Mountain section of the park, on the east side of U.S. Route 17.
Pair the blue-blazed Rolling Meadows Trail with the yellow-blazed Lost Mountain Trail to form a relaxing and serene day hike.
It's a quiet hike too since most park-goers set off on west section trails that lead to wide-open scenic overlooks and the iconic Appalachian Trail.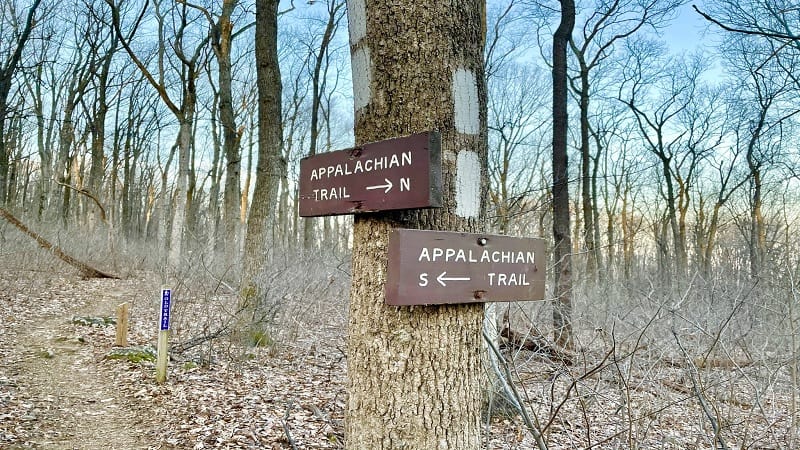 The quiet, wooded Old Trail Loop hike includes both the Appalachian Trail and Old Trail, a hiking trail that was a short section of the AT from 1983 to 2004.
In 2004, the Appalachian Trail was re-routed to its current route through Sky Meadows State Park. Old Trail became a part of the state park trail system.
This less-trafficked hiking route begins outside the park, from a small lot on Liberty Hill Lane, which is just off bustling U.S. Route 50.
Sky Meadows Camping
There is no campground at Sky Meadows State Park, at least not one that allows drive-up access for cars, trucks, RVs and travel trailers.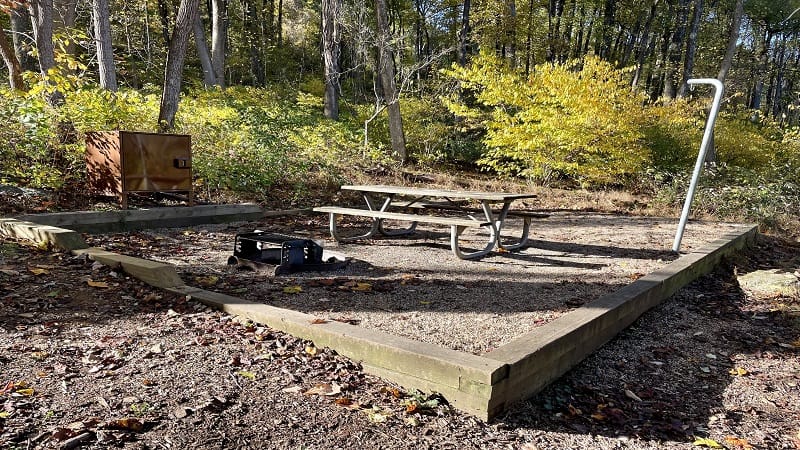 However, there is a primitive campground for hike-in camping. Even better, it's an easy one-mile hike from the designated parking area for backpackers.
There are no yurts, cabins or flush toilets at this campground, but you will find vault toilets and unbundled firewood ($6 for 10 pieces of wood).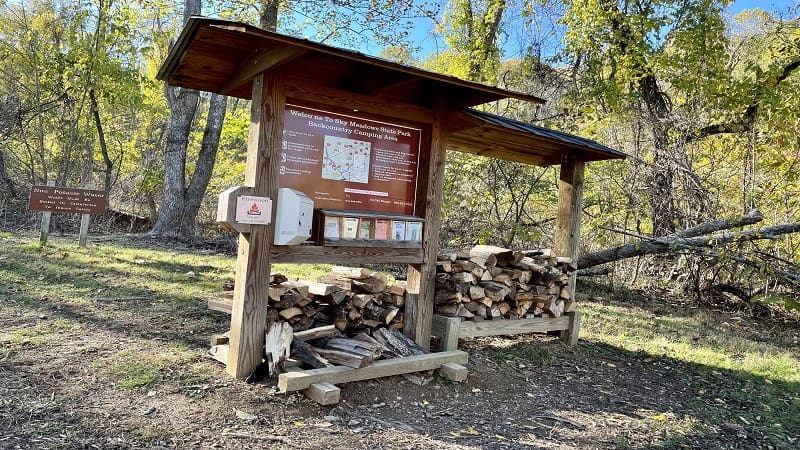 Make your reservation online. When you do, you must choose a specific site. There are 15 red sites for primitive camping at Sky Meadows State Park.
The fee is $20 per night for Virginia residents or $25 per night for non-Virginia residents. Including a transaction fee and sales tax I paid $26.06 for one night.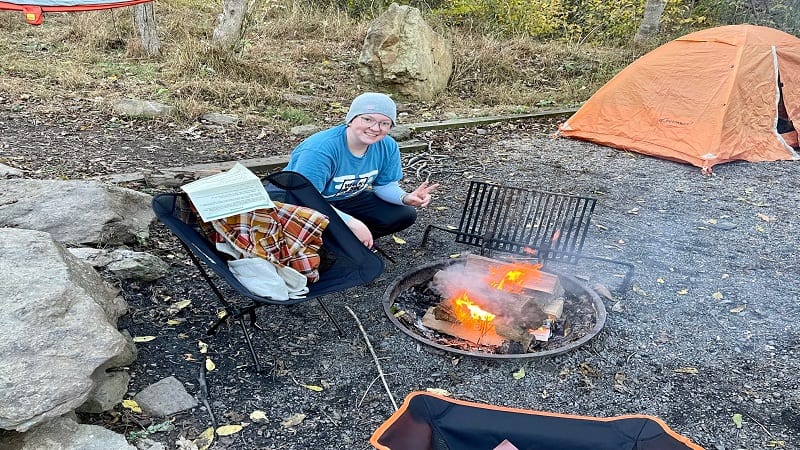 There are also two group camping areas, Camp Slater and Camp Washington. Camp Slater allows up to 24 people and costs $70 per night (resident rate).
Camp Washington is larger and allows up to 36 people. This group site is $105 per night (resident rate). There is also one buddy site (a double camp site).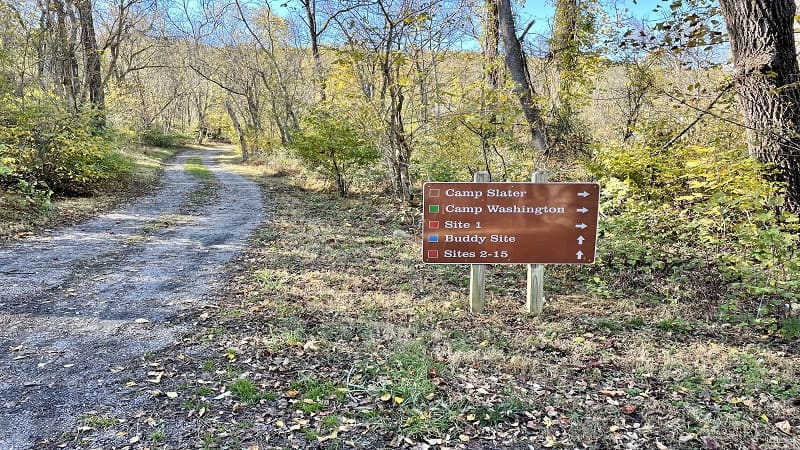 Children's Discovery Area
As you drive in to the west section of Sky Meadows State Park, a side road leads to the park's picnic area and the Children's Discovery Area.
Small children will love the six sensory-oriented play stations, including The Orchard, Animal Athletes and Farm Field Fun.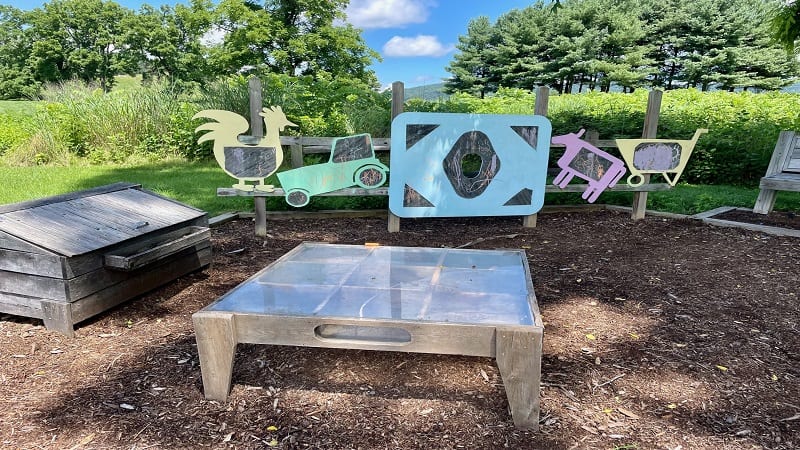 There are two kid-friendly trails in this area too, including a .3-mile Sensory Explorers' Trail, which is next to the main picnic area.
A separate .7-mile TRACK Trail created by Kids in Parks allows children to cross streams, traverse woodlands and cross meadows.
Before the hike, download one of six park adventures from Kids in Parks, such as The Need for Trees and Nature's Hide & Seek.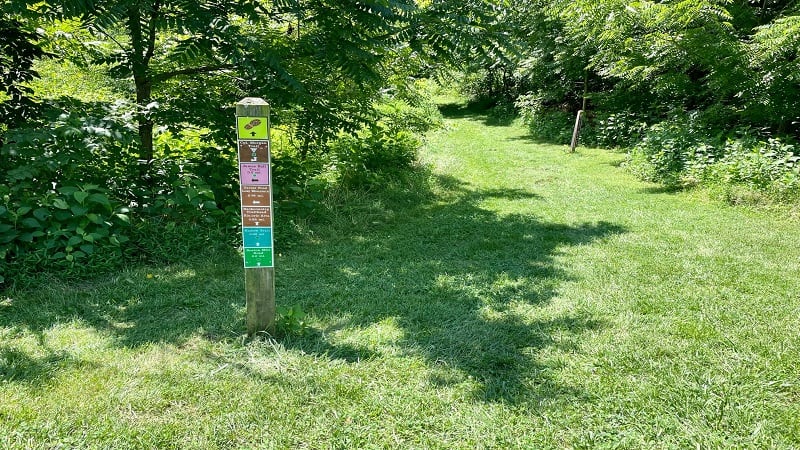 A trail marker adjacent to the sensory play area marks the start of the TRACK Trail. Look for the orange and black footprint on the wooden trail marker.
Fishing at Sky Meadows
You can go fishing at Sky Meadows State Park at 3.5-acre Turner Pond. Note that there is a separate park entrance on the west side of U.S. Route 17.
The entrance is just north of the main entrance. You will see signage for Turner Pond, but keep your eyes open. There is a dedicated parking area for the pond.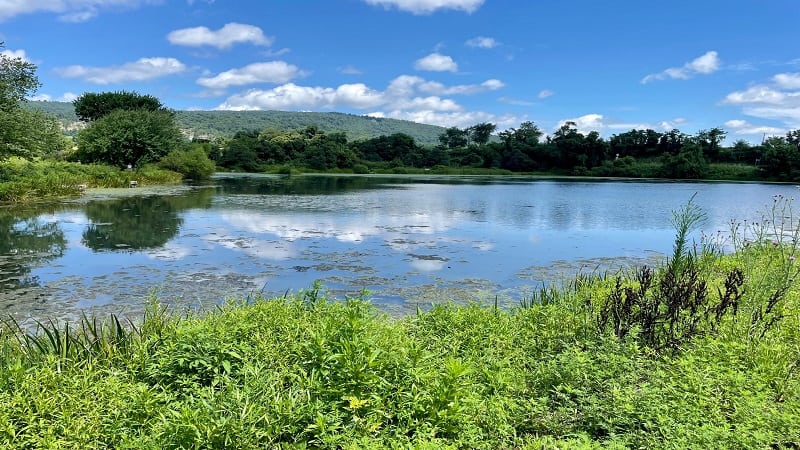 On the west side of the pond, there are wooden fishing piers and picnic tables. Turner Pond contains catfish, crappie, sunfish, bluegill and largemouth bass.
A valid state fishing license is required. Residents aged 15 and under do not need a fishing license. No boats of any kind are permitted on the pond.
Interpretive Programs
Sky Meadows State Park offers a variety of visitor programs for park-goers. Most programs are offered on Saturdays and Sundays.
Kid-friendly programs include Habitat Detectives and Monarchs Rule. Both ranger-led programs educate about animals that can be found in the park.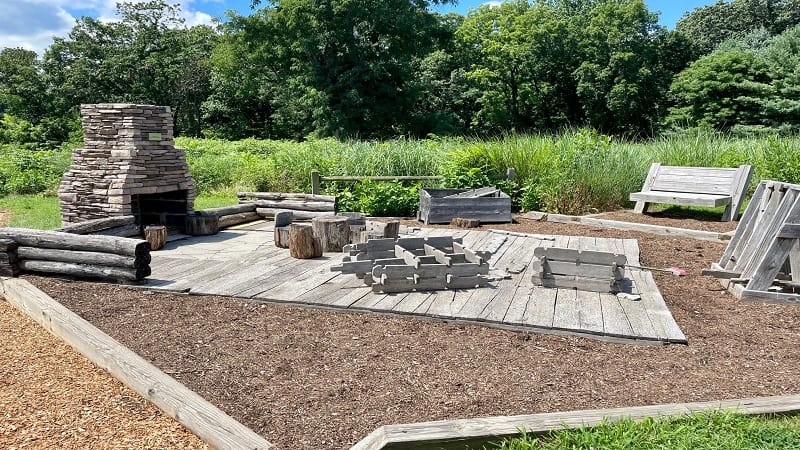 Sky Meadows is an International Dark Sky Park. Look for a monthly Astronomy for Everyone program, which takes place the last Saturday of each month.
The program begins with a 30-minute "Junior Astronomer" program, which is followed by a program on dark skies and light conservation.
For children, the park also offers three self-guided Junior Ranger booklets, which can be picked up at the park or downloaded at home.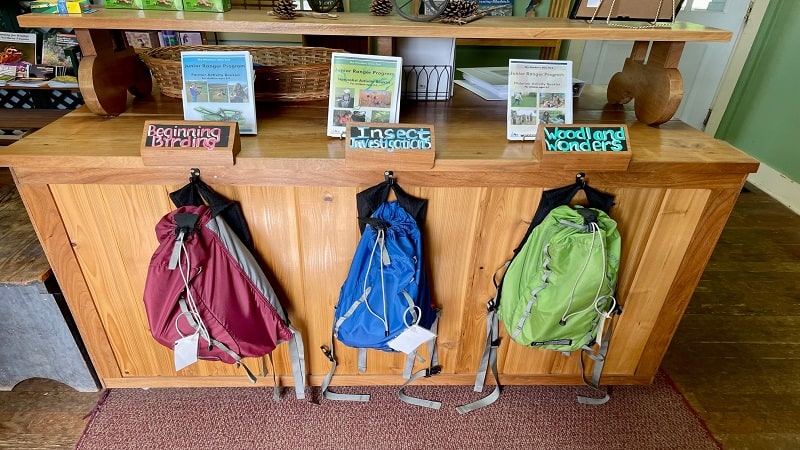 Kids complete booklet activities to become a Junior Farmer, Junior Historian or Junior Naturalist. There are two age ranges for each one: 5-7 and 8-12.
Historic Mount Bleak House
Adjacent to the visitor center is historic Mount Bleak House, which dates to the mid-19th century. Guided tours are offered throughout the year.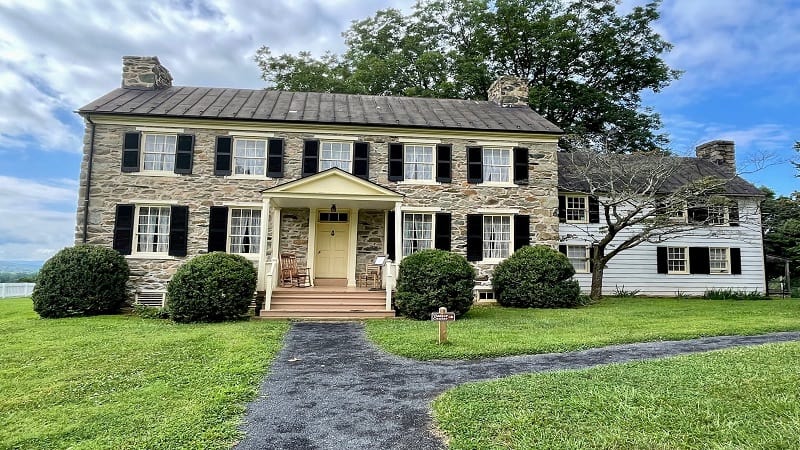 On the guided tours, rangers or docents share the stories of the owners of this 1840's home. They also expound on the history of Sky Meadows.
Tours guide up to six visitors into each room of the historic home. The tours are free and start at the top of each hour on days they are available.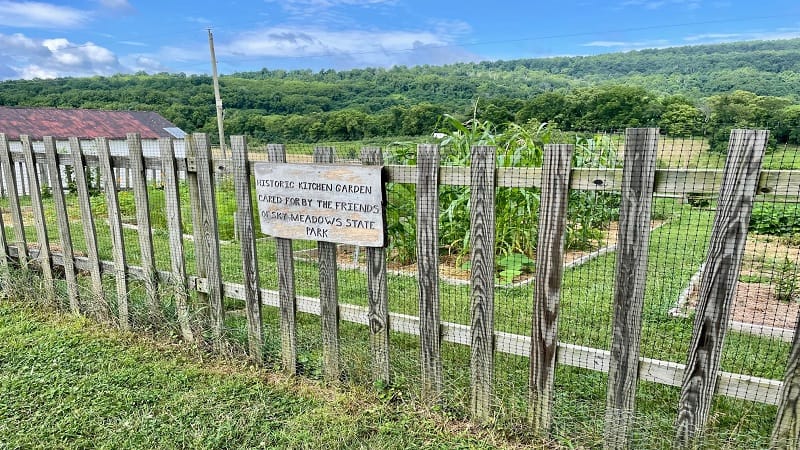 In this historic area, you'll also see a log cabin, wash house, ice house and a kitchen garden.
Before You Go
The park entrance is located at 11012 Edmonds Lane in Delaplane, Virginia. The park is open every day from 8 am until dusk.
Dogs are allowed at this state park, which is on the east side of the Blue Ridge Mountains.
The visitor center is open Monday-Thursday from 10 am to 4 pm and Friday-Sunday from 10 am to 5 pm. Inside the visitor center is a small gift shop.
Snacks, drinks and souvenirs are available for purchase in the gift shop. There is also a small wildlife exhibit with a yellow-bellied slider turtle in a tank.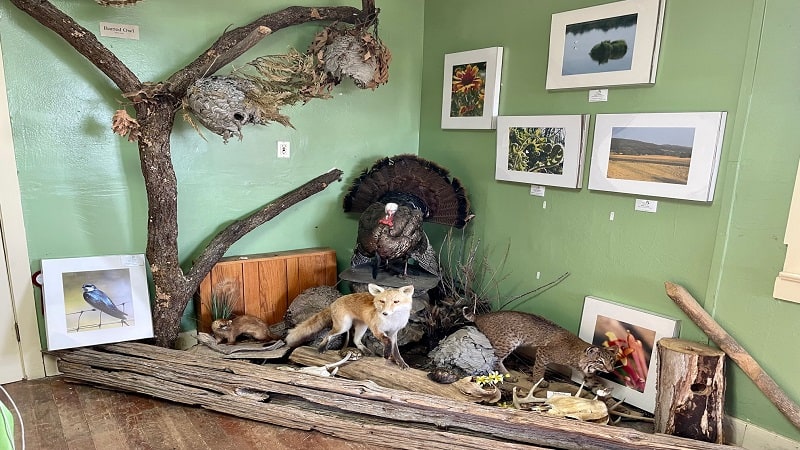 If you'd like to get involved with the state park, consider making a donation to or serving as a volunteer with The Friends of Sky Meadows.