Passamaquoddy Loop Hike: Go Clockwise for the Win at Virginia's Shenandoah National Park
The 2.5-mile Passamaquoddy Loop Hike at is fairly popular. The Passamaquoddy Trail (not the full loop) has more than 170 reviews on AllTrails.com.
The hike also has an average rating of 4.5. That's better than most trails. So, why did it take me two tries to complete this popular Skyline Drive hike?
I hiked this trail last week, successfully this time. My first go was in June when I could not find a section of trail at Shenandoah National Park.
I was with two of my kids and my anxiety levels were rising as I floundered around trying to find the trail. Eventually, I gave up, so we tackled Stony Man.
This time I was on my own. I bumbled in the same spot as before. I eventually found my way despite there being no trail markers in this spot to guide me.
| Trail Stats | |
| --- | --- |
| Length | 2.5 miles |
| Difficulty | Moderate |
| Trail Type | Loop |
| Elevation Gain | 568 feet |
| Duration | 1.5-2 hours |
| Terrain | Mostly dirt & rock, some rock scramble |
| Dog-Friendly | Yes |
| Fee | $30 per vehicle (good for seven days) |
| Driving Directions | Click Here |
Passamaquoddy Trail
There are two ways to reach the Passamaquoddy Trail (one section of the loop). On AllTrails.com, directions lead you to the Little Stony Man parking area.
From here, you can hike a spur trail, then hook up with the Appalachian Trail to walk a short distance to connect with the Passamaquoddy Trail.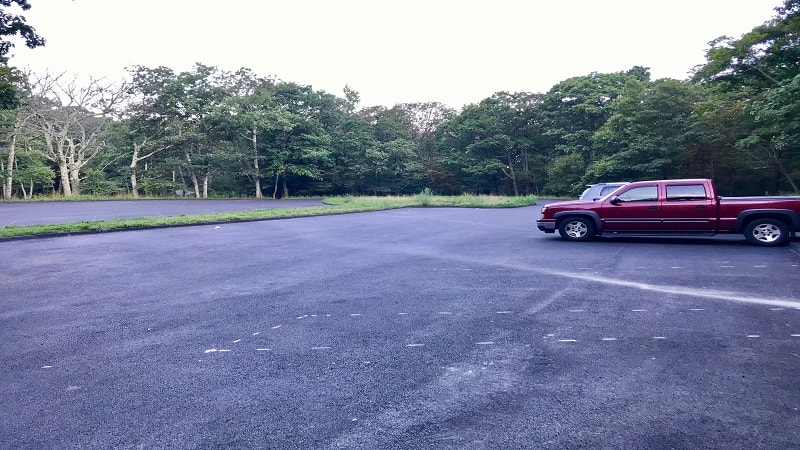 I personally find this approach to be confusing, so I suggest beginning your hike from the Stony Man parking area at mile marker 41.7.
Not only is the parking area much larger with room for well over a dozen cars, but the hiking loop is easier to follow. If you do it correctly, that is (which I did not).
On the north side of the parking area, you will see a large trail sign. The instructions mirror what I studied on the two-page sheet on the park's website.
You'll want to go clockwise – trust me, clockwise – though somehow I still ended up going counter-clockwise.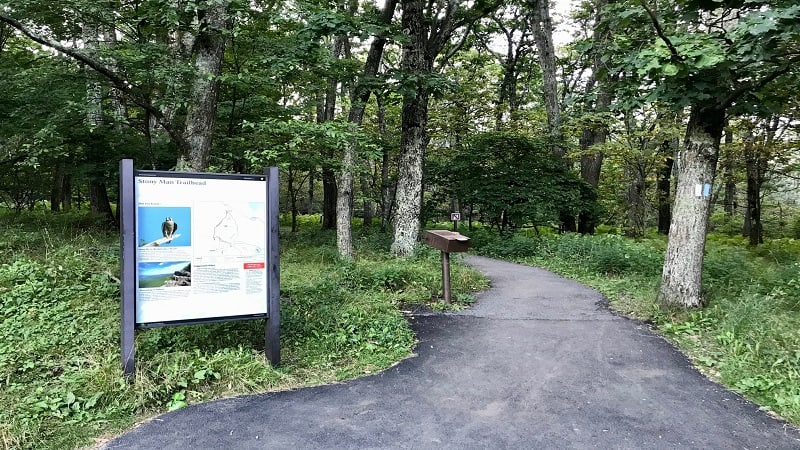 There is no benefit to choosing one direction over the other, though you will have an easier time connecting to each segment if you hike this loop clockwise.
In going counter-clockwise, I encountered the same dilemma I had before in finding an unmarked trail section. Blurgh.
Stony Man Parking Area
From the trailhead in the Stony Man parking area, you immediately make a left onto the yellow-blazed Furnace Spring Horse Trail.
Somehow I missed this completely and began my hike along the Appalachian Trail. So keep your eyes open. I can't be the only one to make this mistake.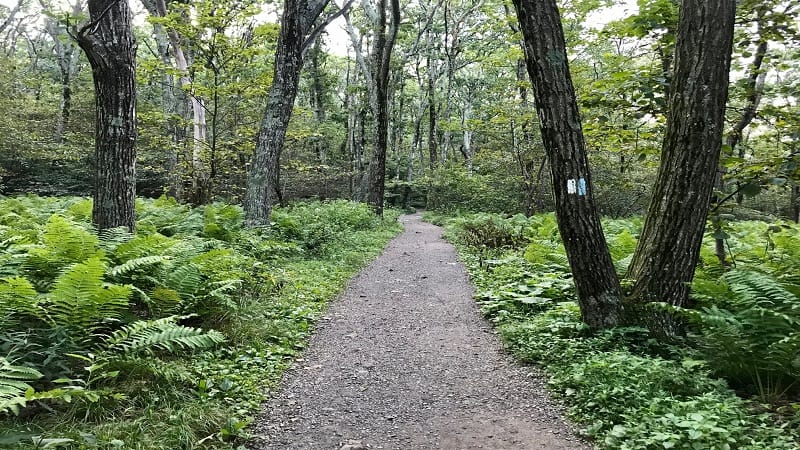 From here, however, I will share with you how to hike this counter-clockwise.
If you too unintentionally blow right past the Furnace Spring Horse Trail, simply continue straight along the white-blazed Appalachian Trail.
Appalachian Trail
Much like most trails in the park, this one is also mostly dirt and rocks as you traipse through the leafy, shaded forest.
As you reach the .35-mile mark, you'll come to a four-way intersection and a trail re-route notice, which does not apply to this hike at all.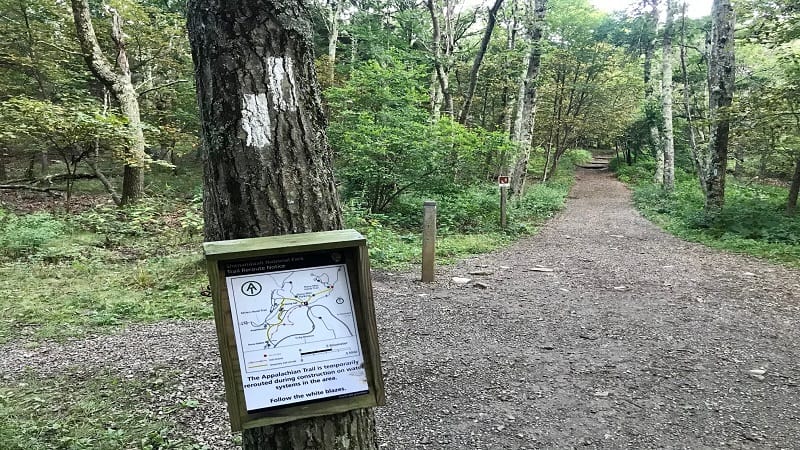 Turn right to stay on the Appalachian Trail. From here, you'll descend the trail and step down wooden or stone steps along the way.
By the .7-mile mark, the trail narrows and becomes more rocky, so watch your step. You'll see lots of ferns and wildflowers alongside the trail.
Within the next quarter-mile, you will need to take a left to steeply descend to reach the Passamaquoddy Trail (this is where I got fouled up the first time).
However, I can't advise this without first walking a few steps past the spur trail to Little Stony Man Cliffs. It's one of the best viewpoints in the park.
Re-trace your steps to connect with what I can only call a nightmare of a spur trail on the right. You'll go down, down, down steep steps.
You'll then reach a T-intersection with no trail markers to indicate which way to go.
Turn left at the T for the Passamaquoddy Trail. This is roughly at the 1.1-mile mark of the loop hike.
If you turn right, you will connect with the Appalachian Trail and eventually wind up in the Little Stony Man parking area by way of another spur trail.
I did not like this descent one bit. It was 40 or so steep steps to the bottom.
However, it may not be so bad and the spur trail may be more obvious if you complete this trail clockwise, going up the spur trail instead of down.
Once you are on the Passamaquoddy Trail – and hiking it in the right direction – the rest of the trail is quite straightforward.
You'll see a massive granite rock on the left and it's quite rocky for a bit of time. At the 1.25-mile mark, look for a small field of rocks to navigate.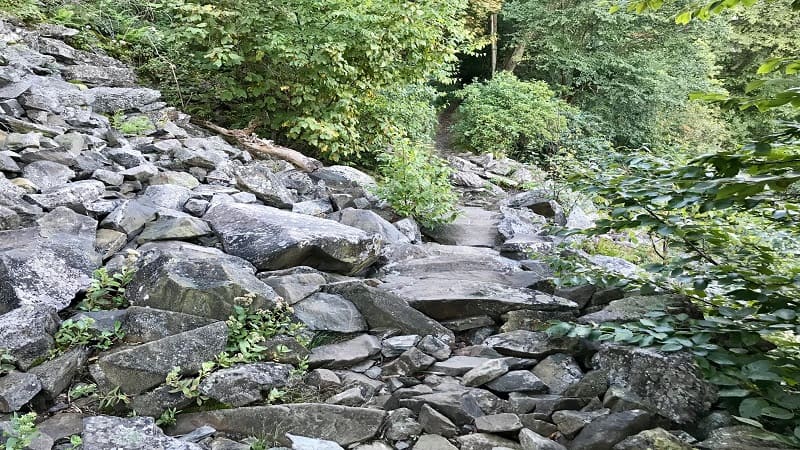 Here you'll also be rewarded with some delightful valley views, so savor them. By the 1.5-mile mark, the trail begins to flatten out, thankfully.
Just past the 1.85-mile mark, you'll see what looks like a hobbit door on the left. It's not. More likely it's for the electrical technicians given there are power lines above.
Furnace Spring Horse Trail
In a few steps past the door, turn left at the second trail marker onto the yellow-blazed Furnace Spring Horse Trail.
This section of trail has a completely different feel from the rest of the loop. For one, there are far more evergreen trees
The trail also feels less defined with twigs, sticks and logs across the trail. Fortunately, there are enough yellow blazes to keep you on the trail.
At the 2.35-mile mark, you'll reach a trail marker. Turn left and you will see the parking lot. Phew, you did it. Congrats.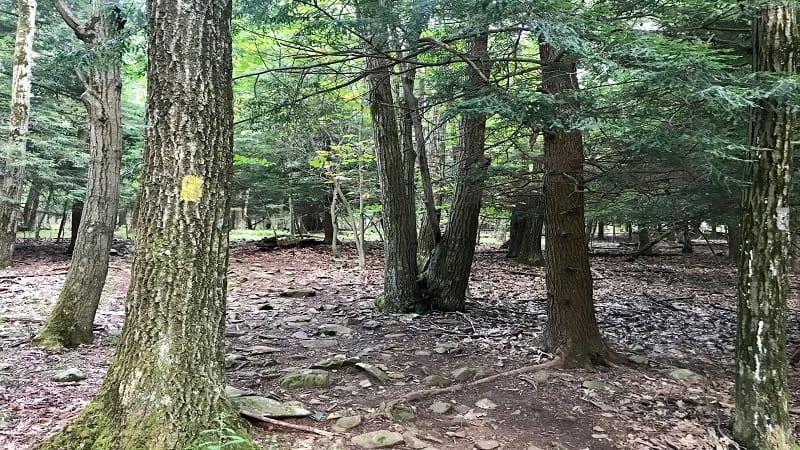 Hike Options
For a longer hike, add in the Stony Man Trail. To reach Stony Man Summit, go straight at the first four-way intersection you encounter (counter-clockwise).
This will put you on the blue-blazed Stony Man Trail. It's basically a lollipop that will return you to the four-way intersection. Turn left for the Appalachian Trail.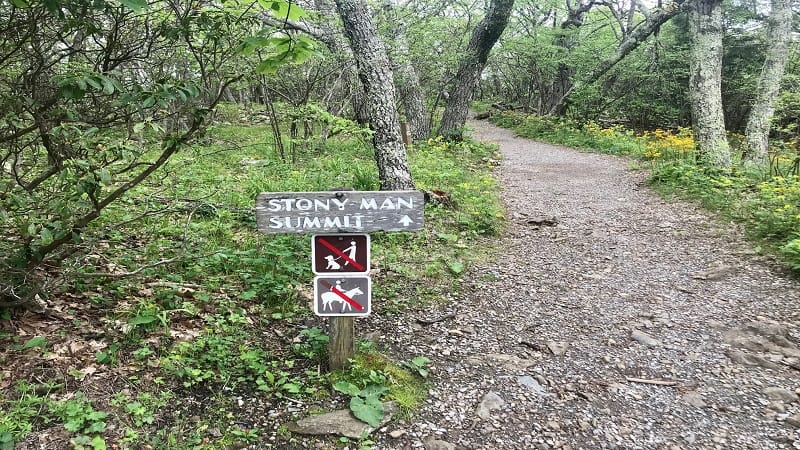 For a shorter hike, hike .95-mile from the Stony Man parking area to reach Little Stony Man Cliffs. Re-trace your steps for a 1.8-mile hike.
Wrap-Up Notes
This hike took me 1 hr, 25 minutes to complete. Surprisingly, I didn't actually see anyone else on the trail this day.
The Stony Man parking area is a short drive from Skyland Resort, which is a stone's throw from the Millers Head Trail.
Simply turn right from the parking area to reach Skyland, which has a full-service restaurant and a grab-and-go snack shack.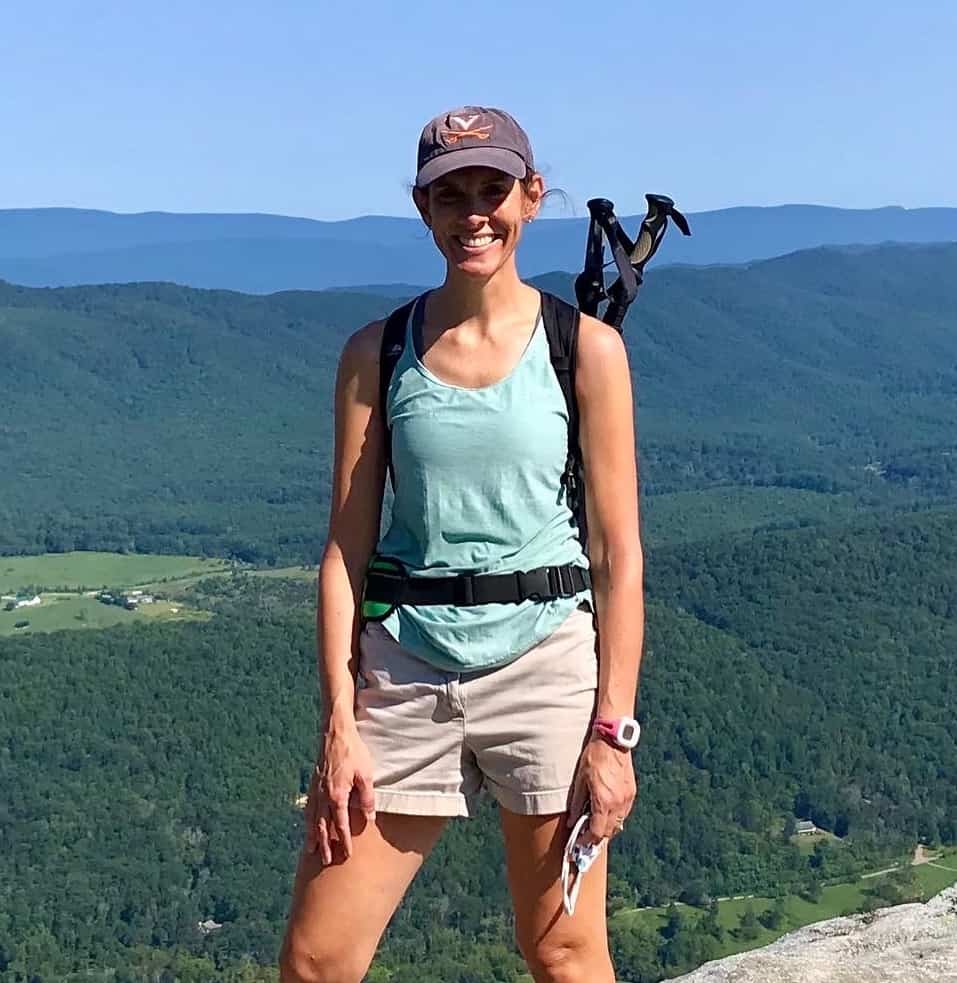 Erin Gifford is the editor of Go Hike Virginia. She has completed more than 300 hikes in Virginia. She is also the author of three hiking guidebooks from Falcon Guides. Need help finding a hike? Check out the Trail Finder feature or send Erin a message.