Prince William Forest Park: An Easy Loop Hike Along South Fork Quantico Creek
I recently explored Prince William Forest Park in Triangle. It's less than one mile from I-95, but you'll feel worlds away as you hike across its 37 miles of wooded trails.
This was my first visit and I can wholeheartedly agree with the website's description of the park as "an oasis, a respite of quiet and calm." It was truly so relaxing.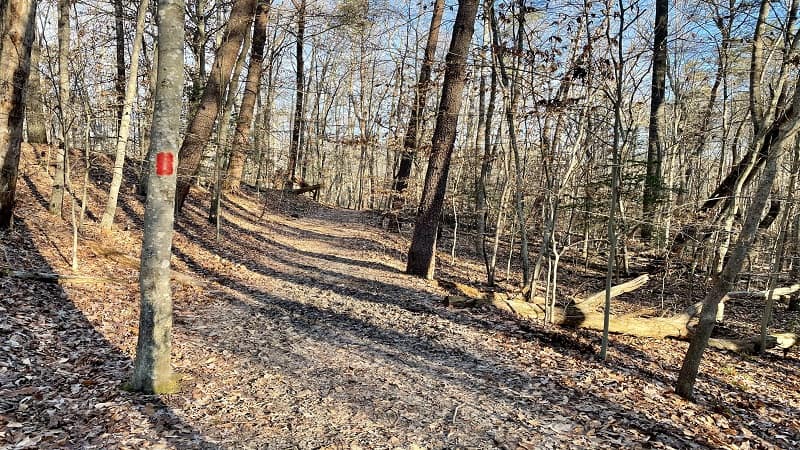 Prince William Forest Park is a stone's throw from the interstate, but you won't hear a single car or truck motoring north or south. You'll feel much deeper into the woods.
This park was once named Chopawamsic Recreation Area and served as a children's relief camp during the Great Depression. It was re-named as a natural area in 1948.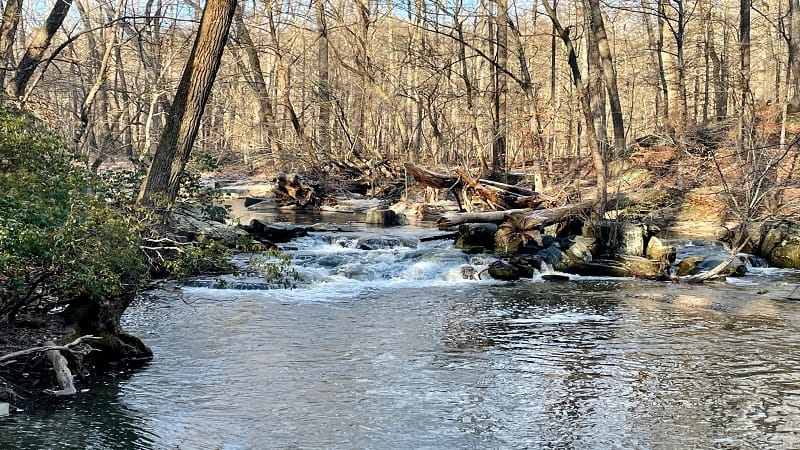 Many of the trails are highly-rated in AllTrails, but this day I opted for a picturesque loop hike with 180+ reviews and an average 4.4-star rating.
Interestingly, this hike is listed simply as Birch Bluff Trail, but it's actually the Birch Bluff Trail plus a section of the Laurel Loop Trail that together create a scenic loop.
| Trail Stats | |
| --- | --- |
| Length | 2.2 miles |
| Difficulty | Easy |
| Trail Type | Loop |
| Elevation Gain | 184 feet |
| Duration | 1-1.5 hours |
| Terrain | Mostly dirt trails, some sandy trails |
| Dog-Friendly | Yes |
| Fee | $20 per vehicle (good for seven days) |
| Driving Directions | Click Here |
Arriving at the Trailhead
First things first, Prince William Forest Park is a well-regarded unit of the National Park Service. Therefore, it should come as no surprise that there is an entry fee.
It's not as expensive as Shenandoah National Park ($30 per car) but it is still fairly hefty at $20 per car (the same as Great Falls Park).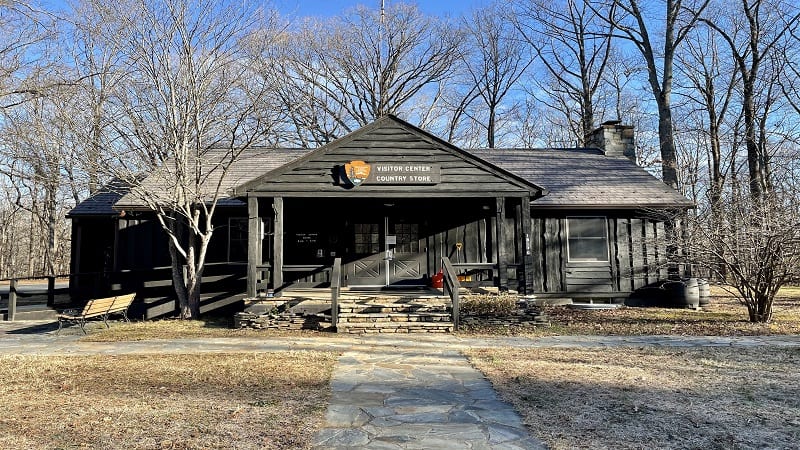 The entry fee is good for up to seven days. Even better, the America the Beautiful annual pass covers the entrance fee.
From the park entrance, motor along Park Entrance Road and park in the lot for the Prince William Forest Visitor Center. The trailhead is to the left of the Visitor Center.
The First Steps
To the right of the trailhead is a large trail kiosk with a map for the Laurel Trail Loop, a yellow-blazed 1.3-mile loop through woodlands to South Fork Quantico Creek.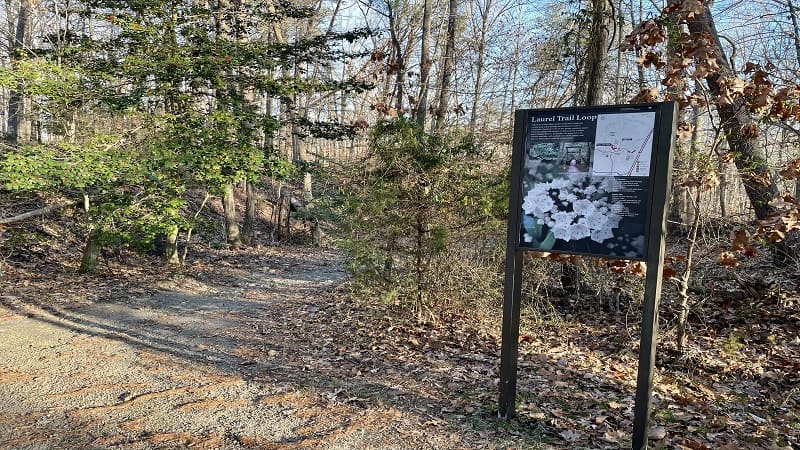 You will quickly learn that there are lots of trails and lots of ways to connect them to create shorter and longer hikes, whatever you're looking for on any given day.
For this hike, I cobbled together the Laurel Trail with the Birch Bluff Trail to create a 2.2-mile loop. There are also a couple of short sections of spur trail, but it all works.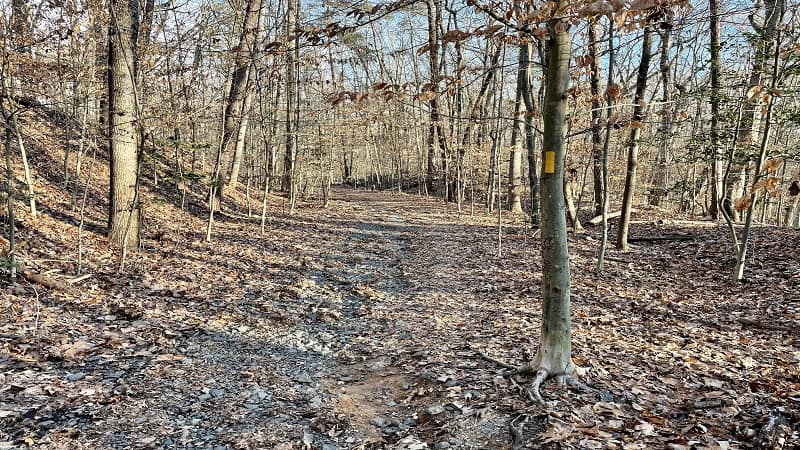 Walk past the trail kiosk along a 0.1-mile stretch of forested trail that leads to an intersection. You'll see a sign for the Laurel Loop Trail. Stick to the left at this junction.
At the .3-mile mark, you'll reach another intersection. You can veer left for the Laurel Loop Trail or veer right for the Birch Bluff Trail at the trail sign. We stuck to the right.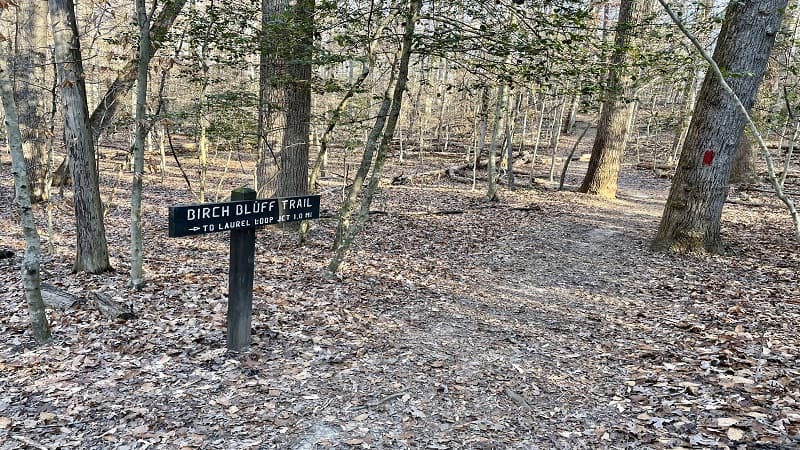 You should now be following red blazes for the Birch Bluff Trail. At the 1.0-mile mark, you'll make nearly a U-turn and begin to walk alongside South Fork Quantico Creek.
The now sandy trail literally hugs the creek, which is on your right. At the 1.25-mile mark, relaxing cascades, then a rocky beach area, which must be heaven in summer.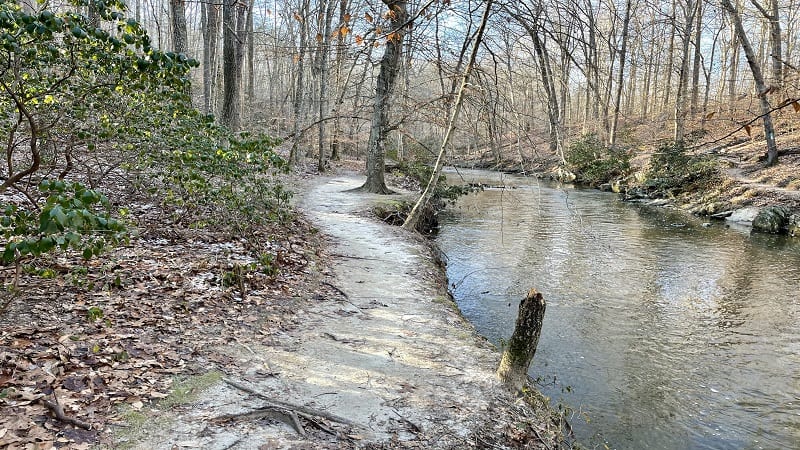 At the 1.4-mile mark, you'll reach a turn-off for the yellow-blazed Laurel Loop Trail. Turning left here would be an easy shortcut back to the Visitor Center.
However, we instead continued straight ahead, also on the Laurel Loop Trail, as we were on the upper right side of the loop. (It makes more sense when you look at the trail map.)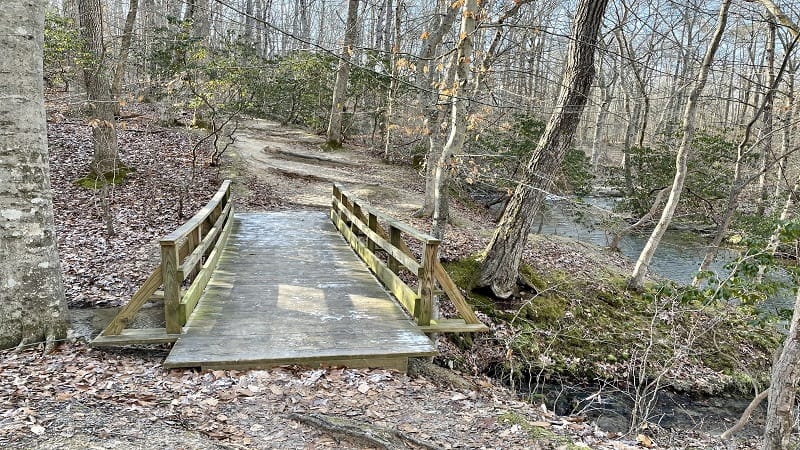 At the 1.6-mile mark, cross over a wooden bridge, then stay left for the Laurel Loop Trail as you continue around the circle.
In another .5-mile, you'll reach a clearing, picnic tables and a playground. Continue on the sidewalk. Restrooms are on your right. In a few more steps, the parking area.
Wrap-Up Notes
From the parking area, this Northern Virginia hike took one hour, including time spent snapping photos along the way.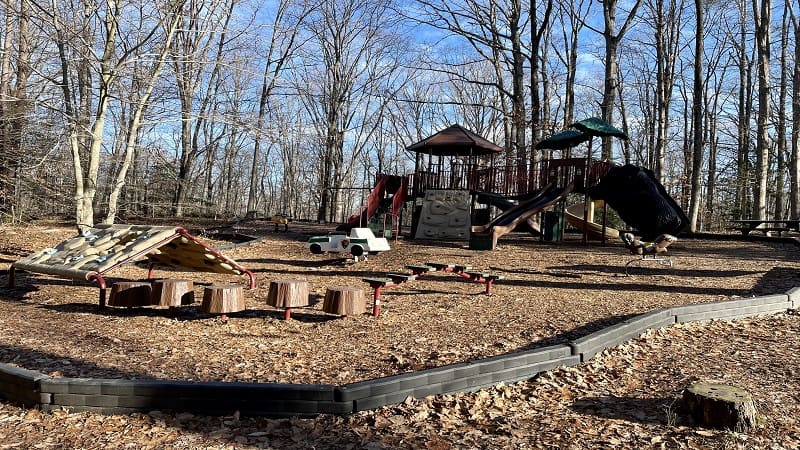 Given there are so many trails at Prince William Forest Park, I'll be back. This forested park is just right for families. It's also just one hour from my home. Bonus.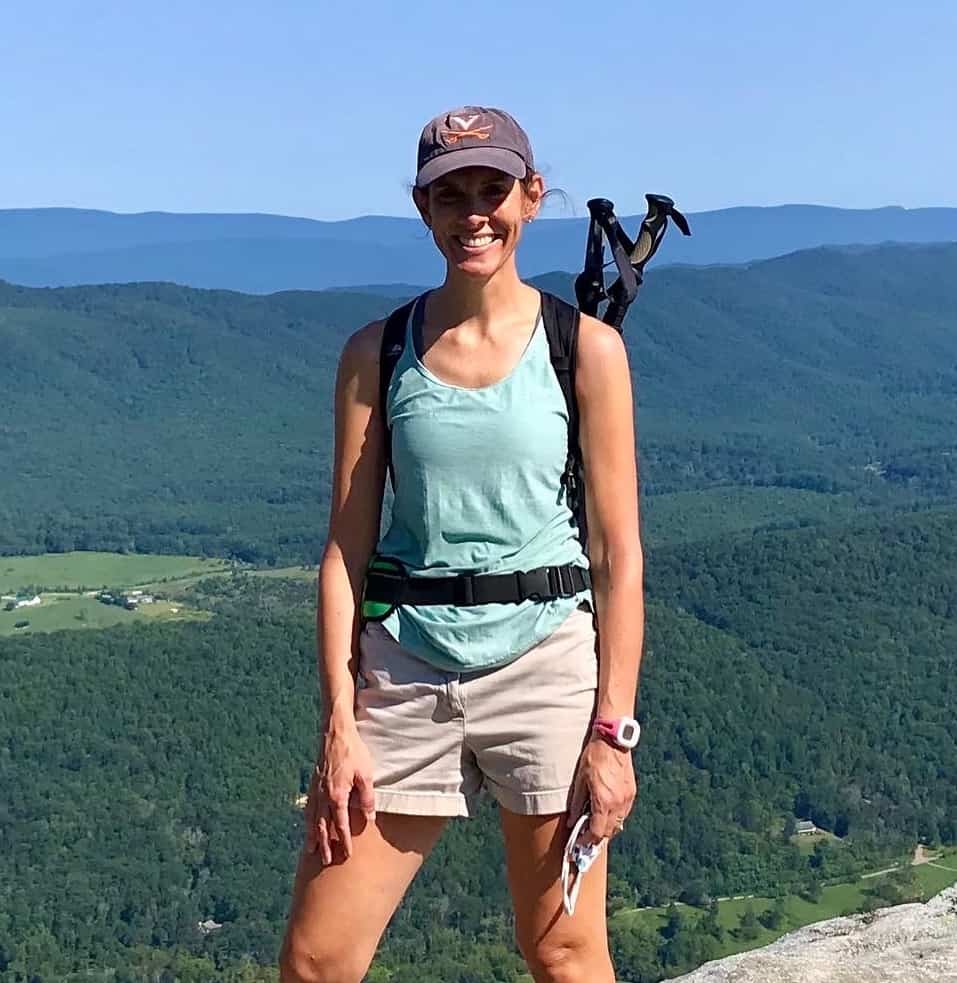 Erin Gifford is the editor of Go Hike Virginia. She has completed more than 300 hikes in Virginia. She is also the author of three hiking guidebooks from Falcon Guides. Need help finding a hike? Check out the Trail Finder feature or send Erin a message.