Hike to a Scenic Overlook Near Kerns Mountain in New Market
At last, Crisman Hollow Road near New Market and Luray has finally re-opened. This 8-mile gravel stretch was closed for two months, shutting off easy access to several trails.
According to Shenandoah County, this section of road is closed to vehicles from February 1 to the Friday before the Youth Spring Turkey Season in April.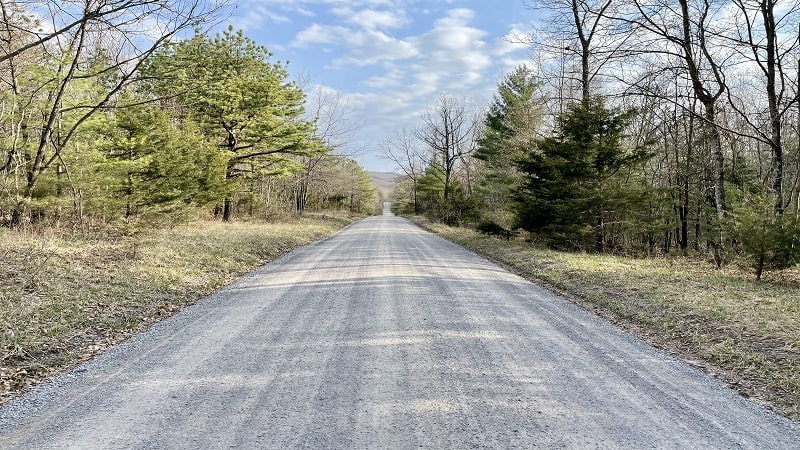 The hiking trails were still open, but you would have needed to tack on an extra one to three miles (each way) to take into account parking further away from the trailheads.
There are several trails along Crisman Hollow Road, including Gap Creek Trail and Scothorn Gap Trail, as well as a stretch of the Massanutten Trail.
I hiked along the orange-blazed Massanutten Trail from Crisman Hollow Road to a gorgeous west-facing overlook near Kerns Mountain. Highly recommend.
| Trail Stats | |
| --- | --- |
| Length | 2.2 miles |
| Difficulty | Easy |
| Trail Type | Out-and-Back |
| Elevation Gain | 220 feet |
| Duration | 1-1.5 hours |
| Terrain | Mostly dirt & rock trails |
| Dog-Friendly | Yes |
| Fee | Free |
| Driving Directions | Click Here |
Arriving at the Trailhead
This trail begins less than one-mile from the uber-scenic Storybook Trail, but you will likely never know that it's there. It's not marked and there's hardly a parking lot.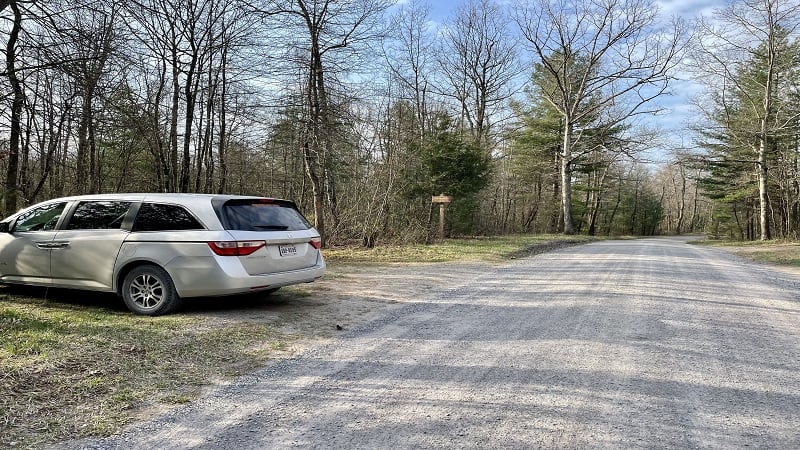 There's a sign for the Massanutten Trail on the east side of Crisman Hollow Road, but then only enough space for a handful of cars. The hike begins on the west side.
I had read about this hike on AllTrails and was thankful for the fellow hiker who posted this hike, even if some of the details were a little off in some places.
The First Steps
Once you park, you will see sections of trail on either side of Crisman Hollow Road. For this hike, set off on the west-bound section into the forest.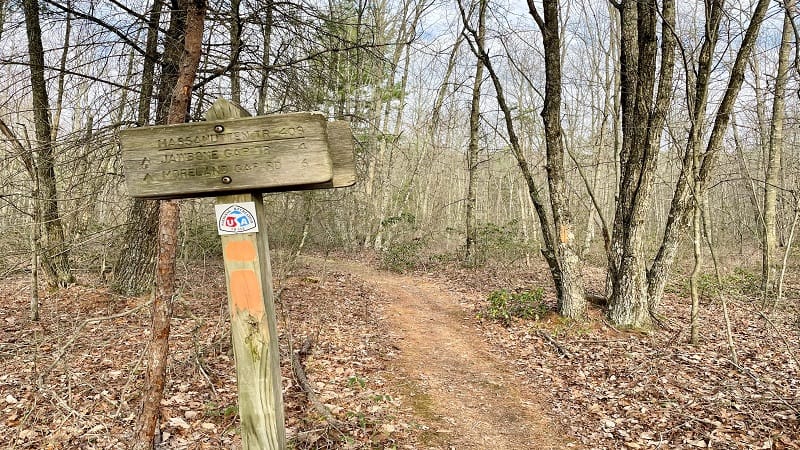 The AllTrails entry references a "Kern Trail," but there is no "Kern Trail." The entire hike is along the orange-blazed Massanutten Trail.
After the first few steps, you'll see a wooden sign for the Massanutten Trail indicating that the Jawbone Gap Trail and Moreland Gap Road are a few miles up along the trail.
Continue along this wooded trail, which can be rocky at times. Once you reach the .3-mile mark, you'll walk along a ridgeline for calming views on either side of the trail.
By this point, you'll also largely complete any elevation gain on this hike (which, at 220 feet, is minimal). At the 1.1-mile mark, you will reach a sensational overlook.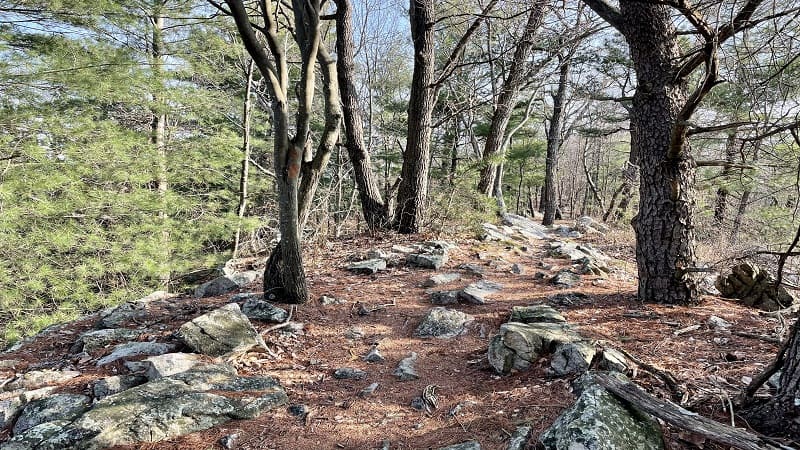 Settle in on a rock to enjoy west-facing views of working farms down below, as well as the town of New Market. It's a beautiful view.
On AllTrails, the hike continues on to Kerns Mountain, but by all accounts, there was nothing scenic beyond the overlook. There is no second overlook at Kerns Mountain.
I started to walk past the initial overlook, maybe for .2-mile, but then (eventually) took the advice of fellow AllTrails users and turned back to hike to the parking area.
Wrap-Up Notes
From my car, this hike took me just over one hour, though that does include time spent walking past the overlook, then turning around to heed the advice of fellow hikers.
For those interested in dispersed camping, I did not see any campsites on this short stretch of the Massanutten Trail in the George Washington National Forest.
However, I did see a few just off of Crisman Hollow Road, which would be just right for car camping. I also saw a good site at the start of the Gap Creek Trail.