Hightop Mountain: Hike to One of the Highest Peaks at Shenandoah National Park
I was eager to see mountain vistas, so I motored to Shenandoah National Park's South District for a moderate hike to the top of Hightop Mountain.
At 3,587 feet, the summit of Hightop Mountain is the highest point in the national park's rugged South District. The far-reaching views are spectacular, too.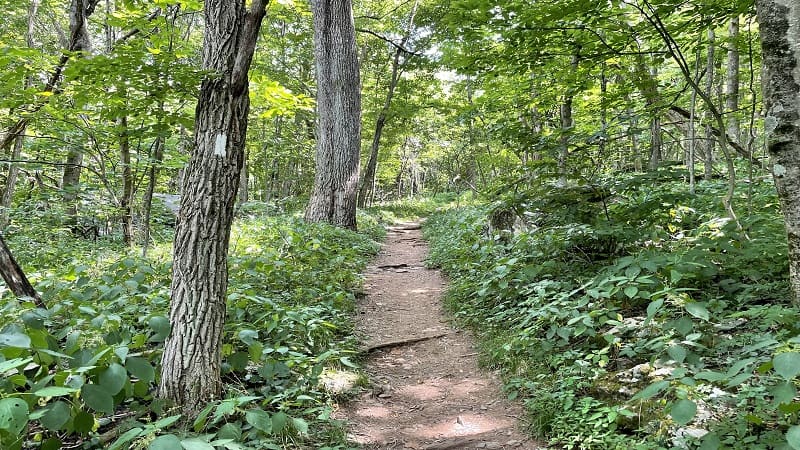 As an Amazon Associate I earn from qualifying purchases. If you click and purchase, I receive a commission at no cost to you.
The elevation gain is 912 feet over 1.5 miles (one-way). This was a welcome change from the minimal gains on the coastal hikes I'd been doing for my latest book.
The Hightop Mountain hike is quiet, too. This hike is not as popular as some of the other Skyline Drive hikes, like Blackrock Summit and Bearfence Mountain.
| Trail Stats | |
| --- | --- |
| Length | 3.0 miles |
| Difficulty | Moderate |
| Trail Type | Out-and-Back |
| Elevation Gain | 912 feet |
| Duration | 1.5-2 hours |
| Terrain | Mostly dirt & rock trails |
| Dog-Friendly | Yes |
| Fee | $30 per vehicle (good for seven days) |
| Driving Directions | Click Here |
Skyline Drive
The Hightop Mountain parking area is located on the west side of Skyline Drive at milepost 66.7. This is just two miles south of the Swift Run Gap entrance station.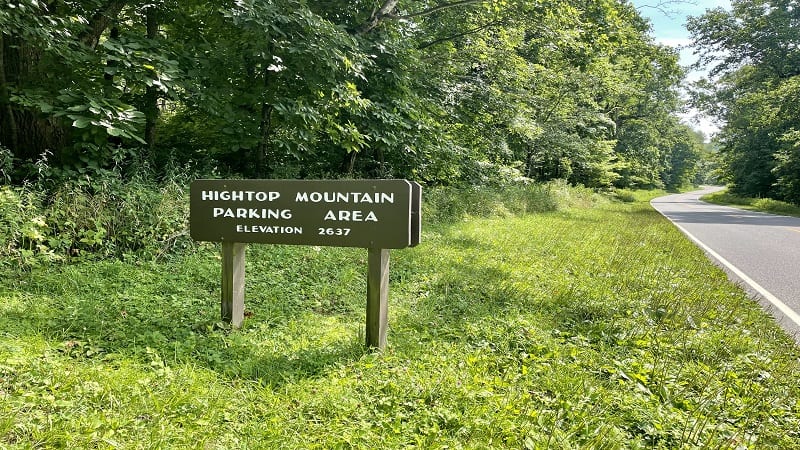 It's a small parking lot, with only enough spaces for eight cars. A hiking trail sets off into the woods from the north side of the lot, but this is not your trail.
Instead, cross over Skyline Drive to hike a southbound section of the Appalachian Trail. There is no "Hightop Peak Trail" as AllTrails identifies this hike.
Across Skyline Drive there is a trail marker stamped with the AT symbol. The hike starts here and the gradual climb to the top of Hightop Mountain begins.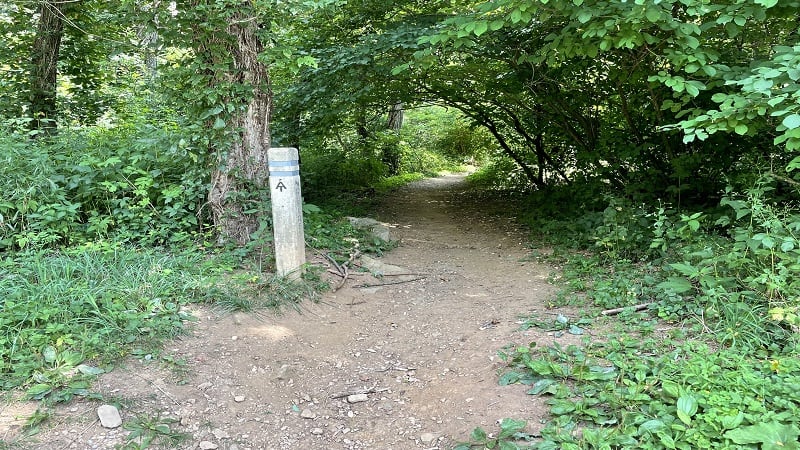 Appalachian Trail
You won't get lost on this switchback-laden trail. It's well-marked with iconic white blazes. You won't see much on the way to the summit, but it is shaded.
At the .2-mile mark, you'll see cool rock formations. At the very least, it's a nice break from the trees that make up the bulk of the scenery on the way up.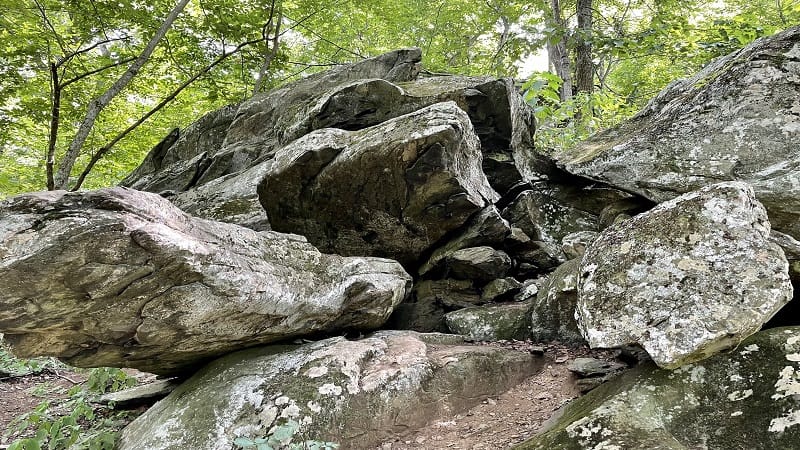 The trail leads off on the right at the 1.4-mile mark. It looks like there may be a view, but there's not, at least not in summer. Continue on. You're almost there.
In a few more steps, you'll see a backcountry camp site tucked away 10 or 15 feet off the trail on the left. It's well-cleared with space for at least one or two tents.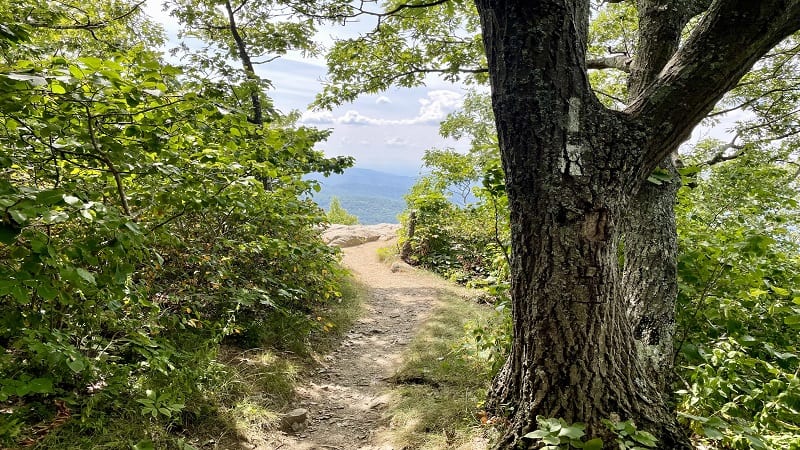 At the 1.5-mile mark, you have arrived. It's quite dramatic too as you first see mountain vistas through a small opening in the trees.
Walk out onto the rocks for 180-degree west-facing vistas. Sit and stay awhile to savor breathtaking panoramas. From here, re-trace your steps to the parking area.
Wrap-Up Notes
From the parking area, the Hightop Mountain hike took me 75 minutes, including time spent ogling the views across Virginia's Shenandoah Valley.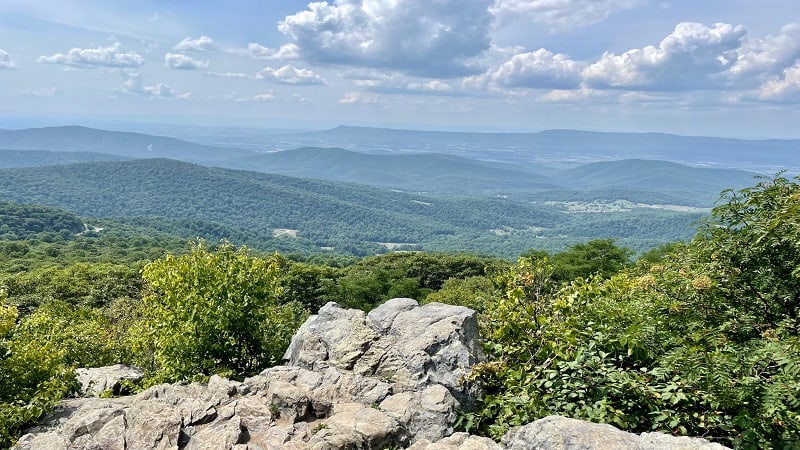 Looking for a second hike at Shenandoah National Park? I suggest the hike to South River Falls, the third tallest waterfall at Shenandoah National Park.
Tackle the hike to South River Falls as a loop (5.1 miles) or an out-and-back (4.6 miles). This is ranks up there as one of my favorite Skyline Drive hiking trails.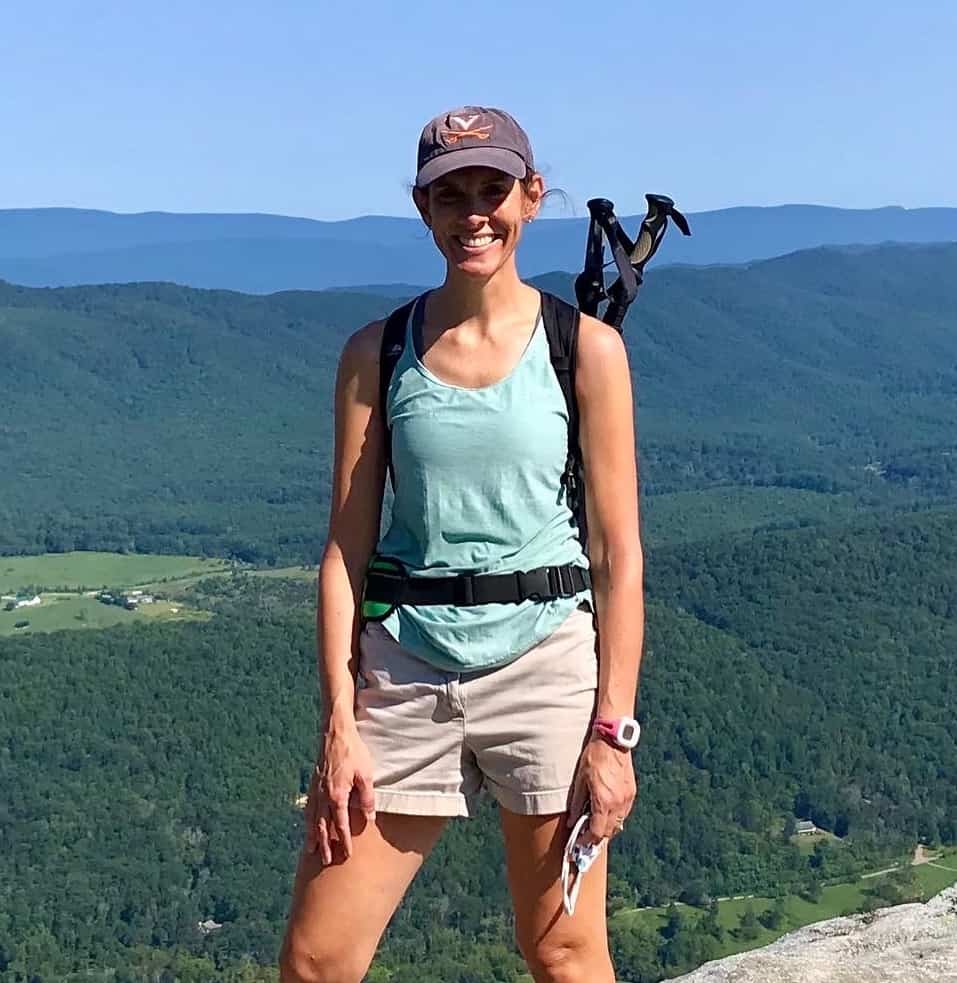 Erin Gifford is the editor of Go Hike Virginia. She has completed more than 300 hikes in Virginia. She is also the author of three hiking guidebooks from Falcon Guides. Need help finding a hike? Check out the Trail Finder feature or send Erin a message.