3 Ways to Spend the Day in Surry County, Virginia
Many of us have visited Williamsburg. There are historical attractions, hiking trails, a large theme park. Yet, there's so much more across the James River.
A 15-minute ride on the Jamestown-Scotland Ferry leads to Surry County, and you won't believe all the things to do in Surry, Virginia.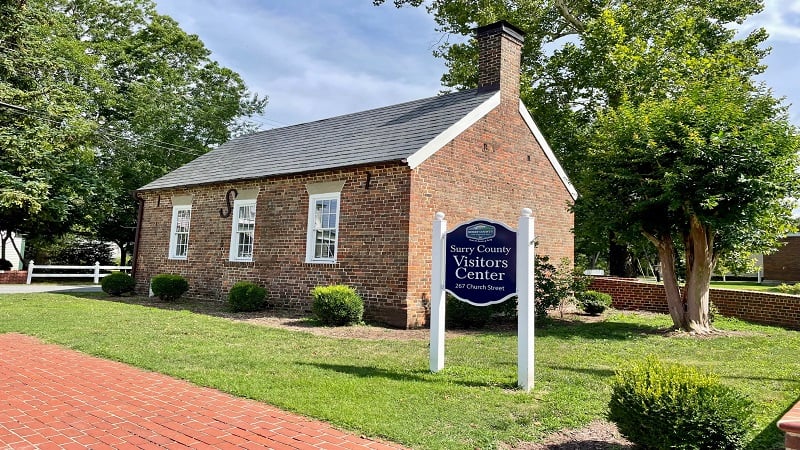 Things to Do in Surry, VA
From hiking and paddling to historic mansions and forts, even a castle (kind of), you'll find plenty of indoor and outdoor adventures in Surry.
When you're ready to spend the day in Surry, here are three day trip ideas to make the most of your time with this riverside gem in Coastal Virginia.
Surry for Families
For families staying in the Williamsburg area, plan to catch the free car ferry in Jamestown for a short ride over to Scotland, a small village in Surry County.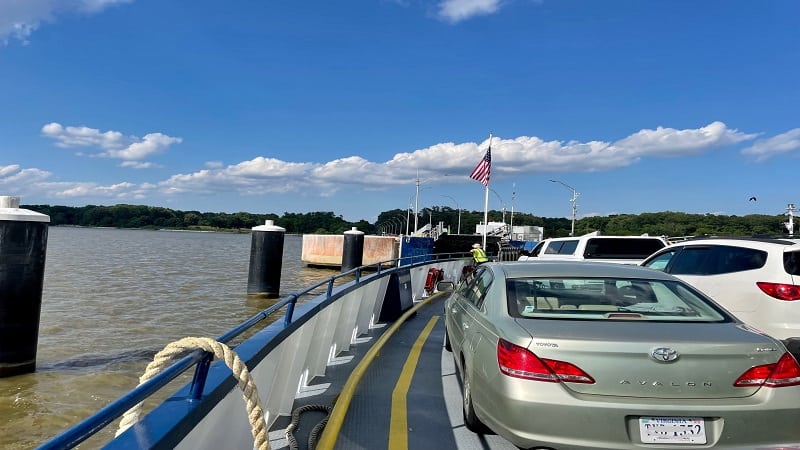 From here, it's a seven-minute drive to Chippokes State Park. Stop in the visitor center to inquire about ranger-led programs, like Fossil Walk and Pasture Pals.
Most of the park's interpretive programs are offered on Fridays, Saturdays and Sundays. The park also offers two ranger-led paddling programs.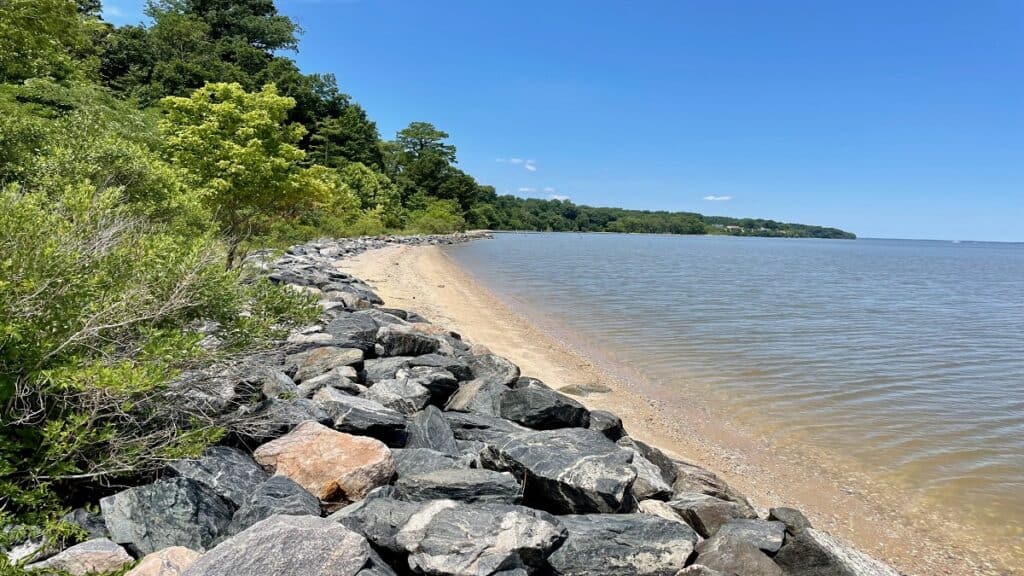 From here, make a beeline for the sandy beach on the James River to hunt for fossils. In the visitor center, ask for a fossil guide and identification sheet.
Before you break for lunch, stop in the Farm and Forestry Museum. This outdoor museum features exhibits on farm life and friendly farm animals.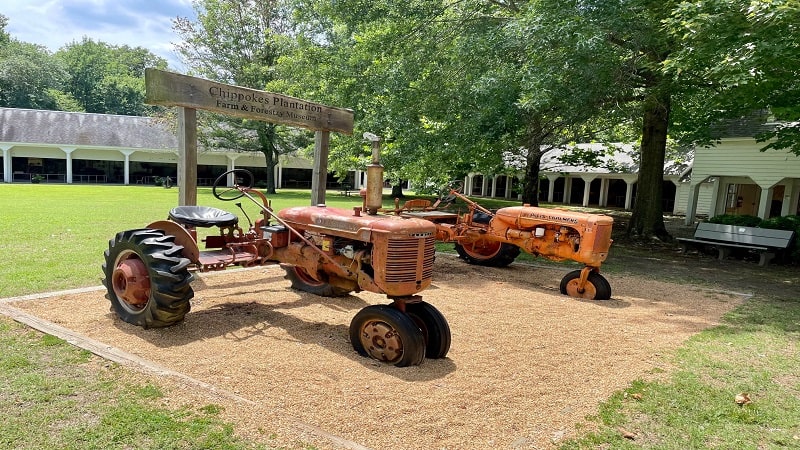 For lunch, it's an easy eight-minute drive to Anna's Pizza & Italian Restaurant. Eat in or get a pizza, salad or sub to go. The restaurant closes on Mondays.
Once bellies are full, it's a 10-minute drive to Bacon's Castle. It's not a real castle, but it is the oldest brick dwelling in North America, dating back to 1665.
Book a one-hour guided tour of the mansion's interior (March-December), then stroll the property, which includes outbuildings and a formal garden.
Make Hampton Roads Vineyard & Winery your next stop in Surry. It's a 15-minute drive and you'll absolutely want to see the world's tallest goat tower.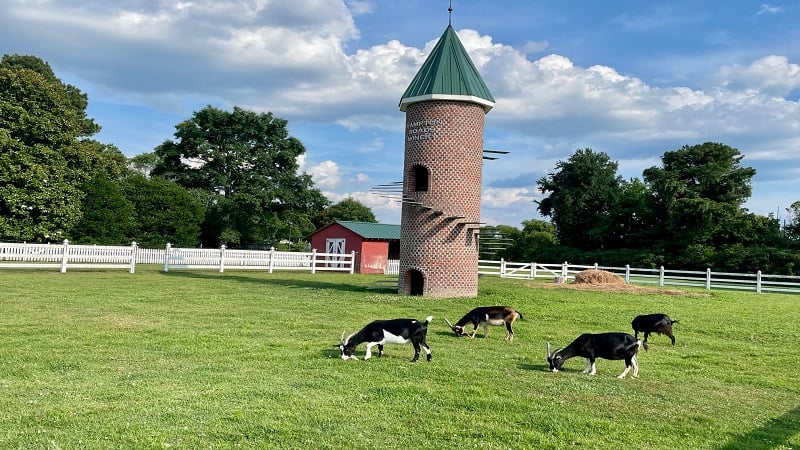 There's indoor and outdoor seating to enjoy a flight of wines or a wine slushie. You can also take a self-guided tour of the property. Just ask for a brochure.
Before you head back across the James River, enjoy dinner at the marina on Gray's Creek at The Surry Seafood Company. Delicious.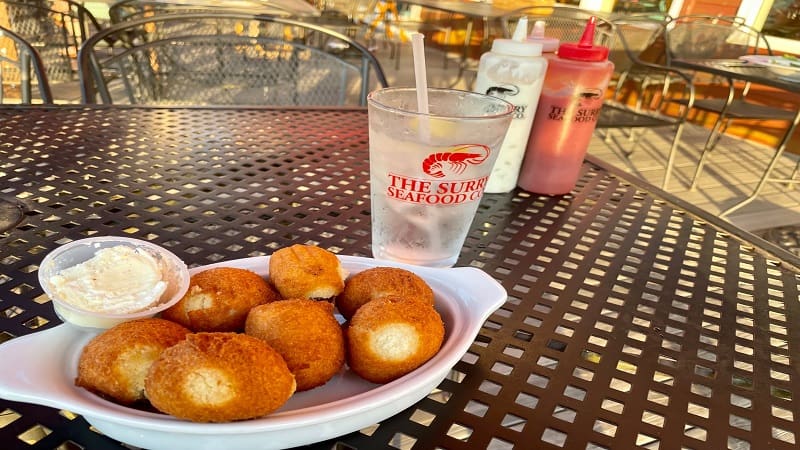 There's so much to love on the menu, from the hush puppy basket to the fried Virginia oysters. The restaurant hosts live music on Wednesday evenings.
Surry for Outdoor Adventurers
For those eager to spend a full day outside in Surry County, get ready to start your day at Chippokes State Park. Bring your bicycle.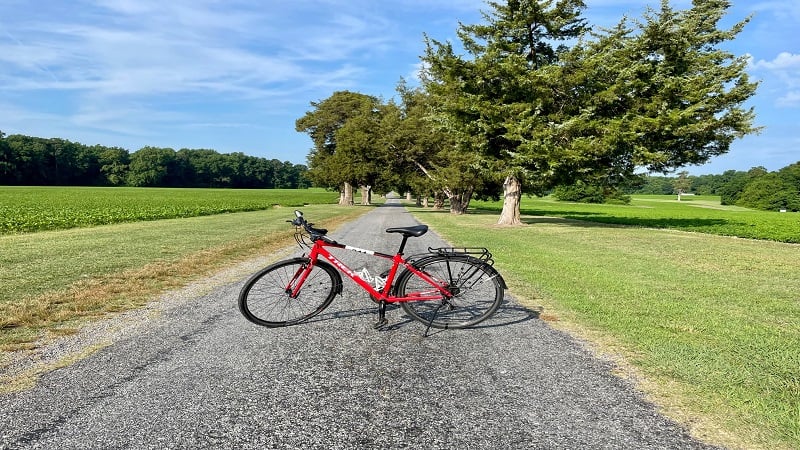 There are 12+ miles of hiking, biking and equestrian trails. The James River Trail and Lower Chippokes Creek Trail are good picks for bikes.
Both trails have dirt and grass surfaces. You may also want to ride your bike on Chippokes Farm Road. This flat, paved road leads to the state park cabins.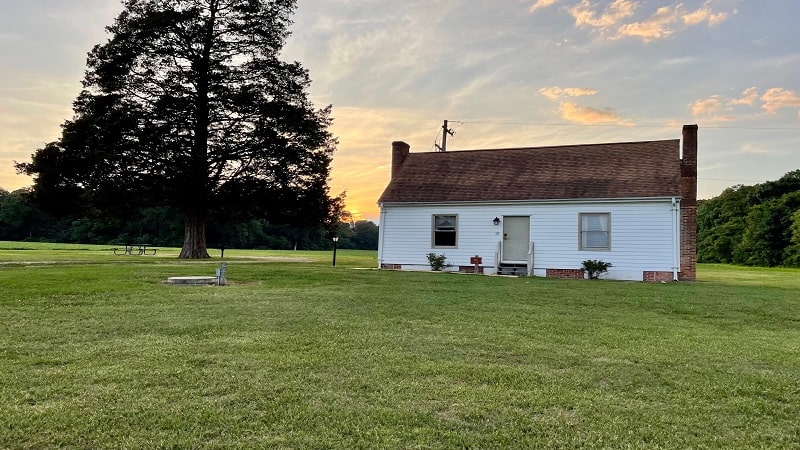 For lunch, it's a seven-minute drive to Chen's Asian Grill. The food is inexpensive and delicious. There is indoor and outdoor seating.
Once you've filled up on noodles and wontons, make the 25-minute drive to Hog Island Wildlife Management Area (WMA). Bring your binoculars.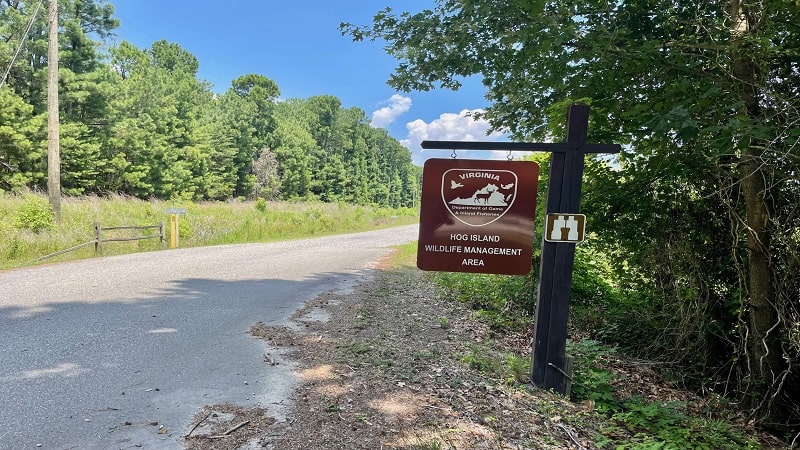 This WMA is divided into three sections. Travel to the main section, the Hog Island Tract. This area is tops for bird watching.
The Hog Island WMA notes that 35+ species of shorebirds and 30+ species of waterfowl have been seen at Hog Island, including the royal tern and bald eagle.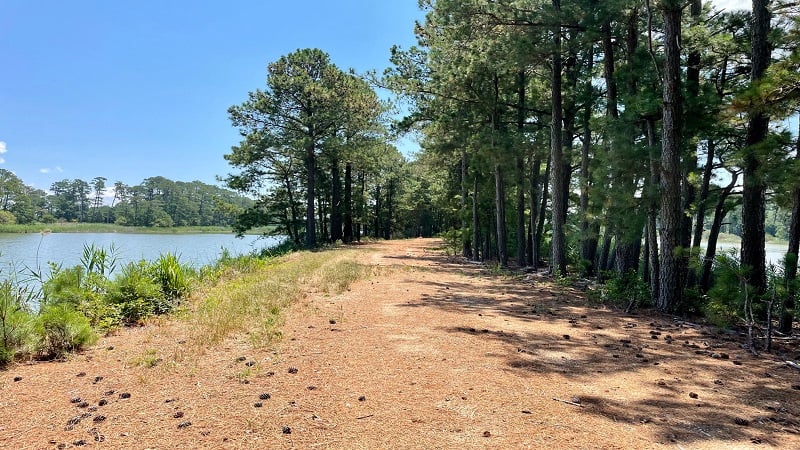 Impoundments in the Hog Island Tract are popular hang-outs for birds and can be reached by way of side paths. You'll also find observation blinds.
For this day trip, you'll also want to bring your own kayak to put in at Gray's Creek, a six-mile-long tributary of the Lower James River.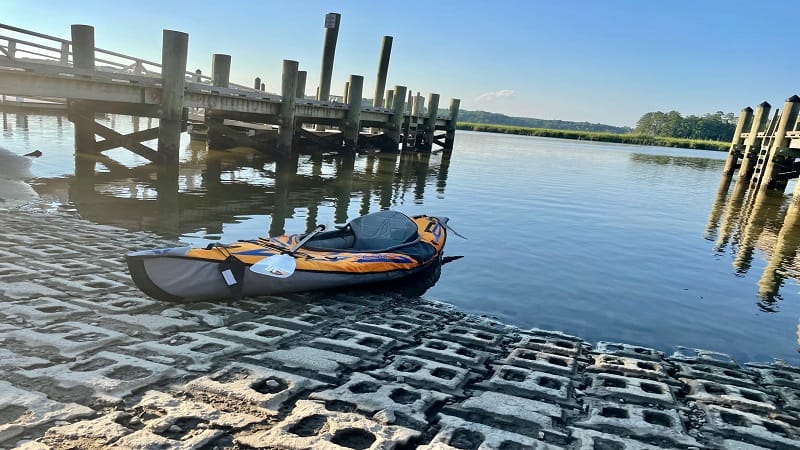 The paddling on the calm creek waters is absolutely serene. From the waterway, take in the views across the marina and native sea grasses.
The boat launch is adjacent to The Surry Seafood Company, making this the perfect spot to settle in for a seafood dinner.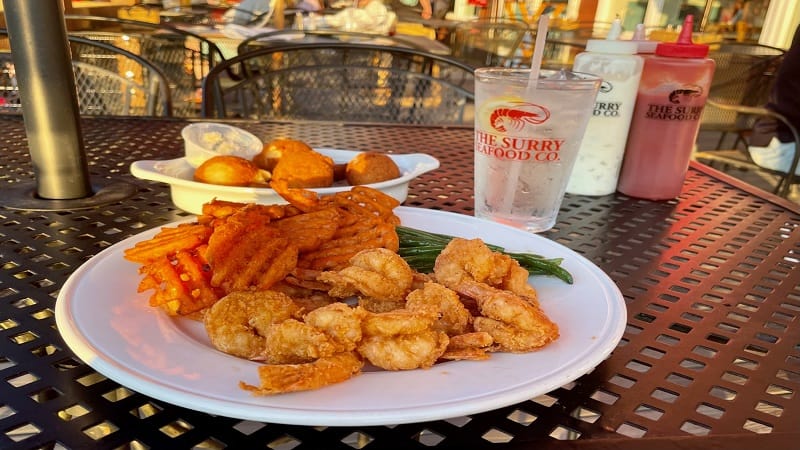 Eat outside on the deck for sunset and views across Gray's Creek. It's absolutely spectacular. Make note, select wines are half-price on Sundays from 4-8 pm.
Surry for History Lovers
For those who couldn't get their fill of state history in Virginia's Historic Triangle, Surry is the ideal destination.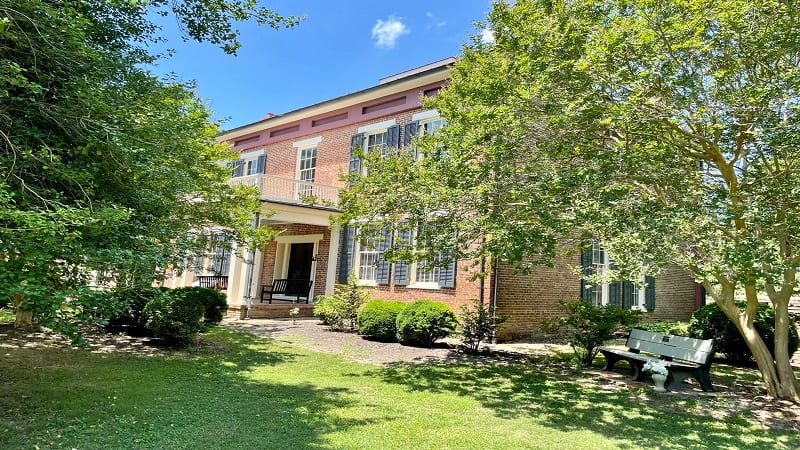 Start at Chippokes State Park. Take a guided tour of Jones-Stewart Mansion, which delves into the lives of two families that lived here in the mid-1800's.
Thirty-minute mansion tours take place Friday-Monday from 1-4 pm. No fees or reservations are required. Meet on the back porch of the historic mansion.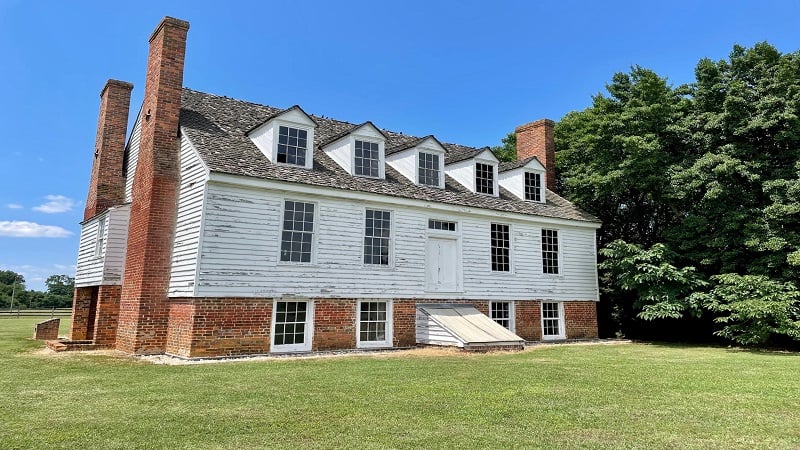 Before or after the tour, stroll the formal gardens adjacent to the home. In the gardens, you'll find memorial headstones for Victor and Elizabeth Stewart.
You'll also want to check out the River House, the oldest dwelling at this coastal state park, as well as the one-time slave quarters on Quarter Lane.
For lunch, it's a 10-minute drive to Meats of Virginia. Here you'll find delicious hot sandwiches, like pork BBQ. Sit outside to eat on the shaded deck.
After you fill up, it's a 10-minute drive to Bacon's Castle. The home dates back to 1665. It was taken over during the uprising known as Bacon's Rebellion.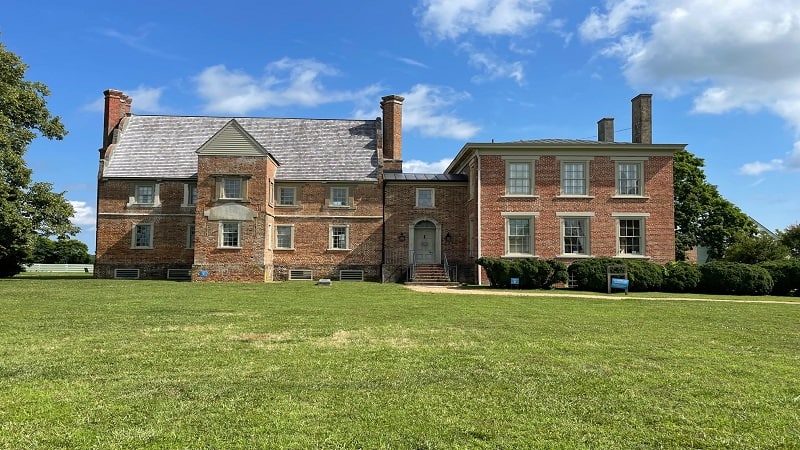 Take a one-hour guided tour of the interior with a docent. Tour the grounds with a cell phone audio tour, including the formal gardens.
Drive 15 minutes to Smith's Fort. A 45-minute tour explores key figures in Virginia history, including John Rolfe, Pocahontas and Captain John Smith.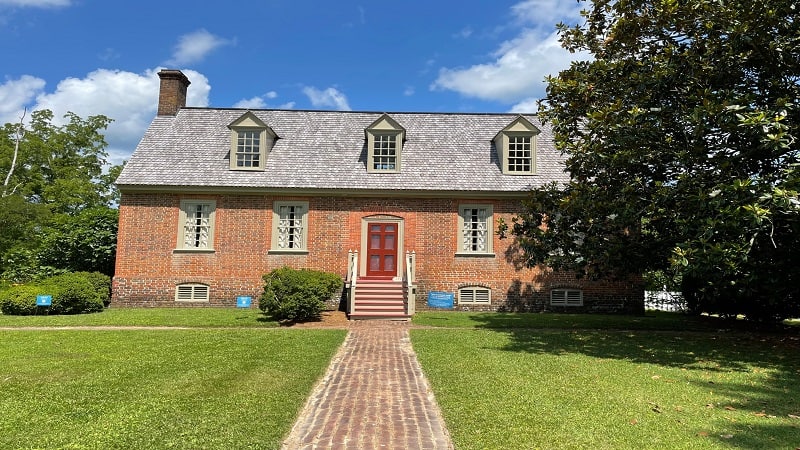 Both Smith's Fort and Bacon's Castle are managed by Preservation Virginia. That noted, you can buy a reduced-price ticket that includes both sites.
For dinner, fill up on pizza and subs at Anna's Pizza & Italian Restaurant. The food is delicious. The restaurant closes on Mondays.
Disclosure: This post was sponsored by Surry County Tourism. All views and opinions expressed here are my own.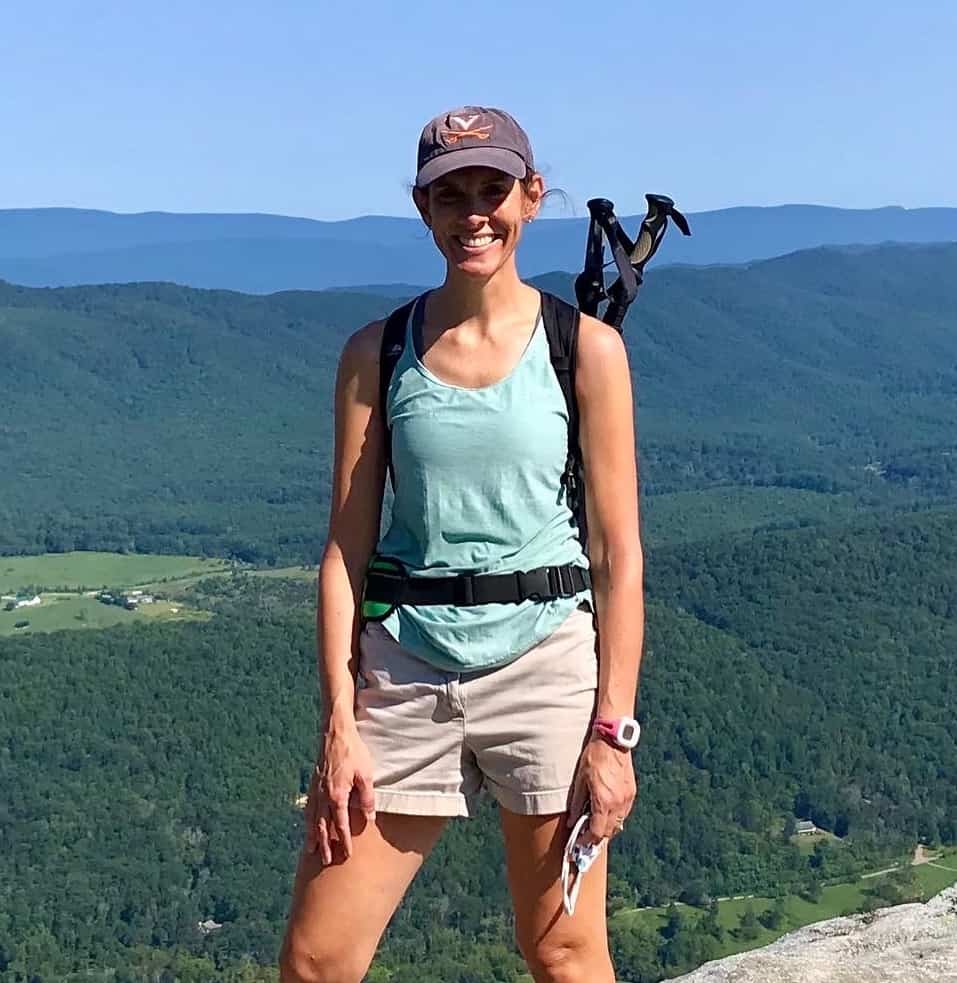 Erin Gifford is the editor of Go Hike Virginia. She has completed more than 300 hikes in Virginia. She is also the author of three hiking guidebooks from Falcon Guides. Need help finding a hike? Check out the Trail Finder feature or send Erin a message.